Ana de Armas has been dating a Tinder executive for a few months, okay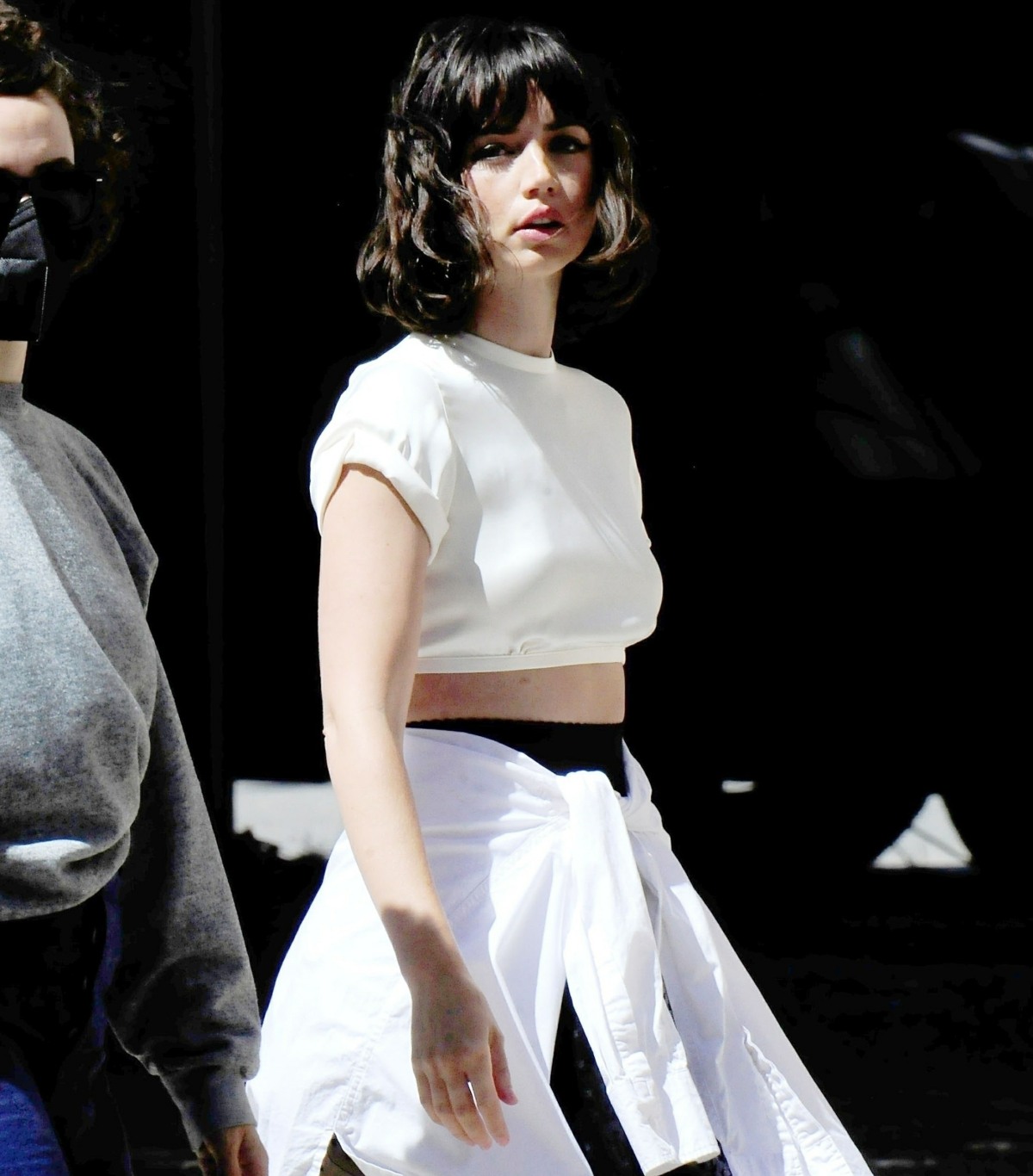 One of the first times I ever read anything about Ana de Armas, it was her Vanity Fair cover profile in early 2020, before we even knew that she and Ben Affleck were happening. In that profile, she came across as very family-oriented, very driven professionally, very messy romantically and kind of sheltered when it comes to Hollywood. I think she genuinely fell for Ben Affleck and she was probably surprised when it fell apart in a year. Although, reportedly, she was the one who dumped him. I think he prefers it that way – he treats women like sh-t so they're the ones dumping him. Anyway, before Ben, Ana dated a CAA agent who – at the time – was credited with significantly boosting her career. It really did seem like one day she was everywhere, and I do tend to believe that "dating a powerful agent" was a big part of that, however sexist that may be.
Post-Affleck, Ana has been keeping a much lower profile, but now that the Bennifer revival is dominating headlines, Ana wants people to know that she's moved on too.
Actress Ana de Armas has moved on from Ben Affleck and is now dating Tinder VP Paul Boukadakis, multiple sources have exclusively confirmed to Page Six. "Knives Out" actress De Armas — who dated Affleck after they met on the set of thriller "Deep Water" in early 2020 through January of this year — has been quietly seeing handsome tech exec Boukadakis for a few months.

A source tells us, "Paul and Ana were introduced through friends. He is based in Austin, but splits his time between Texas and Santa Monica. He has been spending a lot of time with Ana before she left the US to film her new movie."

The source adds that things have been going well between the new couple, and he has already introduced de Armas to members of his family. Boukadakis was co-founder and CEO at Wheel, which was acquired by Tinder in 2017 to add video collaboration. He became Tinder's VP of special initiatives and has been working to create content for the site including the platform's "Swipe Night."

Meanwhile, Ana flew out to the set of her new Netflix film, "The Gray Man," in May. She was photographed in Mallorca a month ago in a royal blue one-piece swimsuit. "The Gray Man" also stars Chris Evans, Ryan Gosling, and "Bridgerton" breakout Regé-Jean Page. The movie is based on the 2009 novel which follows a deadly duel between ex-CIA operative Court Gentry (Gosling) who is hunted by Lloyd Hansen (Evans), a former cohort at the CIA.
[From Page Six]
Wait, she's working with Chris Evans again? Chris had zero chill when it came to Ana when they worked together on Knives Out. Like, he was really into her and it was so obvious, his fans were either trying to get them together or they were yelling at her to get off their man. My point? Maybe a few months in Mallorca with Chris Evans will change Ana's romantic status yet again. But if this thing with a Tinder executive is the real deal, then God bless.
Oh God look at her hair these days. The bangs trauma, I can't.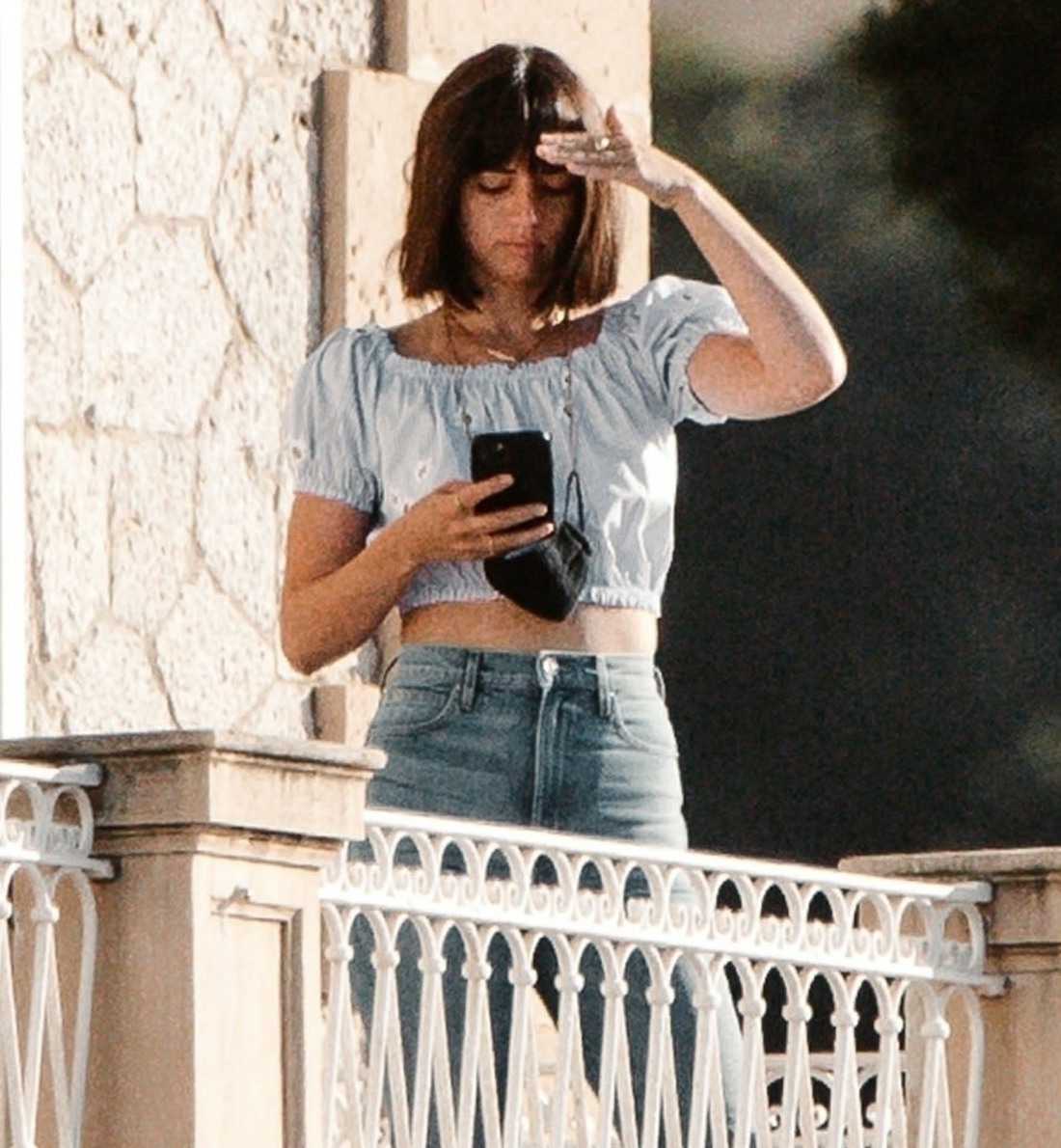 https://www.instagram.com/p/CO0p7o5j32k/
A post shared by A N A D E A R M A S (@ana_d_armas)
Photos courtesy of Backgrid, IG.
Source: Read Full Article