Brittney Griner All Smiles With Wife At Met Gala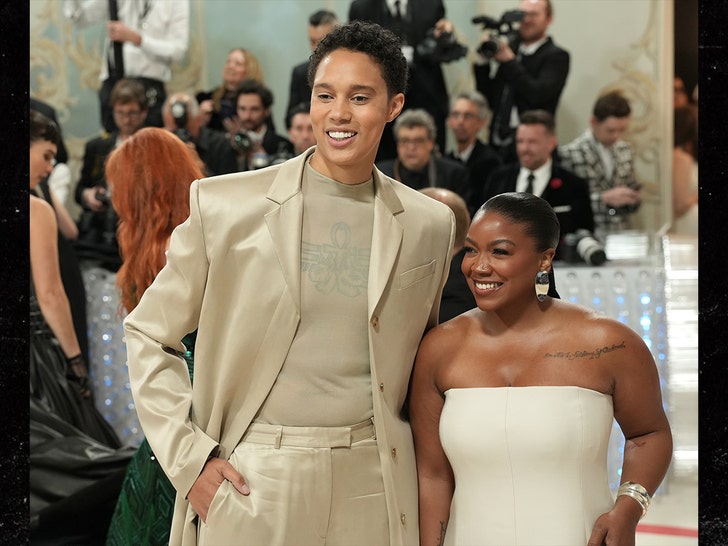 Brittney Griner clearly isn't taking her newfound freedom for granted … she hit up the Met Gala with her wife on Monday night — and didn't seem to stop smiling once.
The 32-year-old — who was freed from Russian custody just five months ago — wore a custom Calvin Klein suit for the occasion … and couldn't have been happier to be with her spouse at the ultra-exclusive party.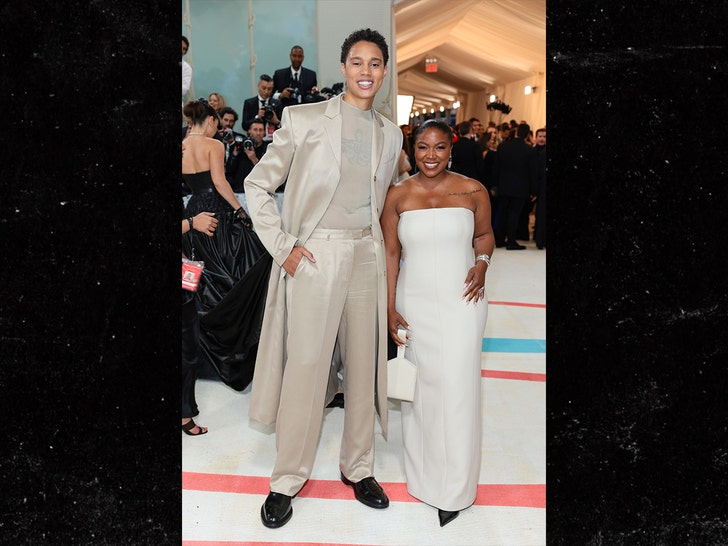 She and Cherelle Griner flashed ear-to-ear grins for the entirety of their walk into the event … and at one point, BG even shared a sweet embrace with Dwyane Wade on the red carpet.
The two basketball legends hugged it out while Wade was showing his daughter how everything looked on the Met's steps.
Waiting for your permission to load the Instagram Media.
Brittney and Cherelle later spoke about their Met Gala experience with Vogue … and it isn't hard to see they were thoroughly enjoying their time together after their tumultuous 2022.
"It's surreal still," Cherelle said. "This time last year, I was missing my wife. So to have her right here, to be in this moment — breathtaking."
Brittney also took time at the event to raise awareness for the Bring Our Families Home campaign.
The trip to the Met is just one of many cool moments Brittney has gotten to experience since she was swapped for Viktor Bout back in early December … she's also rubbed elbows with President Joe Biden, started to write a book on her Russian detainment — and returned to WNBA practices.
Up next for BG is her official comeback to game action — she and the Phoenix Mercury will open their season on May 19 against the Los Angeles Sparks.
Source: Read Full Article