Duchess Kate stepped out in an Alessandra Rich dress at the V&A museum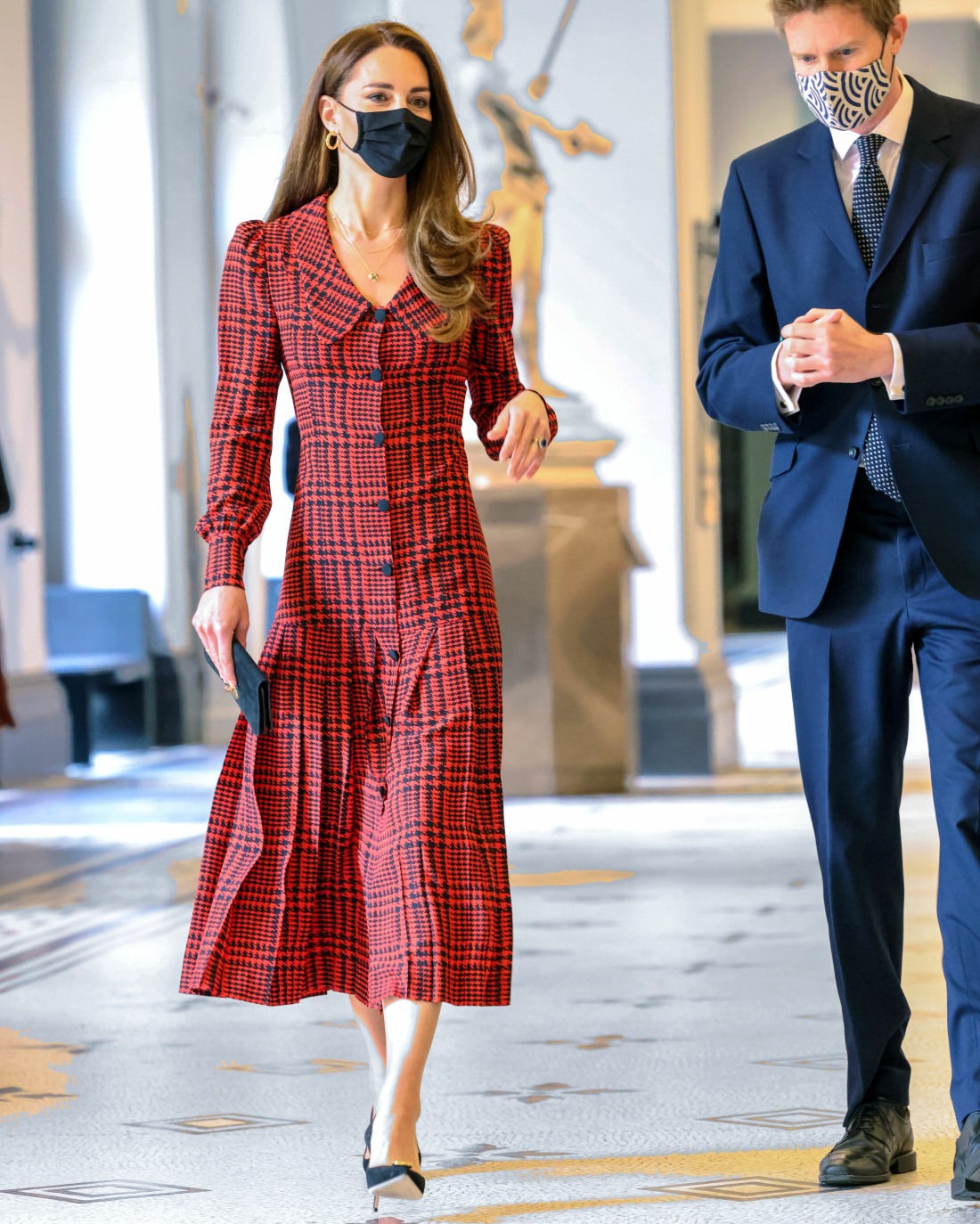 I apologize for sounding like a conspiracy theorist, but OMG. The Windsors are a bunch of desperados, utter clowns who want to do the most to get attention for themselves on the Duke and Duchess of Sussex's anniversary all while refusing to publicly acknowledge the anniversary. In their minds, they think they're one-upping Harry and Meghan and changing the subject away from them. Even the Daily Mail noted that today seems to be "a bumper day of royal news and engagements." Like, these people are being that f–king obvious. Let's see how they like the spotlight.
The Duchess of Cambridge stepped out for a solo event today at the Victoria & Albert Museum in London. The V&A has reopened for visitors and she was there to see a new exhibition. For Kate's special day, she bought – with Charles' money – a £1,565 houndstooth dress from Alessandra Rich. She paired it with £550 Jennifer Chamandi suede pumps and "delicate gold necklaces and £17 earrings from & Other Stories." The Mail said Kate was "giving a masterclass in daytime glamour." ORLY.
This dress looks terrible on Kate. She looks like a Christmas-themed tube. It's so unflattering on her figure and so incredibly dated. The puffy shoulders, the massive lapel/collar, the sad AF drop waist. I will never, ever understand how Kate knows so little about what actually suits her figure. She wants to make her legs look longer (that's why she was such a fan of short, twirly skirts), yet she consistently draws attention to how she's really long-waisted and thin-hipped. I guess the ol' girl just wants to look like a plaid tube these days. She also got fresh Botox and new highlights. She really went all out for her one day of work this week, timed specifically for her brother-in-law's anniversary. Very keen, a true lynchpin, the Christmas tube who saved the monarchy. The Future Future Queen Tube. (And it's the middle of May! This is such an off-season look.)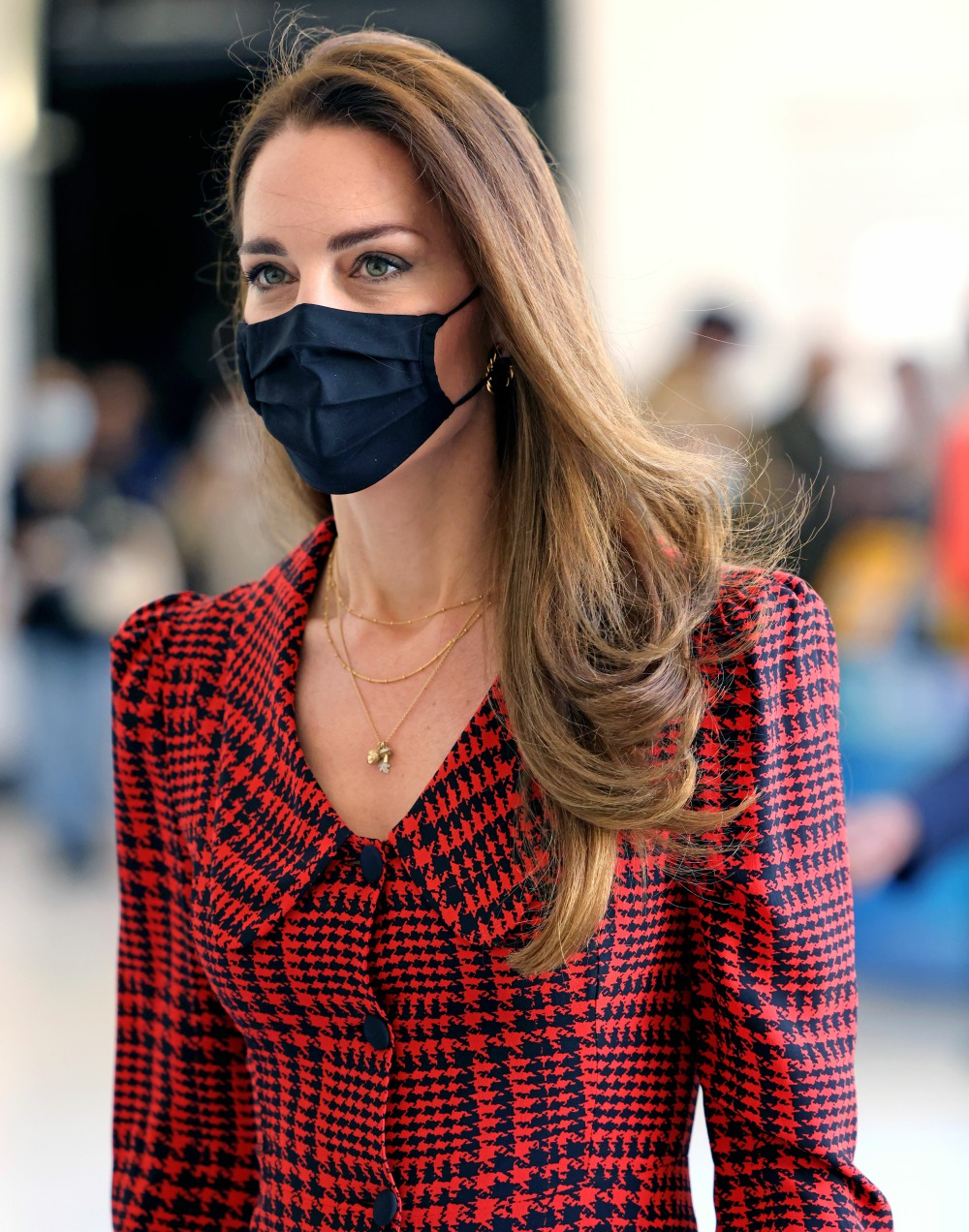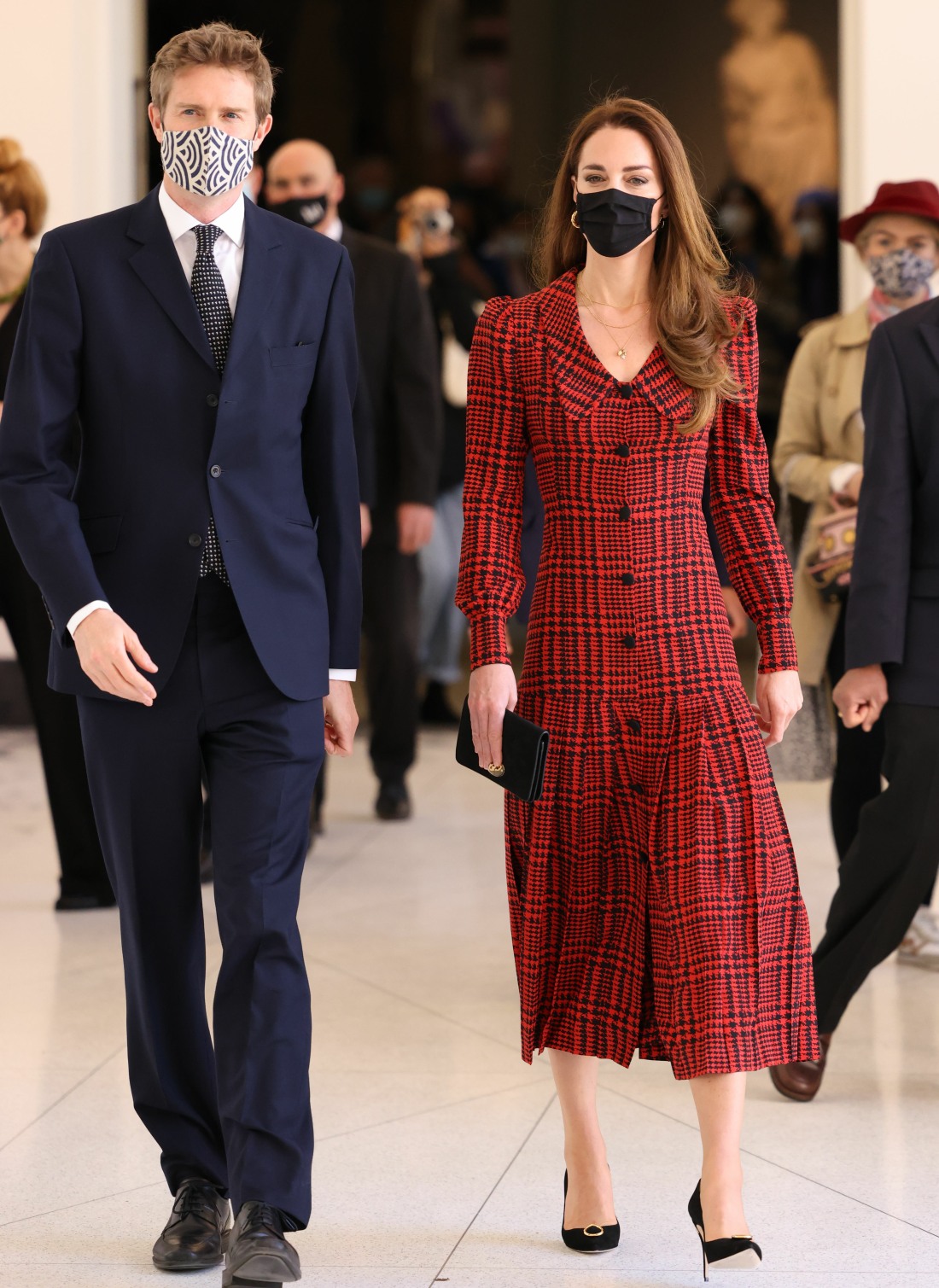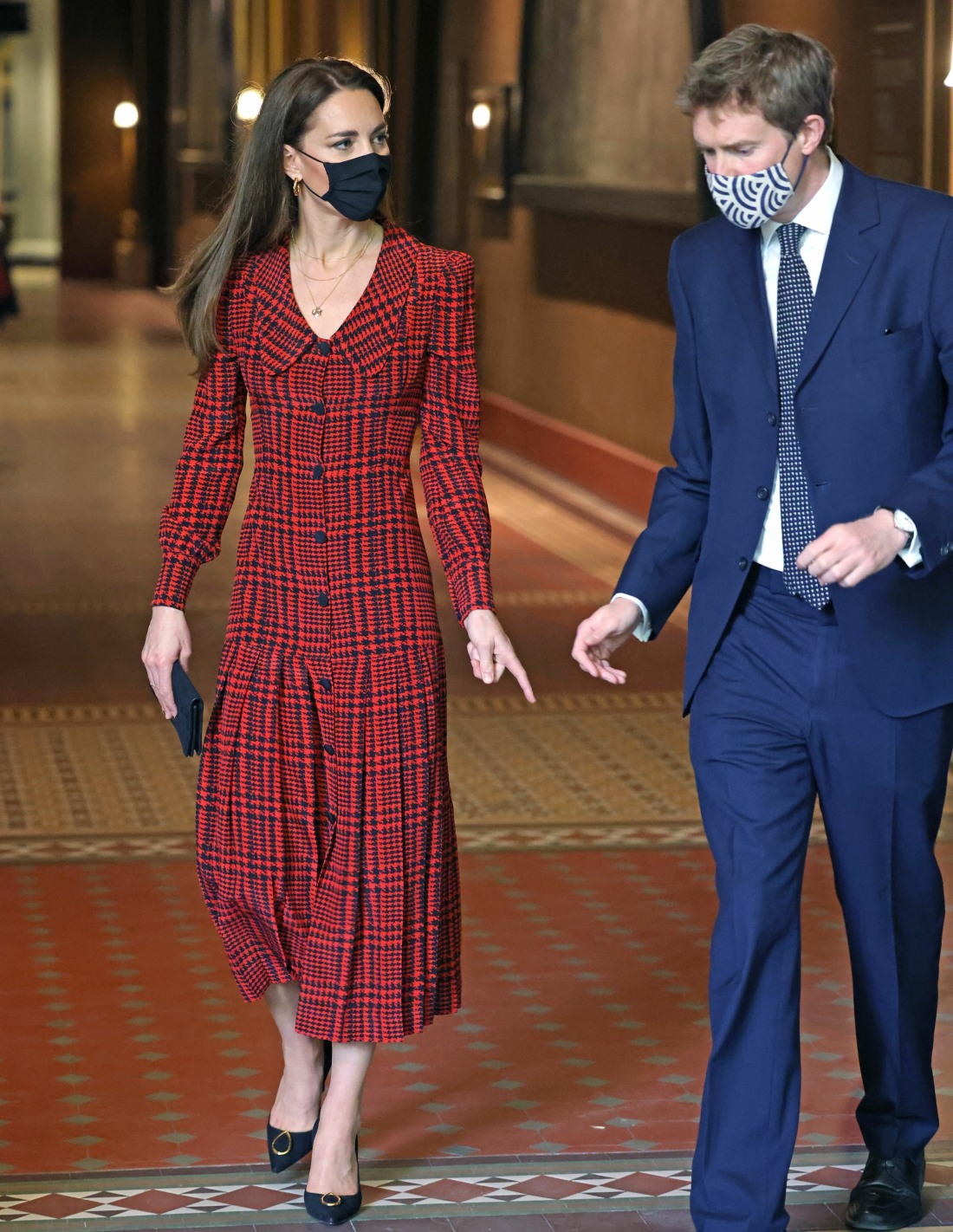 Photos courtesy of Avalon Red.
Source: Read Full Article