Ina Garten's 'Secret for Professional-Looking Muffins' Is so Barefoot Contessa
Want muffins that look like they were made at a bakery without leaving the house? Use the "secret" Ina Garten once shared on Barefoot Contessa while making a batch of her Strawberry Muffins.
Ina Garten's not a formally trained chef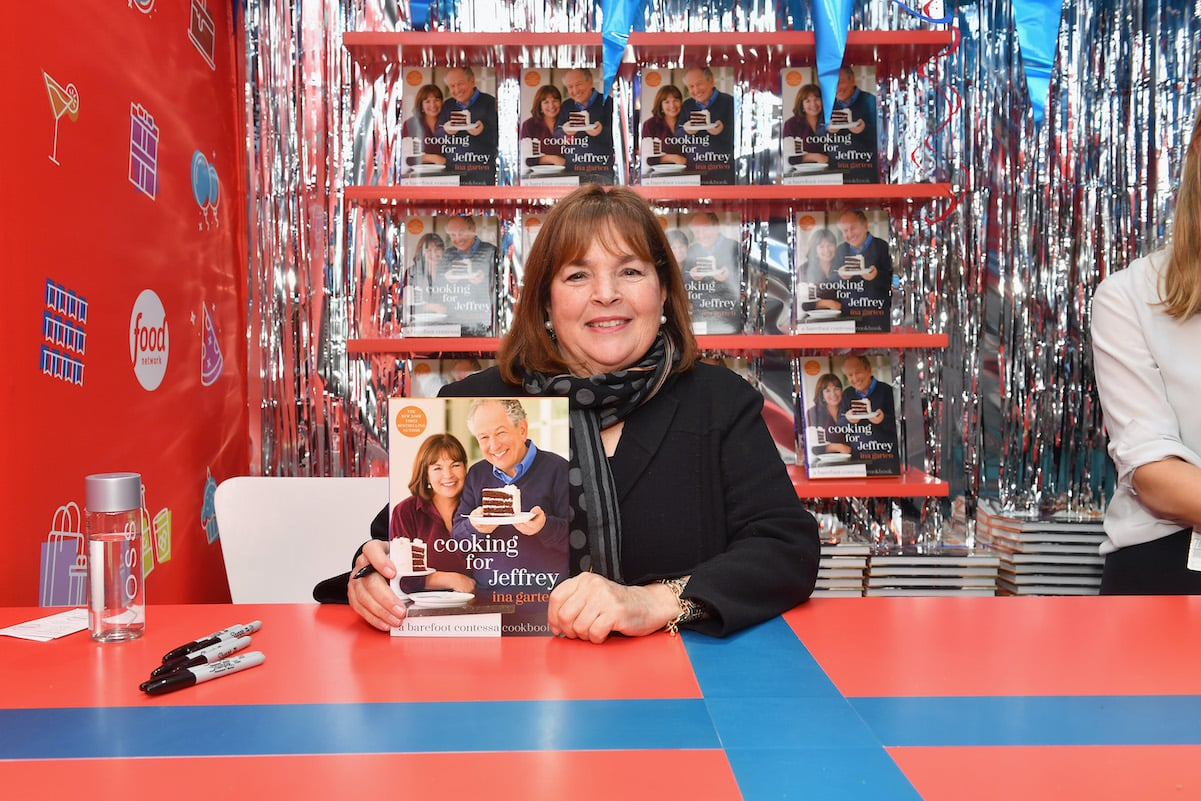 The Barefoot Contessa didn't go to culinary school. Garten taught herself how to cook using Julia Child's classic cookbook.
"I bought Mastering the Art of French Cooking volumes 1 and 2 and every evening I would just work through those two books," she told CBS Sunday Morning in 2015. "And I really kind of taught myself how to cook — or I should say, Julia Child taught me how to cook."
After running her own Barefoot Contessa store to now writing cookbooks and starring on her own Food Network show, Garten's food philosophy has stayed the same.
Barefoot Contessa recipes are simple because, as she once told PBS, cooking's "hard" for her. "That's why my recipes are really simple. Because I want to be able to do them."
Ina Garten's 'secret for professional-looking muffins' is an ice cream scoop
Garten shared how she makes muffins look more professional while whipping up a batch of strawberry muffins on Barefoot Contessa. 
"I'm going to show you my secret for professional-looking muffins. It's an ice cream scoop," she said as she prepared the batter. "Every muffin is going to be exactly the same size."
A simple tip, Garten's "secret" is a classic Barefoot Contessa move. Not one for having too many tools, the Food Network star keeps a few must-have gadgets in the kitchen.
What ice cream scoop does Garten use? According to her official Barefoot Contessa website, she opts for a 2 1/4″ rounded ice cream scoop when making muffins. 
How to make Ina Garten's Strawberry Muffins
"I love muffins because they're so easy to make," Garten said as she made strawberry muffins on Barefoot Contessa. "The best thing about muffins is you don't have to make them in a food processor or a mixer, just a bowl, that's all you need."
The best-selling cookbook author starts by sifting together some Barefoot Contessa pantry staples including flour, cinnamon, baking powder, and baking soda. Then she puts melted butter, milk, and eggs in a glass measuring cup before combining the dry and wet ingredients together.
Next Garten adds chunks of fresh strawberries and sugar to the batter. Putting the sugar in at the end makes the muffins slightly "crunchy." Finally, she puts the batter in muffin tins using an ice cream scoop so they're all the same size.
Garten bakes them for approximately 25 minutes and then she has professional-looking muffins the Barefoot Contessa way. 
Source: Read Full Article