Kardashian Businesses That Never Made It Off The Ground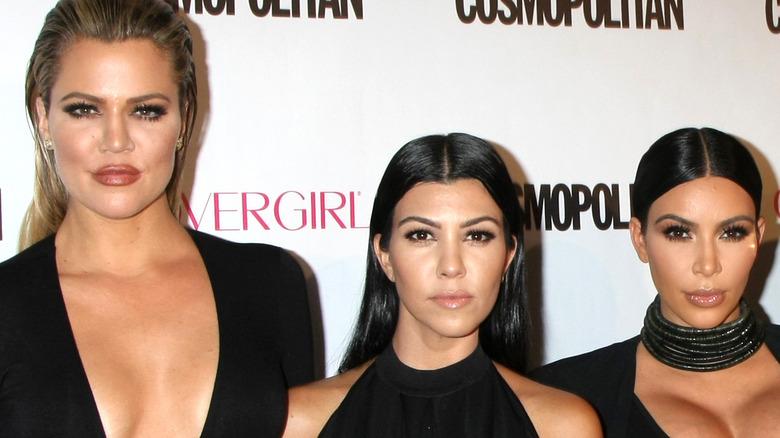 When "Keeping Up With the Kardashians" premiered on Bravo in 2007, no one could have predicted just how successful each of the Kar-Jenners would soon become. As the popularity of the reality series grew, each cast member capitalized on their newfound fame by monetizing her (or his, we see you Rob) specific interests. 
Youngest sister Kylie Jenner lead the charge when she launched Kylie Cosmetics in late 2015 (via BBC). Her beauty brand was an instant success and has since become a multi-billion dollar brand (via Business Insider). Khloe Kardashian launched the size-inclusive fashion brand Good American in 2016 and made $1 million dollars in sales on the first day (via Forbes). Kim Kardashian founded KKW Beauty and shapewear brand Skims, while, Kourtney Kardashian launched lifestyle website Poosh in 2019 (via Insider).
All of the celebrity sisters have promoted their companies on "KUWTK" and shared business updates with their hundreds of millions of Instagram followers. Though it may appear in the media like "America's First Family" achieves success in everything they do, they've had their fair share of flops over the years.
Rob and his Arthur George socks kicked the bucket early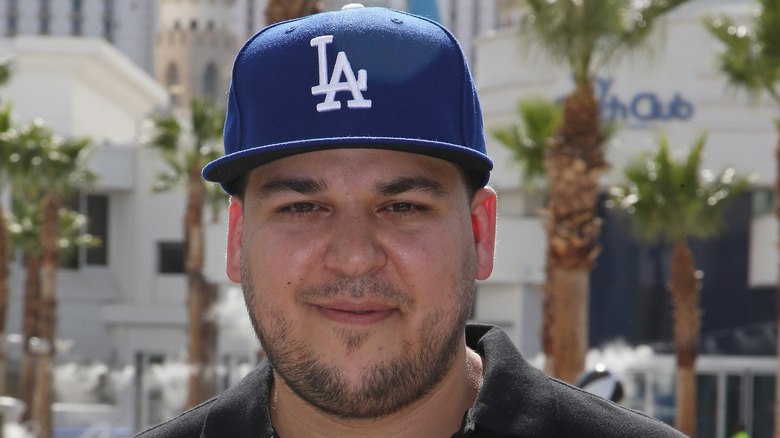 One of the first business ventures the Kardashians promoted on "KUWTK" was Rob Kardashian's company Arthur George. 
Kardashian launched the luxury sock line in 2012 (via Showbiz CheatSheet). The business was inspired by Kardashian's affinity for wearing multi-colored socks (via W Magazine). Arthur George frequently features socks with funny captions such as "2 Die 4," "MILF," and "Damn Gina." While the brand appeared to be doing well in the early seasons of the show, as Kardashian began distancing himself from the series, the notoriety of Arthur George began to fall.
In 2018, the company showed even more signs of trouble when Kardashian's mother Kris Jenner invested capital into the business in exchange for 50% of the business. At this point, Kardashian was amidst a public battle with the mother of his child, Black Chyna, and was unable to promote his business on Instagram. He explained, "Angela [Blac Chyna]'s request for a restraining order against me includes various prohibitions on what I could post online. To avoid any potential future issues, I nearly eliminated my social media presence." 
As of writing, Kardashian still has not posted any updates on his Arthur George Instagram account and from the looks of his official website has yet to release any new designs for socks either.
The official Kardashian Kard had too many fees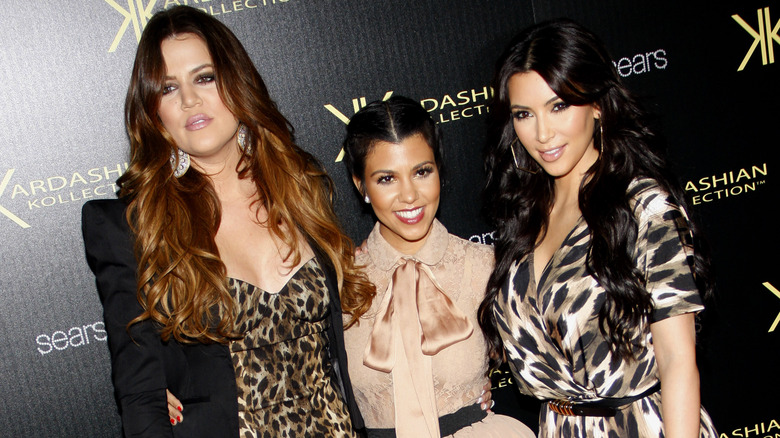 Early into the rise of the Kardashians, the reality stars decided to use their popularity with teens and young adults to make some extra cash. 
In November 2010, Kim, Kourtney, and Khloe Kardashian partnered with Mobile Resource Card to release a prepaid MasterCard debit card (via Forbes). The card was very expensive to purchase and came with many additional fees for withdrawals, transfers, and more. Almost immediately after the card launched, it was canceled and the 250 consumers who purchased the "Kardashian Card" were refunded (via Reuters).
This scandal was a very bad look for the Kardashians. Their family lawyer released a statement that read, "The Kardashians have worked extremely long and hard to create a positive public persona that appeals to everyone, particularly young adults. Unfortunately, the negative spotlight turned on the Kardashians as a result of the Attorney General's comments and actions threatens everything for which they have worked." 
Thankfully the girls have since stayed away from the prepaid-card business.
Book lovers were not impressed by Rebels: City of Indra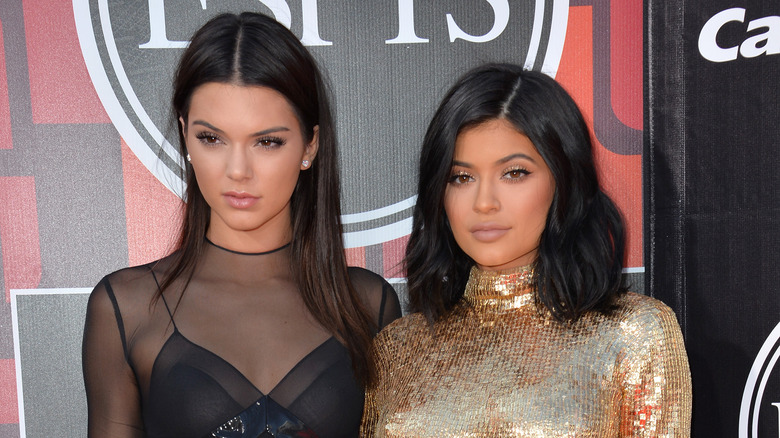 In 2014 the Jenner sisters decided to lean into their teenage appeal and released a young adult dystopian fantasy novel (via Bustle).
Kendall and Kylie Jenner enlisted ghostwriter Maya Sloan to pen their debut novel "Rebels: City of Indra." Sloan used Kendall and Kylie as inspiration for the protagonists in the novel and later let the Jenners look at her drafts to provide notes. Unfortunately, the futuristic novel didn't receive the best reviews. One reader wrote on Amazon, "Just finished the book and went to get some egg rolls. The fortune cookie they gave me said,, 'The book you just read was terrible' and now my egg rolls taste like regret."
Along with the plethora of poor reviews, "Rebels: City of Indra" didn't sell many copies. According to data collected by Nielsen Book Scan, the Jenners only sold 13,000 books in roughly the first five months (via Refinery29). The sisters have yet to release a sequel to their first failed novel nor any other books. Based on the poor reception "Rebels" received, its unlikely either sister will venture back into the literary space.
Kris' personality didn't pop on her almost daytime talk show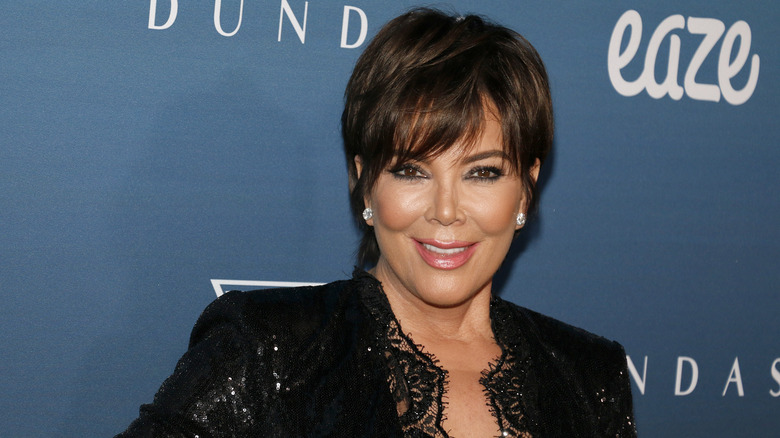 While the Kar-Jenners are best known for the businesses the six siblings have created, matriarch Kris Jenner once tried to step away from her momager duties and cast herself the star of her project. 
In 2013, Jenner launched her talk show on Fox titled "Kris" (via LA Times), which was a one-hour entertainment talk show that promised "a daily jolt of celebrity guests, fashion & beauty trends; plus a mix of lifestyle topics — all through the distinctive and unpredictable perspective of Kris Jenner."
Fox believed the series had the potential to be the network's next big hit. However, "Kris" was unable to make it past the six-week test run (via Cosmopolitan). Fox Television Station's president of programing Frank Cicha, claimed that the series was a total fail. He told The Hollywood Reporter, "I think she was pretty uninteresting [on camera]. That was one where [sister company] 20th Television tried to capitalize on a name. … When the camera was on she looked not just like a deer in the headlights, but like a deer that already got hit." 
Though Jenner was unable to shine on her own series, she remains a standout on "KUWTK" and is paramount to the success of each of her children.
Kim promoted a questionable weight loss product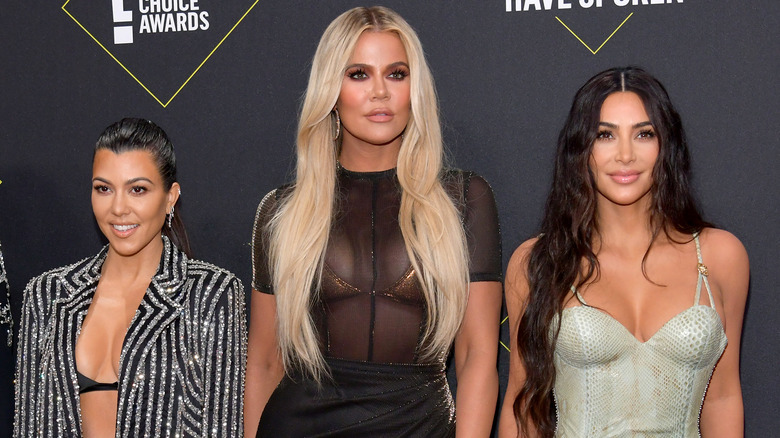 Over the years, Instagram influencers have gained a reputation for promoting ineffective weight loss products such as flat tummy tea and outrageous diet plans. Naturally social media maven Kim Kardashian was ahead of the curve on this trend, as well, and attached her star power to diet pill band Quick Trim in 2009 (via U.S. News). 
Kardashian claimed that the product helped her lose 15 pounds in just a few weeks and promised it could help others drop a few pounds. However, the research discovered that there was no scientific evidence to back these claims and the Kardashian sisters were hit with a $5 million lawsuit instead (via NY Daily News). 
The class-action lawsuit also addressed the false advertising for the product, which encouraged consumers to purchase other Quick Trim products to boost their results. Luckily, the class-action lawsuit was eventually settled (via Lawyers and Settlements), however the Kardashians continue to promote "weight-loss" products such as appetite-suppressant lollipops and weight-loss protein shakes.
Brick-and-mortar boutiques just didn't stay relevant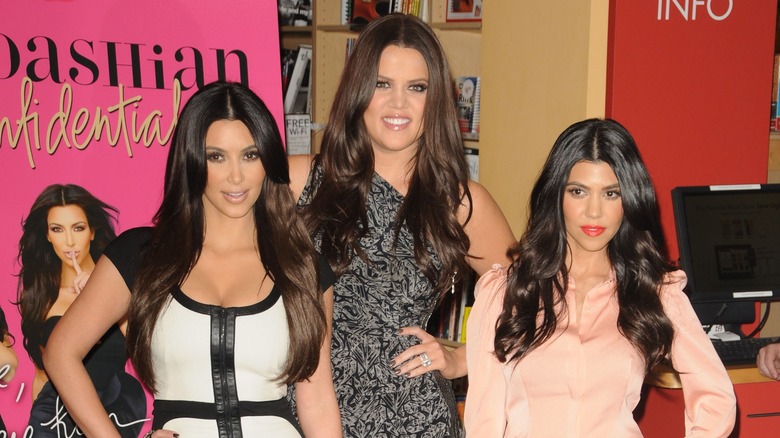 In a surprising move, the Kardashian family opened a merchandise store in Los Vegas (via Review-Journal). 
The reality stars opened the shop at The Mirage Hotel and Casino in 2011 and branded it as a "celebrity lifestyle boutique." The store sold souvenirs, T-Shirts, key chains, and other products selected by the Kardashian clan. When the store first opened, the whole family attended the exciting red carpet opening (via Daily Mail).
The Kardashians and their loved ones also frequently made appearances at the business in hopes of keeping it relevant. Though the family appeared to have high hopes for Kardashian Kaos, it ultimately closed down in less than three years (via Daily Mail). At the time, the sisters still had their Dash clothing line and many stores located across the country. However, DASH has since closed as well (via Insider), indicating that it's probably best if the family stays out of the boutique business.
Source: Read Full Article