'KUWTK' Fans Are Praising Kendall Jenner Amidst the Season 18 Fight
Season 18 of Keeping Up with the Kardashians (KUWTK) is barely underway, and already there's been a nasty fight. When Kim Kardashian West was talking to her younger sister, Kendall Jenner about work ethic, Kourtney Kardashian overheard and all hell broke loose. Of course, Kardashian West and the eldest KarJenner fighting is nothing new to fans of the show. In fact, it's been happening for several seasons now.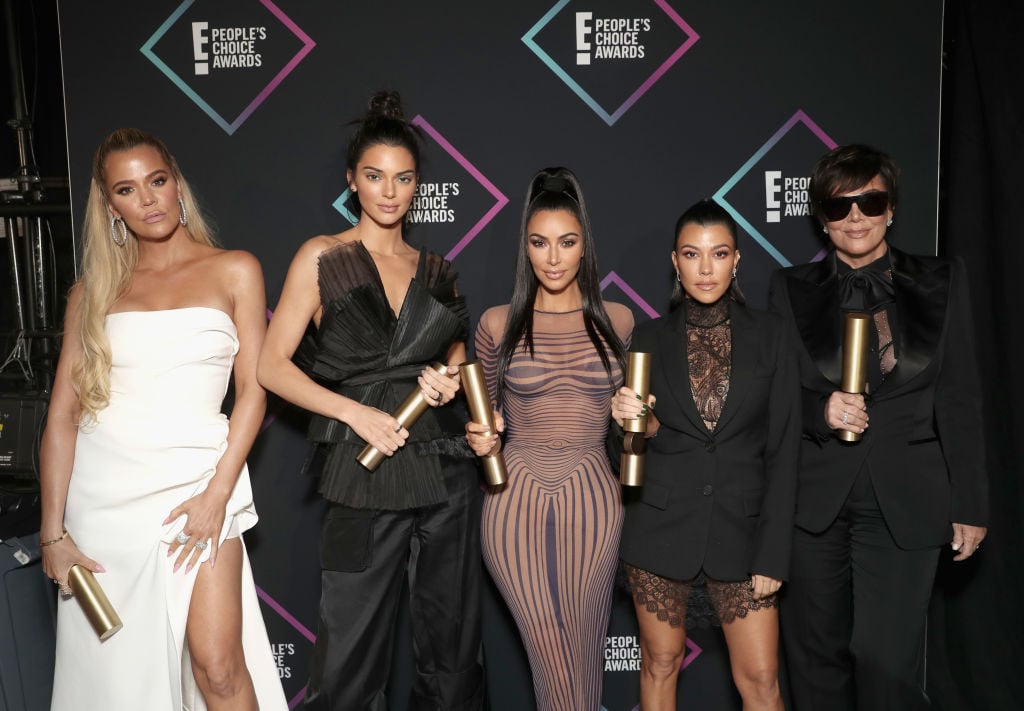 The ongoing fighting between the two eldest KarJenners has been brewing for years. The Poosh founder and the Skims owner have argued about photoshoots, parenting styles, and even things as ridiculous as candy. Though their children are quite close, they seem to be growing more distant from each other. But, the majority of their recent fights seem to center around filming KUWTK.
The feud between Kim Kardashian West, Kourtney Kardashian, and Khloé Kardashian
In fact, the season started off with Kourtney Kardashian expressing her disinterest in filming the season. Of course, this is far from a new narrative. The 40-year-old has shared that she wants to spend less time filming and more time parenting her three children, Mason Disick (ten), Penelope Disick (seven), and Reign Disick (five). Though Kardashian West can certainly understand her sister wanting to spend more time with her kids, (the KKW Beauty owner has four kids of her own, all under the age of seven) Kourtney Kardashian's penchant for not showing up to film is what causes them to fight.
https://www.instagram.com/p/B-fYNgZBKhv/
As the Kardashian sisters all have equal partnerships on KUWTK, when one of them doesn't show up to film, the others have to film more to pick up the slack. Naturally, the Good American owner and the KKW Fragrance owner have expressed their grievances about this issue before. However, as a fight ensued on the KUWTK premiere, it's clear that the issue is far from resolved.
The Season 18 fight
As fans of KUWTK saw last week, the eldest Kardashians got into their biggest fight of the series. What started as name-calling and throwing things concluded in a physical altercation. But, apparently, there's plenty more where that came from. Recent previews show that the fight is far from over. One clip shows Kourtney Kardashian screaming at Kim Kardashian while Khloé Kardashian tries unsuccessfully to calm her down. Kendall Jenner, on the other, hand sits on the bed quietly, staying out of the drama completely.
https://www.instagram.com/p/B-cvDQ9DRmj/
KUWTK fans immediately began to praise the model for her behavior and general attitude towards the fight. They loved how she removed herself from the drama and simply watched on with ease. "Kendall is a whole mood bruh," one person wrote on Instagram. "Kendall be [sic] so unbothered," yet another person declared. "Kendall never knows wtf is going on, 🤣🤣🤣🤣🤣" a KUWTK fan joked.
'KUWTK' fans praise Kendall Jenner
Other chalked up Jenner's refusal to join in the fight to her zodiac sign. "That's cause she's a Scorpio ♏️ 😭😭😭 we be chilling," one person wrote. "Just-a-grinning!!! 😄…🤣🤣🤣🤣 she don't GAF!" another fan chimed in. "Right! Very unbothered, I love it 😂 " yet another person co-signed. It seems like the 24-year-old has the same mindset as much of the world. When it comes to Kardashians fighting, most people are occasionally amused, but otherwise unfazed.
Source: Read Full Article