Naomi Osaka Buys Ownership Stake In Pro Women's Soccer Team, N.C. Courage!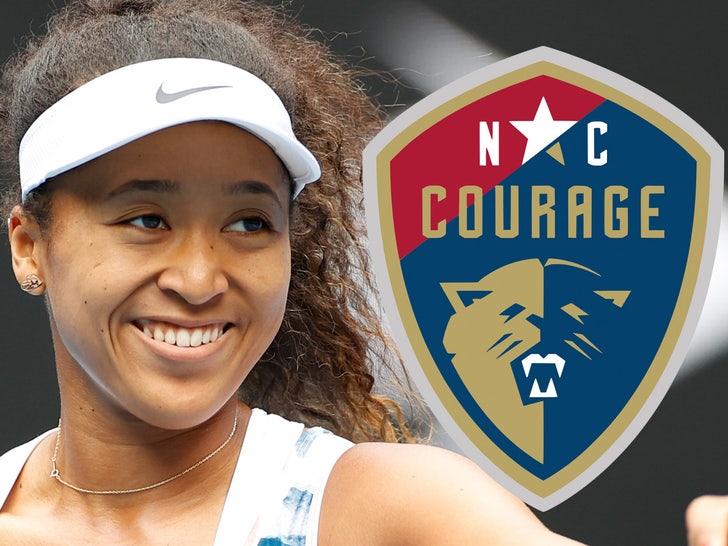 She owns the tennis court. Now, Naomi Osaka owns a pro women's soccer team too!
The 23-year-old superstar just bought an ownership stake in the North Carolina Courage of the National Women's Soccer League — and it's all part of her plan to grow women's sports throughout the country.
The Courage are the reigning NWSL champions — and have been one of the most dominant teams in the league over the past few years.
Unclear how much Osaka paid for her ownership stake — but she can certainly afford it … Forbes says she was the highest-paid female athlete in the world in 2020, raking in more than $37 MILLION.
So, why the NWSL? Osaka says it was extremely important to her to invest in women's sports — and she felt the NWSL was the perfect place to start.
"Throughout my career I've always received so much love from my fellow female athletes, so that's why I am proud to share that I am now an owner of the NC Courage," Osaka tweeted Thursday.
"The women who have invested in me growing up made me who I am today, I don't know where I would be without them,"
Osaka also told People she had been wanting to invest in an NWSL team for a while — and ultimately felt the Courage was the perfect fit for her.
"I love that young girls can now look to professional soccer as a realistic sporting career," Osaka said … "When I was young it felt like tennis — and maybe golf — was the only option."
Osaka joins a star-studded group of women who recently invested in NWSL teams — including Candace Parker, Billie Jean King, and Patrick Mahomes' fiancee Brittany Matthews.
Stephen Malik — who bought the Courage in 2017 — said he's "thrilled" to welcome Osaka to the ownership group … saying, "She brings an invaluable viewpoint on topics beyond sports."
"I cannot think of anyone better to help us as we continue to make a difference in our community and inspire the next generation of women."
CONGRATS!!
Source: Read Full Article