Will Ferrell's USC Degree Is One Most People Don't Know Exist
Will Ferrell is one of the biggest names in comedy, with major motion pictures like Old School, Talladega Nights: The Ballad of Ricky Bobby, and Get Hard to his credit. Ferrell, who rose to fame in the '90s thanks to his work on the sketch comedy show Saturday Night Live, has long been a fan-favorite, not just for his comedy, but for his unproblematic private life as well. A celebrity who works hard and rarely speaks ill of others, Ferrell was honored by his alma mater in 2017, receiving a very special honorary degree.
Where did Will Ferrell go to college?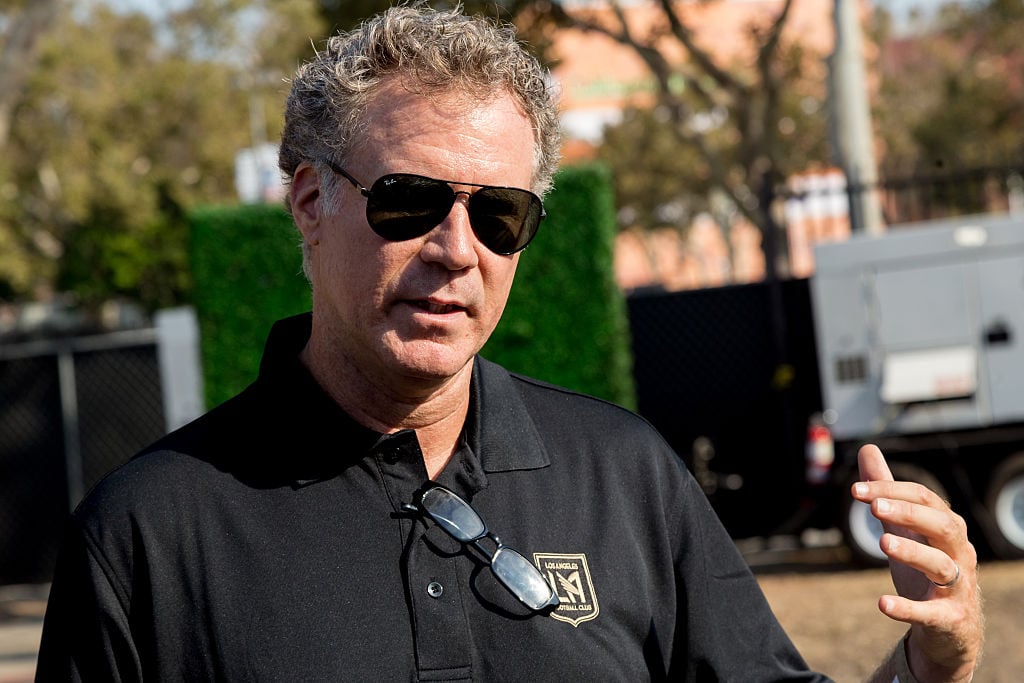 Ferrell was born in California in 1967. Raised by a mother who worked as a teacher and a father who made a living as a musician and entertainer, Ferrell was a good-natured child — and even when his parents divorced when he was eight years old, he was able to make the best of the situation.
In high school, Ferrell became active in sports, playing football and soccer, all while serving on the student council. When he was very young, Ferrell discovered that he had the ability to make others laugh, and he honed his skills at physical comedy.
After high school, Ferrell enrolled at the University of Southern California. He studied broadcasting and graduated with a B.A. degree in sports information in 1990. Still, Ferrell never felt inspired to pursue a career in broadcasting after graduation, deciding instead to move to Los Angeles to kickstart a career in comedy.
Will Ferrell rose to fame in the '90s
In LA, Ferrell tried unsuccessfully for several years to break into the comedy business. He joined the famed comedy troupe The Groundlings and scored some small parts in several TV shows, but he didn't land any roles that allowed audiences to see how funny he could truly be.
All of that changed in 1995 when he was cast on the sketch comedy show Saturday Night Live. Ferrell quickly became one of the stars of the new cast, and by the late '90s, he was one of the biggest stars on television.
In 2002, Ferrell left the show, but has since returned several times to host. He is still widely considered to be one of the best SNL cast members of all time, thanks primarily to his skill at physical comedy and his over-the-top impressions. In the early 2000s, after leaving SNL, Ferrell became a movie star, acting in big-budget movies such as Elf and Semi-Pro.
Will Ferrell received an honorary degree in 2017
These days, Ferrell is still one of the world's biggest stars — and in 2017, the actor was honored with an honorary Doctor of Humane Letters Degree from his alma mater, the University of Southern California. As reported by the Daily News, Ferrell was the commencement speaker for that year's graduation ceremony as well, joking to the graduates that his honorary degree means that he can "now perform minimally invasive surgery, at any time or any place, even if people don't want it."
He also mentioned his 1990 graduation from the university: "Yes, you heard me, sports information. A program so difficult, so arduous, that they discontinued it eight years after I left. Those of us with sports information degrees are an elite group. We're like the Navy Seals of USC graduates. There are very few of us, and there was a high dropout rate."
Source: Read Full Article