A List of Projects I'd Like Meghan Markle, My New Favorite Narrator, to Consider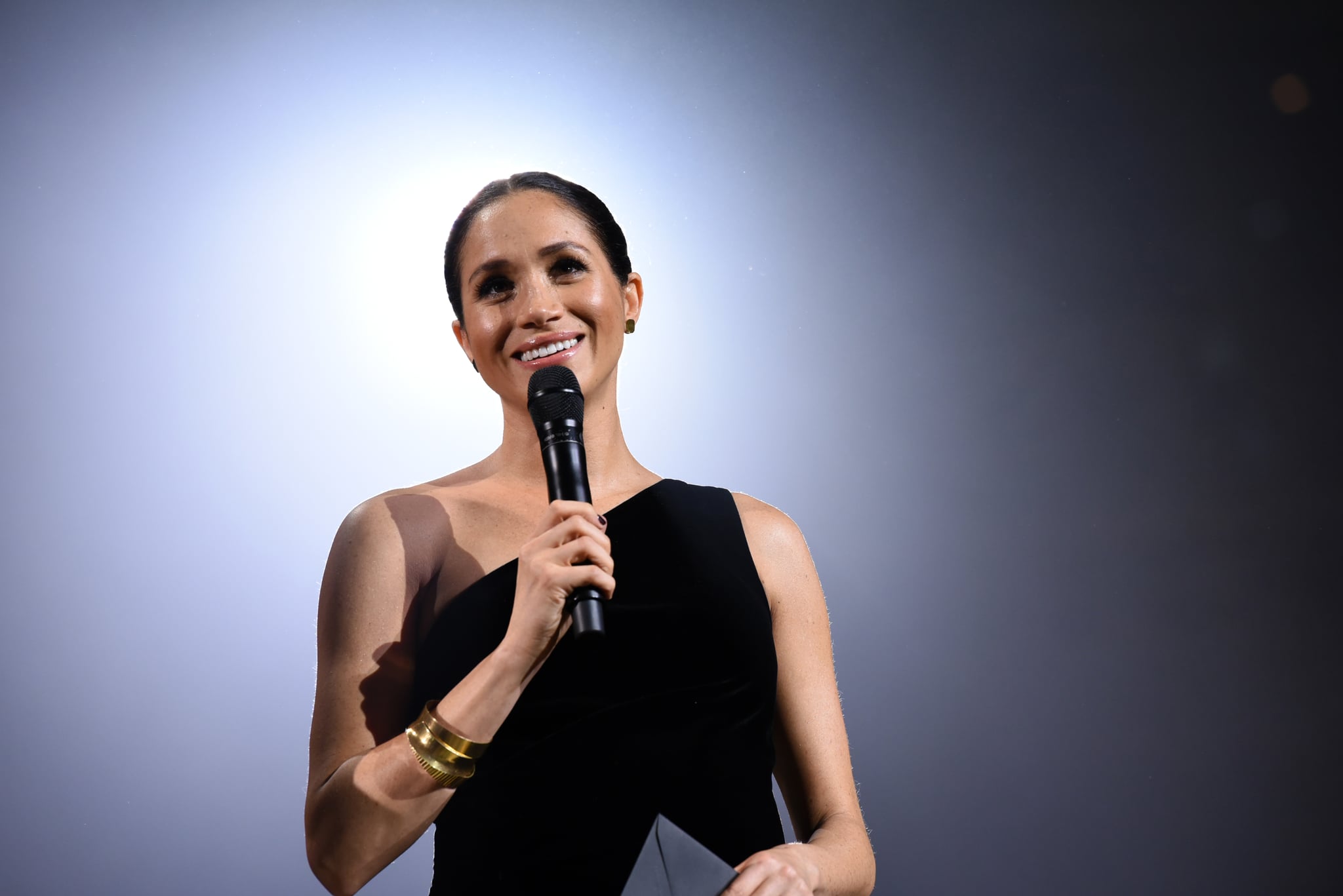 Image Source: Getty / Joe Maher
Disney's new nature documentary Elephant has quite a bit of allure. There's beautiful footage of elephants (obviously), gorgeous landscape scenes, and, oh yes, Meghan Markle's narration. Now, I thoroughly enjoyed learning about one of Earth's most beautiful creatures, but I'd be lying if I said I wasn't also totally entranced by how soothing Markle's voice is.
The film — which Markle joined to help support Botswana-based conservation organization Elephants Without Borders — follows the annual journey of an elephant herd traveling across Africa's Kalahari Desert in search of water. It mostly focuses on three elephants: Gaia (the herd's matriarch), Shani (Gaia's sister), and Jomo (Shani's son). Markle's charm effortlessly shines through as she details the good, the bad, and the ugly sides of the expedition. When Gaia shows her leadership skills, Markle sounds genuinely proud; when Shani protects the herd from rivals, she sounds earnest; and when Jomo is being adorable, she sounds delighted. Markle also sounds especially moved while talking about Shani's safeguarding of Jomo. She likely relates to the maternal instinct since she and husband Harry share 11-month-old son Archie.
Hearing Markle's calming voice got us wondering: what else could she narrate or do a voiceover for? A lot of things, actually, whether it's for relaxation or pure irony. So, without further ado, here's a list of everything we'd love Markle to lend her voice to.
Source: Read Full Article