BTS: Jimin Keeps His Promise and Holds a VLIVE for Fans
On March 26, 2020, Jimin kept his promise to BTS fans and held two different VLIVE livestreams. The BTS singer spent over an hour talking to fans and answering their questions, instantly boosting the moods of ARMY. In many ways, the VLIVE was the healing and comforting energy many around the world need right now.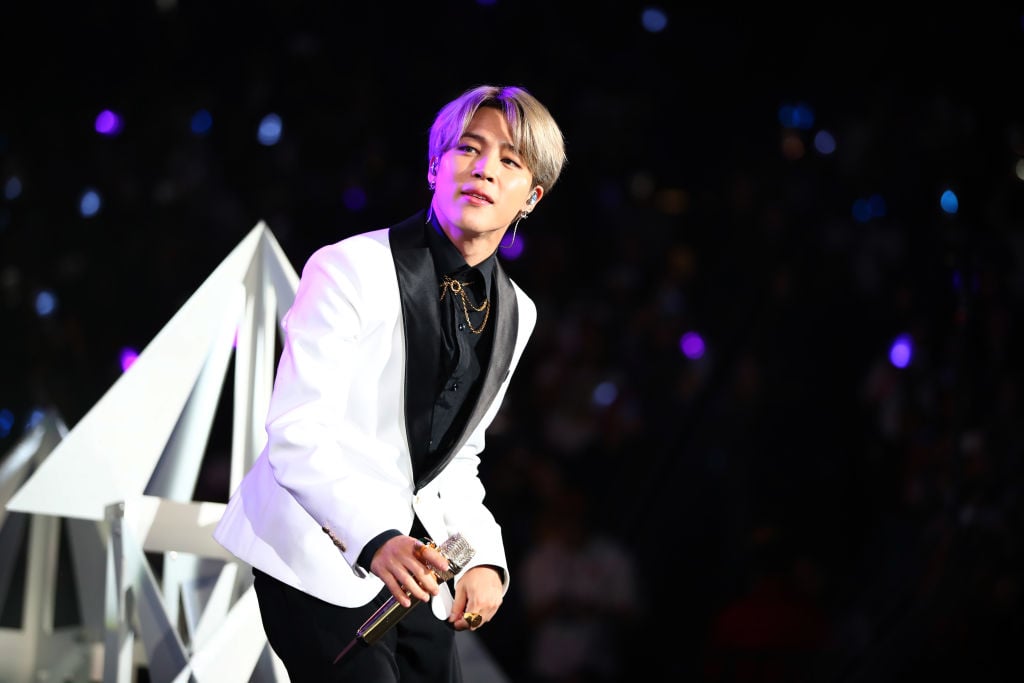 RM crashed the VLIVE
Jimin opened the VLIVE by telling fans that he wished he could have talked to them sooner, but he wasn't feeling well recently. He then assured fans that he was not super sick, and that he is currently feeling better and is in good health.
A few minutes into the livestream, RM joined Jimin and revealed his new black hair. The rapper told fans that he just finished working out and would only stay a few minutes. Jimin seconded that RM has been working out a lot lately. The two BTS members told fans they have been preparing something.
After RM left, Jimin showed fans how much his hair has grown even though he recently got a haircut. He also told fans that while his hair was blue during promotions for Map of the Soul: 7, he has not dyed his hair recently.
Jimin hopes to be able to perform for BTS fans soon
Jimin picked back up with conversing with fans during the VLIVE, and he admitted that he's been worried lately with the coronavirus (COVID-19) outbreak. He told fans he wants to see and perform for them soon, but he does not want anyone to get sick by attending one of BTS's concerts.
The singer then told fans that the members of BTS talked about it recently and said they would feel horrible if a fan got sick after attending one of their shows. Even though it's a tough time for them because of that, they are hopeful that after waiting some time they will be able to show ARMY the tour soon.
When asked what his dream was during the VLIVE, Jimin replied to the BTS fan that his dream is always the same. He wants to be able to perform and perform with BTS for as long as possible. Jimin told fans he knows they love to sing and dance with them, so his dream is to be able to work and perform music for as long as he can.
Jimin spent a long time discussing his friendship with V in the VLIVE
During the VLIVE, Jimin spent a good portion of the time talking about the song "Friends" on BTS's album Map of the Soul: 7. The song is a duet with V, and Jimin produced the song. He talked about the creation process for the song, and told fans that the song is very special to him. To Jimin, it's the most emotional song on the album, and if they ever perform it live he thinks he will be emotional.
Jimin also talked a lot about his friendship with V. He discussed how their friendship has evolved since they first met, and when a fan asked about the "dumpling incident" Jimin initially said he could not tell them. However, Jimin admitted that the incident was simply that the two argued over whether to eat dumplings before or after practice.
Source: Read Full Article