Cuddle Up With These Celebrity Pets to Celebrate National Pet Week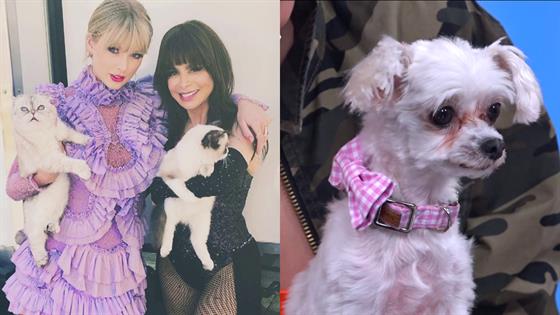 Prepare for cuteness overload because it's National Pet Week!
That's right, the first week of May is when all around the country pet owners can celebrate their adorable doggos and cuddly cats even more than normal because the entire week is dedicated to the furry friends.
The stars are no exception when it comes to owners that are obsessed with their pets, too.
From Kaitlyn Bristowe and Jason Tartick's lovable labs to Ariana Grande's rescue pup, Toulouse, there are plenty of celebs who share snaps of their precious dogs regularly (and in Ariana's case, even share a Vogue cover with their pet.)
Some of our favorite celebrities' animal companions have nine lives, like Taylor Swift kitties or YouTube sensation Emma Chamberlain's feline friends, proving that being a cat lady is actually pretty cool.
You've also got celebrities whose pets are totally unique, like Kaley Cuoco's horse or Cara Delevingne and her little bunny.
Take a look at all the pets below, and we hope if you have one of your own that you have a day full of cuddles and kisses, too!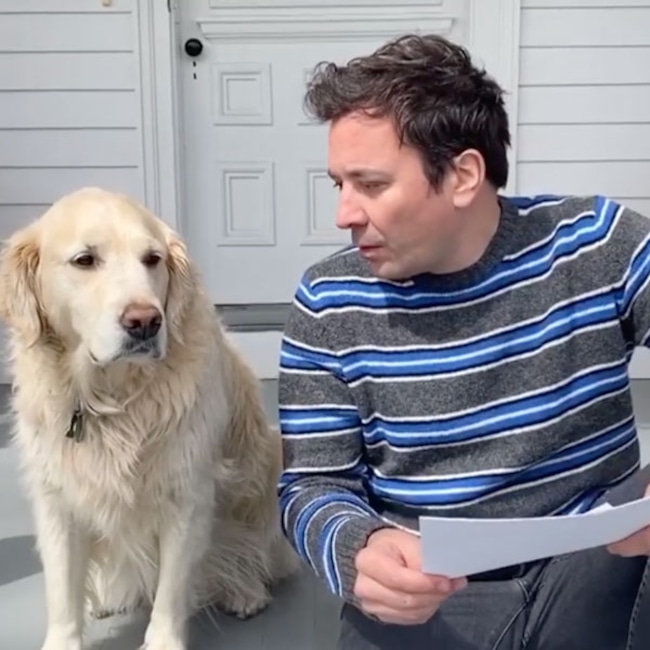 Instagram
Jimmy Fallon
Party crasher! Jimmy Fallon's dog Gary joined the late night host as he hosted his show from home during the coronavirus pandemic.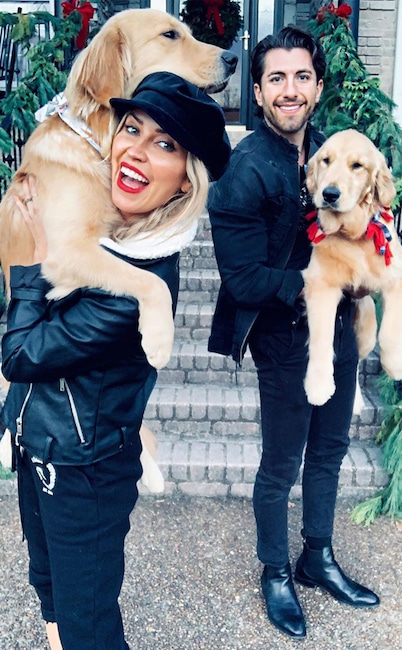 Kaitlyn Bristowe/Instagram
Kaitlyn Bristowe and Jason Tartick
The former Bachelorette and Jason Tartick couldn't be a cuter quartet with their dogs, Ramen and Pinot.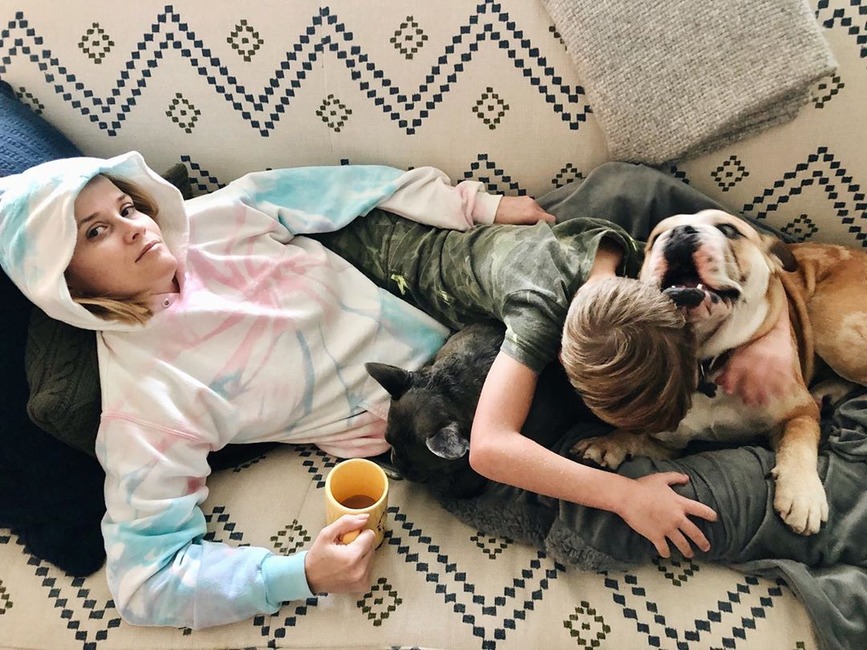 Instagram
Reese Witherspoon
They're always there when you need them! The Legally Blonde star was comforted by dogs Pepper and Lou while battling a sinus infection.
Article continues below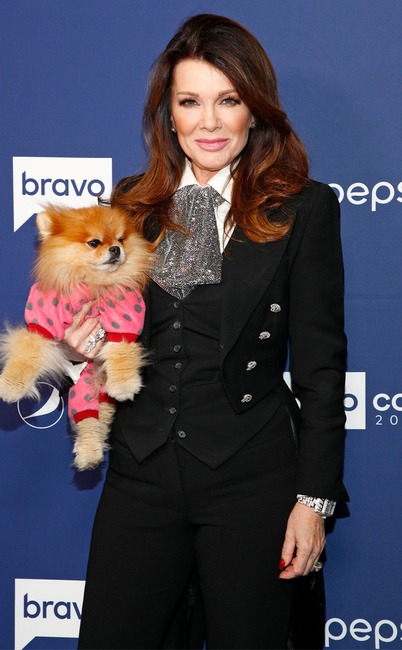 Astrid Stawiarz/Bravo
Lisa Vanderpump
The Vanderpump Rules star strikes a pose on the red carpet with her beloved pup.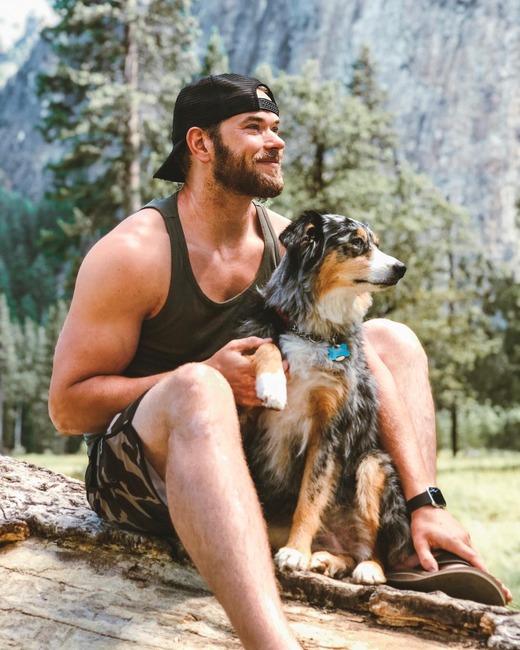 Instagram
Kellan Lutz
The Twilight star and his dog Koda soaked up the sun during a trip to Yosemite National Park.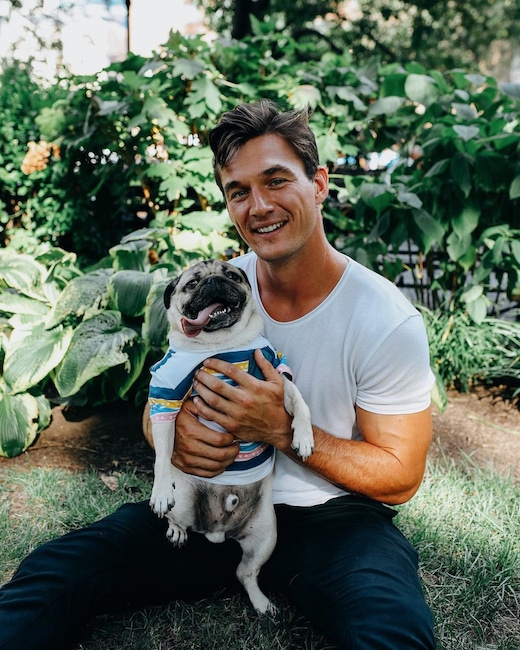 Instagram/Tyler Cameron
Tyler Cameron
Okay, Tyler Cameron's dog Harley might want to look away because the former Bachelorette contestant is posing with the famous Doug the Pug here.
However, we do think Cameron's dog will forgive him when he builds him a luxury dog-house someday, like he is set to do as the host of Quibi's upcoming show, Barkitecture.
Article continues below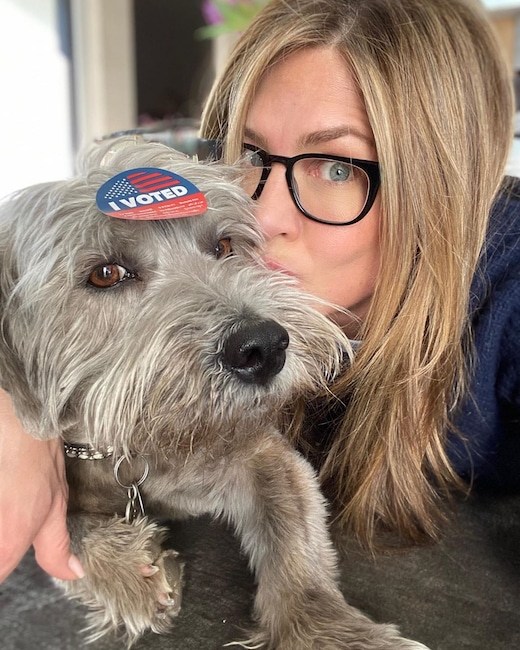 Instagram
Jennifer Aniston
Dogs will always be there for you! The Friends star loves cuddling up to her dog Clyde.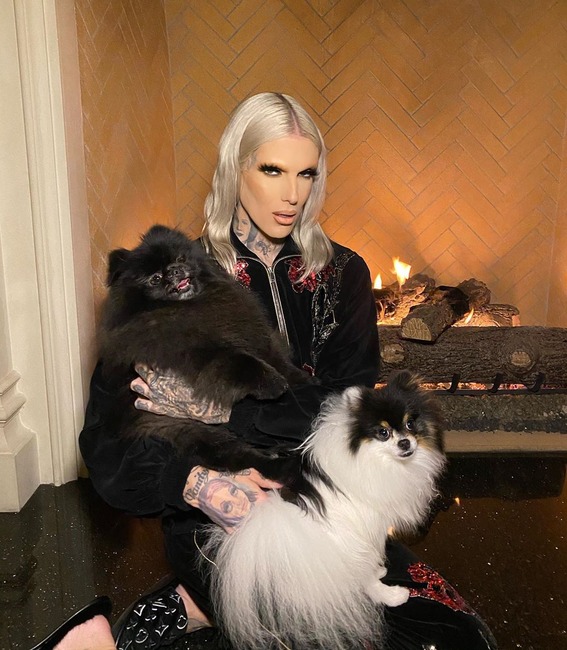 Instagram
Jeffree Star
The makeup mogul is a proud parent to six Pomeranians!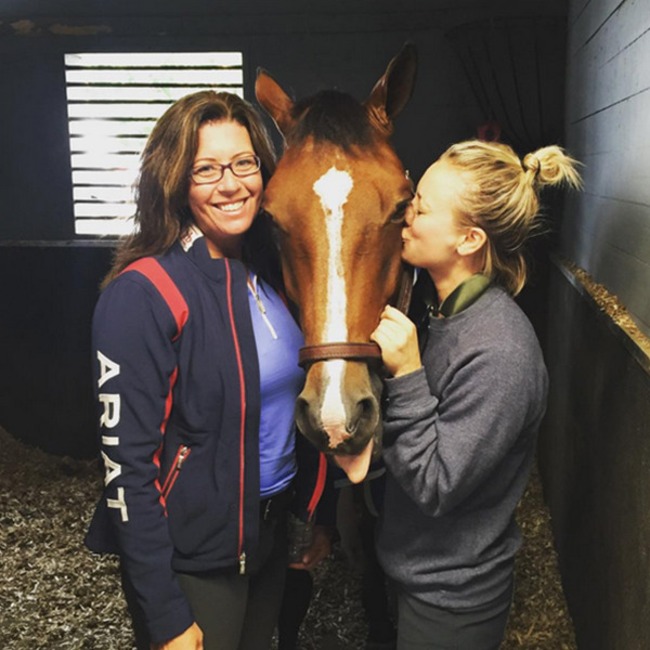 Instagram
Kaley Cuoco
The Big Bang Theory actress and her equestrian husband Karl Cook have many four-legged friends keeping them busy at home.
Article continues below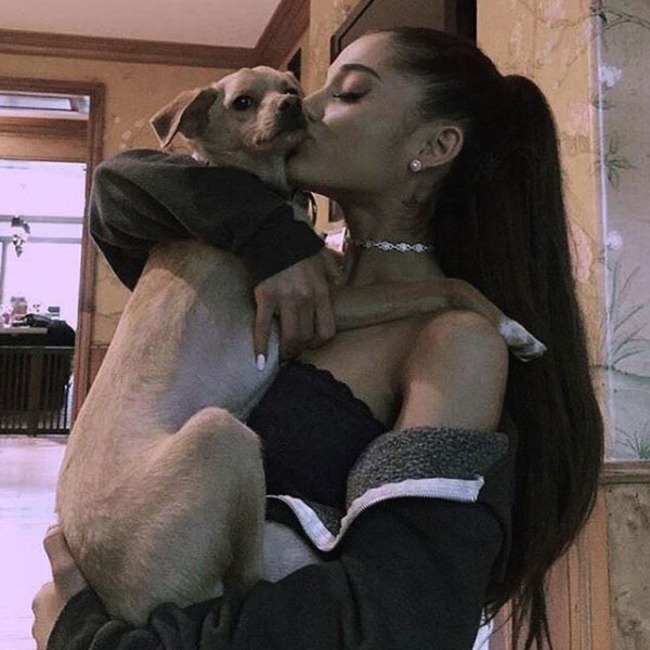 Instagram
Ariana Grande
"Guess what everyone it's time for me to post THIS photo again. happy birthday to the light of my life. my gooooszeeessskeh. i love u i love u i love u," the "Dangerous Woman" singer wrote in honor of her dog.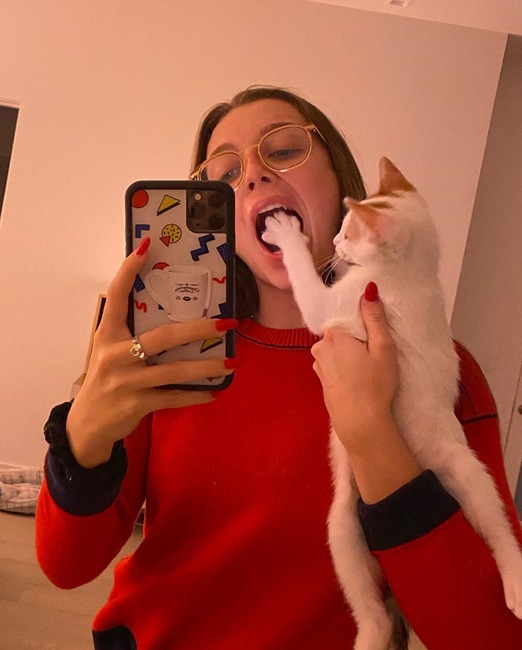 Instagram
Emma Chamberlain
The YouTuber's cat Frankie sure knows how to photo bomb! Frankie and sibling Declan also have their own Instagram account with over 500k followers.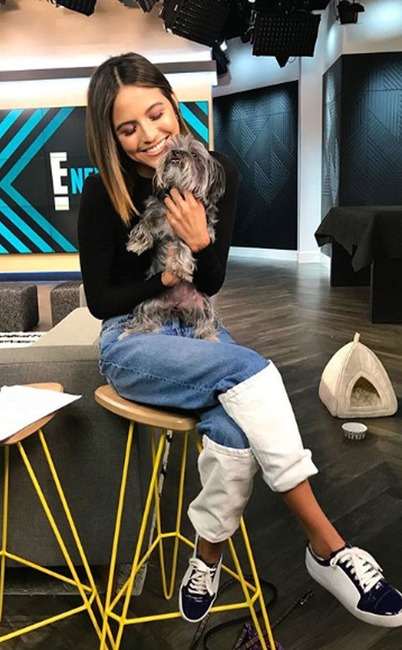 Erin Lim
Raise your paws for more Pearl Lim appearances on The Rundown! We envy Pearl for getting to participate in Lennon Stella's segment.
Article continues below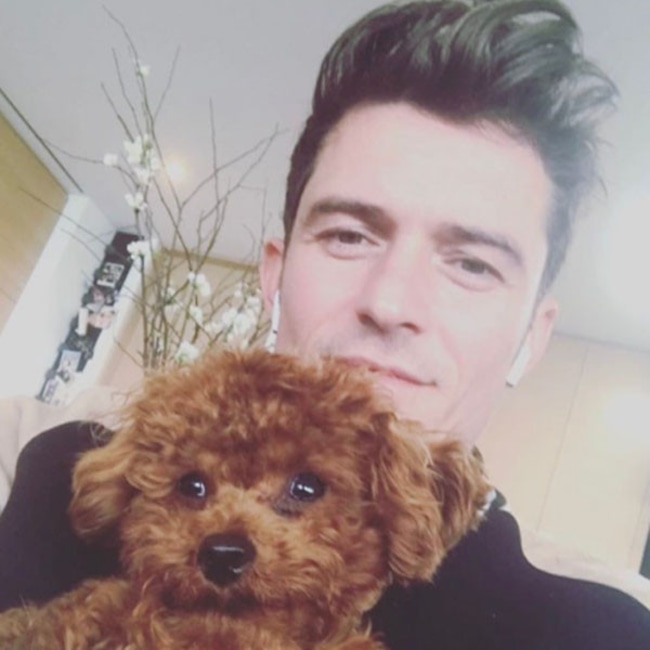 Instagram
Orlando Bloom & Katy Perry
The Hollywood actor smiled for a picture with his fiancé's pup Nugget!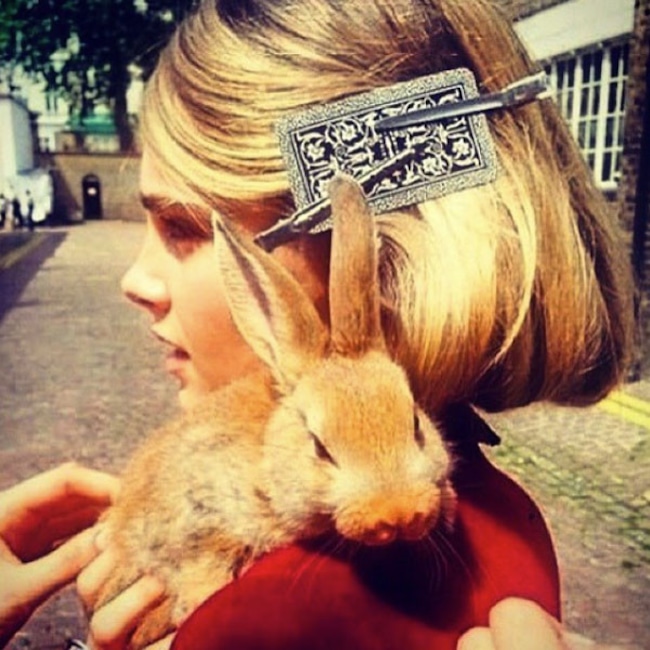 Instagram
Cara Delevingne
The model is mom to a pet rabbit named Cecil Bunny Delevingne. With a name like that, we are sure the bunny has quite the personality.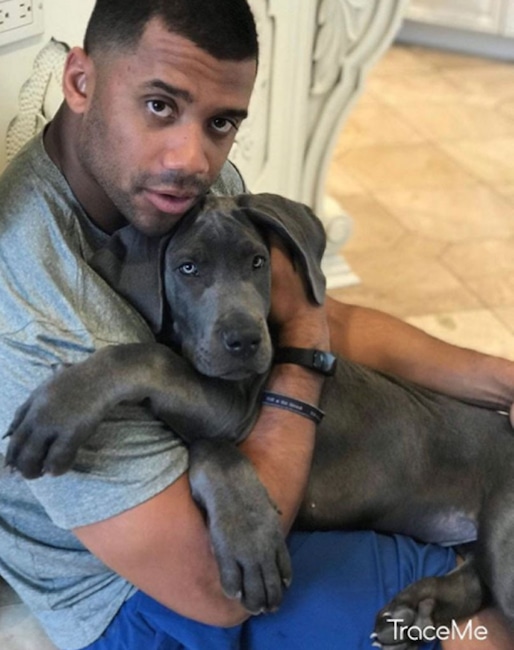 Instagram/TraceMe
Russell Wilson
The Seatttle Seahawks quarterback brought this adorable pooch home to Ciara. "New Pup Alert!!! Welcome to the Wilson Family!" he captioned the precious pic.
Article continues below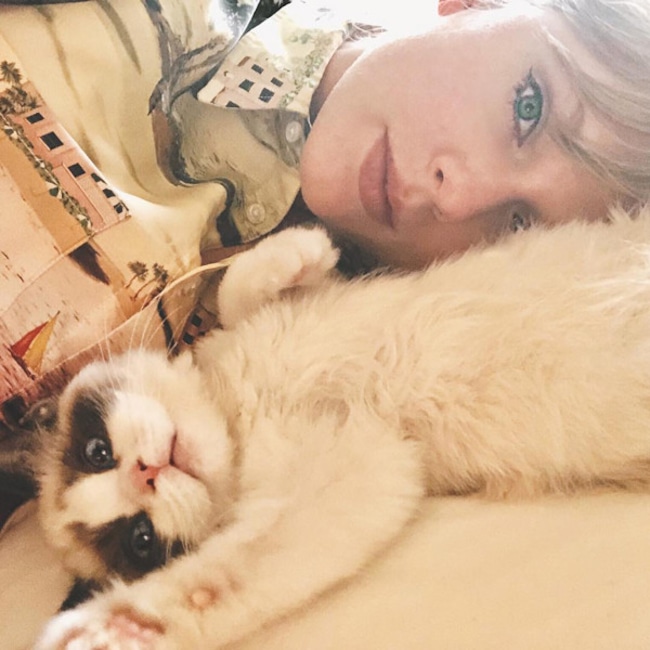 Instagram
Taylor Swift
T.Swift is arguably our favorite cat lady especially when she posts pics with her cat Meredith. She took her love for cats to another level by starring in the movie Cats.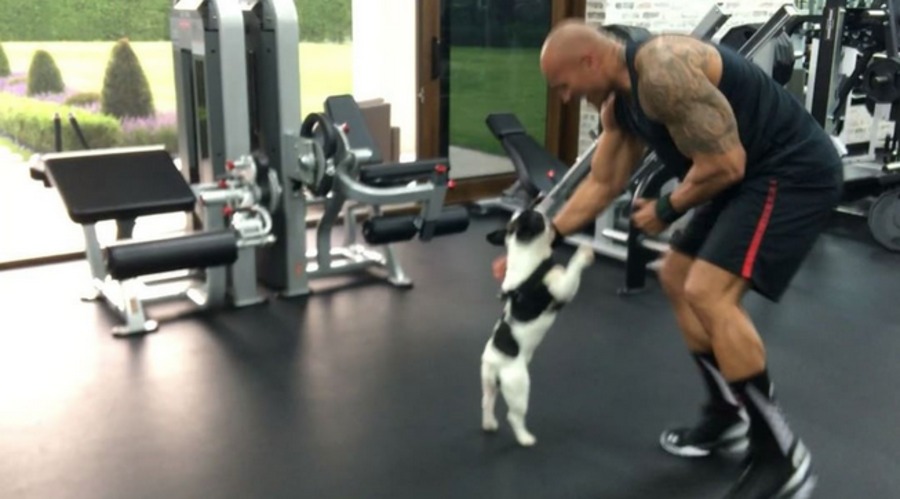 Instagram
Dwayne "The Rock" Johnson
"Our pre-workout ritual. We throw on 'Rocky Mountain Way' from Joe Walsh and get to rough housin'. He's definitely 'on one' and feelin' himself today cause he killed a lizard," the actor wrote on Instagram. "He also knows when I lay down its a trap! Smart boy. Let's get to work."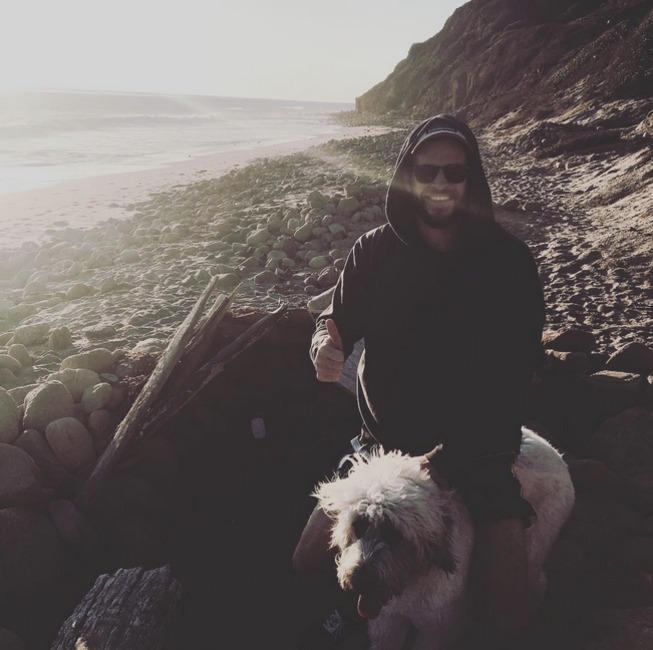 Instagram
Liam Hemsworth
"Nothing beats riding your horse on the beach," the actor joked.
Article continues below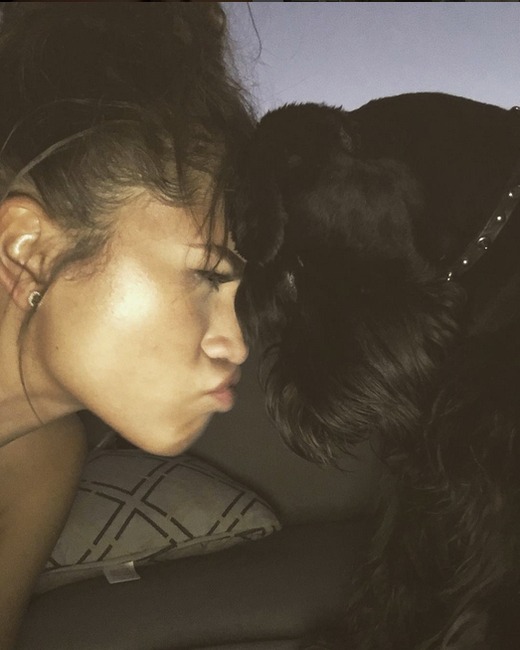 Instagram
Zendaya
The singer gushed about her four-legged friend, "Missing my son…I get to see him in like 3 days #NoonyinNY."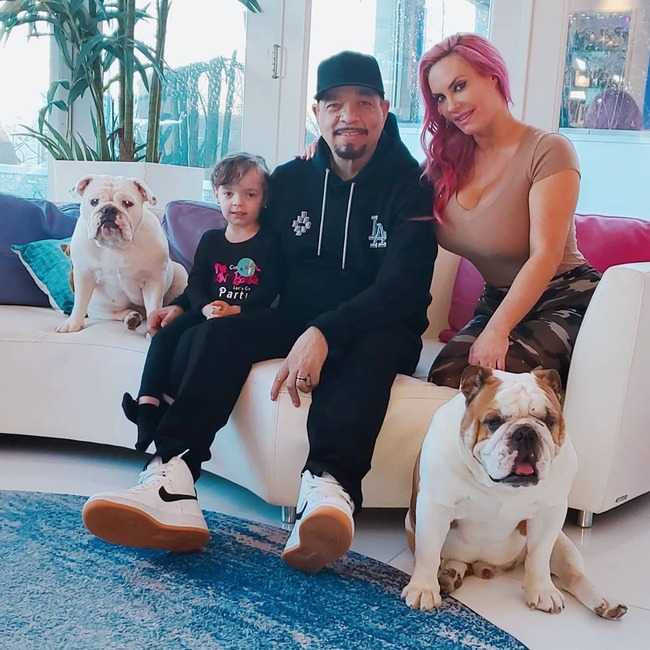 Instagram
Ice T & Coco
This family loves their bulldogs! King Maximus and Princess Alexus have their own Instagram page, too!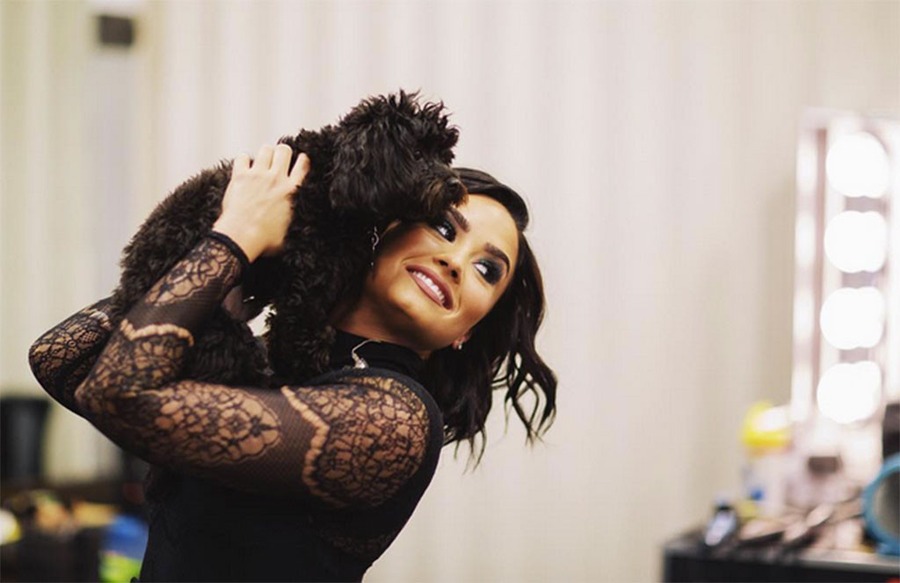 Instagram
Demi Lovato
"Little bae," the star wrote while hugging her pup.
Article continues below
Source: Read Full Article