Daisy Keech Made a Whole YouTube Video About the Hype House Drama Between Her and Thomas Petrou
It wouldn't be a creator's community without a little bit of drama, amirite? There's the beauty guru dramas of YouTube, but now that's been temporarily replaced with TikTok drama…in the elusive Hype House, of all places. Since you're curious, let's dive riiiight in, shall we?
So Daisy Keech, TikTok star and Hype House co-founder, dropped a massive bomb over the weekend that spilled the tea on Hype House's beginnings to her leaving the house, filing a lawuit, and falling out with Thomas Petrou.
Daisy started off the video by saying that her and Thomas used to be really good friends with each other, to the point that they were hanging out every single day. Later down the line, Thomas Petrou and Chase Hudson (Charli D'Amelio's boyfriend) approached Daisy with the idea of starting a TikTok content house with each other. Daisy loved the idea, and i put in a $18,000 share of the deposit to kick it off.
However, despite shelling out literal thousands of dollars to start the house with Thomas and Chase, Daisy claims that she got zero representation as a co-founder. Daisy also says that she didn't get any access to Hype House's social media accounts or brand deals that they had coming in…which is really messed up.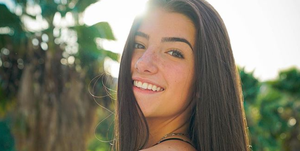 Things between Daisy and Thomas eventually came to a head when Daisy walked in on Thomas filming a music video in the house without her permission which is pretty rude considering that her name was on the lease for the property. After Daisy confronted Thomas, he unfollowed her on all social media platforms through Hype House's accounts. As a result, Daisy filed lawsuits against Thomas and Chase.
IDK, something tells me that this will get worse before it gets better. And until then, I will be staying tuned!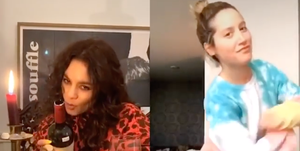 Source: Read Full Article