How do we separate Billy Joe Saunders the boxer from Billy Joe Saunders the man?
It is one of life's inconvenient truths that awful people are capable of extraordinary things. The question is how much their awfulness detracts from that which they have created. We still listen to Miles Davis, despite his criminal past. We still read the works of Jean Genet, Arthur Rimbaud and Norman Mailer, despite theirs. That Carvaggio was a murderer did not stop him being a dab hand with a paintbrush. And that no plumbline could fathom the depths of Billy Joe Saunders's stupidity does not stop him from being a brilliant boxer.
Perhaps it is unfair to include Saunders in such company. He is not a drunk, or a thief, or a smuggler, or a domestic abuser, or a racist, or a murderer. Even so, by the simple standards of common decency, his rap sheet makes for lamentable reading.
He has offered a homeless woman crack cocaine to perform a sex act on his friend. He has impersonated a police officer and instructed a passer-by to strip naked. He has recorded himself speeding in his Lamborghini Huracan and allowing his infant sons behind the wheel of his array of souped-up vehicles. In 2015, he said: "I think women are there for sex, every night. Hard sex. A woman's there for cleaning, cooking, washing and sex." In 2017, he wrote on Twitter: "Females with smelly fannies should be executed." Later that year, he posted a photograph of a male shop assistant with long hair and earrings and said that his children "shouldn't have to see that."
Download the new Independent Premium app
Sharing the full story, not just the headlines
His latest indiscretion? To record himself advising men on how best to domestically abuse their female partners during the coronavirus lockdown.
In it, Saunders uses a punch bag to explain how to react if "your old woman is giving you mouth" and demonstrating how to "hit her on the chin" and "finish her off". It is not funny. Saunders has never been funny. And the only place where his videos have found something of an audience is in closed boxing groups on Facebook frequented by frustrated men too small to voice such opinions in the real world, as well as those dark recesses of Twitter where everybody has either a footballer or boxer as their profile picture.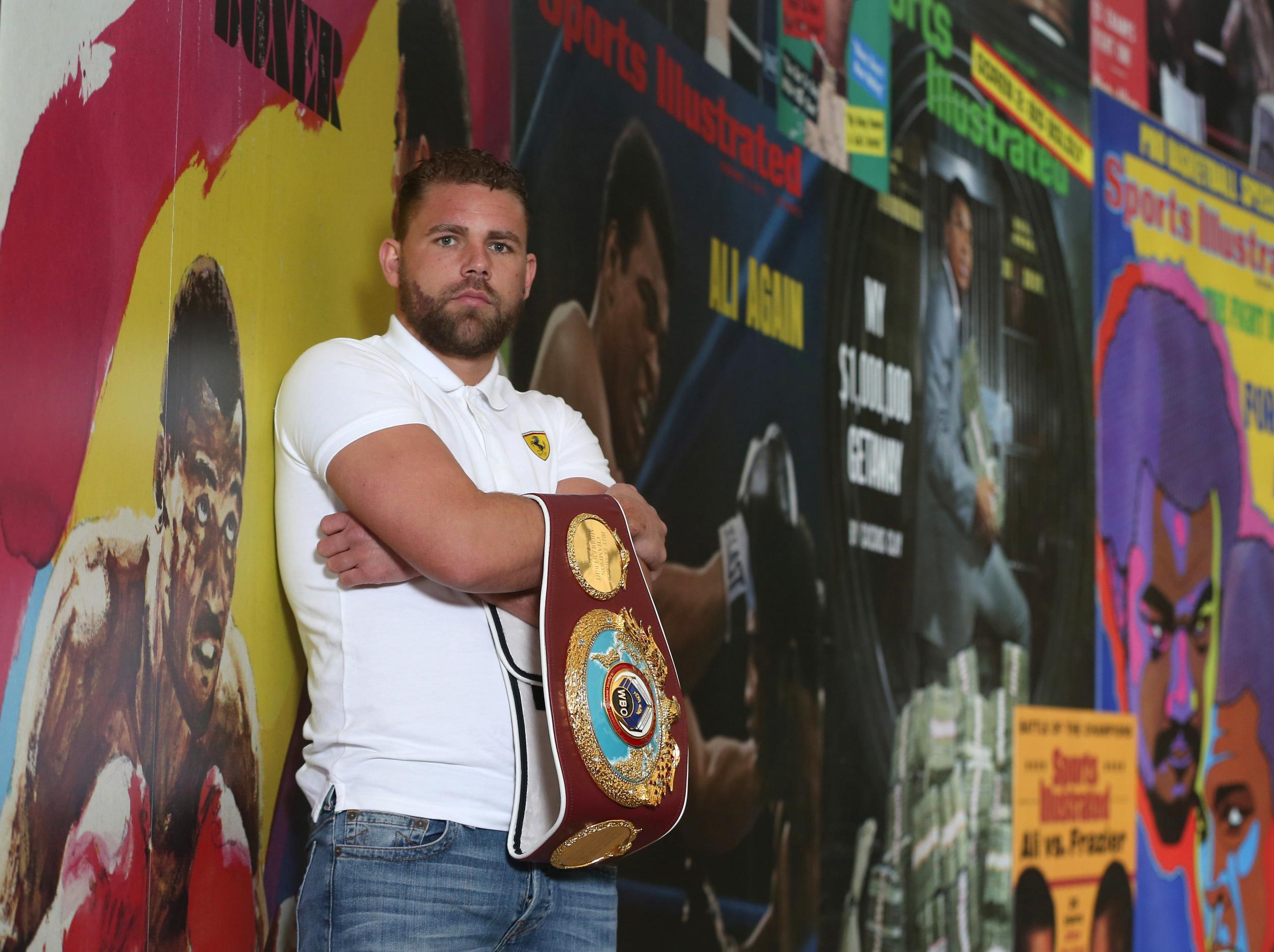 Saunders has since had his boxing licence suspended by the British Boxing Board of Control. His promoter, Eddie Hearn, has said that he is "appalled" by the "idiotic" video, and described Saunders as "a prat". And when Saunders, the WBO super-middleweight champion of the world, began to realise his hopes of fighting pound-for-pound superstar Canelo Álvarez in Las Vegas were now firmly on the ropes, he issued a second apology, in which he pledged to donate £25,000 to domestic violence charities.
The first? A glib tweet in which Saunders promised that if he ever saw a man hitting a woman, he would "smash him to pieces". "Incredibly difficult to like, aren't you Billy?" one user remarked. "So is your mum but head in the pillow job sorted" came the reply.
Just as there are those who obtusely insist that Saunders has done nothing wrong – that he is the hapless victim of snowflakes, social justice warriors and the professionally sensitive – so are there others calling for severe punishment. The Independent understands a ban of up to twelve months is being considered by the BBBoC, while Chris Eubank Jr, a former opponent of Saunders, has called on the board to strip him of his license for "a good amount of time".
There is another group. A third, smaller group, who are both repulsed by Saunders' behaviour and greatly frustrated that a man so thrillingly gifted appears so hell-bent on squandering his talent. Should the fight with Canelo fail to take place, it will be a crying shame. Does Saunders deserve this upteenth shot at redemption? No. Does he deserve the opportunity to make a life-changing amount of money under the bright lights of Las Vegas? Not at all. That doesn't stop it being an appealing and intriguing fight. That's the inconvenient truth.
In the United States, the fight has largely been dismissed as a perfunctory warm-up to a trilogy bout between Canelo and Gennady Golovkin. What short memories American fans have. It was only three years ago that Saunders completely outclassed David Lemieux in one of the finest performances by a British fighter on foreign soil in recent memory; a giddy display of movement, counterpunching and clowning that had HBO pundits Jim Lampley, Max Kellerman and Roy Jones bright-eyed in wonder. Afterwards, they spoke seriously of Saunders challenging both Canelo and Golovkin in turn. And they meant it.
That is the Saunders some boxing fans prefer to remember. The travelling boy done good, with the guile, gumption and slick southpaw skills to seriously threaten Canelo's reign of dominance. It would have been some fight. Canelo has not boxed a southpaw since James Kirkland in 2015 and, despite the confidence of the television executives, Saunders would have made things damn ugly. His chances of victory would have been slim. But he would have had a chance.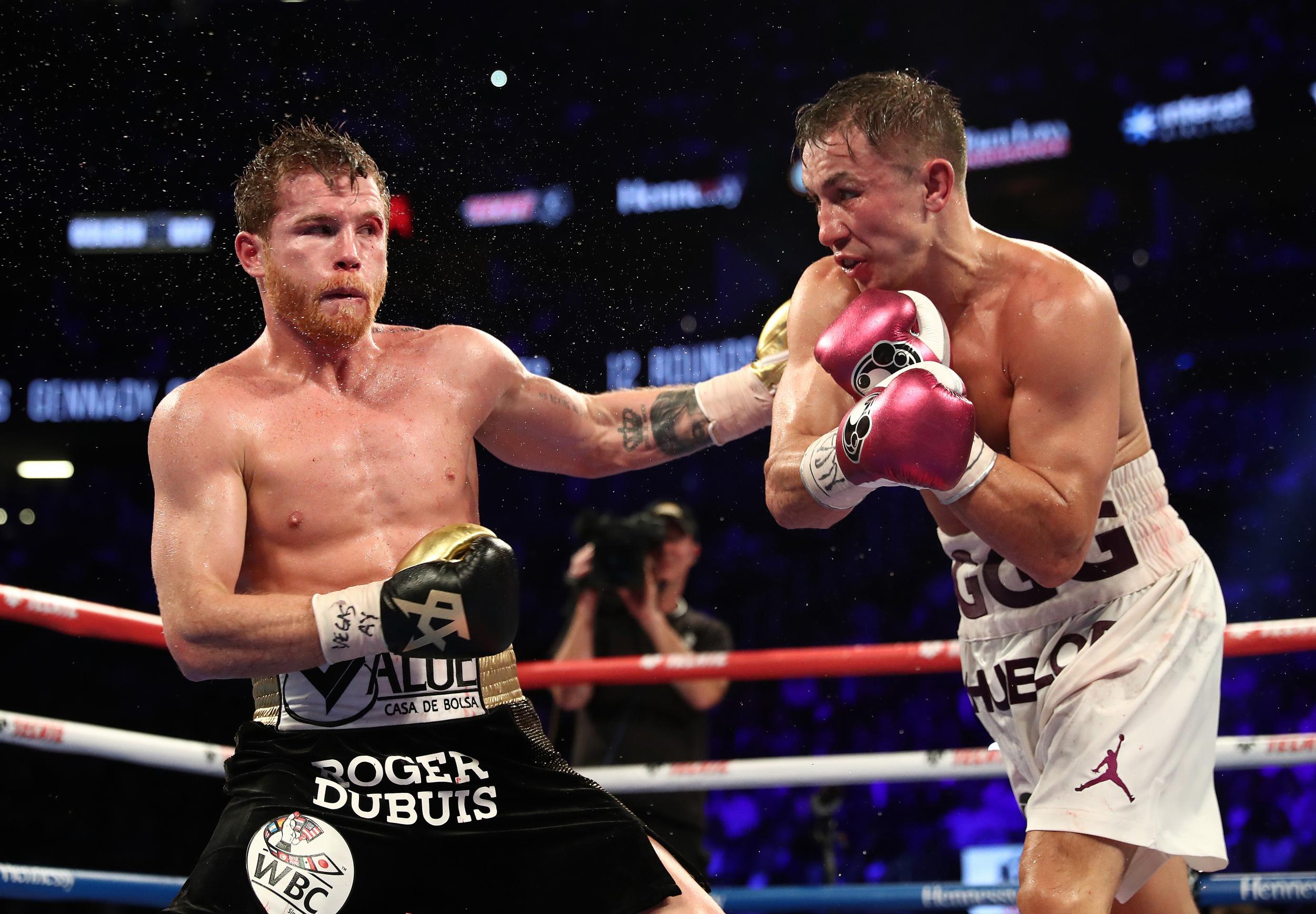 The fight is now unlikely to happen, because of both Saunders' actions and the global coronavirus pandemic, which will likely see Canelo wait for the Golovkin trilogy. This should not cause a pang of disappointment. But it does. Those who maintain that we must stop separating artists from their art will see such an outcome as eminently fair, yet British boxing is all the poorer because of it. Saunders has not only yet himself down, but also those who – in spite of everything – hoped that he would turn a corner.
Unfortunately, this is not a novel situation. Those who watch sport are forever forced into moral compromises. That is why boxing fans spent Mike Tyson's years at Plainview speculating on whom he might fight next. That is why Floyd Mayweather is the most lucrative pay-per-view star of all time, despite his history of domestic abuse. And that is why Tyson Fury's recent success has seen him held up as the ultimate redemption story, despite an ugly past expressing sentiments alarmingly similar to Saunders. Such is professional sport, where controversy is as precious a commodity as hard work and raw ability, whether we like it or not.
Ernest Hemingway's third wife, the writer Martha Gellhorn, once remarked that "a man must be a very great genius to make up for being such a loathsome human being". The question is now whether the talent that has seen Saunders fleetingly feature in the backpages is significant enough to outweigh the acts of stupidity that have seen him regularly appear in the front. Sadly, the wealth of evidence suggests not.
Source: Read Full Article