Kenny Ortega on Making Musical Magic With Julie and the Phantoms: "I Couldn't Be More Proud"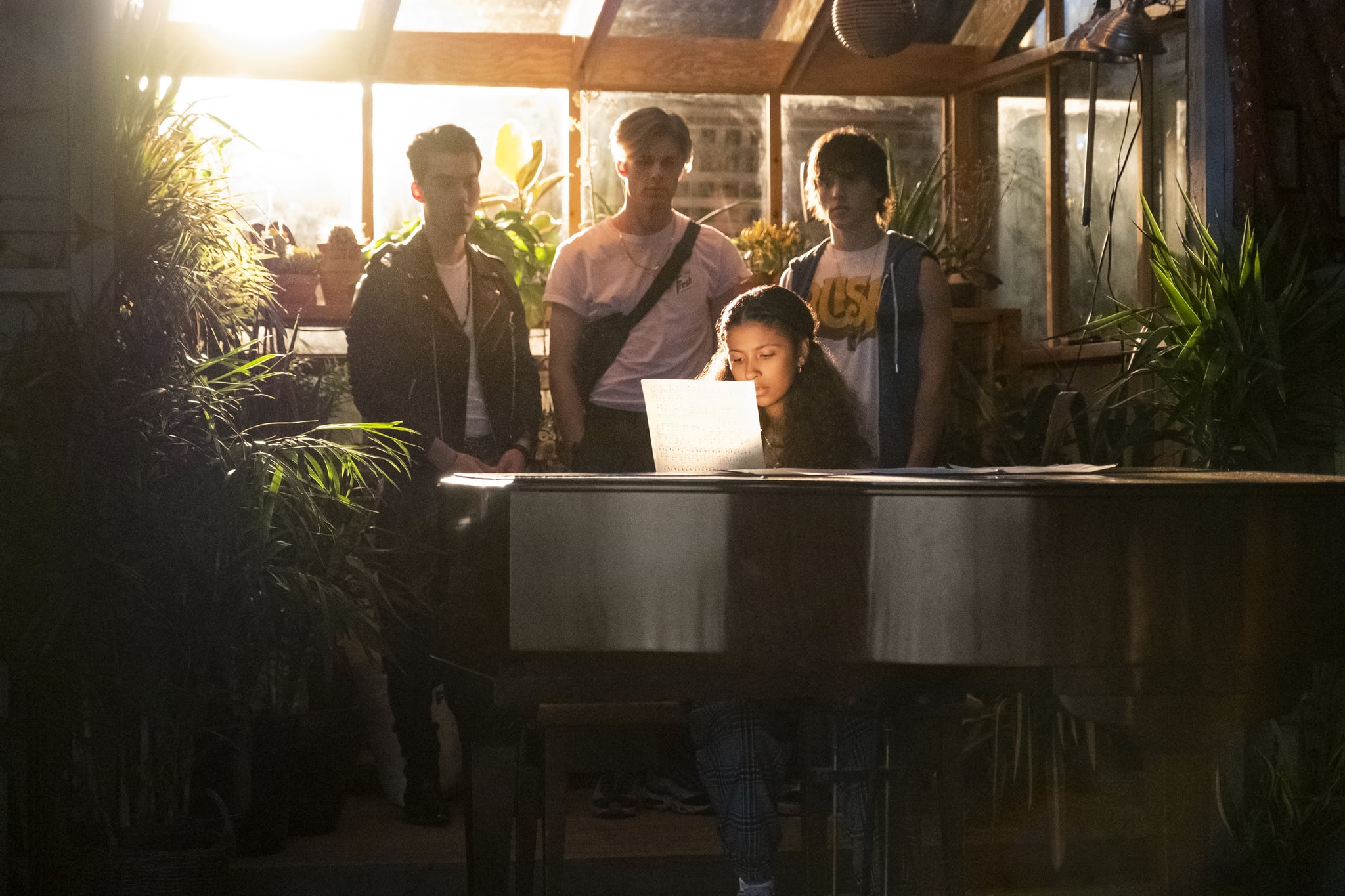 We're calling it now: Julie and the Phantoms is about to become the next big musical phenomenon. After directing iconic Disney Channel franchises, like High School Musical and Descendants, Kenny Ortega is making musical magic yet again with his latest Netflix project. The series, which is based on the Brazilian series of the same name, follows a young girl named Julie (Madison Reyes) with a passion for singing who ends up befriending a musical group of ghosts (Charlie Gillespie, Owen Joyner, and Jeremy Shada). What results is a crazy journey, filled with heartwarming storylines and flashy performances.
While the new series stays true to the original in "spirit and in basic concept," Ortega notes he was given a lot of freedom to make it his own. "The producers of the original Julie e os Fantasmas said, 'Take liberty and have your experience with this title,'" he told POPSUGAR. "So, we were given a no boundaries kind of opportunity to come into this and to play with the mythology and to deepen the stories. It was a sitcom over 10 years old. We wanted to brighten it, freshen it, and place it in the City of Angels and to play with the mystic specialness of Los Angeles."
"I love just the basis of it," Ortega adds. "Come on, a little girl, awaking the three ghosts exploding into her life and sharing this love of music and starting a band. There was a little Hannah Montana there. It ignited my spirit because it had all of those elements that excite me about wanting to do something, and heart, and magic, and surprise, and action, and adventure."
In additional to the fantastical storyline, the talented cast is magical in their own right. The moment the show's lead Madison Reyes sings in the first episode, we were completely entranced. Interestingly enough, Ortega had the exact same reaction when he watched her audition tape. After doing casting calls in Canada, Los Angeles, and New York, Ortega still didn't feel like they had found their Julie. "First of all, I wanted to Latina leading lady," he said. "I wanted a girl that was authentic and relatable to all young girls. I wanted her to have a voice, and an intelligence, and a spirit." So, he worked with his casting company and sent out a letter to performing arts schools across the country, and then they struck gold.
After hearing about the show's casting call from her teacher, Reyes went home, took out her electric piano, and recorded an audition tape. However, having no prior experience on camera, her audition was a little less traditional. "She learned all the lines, everybody's," Ortega said. "Everybody that was in her scene, she learned all their lines, not just hers. She didn't recite them, but she stood there as if she was hearing them. I'm watching a girl talking to ghosts in front of her, and she's having a relationship and a rapport with air." And when she started singing, Ortega was even more confident that they had found their girl. "She's 14 years old [and] she starts singing a ballad from the Broadway musical, Waitress. And the goosebumps went up my entire body. And I was like, 'This is the girl to beat.'"
Just like any Ortega project, Julie and the Phantoms includes incredible choreographed numbers and catchy tunes, but it also has a lot of heart. "Julie and the Phantoms is layered in beautiful theming and rich in humor and heart and musicality," he said. "I couldn't be more proud to be associated with it and more grateful for the partnerships that I have. So many partners have come back, my production designer, Mark Hofeling, costume designer, my editor, Don Brochu, Paul Becker, my choreographer, this team that I've established over a number of years. So I've got the strength of a team that knows me, that I share a language with, and all of these new people, including Netflix. It's been a treasurer. We open for the world [on Sept. 10]. I've never done that before."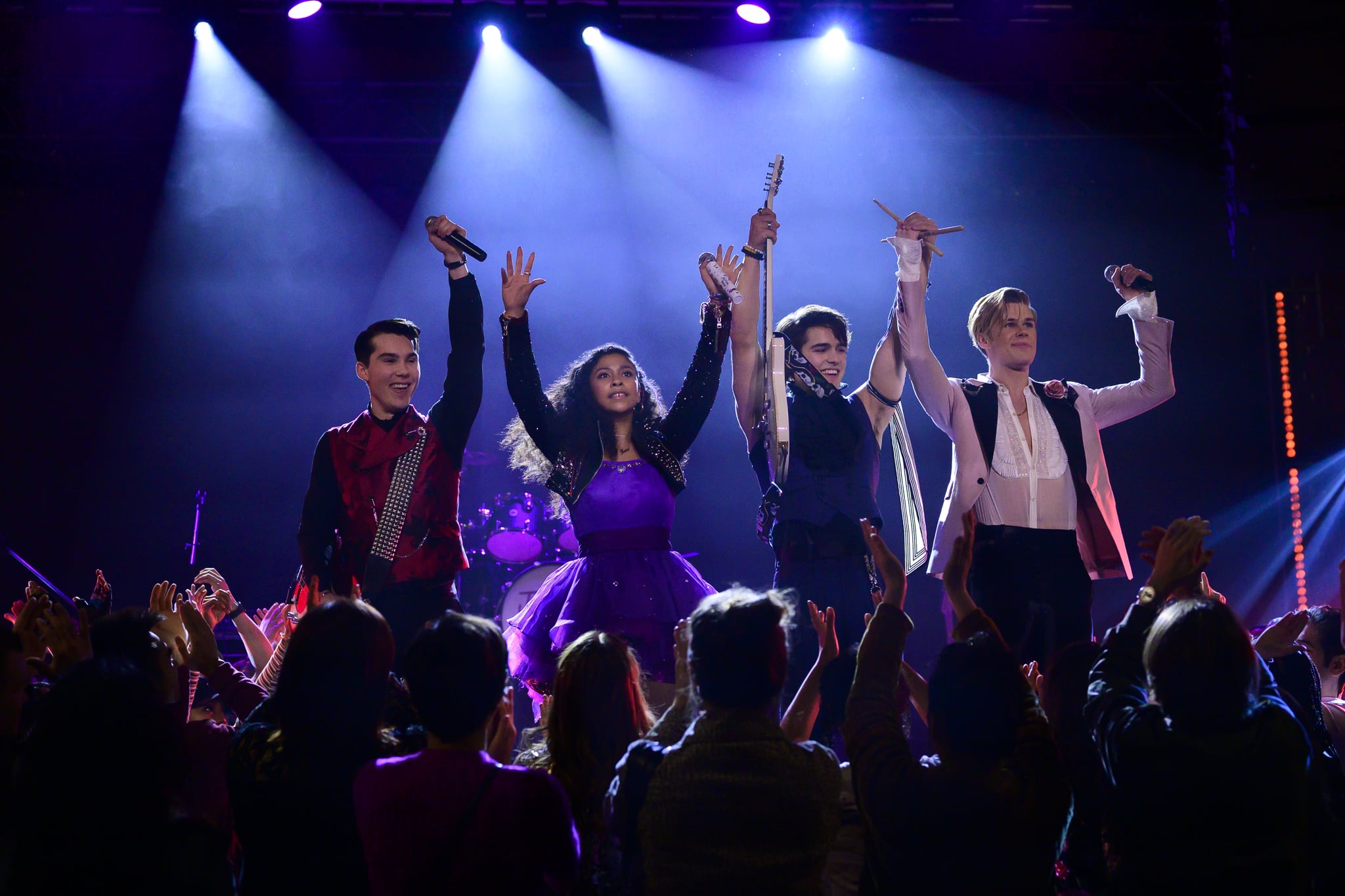 While the series marks the first of many new projects Ortega has in the works with Netflix, he still remembers his work with Disney Channel very fondly and is grateful to have made such a big impact on audiences. "It's my greatest reward in my life," he said. "It really is. Nothing matters to me more. To have young people and parents that I had met in person or that I've met through social media to say just that, that you were a big part of my childhood. I've had people say to me, I would have never pursued the dreams that I pursued, had it not been for this project that you did or that project that you did. Madison said that she would have never even have thought about wanting to be an actress and music star until High School Musical awakened that in her spirit. That is what I live for. I hope [that] will be my legacy."
As Ortega moves into this next chapter of his career, he hopes to inspire the next generation of fans in the same way. "In the Disney years there was this magic and I believe we have it [with Julie and the Phantoms]. Everyone has just been so full of praise and support. I hope that impacts and means something, because I think that these kids are worthy of that attention and opportunity."
Source: Read Full Article