Meghan Markle 'Won't Be Missed' at Unveiling of Princess Diana Statue, but May Join Royals in U.K. for Next Event
After months of speculation, we now know that Meghan, Duchess of Sussex will not be by Prince Harry's side for the unveiling of Princess Diana's statue at Kensington Palace. But is another royal also skipping the ceremony? And when is the next time the public can expect to see the Duke of Sussex's wife at an event with the royal family? Read on to find out.
Meghan may not be the only royal skipping the unveiling of Princess Diana's Statue
It's been reported that after welcoming their second child, Lilibet Diana Mountbatten-Windsor, on June 4, Meghan will not be flying to the U.K. for the statue unveiling. At one time, it was unknown if even Prince Harry would be attending the ceremony to honor his late mother which will take place on July 1. A recent schedule release though noted that the Duke of Sussex and his brother, Prince William, would both be present and speaking at the event. However, William may be solo as well.
The New Zealand Herald noted that royal expert Camilla Tominey claimed that William's wife Catherine, Duchess of Cambridge is likely to stay at home too.
"We've never really been told that family is going to be included in this thing, we know this is the reunion for the brothers on what would have been Diana's 60th birthday," Tominey said. "Never any suggestions that the Cambridges would attend along with Prince William and equally, that Meghan and the children would attend with Harry."
Who said Meghan 'will not be missed' at the ceremony
Upon learning that Meghan wouldn't be traveling to the U.K. with Harry, royal commentator Andrew Pierce voiced his opinion that the Duchess of Sussex "would not be missed."
Pierce tweeted: "There will be a no show from Meghan Markle at the unveiling of the statue of Princess Diana next month. She won't be missed."
Tominey though stated that this was never really about Meghan, it was always about Harry and William coming together after everything that's happened over the last several months. "All eyes will be on the brothers of course, because everyone's hoping there may be some kind of reconciliation at what is going to be a hugely poignant and significant moment for them, remembering their late mother," Tominey said.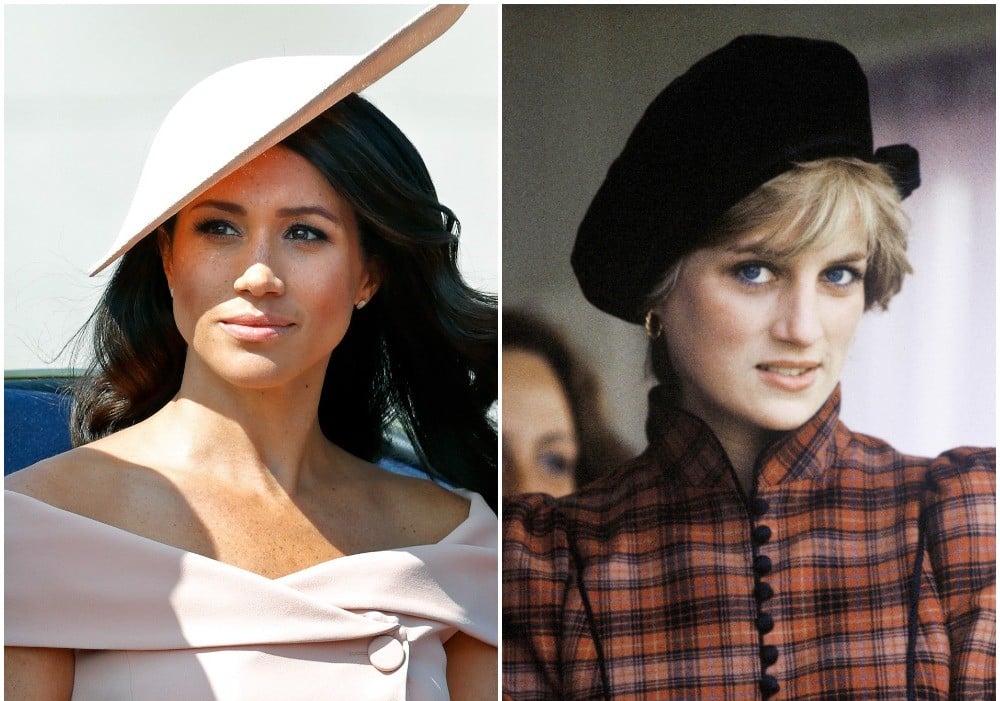 The Duchess of Sussex is expected to be in the U.K. for another upcoming royal event
In case you're wondering when the next time Meghan could step foot on U.K. soil, it's believed that the duchess will be back in London in 2022 for Queen Elizabeth II's Platinum Jubilee. This comes from journalist Omid Scobie, who is so close to the Sussexes that some have dubbed him their unofficial spokesperson.
"I would imagine that next year during the queen's Jubilee, we will see both Harry and Megan supporting the queen," Scobie said (per The Express). When asked about his remarks, palace sources would only say that "arrangements will be discussed and announced in due course."
The last time Meghan was in the country was on March 31, 2020.
Source: Read Full Article