Mike Tyson vs Roy Jones Jr rules: Fight will have 'no official winner' as bizarre regulations set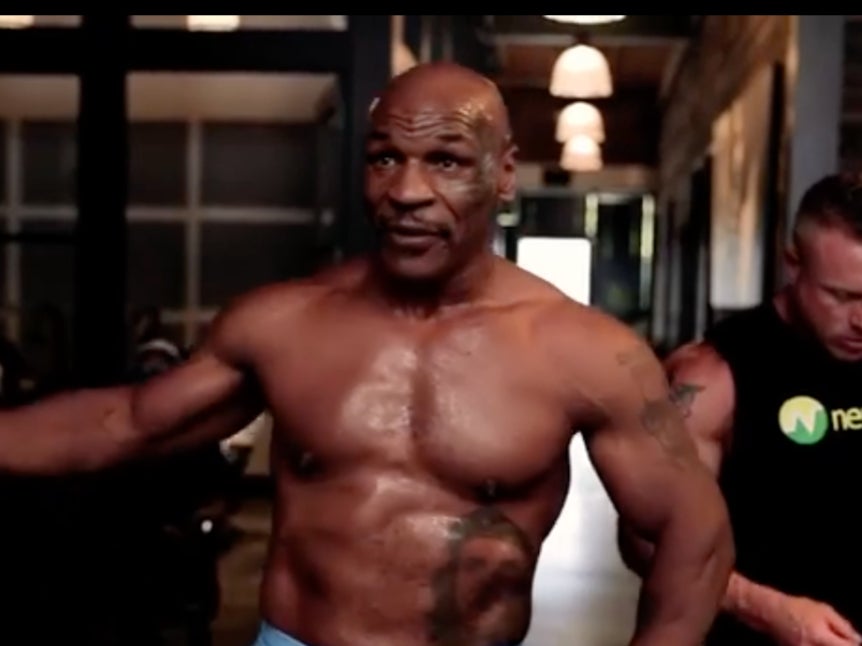 Tyson has worked himself into shape for his return
"I want the public to know what this is because I don't want people to be disappointed," Foster told MMA Fighting. "As long as they know this is an exhibition, I'm fine for everybody to earn.
"There's no official judges. That's a very entertainment centered thing. It's about entertainment. It's not about competition.
READ MORE: Mike Tyson and Roy Jones Jr promise a 'real fight' not exhibition when they return to boxing ring
"The unofficial scores are for entertainment only and that's done by the WBC remotely. Not by the commission cause the commission didn't credential those judges because of COVID. It's for entertainment purposes only. There's no official winner at the end of this."
Both fighters will be awarded a belt by the WBC after the contest, signalling parity after the exhibition.
And while there will be no official judges, UFC superstar Israel Adesanya will serve as an analyst on the broadcast, alongside commentators Sugar Ray Leonard and Al Bernstein.
Adesanya does not believe Foster and anticipates violence between the two former champions.
"We're not going to see an exhibition, this will be a fight between two war dogs gunning for each other," Adesanya said.
https://www.instagram.com/p/CH04X35huGL
"I know fighting, I know boxing, and I've studied Tyson and Roy Jones. I know their strengths. I used to watch their highlights before my kickboxing fights just to fire myself up because I was such a fan.
"I can't wait to be on this call with Sugar Ray Leonard and shoot the shit about fighting and share some of my insights, as well."
Key Rules
Eight rounds at two minutes each
No head gear required
Both fighters will wear 12 ounce gloves – professional boxing usually sees 10 ounce gloves worn by the fighters
Both fighters used VADA (Voluntary Anti-Doping Agency) ahead of the fight
Both fighters were required to pass a thorough medical check to be cleared for the bout
Main Card
Heavyweight: Mike Tyson vs. Roy Jones Jr. (eight rounds, exhibition)
Cruiserweight: Jake Paul vs. Nate Robinson (six rounds)
Light Heavyweight: Badou Jack vs. Blake McKernan (eight rounds)
Cruiserweight: Viddal Riley vs. Rashad Coulter (six rounds)
Preliminaries
Lightweight: Jamaine Ortiz vs. Nahir Albright (eight rounds)
Featherweight: Irvin Gonzalez vs. Edward Vasquez (eight rounds)
Heavyweight: Juiseppe Cusumano vs. Nick Jones (eight rounds)
Source: Read Full Article