Olivia Rodrigo Has the Perfect 'Sour' Song for 1 'Twilight' Character and the Official 'Twilight' Account Responded
Olivia Rodrigo's debut album, Sour, has been dominating the conversation on social media ever since it dropped on May 21. And it's all anyone can listen to as well. The songs are at the top of the charts, too, so there's definitely truth there. And with that, she did a Q&A on her own Twitter and revealed one Twilight tie-in after a fan asked. Considering Rodrigo is definitely a fan of the franchise, it all makes sense. 
Olivia Rodrigo did a Q&A on Twitter with fans and revealed which 'Sour' song is perfect for a 'Twilight' character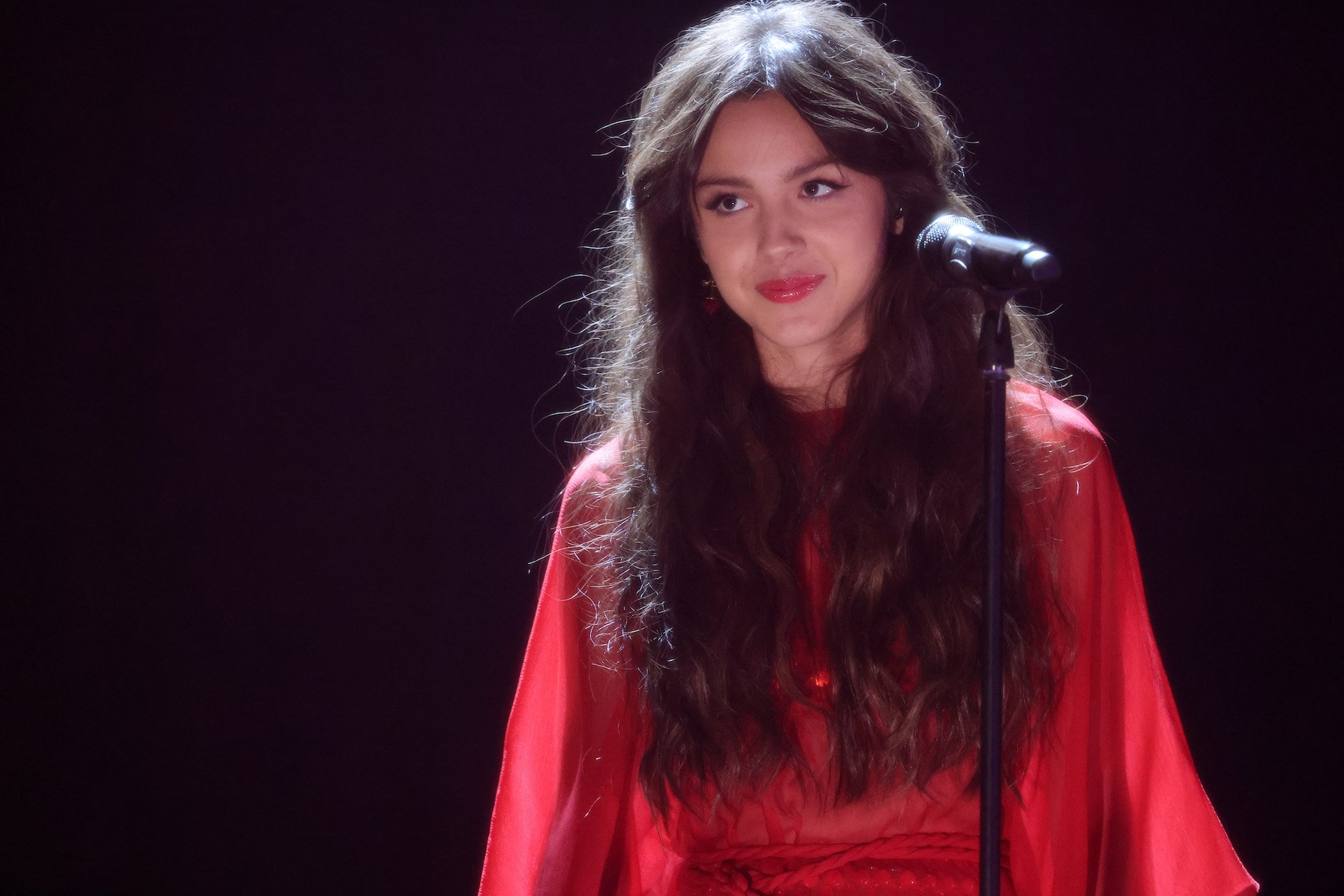 As stated above, Rodrigo's Sour debuted with a lot of hype. And Forbes reported on May 25 that the success of her first three singles definitely translated over into the success of her whole album. They reported that every single one of the songs from Sour tracked on Spotify's "Top 50" USA Chart.
And what's even bigger is that Billboard is already projecting Rodrigo to "sweep" the Grammys next year with Sour based on reviews of the album and how good her singles already performed.
With that early — and most likely lasting — success Rodrigo did a Q&A on May 26 on Twitter, and one fan asked a Twilight-related question. 
"what do you think will be edward and bella's favorite songs from the album???" they wrote.
Rodrigo responded, "idk but Jacobs is def traitor."
"Traitor" is one of the more somber songs from Sour, which is essentially a breakup album. The song is all about someone who broke the singer's heart. They didn't necessarily cheat on her, however, they basically left no time to mourn their relationship before "running" off to someone new. This is also insinuated in "Good 4 U," making it seem like the same ex is the subject of each. 
The official 'Twilight' account got in on it and gave its opinion
Those are some fighting words! And definitely makes Rodrigo Team Edward, which is not uncommon since Edward Cullen is the popular choice, considering how the Twilight series ended. 
Jacob Black did end up imprinting on Bella's daughter days after being in love with her, which makes him a is very "Traitor"-like individual. Sure, he couldn't help it, no matter how gross you might find the "imprinting" aspect of their story. But he still fits the song. 
What makes this whole tweet better is that the official Twilight Twitter account replied with a response.
"bella's is enough for you," they wrote.
"Enough For You" is more about how the singer tried to be everything for the person they were dating. From wearing makeup the other person would like to getting them coffee, they basically devoted themselves to this person they were dating just to get their heart stomped on in the end. Sound familiar? The Twilight account put Edward Cullen on blast, and they're not wrong.
Honestly? If you listen to a few of the other songs, you could probably pick up on other themes that could fit into the Twilight narrative if you really thought about it. New Moon Bella never really got over Edward, but if she did, this could be the perfect breakup album.
Olivia Rodrigo actually wrote a song that's inspired by 'Twilight'
Regardless, a song like "Favorite Crime" fits Bella perfectly in that second book and movie. 
"Favorite Crime" is all about giving your all to someone, maybe even doing things that, morally, you wouldn't have done otherwise. And being OK with it because you were so in love, "just so I could call you minе." And you feel like you'd do it all again too. Bella Swan, baby, you're a victim. 
Anyway, Bella and Edward do end up having a happy ending, but these songs are great to kind of transport yourself into if you really want to.
And even though it's not on Sour, Rodrigo wrote a song inspired by Twilight in the past. It's untitled, although on Genius it's subtitled the "Twilight song." TeenVogue reported on it, which Rodrigo posted back in August 2020 on her Instagram in a now-deleted video. 
"Not me having [writer's] block and writing a pop song about Bella Swan moving to forks and meeting Edward Cullen in a science lab," she reportedly captioned the video.
The lyrics on Genius quite literally depict that; it's about new places Bella has to "try to fit in" as she moves to Forks, WA. How she sees Edward "across the room" and she "swear[s] there's something about you." It's very innocent, with Bella thinking, "So do you wanna hang out or not?" 
With that and Rodrigo wearing Twilight: Eclipse merch to work, there's no denying she's a fan. It's only a matter of time before her fans find out if the Twilight song ends up on a future album or not. 
Source: Read Full Article