Prince: Why He Refused to Perform on 'We Are the World'
"We Are the World" was a famous charity record designed to raise money for the people affected by a famine in Ethiopia. The song features vocals from some of the biggest celebrities of the 1980s. Michael Jackson, Lionel Richie, Cyndi Lauper, and Bruce Springsteen each sing on the track. Prince, however, is nowhere to be found.
Why didn't Prince perform on the track? Was he unconcerned with the plight of the people of Ethiopia? He had a few reasons for refusing to record the song.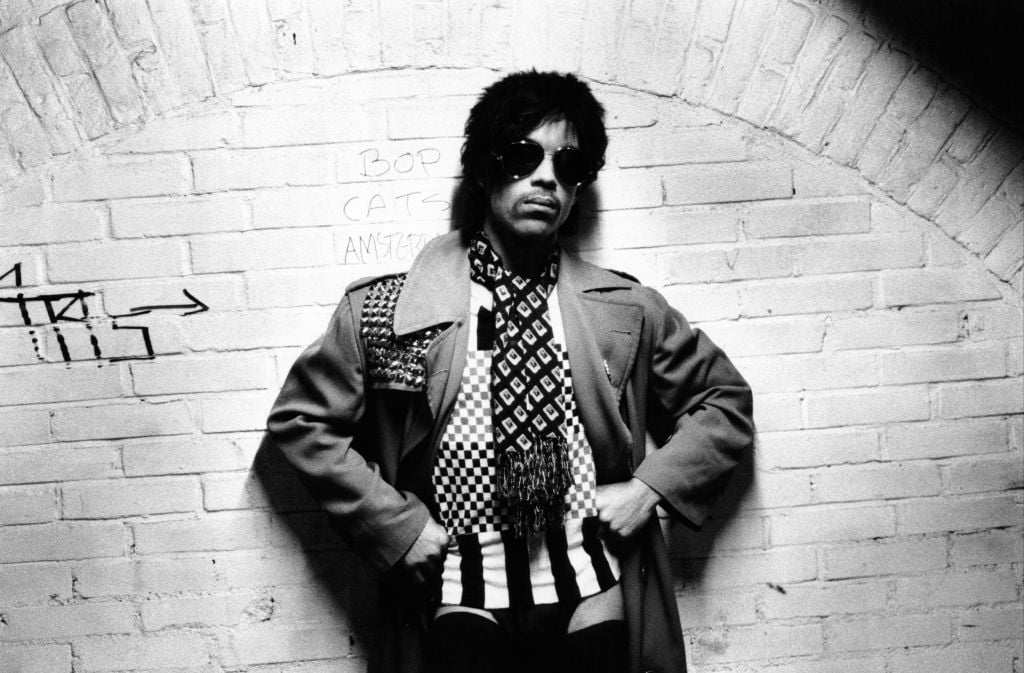 Lionel Richie remembers trying to get Prince to record part of the song
Prince's refusal to be involved with "We Are the World" was seen as arrogant. His reasoning for turning down the opportunity to sing on"We Are the World" wasn't because of selfishness. He just didn't like the song.
Prince's protégée Wendy Melvoin revealed in the book Let's Go Crazy that Prince hated the song. She recalled that Prince said singing the song would make him look less "bad*ss" and "cool." At the same time, Melvoin confirmed Richie's anecdote. She said Prince didn't want to sing surrounded by "all those muthaf*ckas" when he sang.
Celebrities try and fail to reach a compromise
Richie recalled how he tried to get Prince to work on the song and what Prince asked of him. "I mean, I sat on the phone with him for the longest time. I said, '…we're all down [here] waiting on you.' He says, 'Can I do it in a separate room?'" Prince said he would call Richie back but, unsurprisingly, this attempt at a compromised failed.
Richie said this sort of behavior was normal for Prince. "I would love to tell you that that's different from anything else he's ever done. That's just [him]. Of course he's not going to be at a group of singers at the time when we want him to show up."
However, Prince was willing to play guitar on the track. Quincy Jones, the producer of the song, was angered by this offer. He said he didn't "need him to f*cking play guitar!"
A fateful night of partying
Prince's manager Bob Cavallo said he should say he was sick to get out of recording the song. "We Are the World" was recorded in the hours following the American Music Awards in 1984. Cavallo said Prince should not go out and party after the American Music Awards because doing so would make him look selfish.
The singer didn't follow Cavallo's advice. He went to party in a Hollywood club. This decision hurt his public image.
Originally, the line "But if you just believe, there's no way we can fall" was intended for Prince. However, since he wouldn't play ball, a replacement had to be found. Huey Lewis & the News filled in for him. That's very interesting, as Huey Lewis & the News made music very different from Prince's. Ultimately, the song would earn over $60 million, so it was a positive force in the world regardless of who did or didn't sing on the record.
Also see: Lionel Richie Might Remake 'We Are the World' to Help Fight Coronavirus
Source: Read Full Article