Secrets About All the Jennifer Lawrence Movies You Forgot About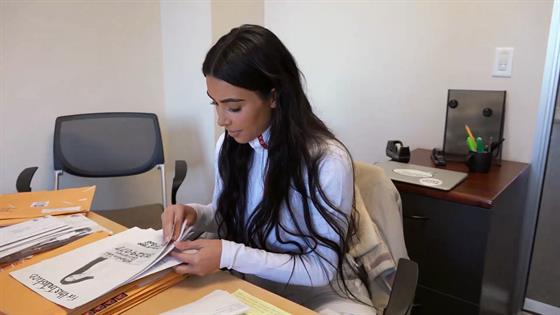 No wonder Jennifer Lawrence has been trying to take it easy in between movies over the last few years—when she was first starting out, she was working, like, crazy hours.
Her always-amusing tales of what it was like as a teen actress making the big move from her native Kentucky to New York and then Los Angeles aside, Lawrence seemed to spring fully formed into the Oscar-nominated star of an acclaimed indie movie, a member of a blockbuster superhero franchise ensemble and then the star of her own YA franchise. Three years after attending her first Academy Awards, she won Best Actress.
And here we are.
But Lawrence's resume isn't all franchises and Oscar bait. With the arrival Friday on Netflix of the 2012 thriller House at the End of the Street—which maybe got a little lost in the shuffle coming out the same year as The Hunger Games and Silver Linings Playbook—we were reminded that there were a bunch of films the superstar-to-be had elevated with her participation over the years.
Or not, but she always tried her best.
So without further adieu, take a walk down a lane of memories you probably never had in the first place: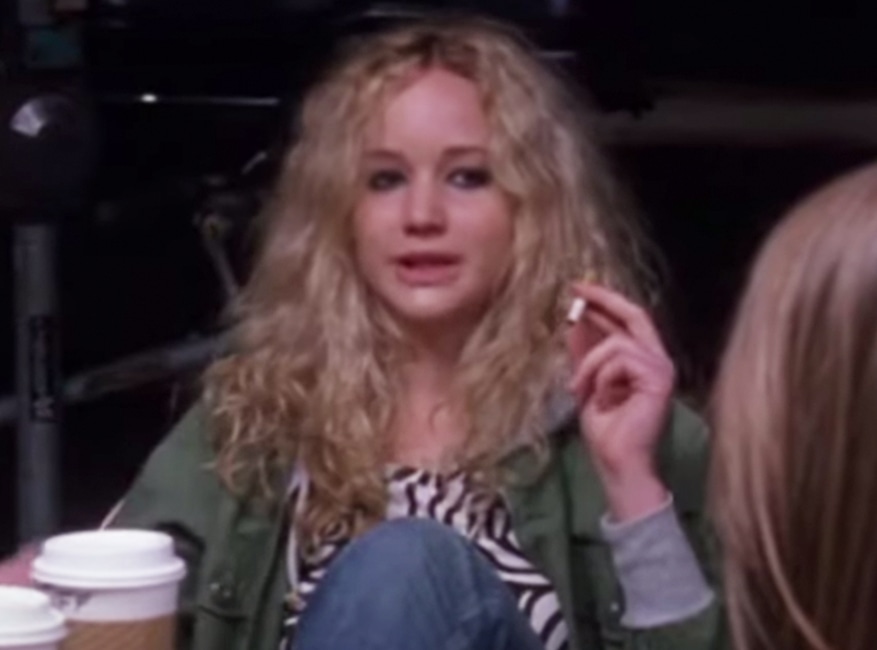 Lookout Films
Garden Party
Lawrence officially made her feature film debut in this independent drama about disaffected teens with issues, which is now best known expressly for that reason.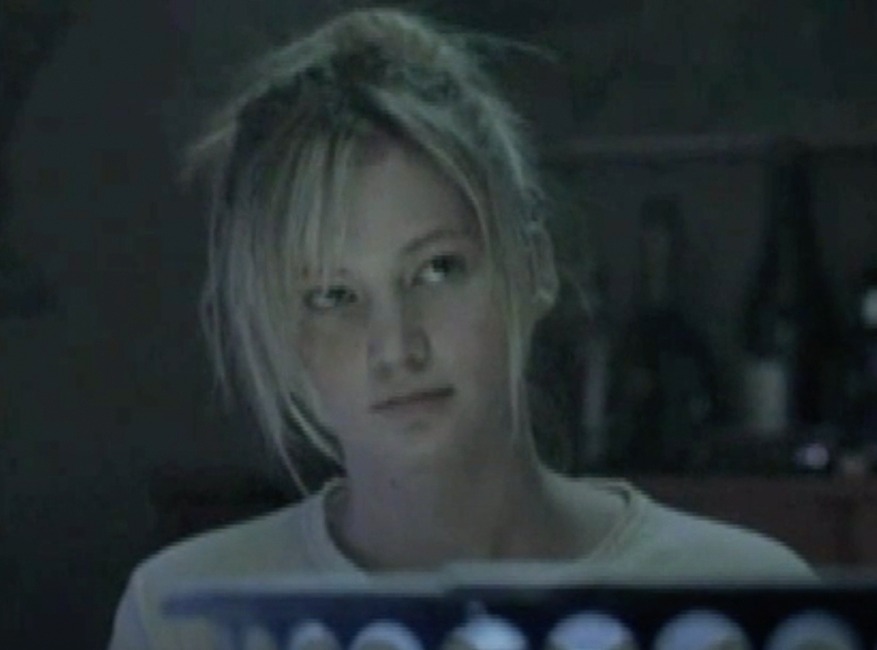 The Poker House
The Poker House
She quickly followed that up with this 2008 drama, directed by Lori Petty and based on Petty's own experiences growing up in small-town Iowa. Selma Blair, Chloë Grace Moretz and David Alan Grier, who co-wrote the script with Petty, are among the other familiar faces.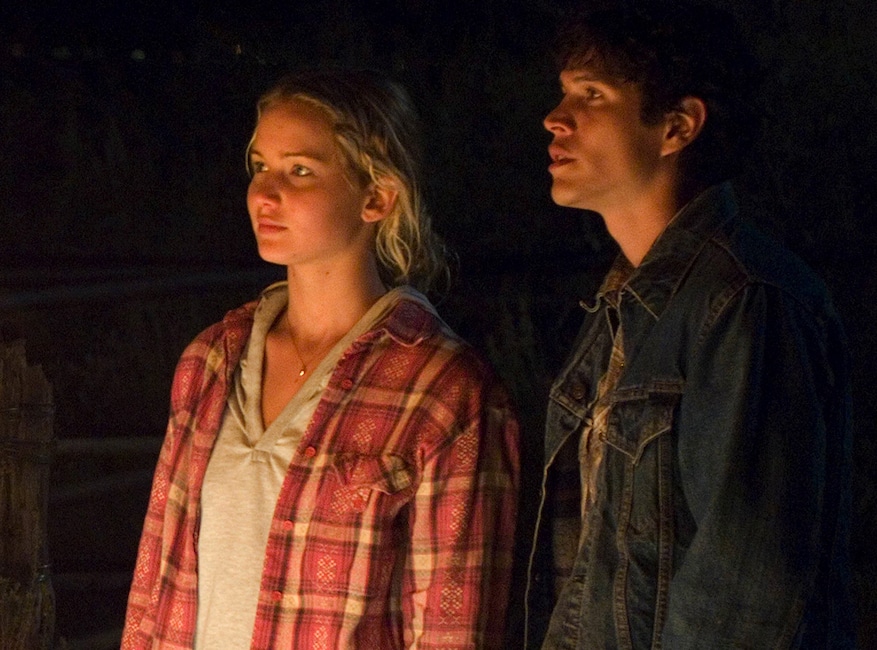 Costa/Kobal/Shutterstock
The Burning Plain
In 2009 she showed up in this intense drama, which jumps around in time as a woman reflects on her troubled upbringing, playing the younger version of Charlize Theron's character.
"I didn't really have time to feel intimidated," a teenage Lawrence said, shrugging politely at a question posed by MTV News at the film's premiere. "You know, I just had to do what I had to do. Plus, I mean, Charlize is so awesome and everybody was so nice, it's impossible to feel intimidated in any way. It's the job."
The film was shot in New Mexico in 2007.
Article continues below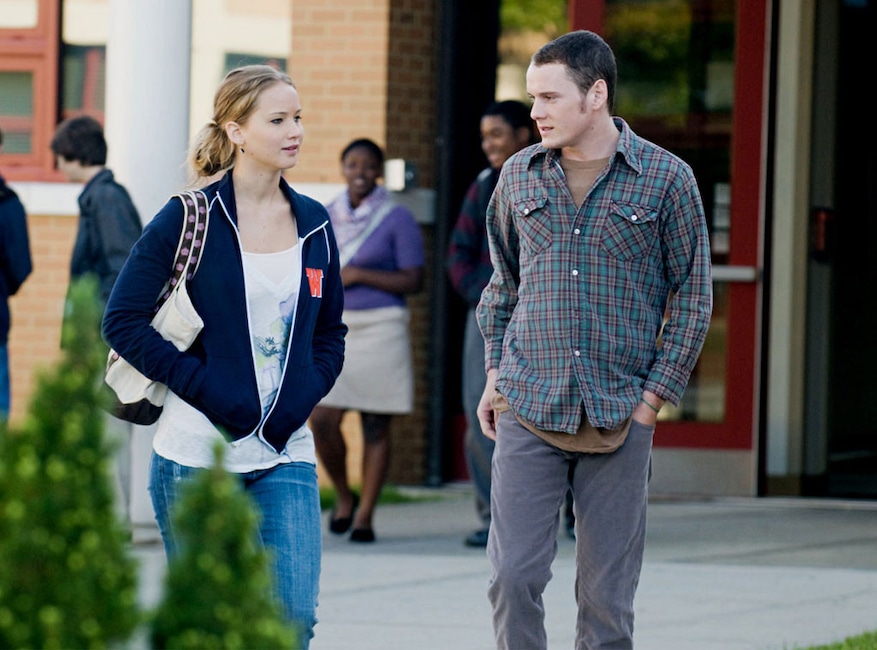 Summit Entertainment
The Beaver
Though known primarily as the oddly premised film Jodie Foster directed her pal Mel Gibson in as he continued his long road back from purgatory, playing a depressed CEO who starts communicating via a beaver hand puppet, Lawrence was there too. She plays Norah, a grieving classmate of Gibson and Foster's son, Porter, played by Anton Yelchin.
Though The Beaver wasn't released until 2011, the dark dramedy was shot in 2009, before Lawrence—who till then was still known, if at all, primarily as the eldest daughter on The Bill Engvall Show—burst out of the next-big-thing pack with a 2011 Oscar nomination for the 2010 indie drama Winter's Bone. The Beaver came out a few weeks after Lawrence made her Oscars debut in her unforgettable red Calvin Klein dress.
She was asked about it at the Burning Plain premiere back in 2009, where she told MTV News, "I still can't believe they hired me!…It's one of the best scripts I ever read." And then she made what at least appears to be her first on-the-record reference to farts.
Informed that Gibson was king of the pranks on movie sets, Lawrence said she'd heard as much and zinged back, "no, I'm gonna show up with a fart machine [and be] like, 'Ha! Two can play this game!'"
Meanwhile, in a 2011 interview promoting the film, Lawrence said that Gibson "carries the movie in an amazing way. He's incredible at what he does. I remember at the table read looking at him thinking, This guy needs an Oscar, for the table read."
About Foster, Lawrence said, "I don't think I've ever met a person that I respect more in my entire life. She's one of the smartest people I've ever met. She's an amazing director—I mean, technically, genius. And she knows how to talk to actors, which is so important…And it's like somebody forgot to tell her that she's famous, she's just so normal."
Foster, meanwhile, was pretty complimentary of Lawrence, who between filming and their movie's release had become a star.
"She has something that's really special, and I don't know if she has any control over it or if she's even aware of it, really," Foster told AMC, "but she has this pain that exists in her face. It's as if she has lived through world wars. And nothing could be further from who Jennifer is! She is a fun-loving Kentucky girl. She is a lot of fun to be around. She is anything but that, yet she has a weariness that can come out of her. And that's an amazing quality that just brings so much to dramas."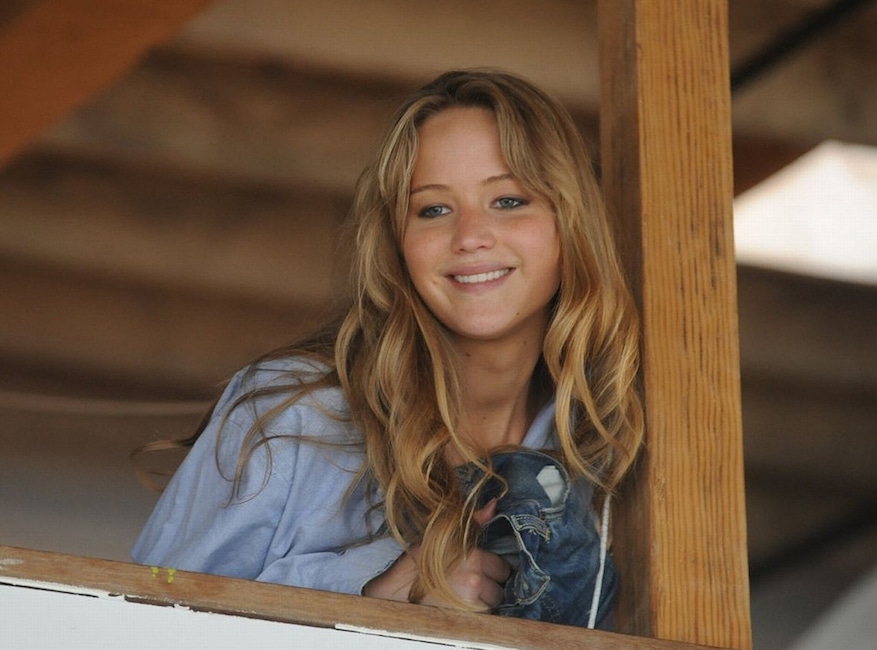 Crispy Films
Like Crazy
Lawrence reunited with Anton Yelchin in Like Crazy, which they also shot before The Beaver came out. Though Felicity Jones is Yelchin's leading lady in the romance, about a British exchange student who falls in love with an American but is denied re-entry to the U.S. to be with him because she overstayed her visa the first time, Lawrence holds her own as the girl Yelchin tries to commit to while his heart is across the Atlanta.
You could certainly count Yelchin among J.Law's growing list of admirers.
"We finished The Beaver in the winter of 2009 and this was in the summer of 2010," he told Parade in October 2011, when Like Crazy (which won the Grand Jury Prize at Sundance that year) came out. "We got to be friends on Beaver. Even though she doesn't have much screen time in [Like Crazy], the opportunity to improv is amazing. She was interesting. I think she is amazing. I think she's amazing in the movie. I think she's always amazing. I love the character she creates. She's not weak or foolish. She's just very soft and willing to do anything for this guy. She breaks my heart."
When Yelchin died in a freak accident in 2016, Lawrence was among the mourners at a celebration of life service held for him at Hollywood Forever Cemetery.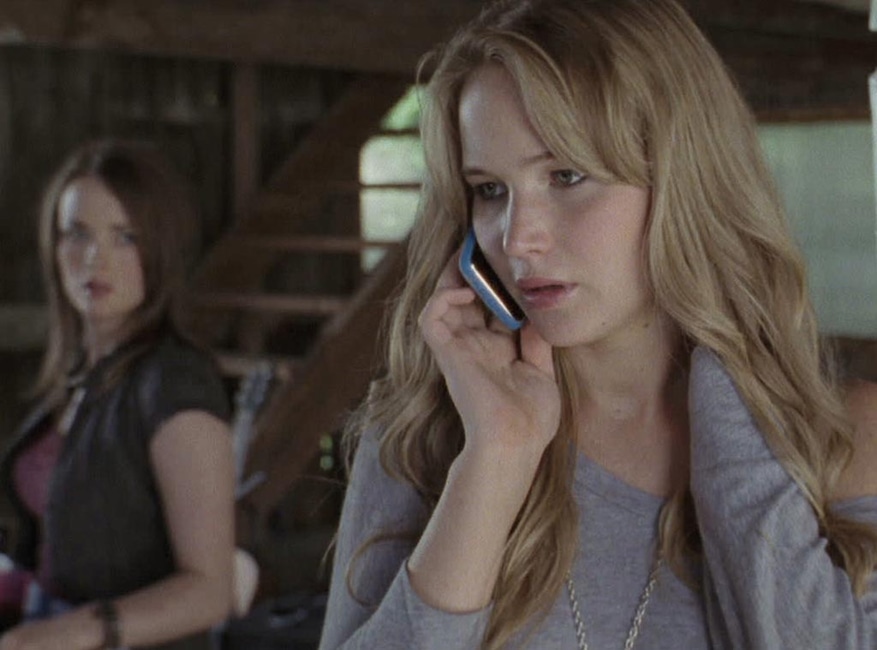 Moviestore/Shutterstock
House at the End of the Street
Sandwiched between The Hunger Games, which came out in March 2012, and Silver Linings Playbook, a November release, was this little sleeper hit, which hit theaters in September.
Sure enough, Lawrence had shot it in August and September of 2010, a few months after Winter's Bone came out but before J.Law-mania had begun.
House at the End of the Street, about a mother and daughter who move down the street from a house where Very Bad Things happened, was mostly panned but opened at No. 1—and, as would be the case with splashier productions down the road that may not have come out as well as they hoped, Lawrence's performance was singled out as a highlight.
Article continues below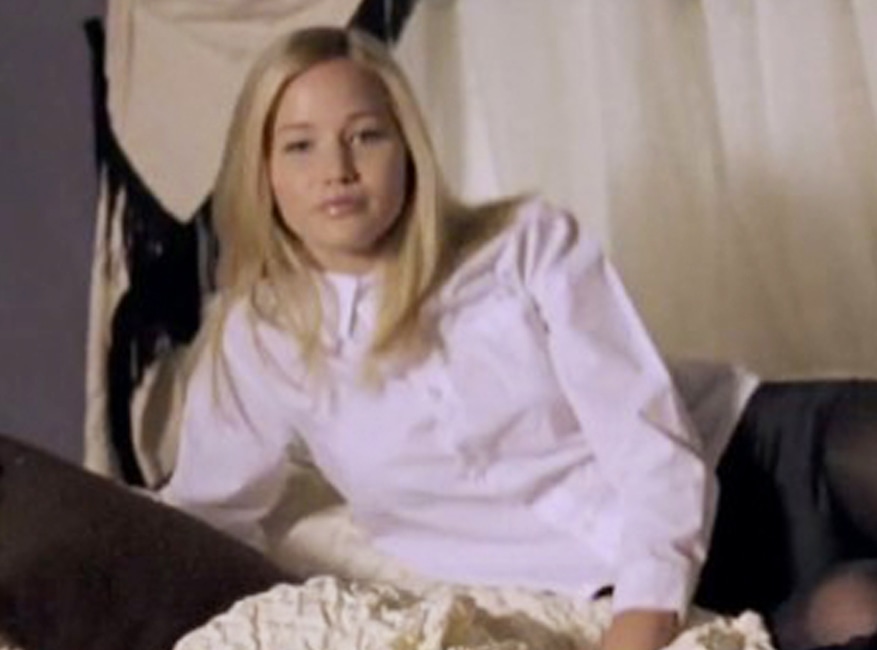 RIVR Media
The Devil You Know
Thanks to the newly minted Oscar winner who played Rosamund Pike's character as a kid in the film—which was shot in 2005—the mystery thriller was finally released on VOD in July 2013.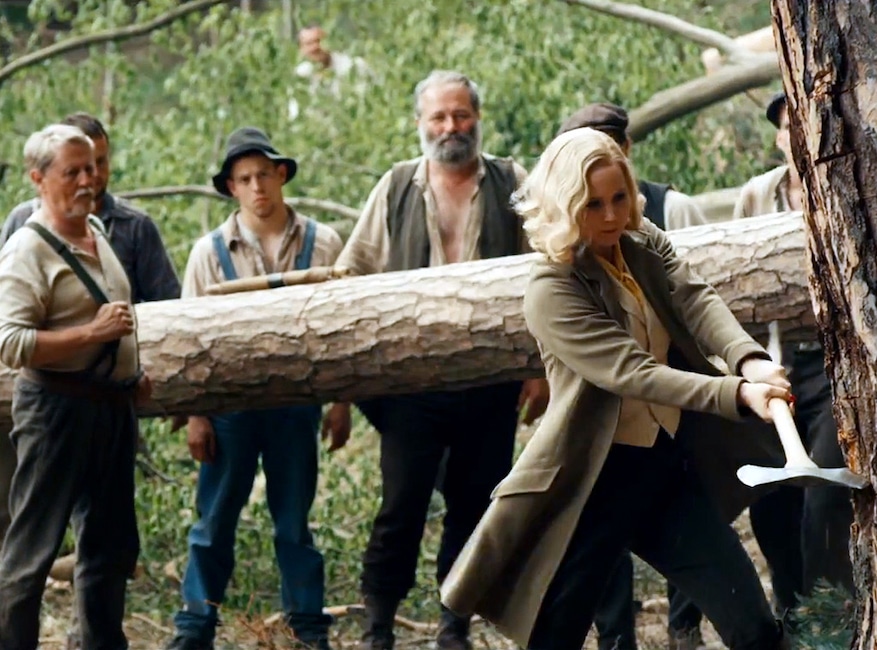 YouTube
Serena
The romantic drama, directed by Susanne Bier and starring Lawrence as an independent-minded woman in Depression-era North Carolina who plays too big a role in her husband's timber business for some locals' tastes, is based on a 2008 novel by Ron Rash and was at one point going to star Angelina Jolie with future J.Law boyfriend Darren Aronofsky in the director's chair.
It featured a very hyped reunion between Lawrence and her Silver Linings Playbook costar Bradley Cooper, but it was actually filmed in early 2012 in the Czech Republic, after they shot Silver Linings but months before the David O. Russell movie, for which Lawrence won an Oscar, came out. Then American Hustle hit theaters in December 2013.
Serena, despite having a tidy two-month shoot with no reported issues, didn't come out until 2014—and only in Britain and the U.K. after premiering at the London Film Festival—and was on VOD before having a very limited run in U.S. theaters in March 2015, after Cooper and Lawrence had already finished shooting their next movie together, Joy, further muddying the timeline. It apparently just took that long for Bier—who directed the Oscar-winning Danish film In a Better World—to get a handle on the edit in post-production. Even Cooper got involved in the editing process, producer Todd Wagner told Variety.
"I wanted to work with Susanne Bier," Lawrence, who learned how to handle an eagle for the part, gamely recalled to Metro that March. There was no big premiere, but she and Cooper attended a more low-key screening in New York, followed by an after party at the Top of the Standard.
"I forced him to be in the movie," Lawrence joked to Variety at the event as the actors moved through the line of reporters together.
House at the End of the Street is streaming now on Netflix, and Like Crazy, an unequivocally good movie (as opposed to kitsch-good), arrives on Hulu and Amazon Prime on May 19.
Source: Read Full Article