The Emotional Oranges Got the Juice Like That
Life has a funny way of giving us moments where the stars in the universe align — and if there are any artists out there that understand this sentiment, it's Emotional Oranges. They're a musical dyad based out of Los Angeles, CA whose pair of members identify themselves by a single letter such as A, the male vocalist of the group, and V, his female counterpart.
Right now, serotonin levels are high for the band: Summer is starting to trickle in, the COVID-19 pandemic is retreating, and they've just dropped their third full-length musical project, The Juicebox.
Each of the eight tracks on this new work is a link-up; Vince Staples, Kiana Ledé, Yendry, Becky G, Chiiild, Channel Tres, Biig Piig and THEY. all emerge as features on the record. The lyrics are rife with themes of steamy romance and party life, and the production boasts the band's signature groove-led elements, amalgamated with pockets of hip hop, soul and pop that flex their versatility as artists. Not only is it ideal for the season, but it's confirmation that their genre-bending formula is working.
Shortly after the release of The Juicebox, and ahead of their appearance later this year at the famed Lollapalooza festival, HYPEBEAST chopped it up with Emotional Oranges to talk about the new album, their creative processes, what they have in the pipeline next and more.
HYPEBEAST: What does album release day look like for you two?
A: Well, we're together right now, and we have a billboard on Sunset [Boulevard] so we're definitely going to check that out and then have a drink and celebrate.
Before we get into the album, I want to ask about this last year. You guys were on a roll in terms of your song output and going on a full blown North America and Europe tour in 2019, but how did pandemic affect you guys both creatively and mentally?
V: I think there were definitely pros and cons to it. Before COVID it felt like we were on a train and doing a lot and all of a sudden it just stopped. We had booked Coachella and we were on a super high, but when everything stopped it forced us to come together, breathe and create the rest of the records. I think some of these records wouldn't have come out if the quarantine didn't happen and it would've been a different project.
A: I couldn't agree more. It also allowed us to focus on the brand. We're inspired by so many things and we had more time to spend figuring out how we wanted to present this. V comes up with concepts all the time and figuring out how to build and execute is always a challenge. Same thing goes with our styles, we're very similar but we're also very different. We have similarities in our parents, the way we were raised and our musical backgrounds, but at the same time we're still really getting to know each other.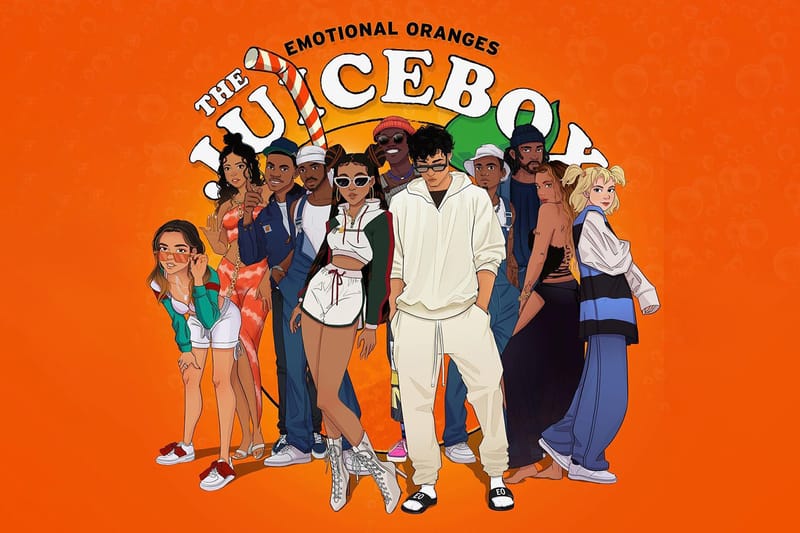 Emotional Oranges
Now that the album is out, do you guys allow yourself to indulge in the reactions or do you disconnect?
V: We definitely indulge because this is our moment to connect. The both of us are really expressive, and music and interaction on social media has been our only way of connecting with our fans, especially through COVID since we haven't been able to perform.
When did you start working on the new album and how long has it been finished for?
A: So it's been a year and half in the making I would say. We started writing this when we were on tour back in Fall of 2019. V and I took a trip to Tokyo right before the quarantine hit in January 2020 and that's when we started really writing and collaborating on a lot of the production ideas for songs like "Bonafide" and "Down To Miami".
Walk me through your creative process.
A: I gotta say that it's different on every song. We'll go back and forth on different ideas and send each other photos and images, or even go off of a production idea that I've been working on. And then sometimes we'll go straight from scratch. I think the most exciting thing about us is that even though we haven't spent that much time together, we've already made such amazing music and we're becoming really close friends.
Your first two projects had zero collaborations, but every song on The Juicebox has a feature, was this intentional or it just sort of worked out that way?
A: Yes, it was very intentional. To be completely transparent, we're already working on The Juice: Vol. III and when people listen to our music they often question if it's dance, hip hop, pop or R&B, but it's really just a blend of all of the musical influences that we grew up on. And we were like why don't we show the people who were inspired by and work with our friends for the first time. We thought it'd be ill to get everybody on the same page. Writing the songs was the easy part for us, but being that each of them had three people minimum and getting them to be as big as they were in our heads was what took the most time.1 of 2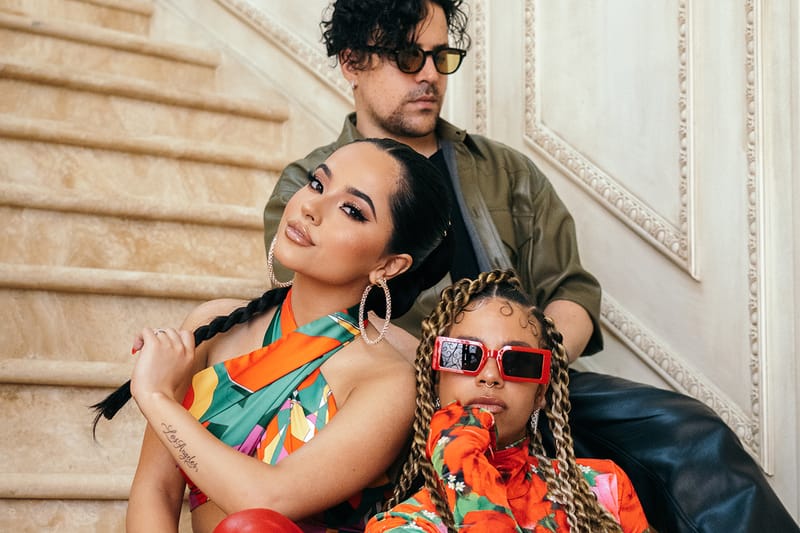 Emotional Oranges2 of 2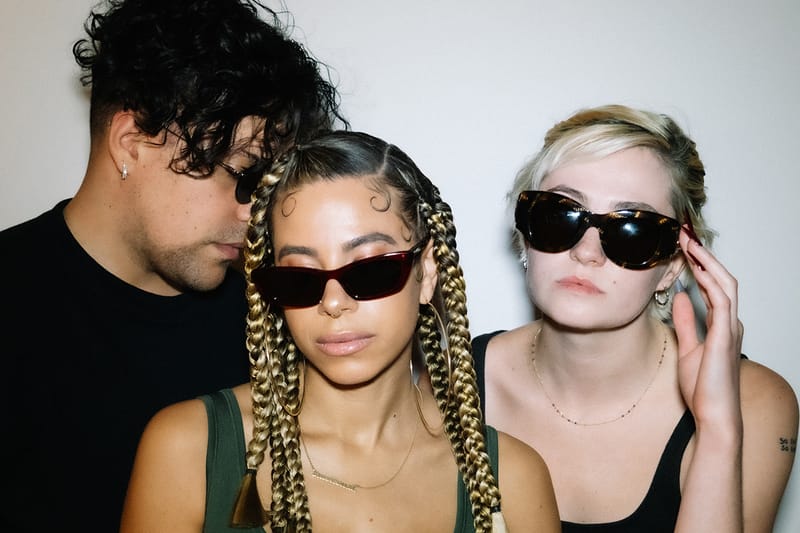 Emotional Oranges
From my perspective as a fan, it seems like your ascension in the music industry happened fairly rapidly. Do you guys also feel this way or do you feel like it's been a long time coming to get to where you are now?
V: I'd say that it definitely took us a long time to get together, but once we did the stars just aligned for us.
A: The biggest takeaway for us from all of this is that when it's meant to be it's meant to be. I'm not trying to get all spiritual about it but I do think that the universe aligns people for a reason. It took a village to make this sauce including everyone from our collaborators to our mentors to Brando our art director, this is a tight knit group of people that are actually friends. We couldn't be more excited to push all of this out and do this because the journey so far has been so enjoyable.
A few stand outs for me are Vince Staples and Kiana here, can you sort of walk me through what it was like working with them? Any of these stand out to you?
V: Honestly they were all already genuine fans. Obviously we all have something in common. We make art and we love doing it, so it wasn't hard to get someone as passionate as we are to get a record.
Are there any other artists that you'd really love to work with down the road?
A and V: Janet Jackson.
It's kind of like your favorite show. We've always kind of grew up on great film and TV so to be able to keep people engaged and feed them a concise body of work. Just look at this like season three of the Emotional Oranges.
How do you guys finally decide when an album is done?
V: I honestly don't think we ever feel like it's done if I'm gonna be completely transparent with you. We could add another 20 records if we wanted to. We felt like it was a nice solid project and that was time to start working on the next.
A: For me, there's a sweet spot between an EP, mixtape and an album length. We've always been really attached to the number eight as you see that on Vol. 1 and Vol. 2 and you might even see it on Vol. 3. It's kind of like your favorite show. We've always kind of grew up on great film and TV so to be able to keep people engaged and feed them a concise body of work. Just look at this like season three of the Emotional Oranges.
The "Down to Miami video", I was getting some playful Purge movie vibes, how did that whole concept get brought to life?
V: We've always had a concept of where our ideas come from and for this video we were inspired by shows like Breaking Bad and Money Heist and we wanted to create our own little team of characters that felt like all of our inspirations combined.
I've attended two of your shows, one in San Francisco and your show here in NYC. What struck me was your 90s R&B covers of songs by Ja Rule and Ashanti along with Cassie's "Me & U". Is it a goal of yours to be an extension of the 90s — and what's your reaction to having a Gen Z-heavy fan base?
A: That's just a testament that this era has good taste bro and we take no credit for that. We put out what we love and when we reference our influences say on an IG story, and these 18 year old kids who have never heard The Gorillaz but they go back and listen to Demon Days that's going to be a mind fuck and a half for them. Or they listen to someone like Sade who both of our parents were playing while we were growing up so we studied it and we're just showing our appreciation and it's great to see Gen Z share that same perspective.
If you can describe the other in one word what would you say and why?
A: I'd describe V as "resilient", because it takes a certain level of integrity to move the way she has, and to get through all the ups and downs and come out the other side as a beautiful, inspirational and creative force and she's been good to everyone around her the entire time and I'm blessed to have a partner like her.
V: It's tough because I literally have 105 words that I can say but I'll go with "mastermind". A is the genius and the brain behind Emotional Oranges. He was able to bring together the music, the branding, the creativity of the entire group and make everyone really happy and I think together, we're an unstoppable force.
What's next for the Emotional Oranges?
A: We're definitely going to be touring this year so be on the lookout for an announcement coming soon. We also have another body of work coming this Fall and we're already in the process of ideating our true debut album.
Source: Read Full Article