The Movers List: Josh Landmann and the power of sport and positive outlook
"My advice to anyone thinking about trying a new sport is to throw yourself in the deep end – which is an ironic thing to say given my injury," smiles Josh Landmann. Back in 2014 Josh broke his neck after diving into a swimming pool while on a family holiday in Spain. The accident left him paralysed from the chest down. Five years on – following surgery and an intensive recovery programme of physiotherapy, strength and mobility training – Josh has regained some use of his legs, and is even able to walk with crutches, though he uses a wheelchair much of the time.
"I've got far more mobility than the doctors ever thought I would, but I'm at the point where it probably won't improve any further," he says.
Josh's physical recovery is miraculous enough in its own right, but as a lifelong sports addict he was never going to be satisfied with just walking. What he has gone on to achieve in sports since his accident is testament to the power of determination and his unwavering positive outlook.
Download the new Independent Premium app
Sharing the full story, not just the headlines
"Sport is an integral part of my life, and from the day of my accident I knew I wanted to continue doing it," says Josh, 25, who had played hockey for Lancashire, enjoyed cricket and rugby, and swam for his school team. "I had watched the 2012 Paralympics and remember finding the wheelchair races a hell of a lot more interesting than Olympic running. I thought the way that people with disability adapt their body to compete is so amazing. But I hadn't really thought about how much playing sport could change someone with a disability's life until I found myself in that position."
Having been an keen skier from an early age, that was the first thing Josh wanted to try – to make sure he didn't miss out on family and mater holidays on the slopes. "In January 2016 I traveled to Poland for my first taste of sit-skiing," says Josh. "It was a life changing experience which motivated me to train hard. Back in the UK I was practising at Chill Factor in Manchester when I was spotted by a Team GB coach. It all went really fast and I entered my first International Paralympic Committee Alpine Skiing event in the Netherlands that November."

The Movers List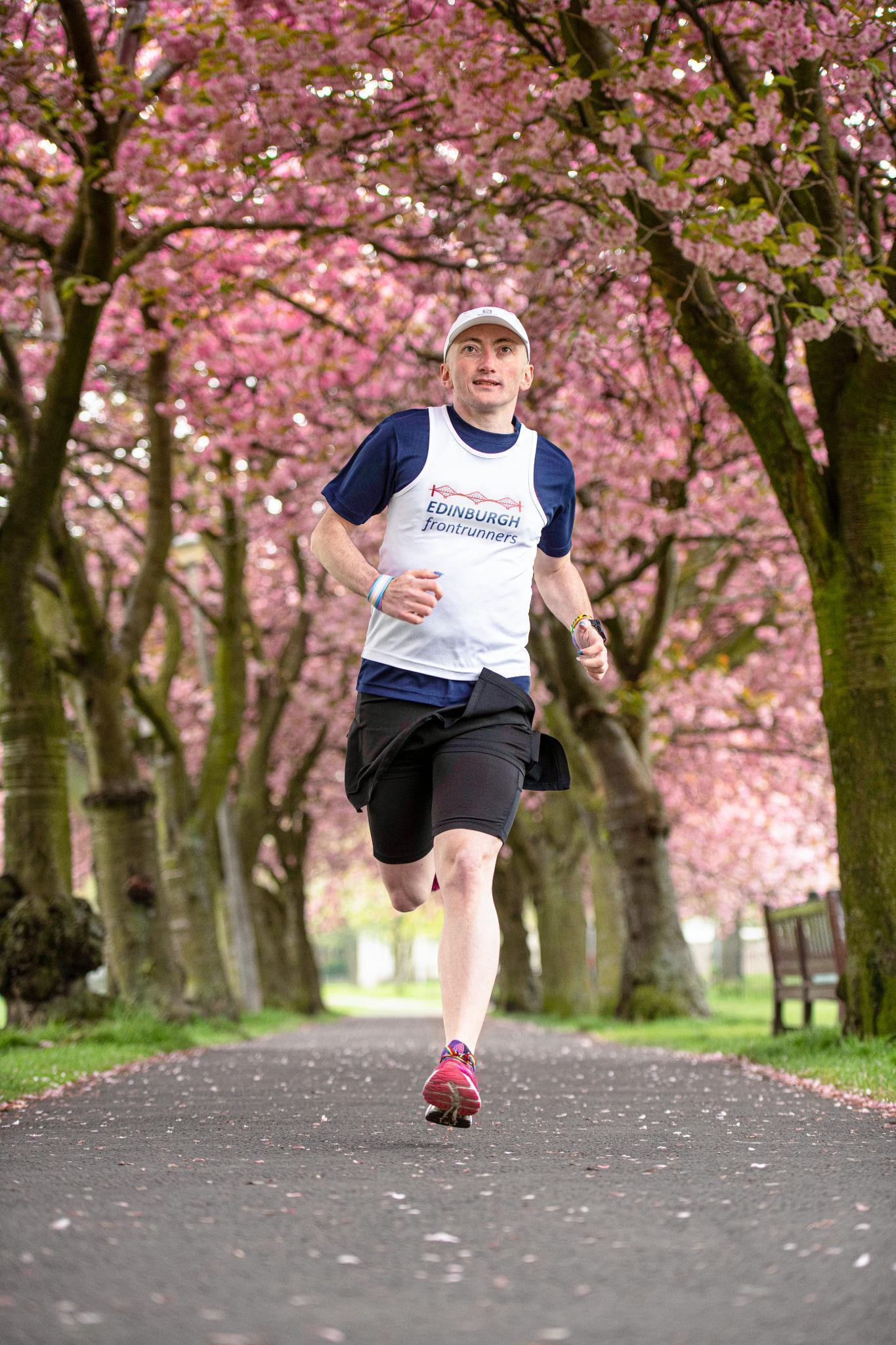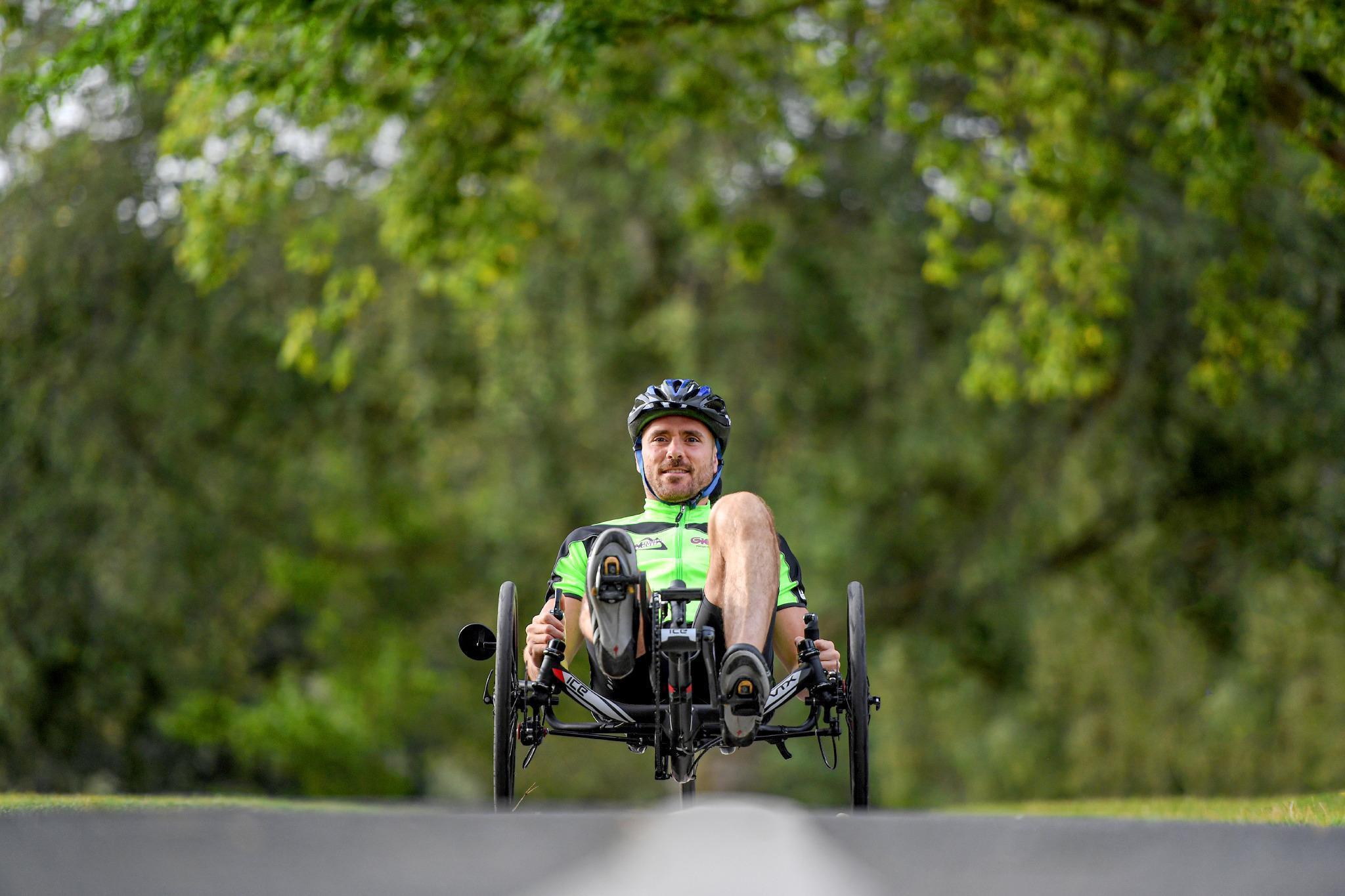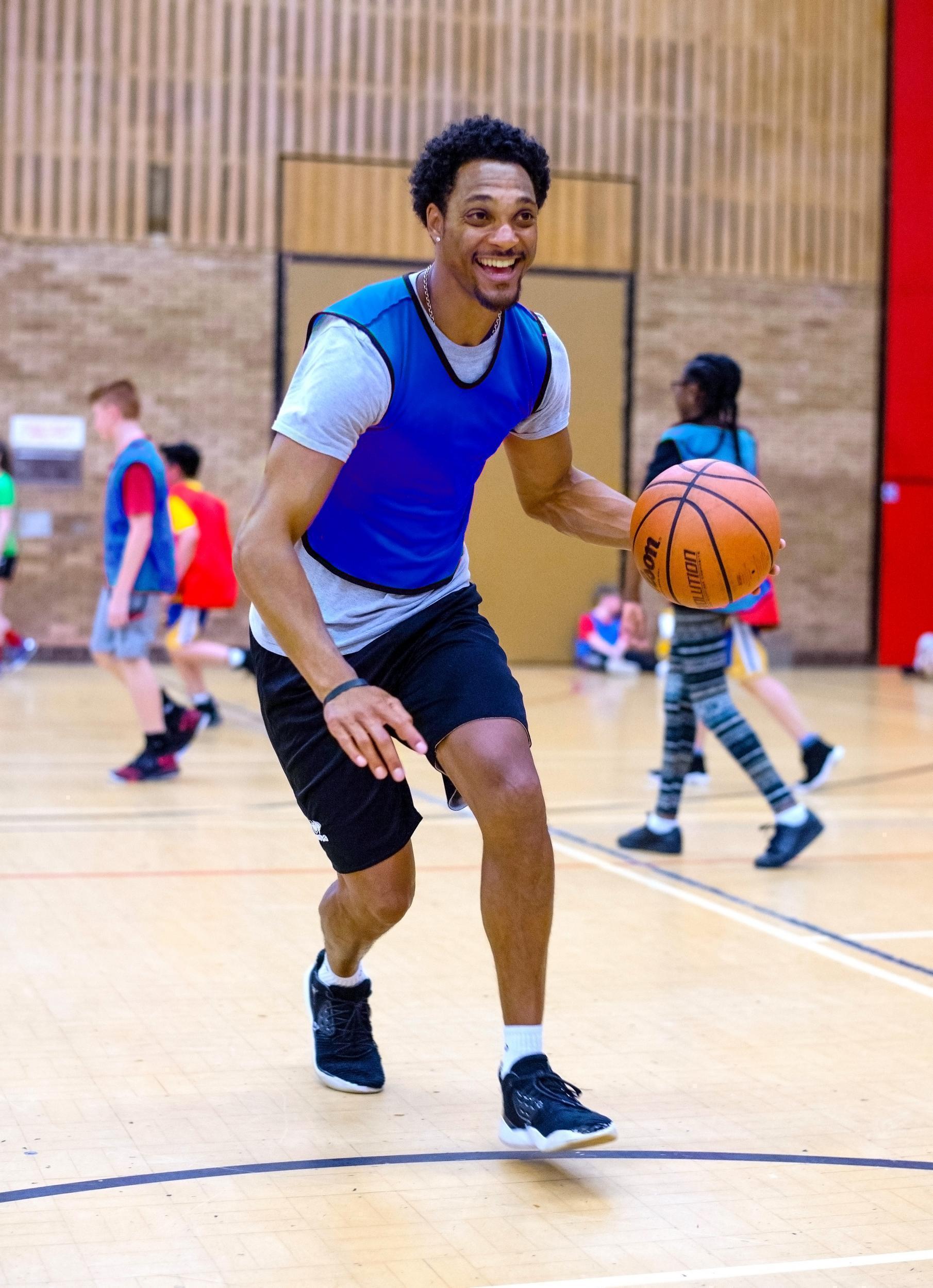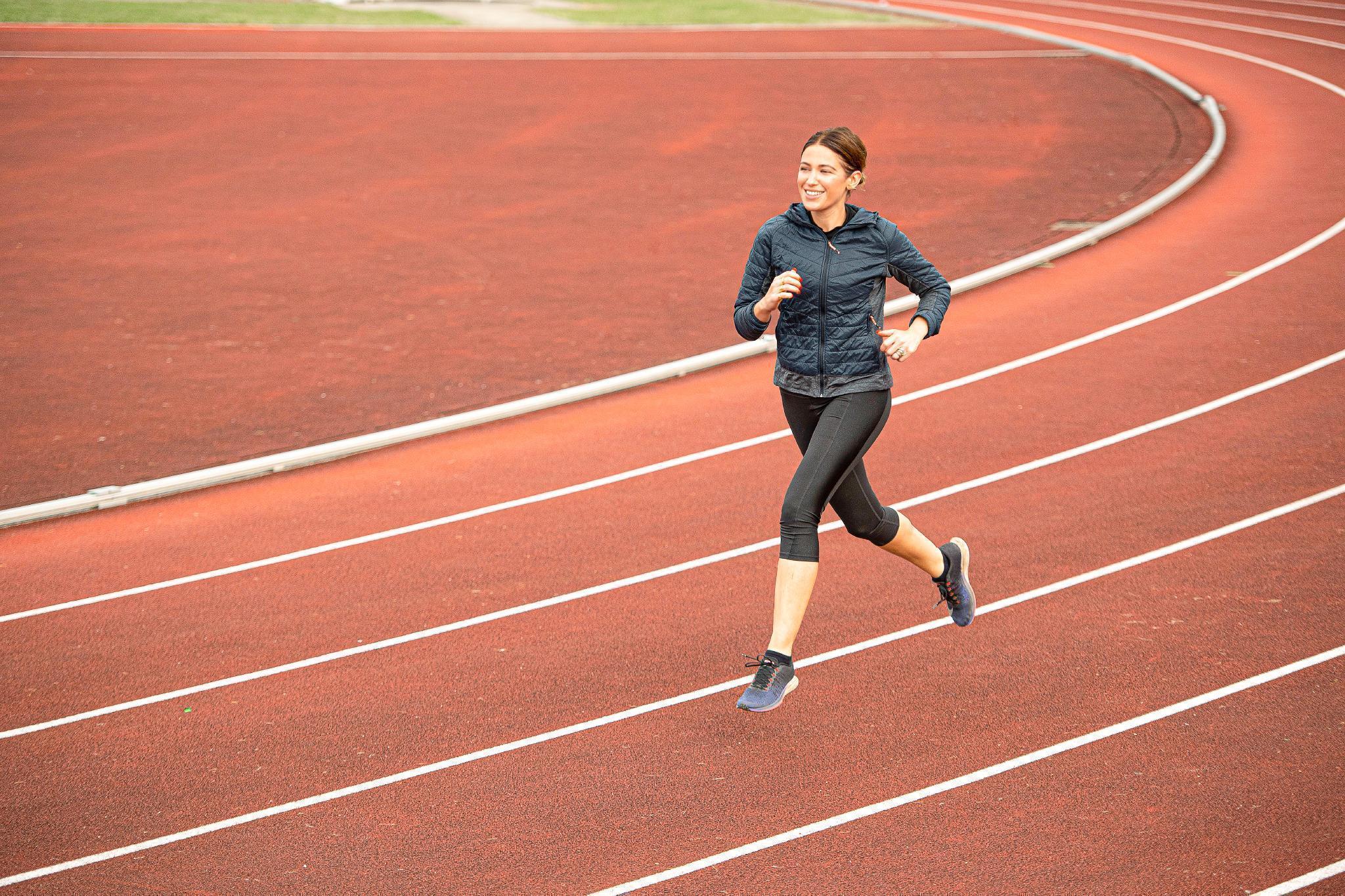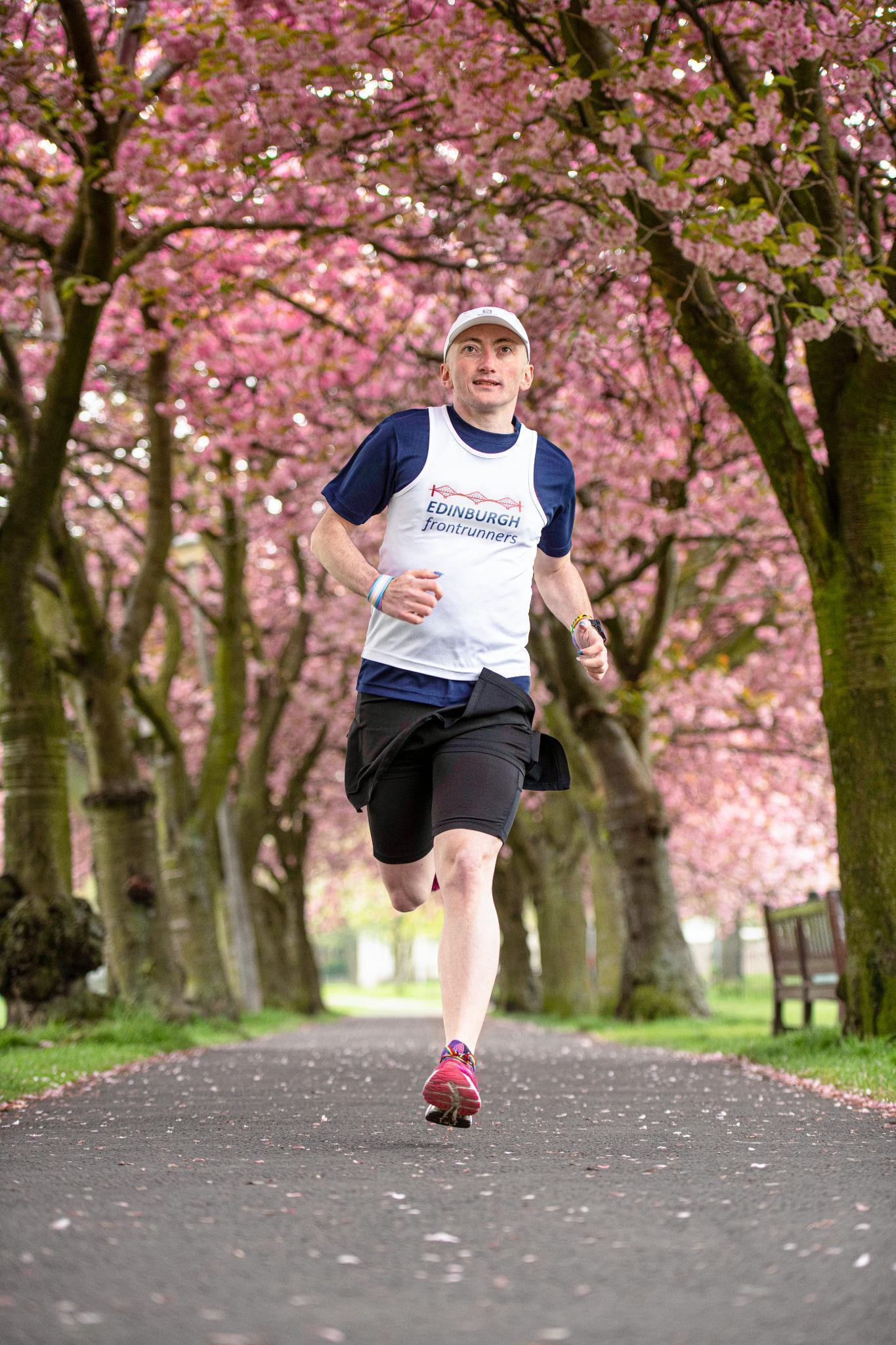 1/50

Al Hopkins, Running (Edinburgh)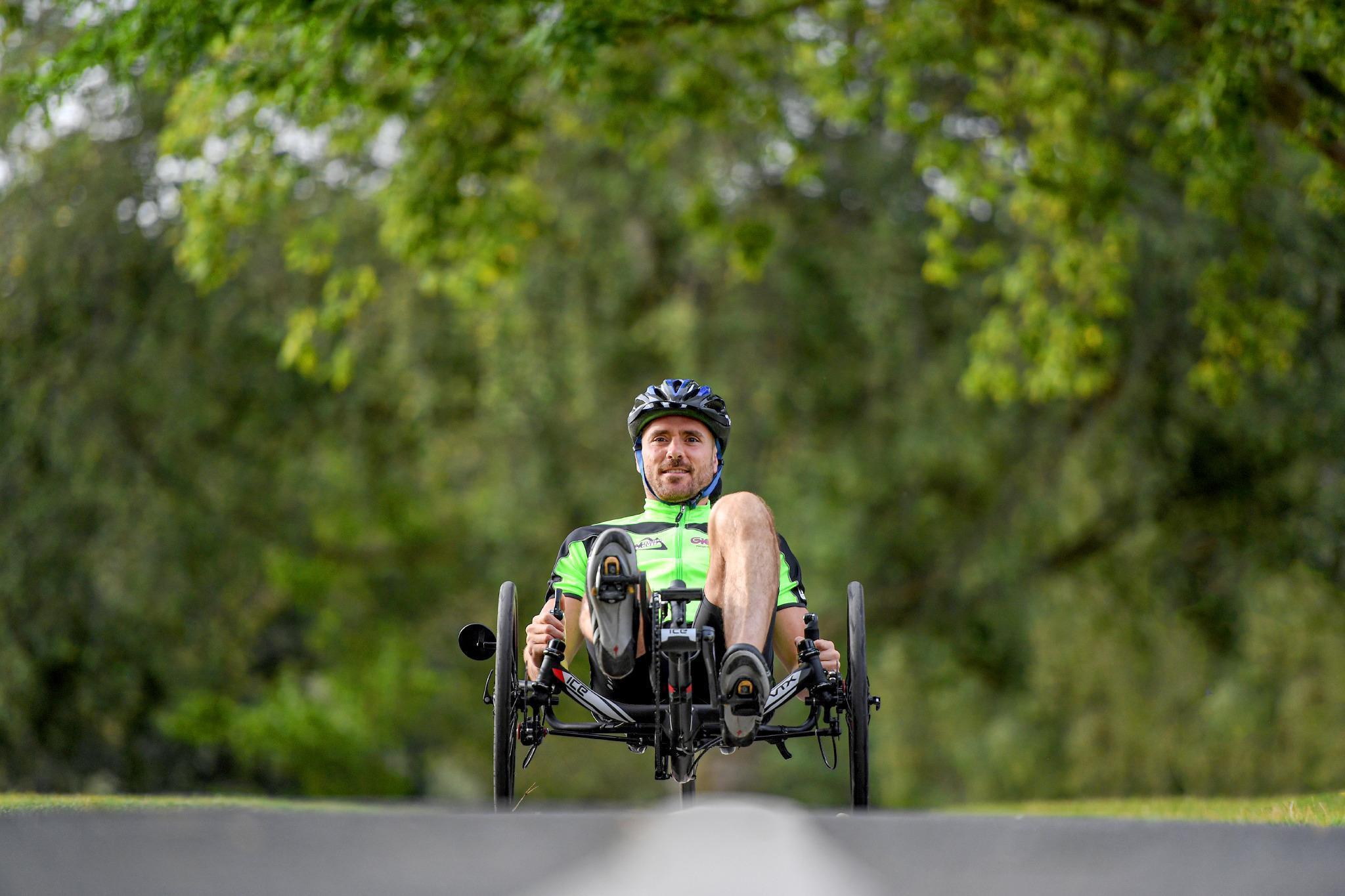 2/50

Alex Gibson, Disability Sports (Brentwood)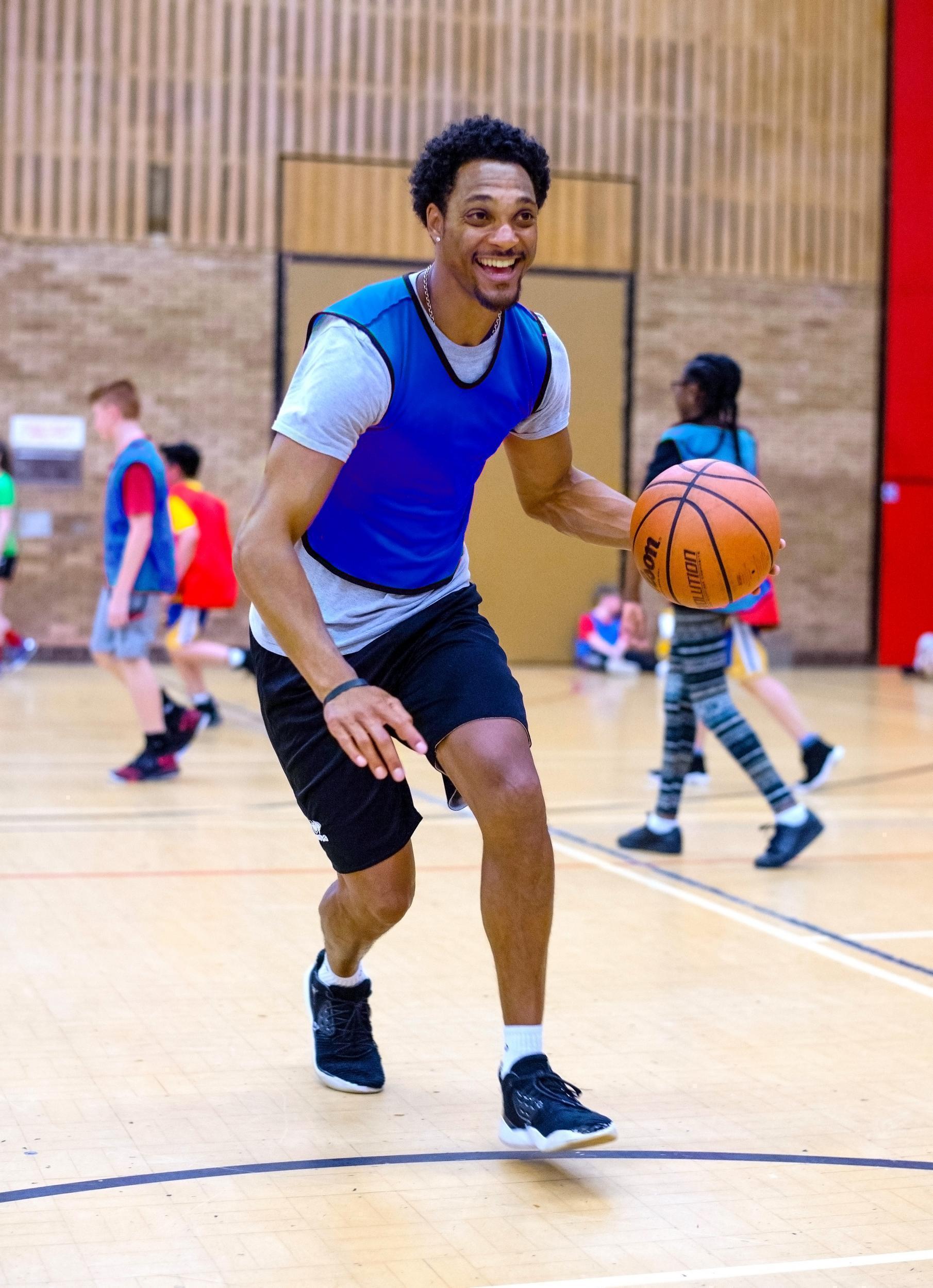 3/50

Asa Waite, Basketball (Newport)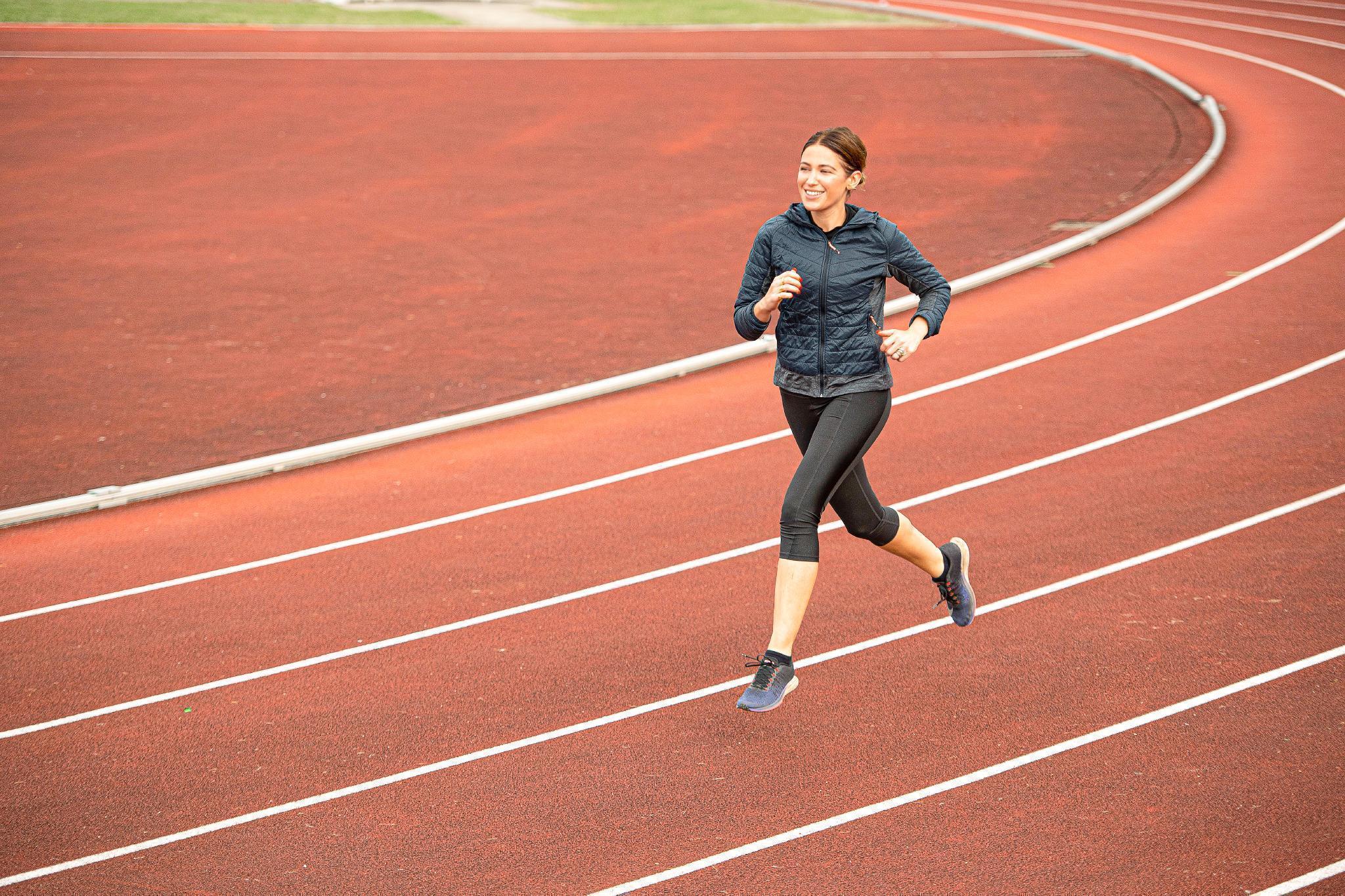 4/50

Bella Mackie, Running (London)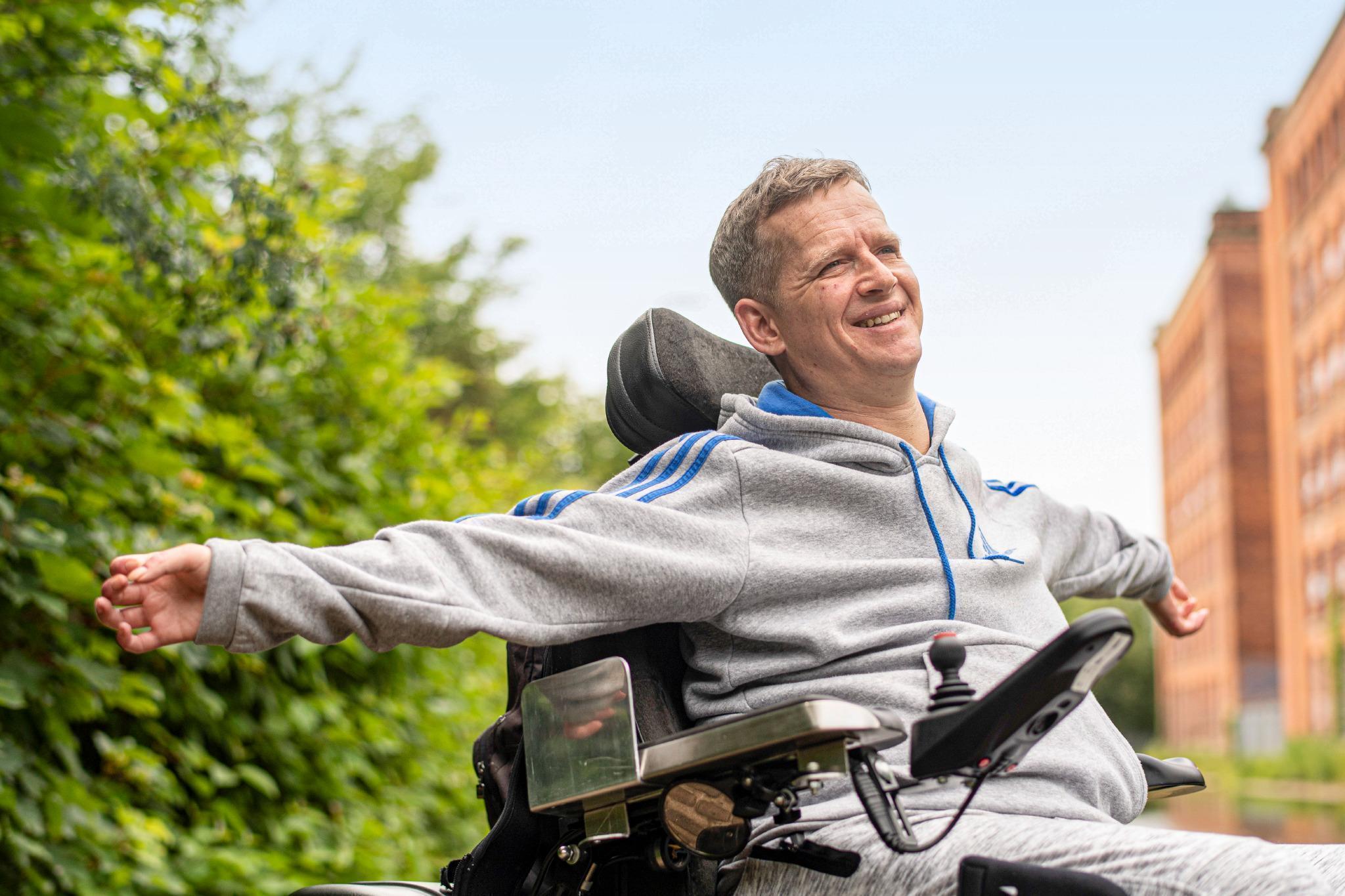 5/50

Benjamin Wimbush, Disability Sports (Manchester)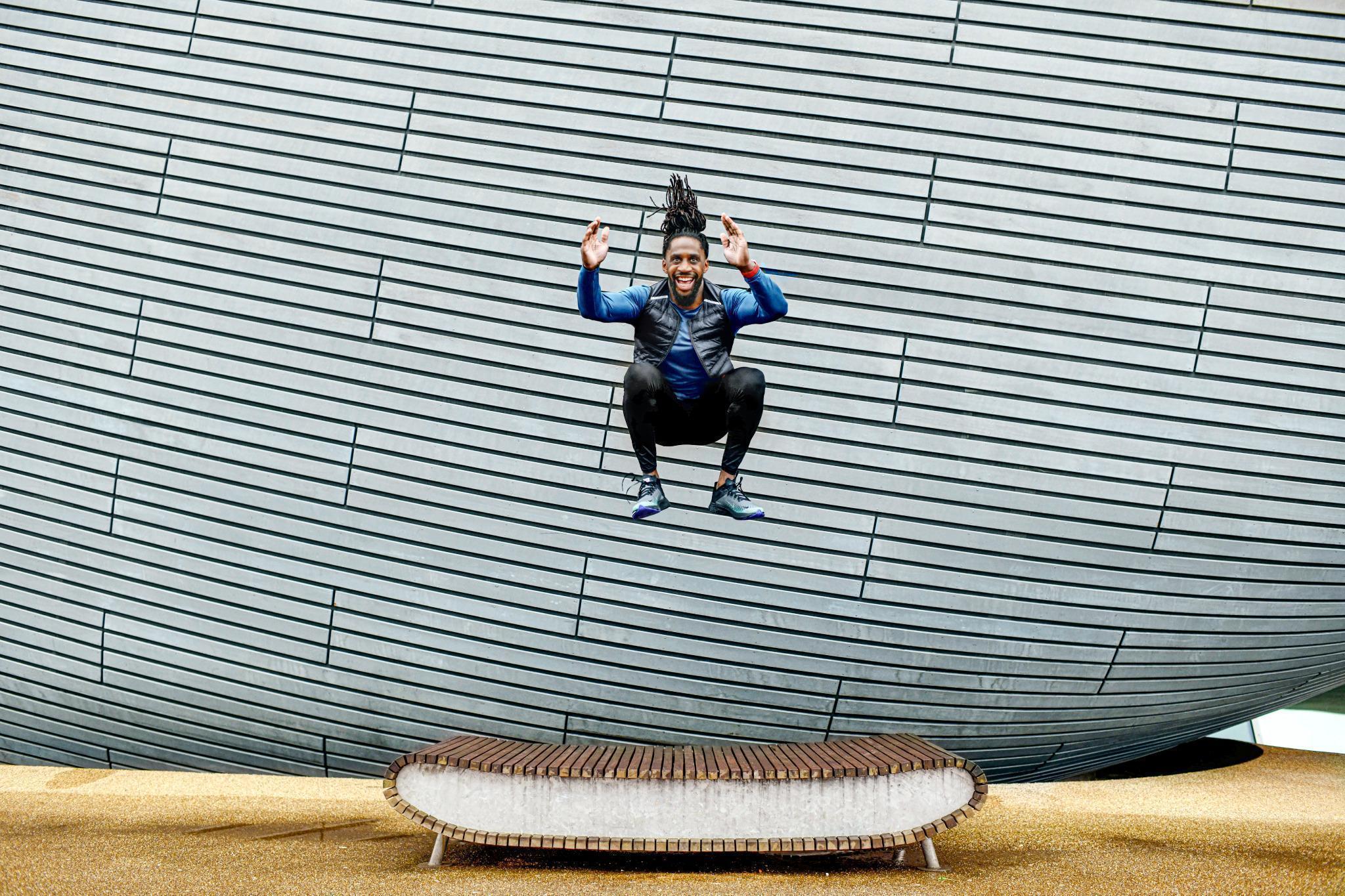 6/50

Born Barikor, HIIT (London)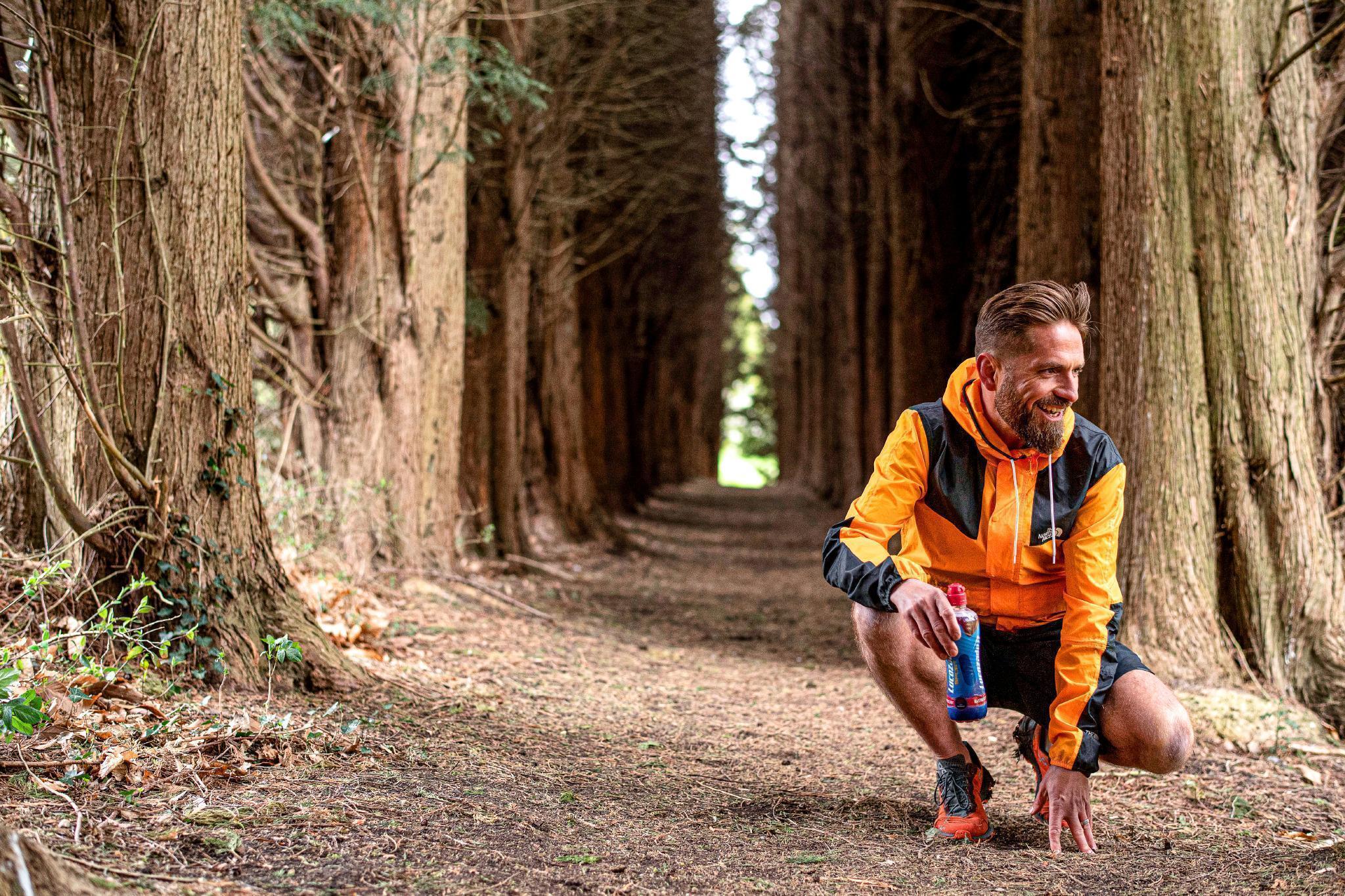 7/50

Carl Adams, Running Wild (Ashford)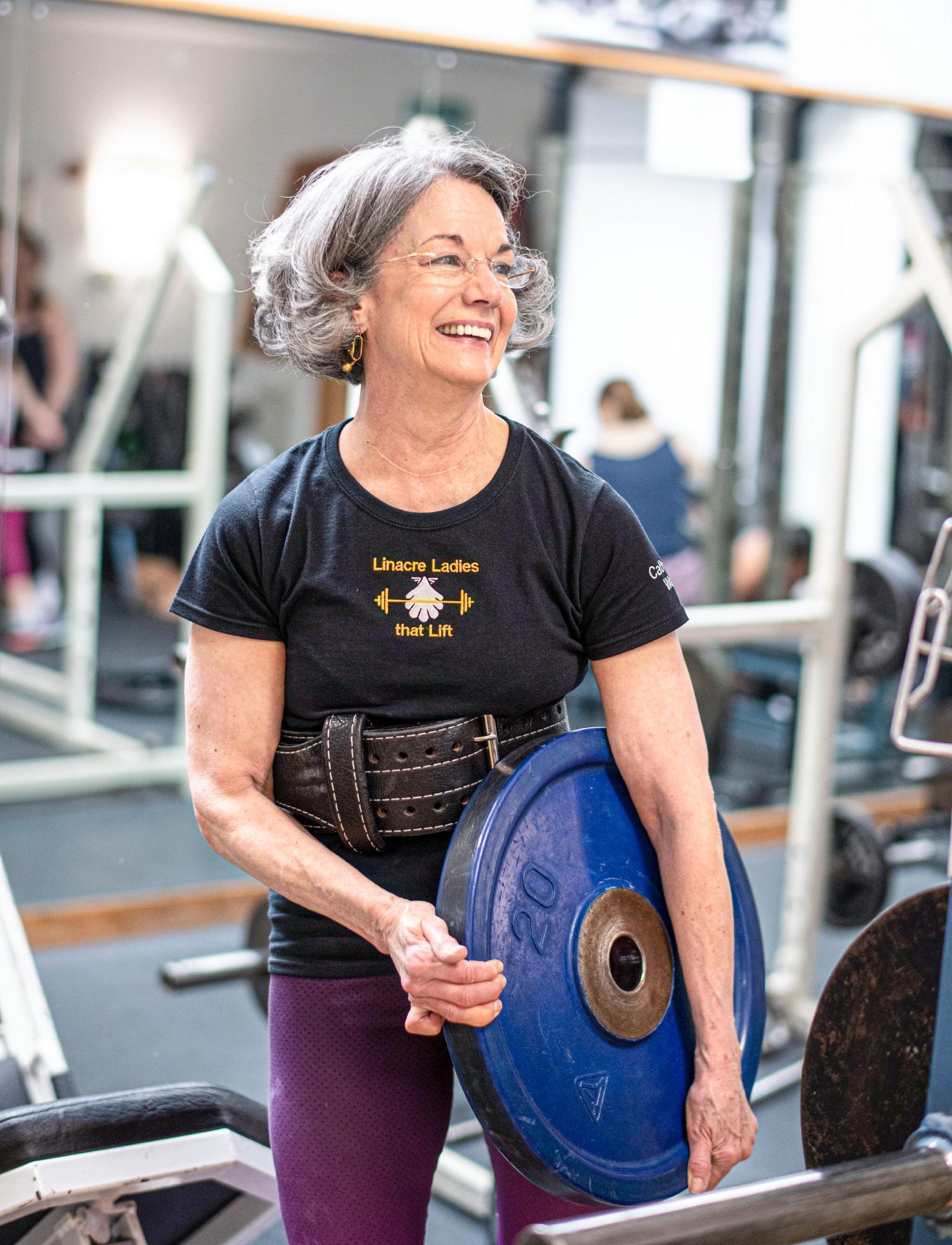 8/50

Dr. Catherine Walter, Powerlifting (Oxford)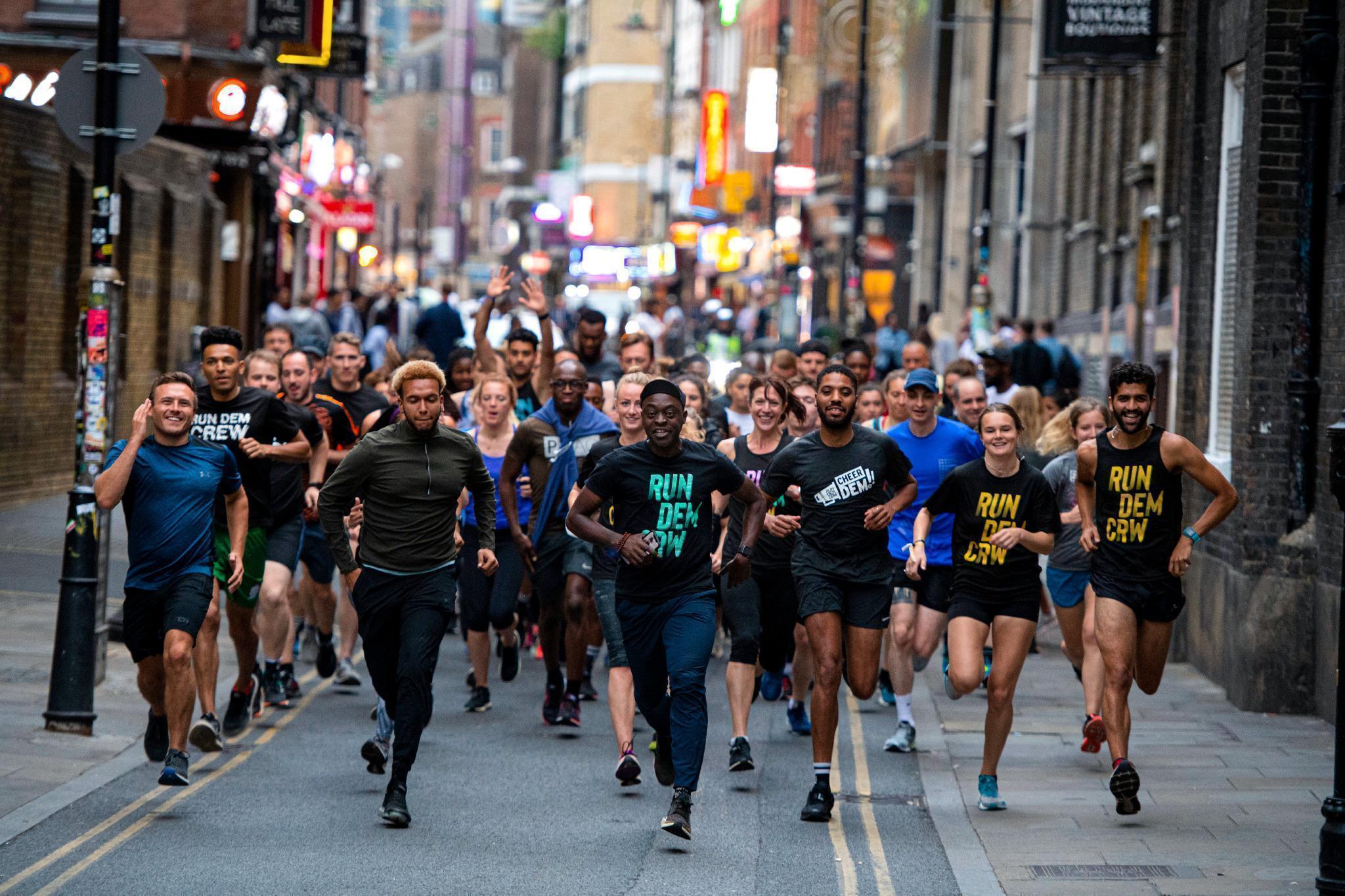 9/50

Charlie Dark, Running (London)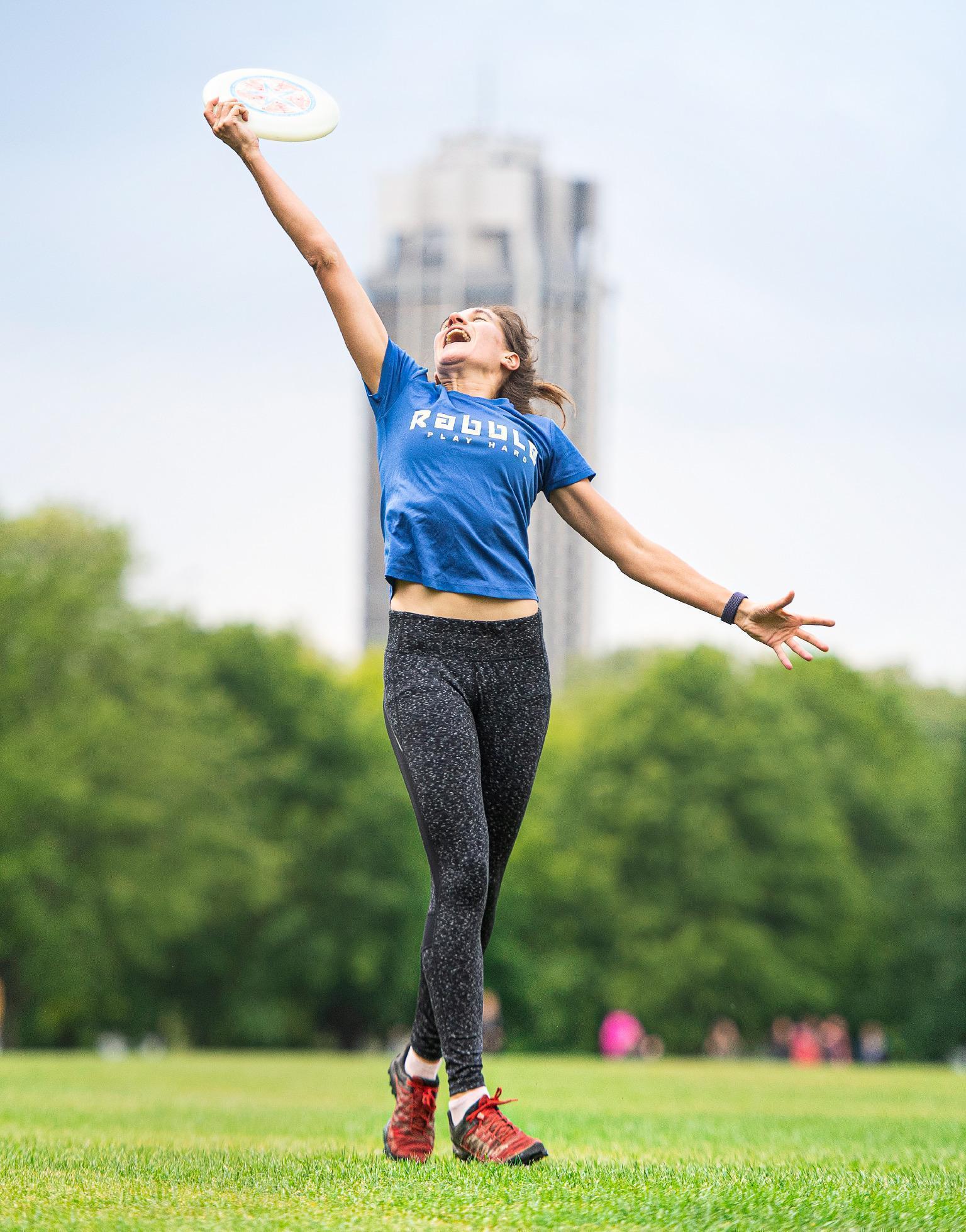 10/50

Charlotte Roach, HIIT (Chester)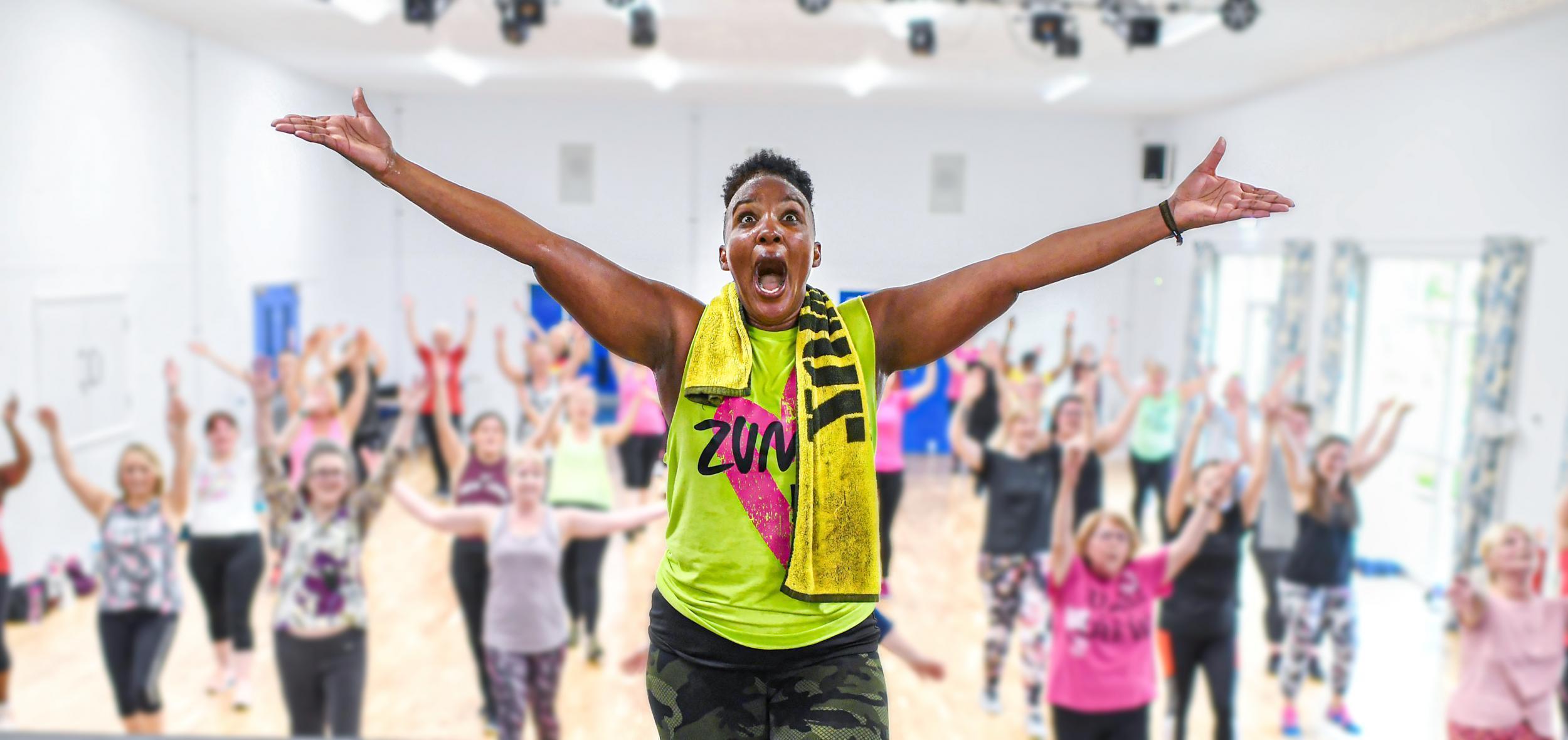 11/50

Charmaine Daley, Dance (Nottingham)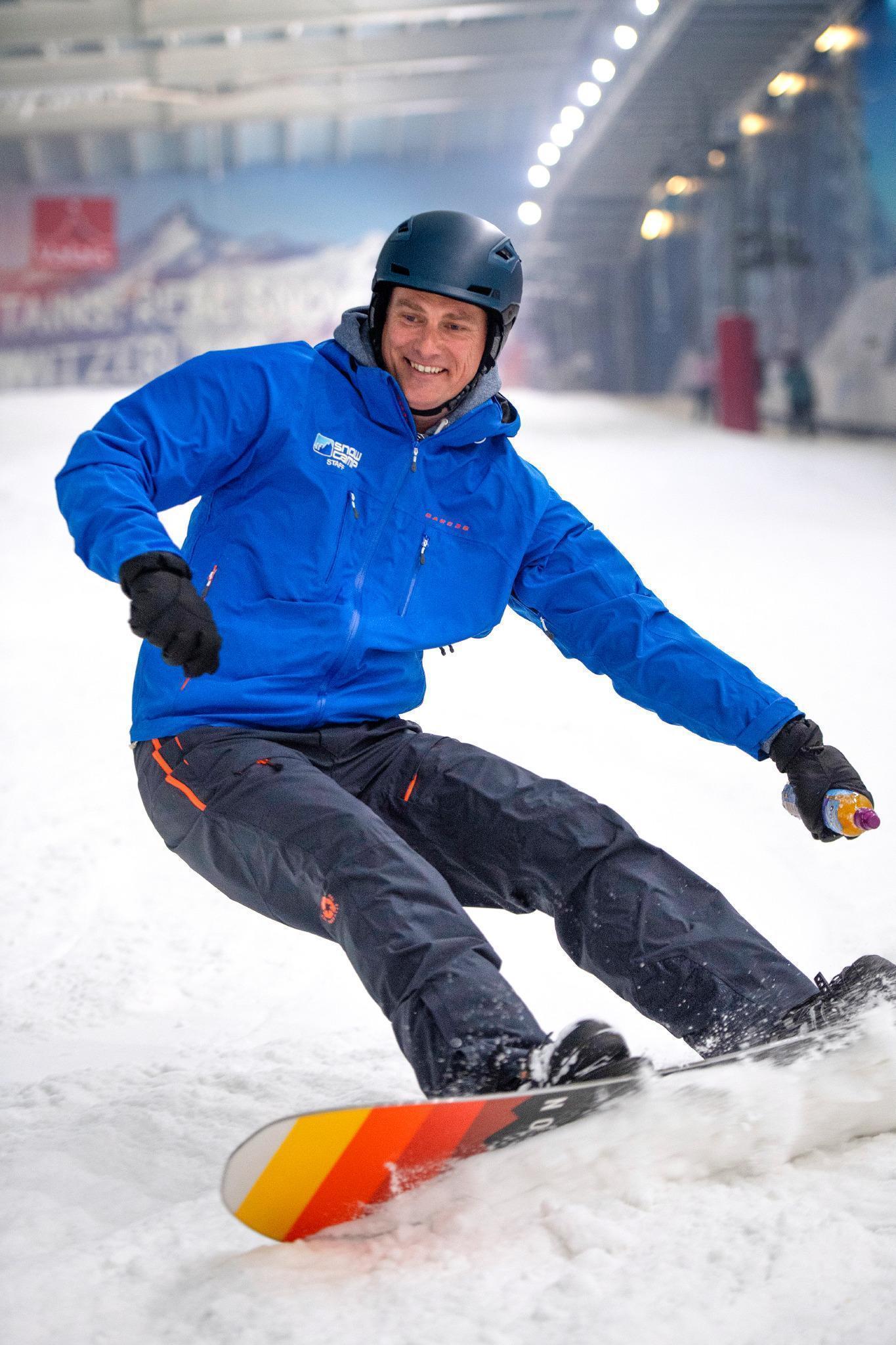 12/50

Dan Charlish, Snowsports (Hove)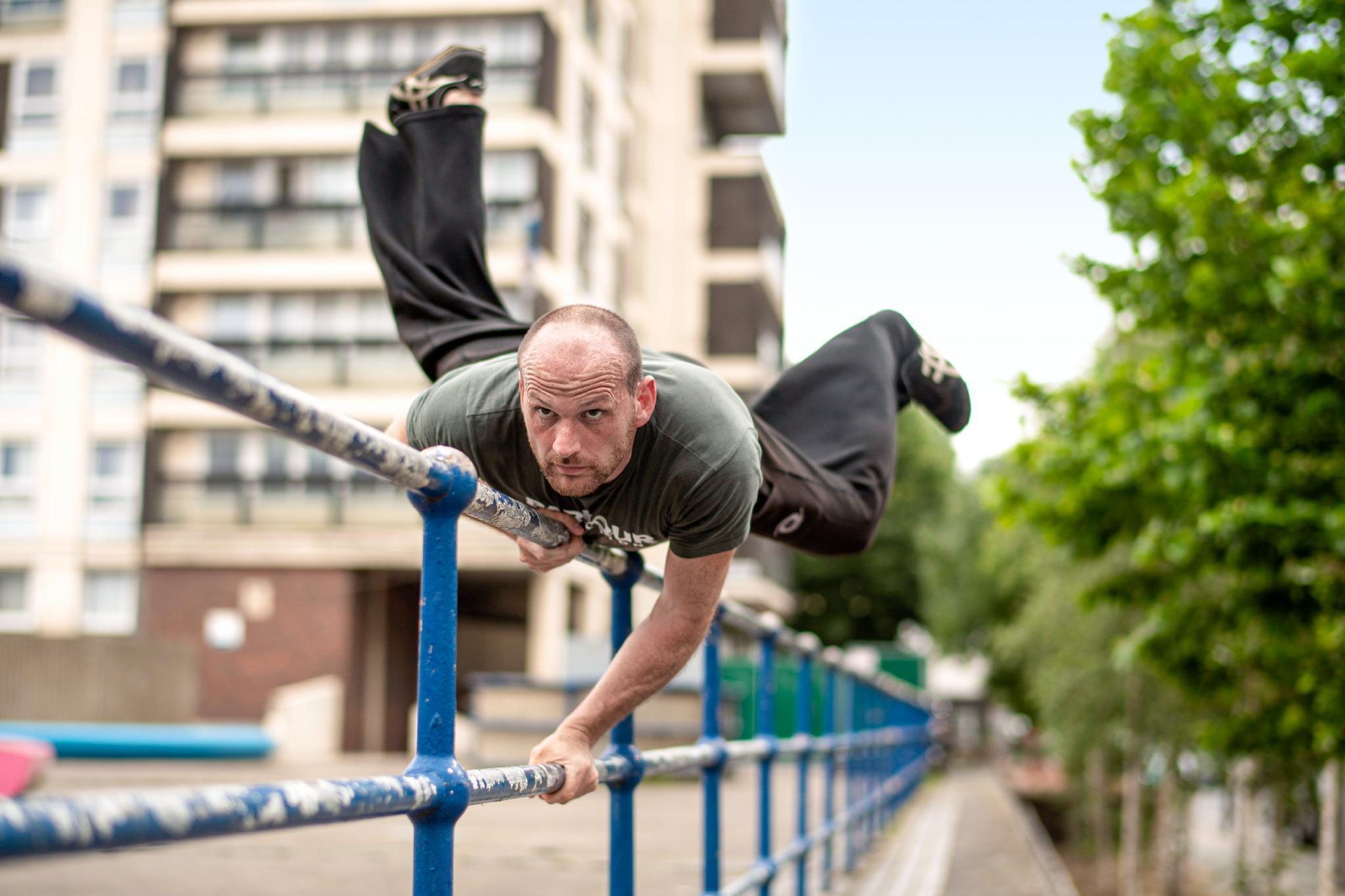 13/50

Dan Edwardes, Parkour (London)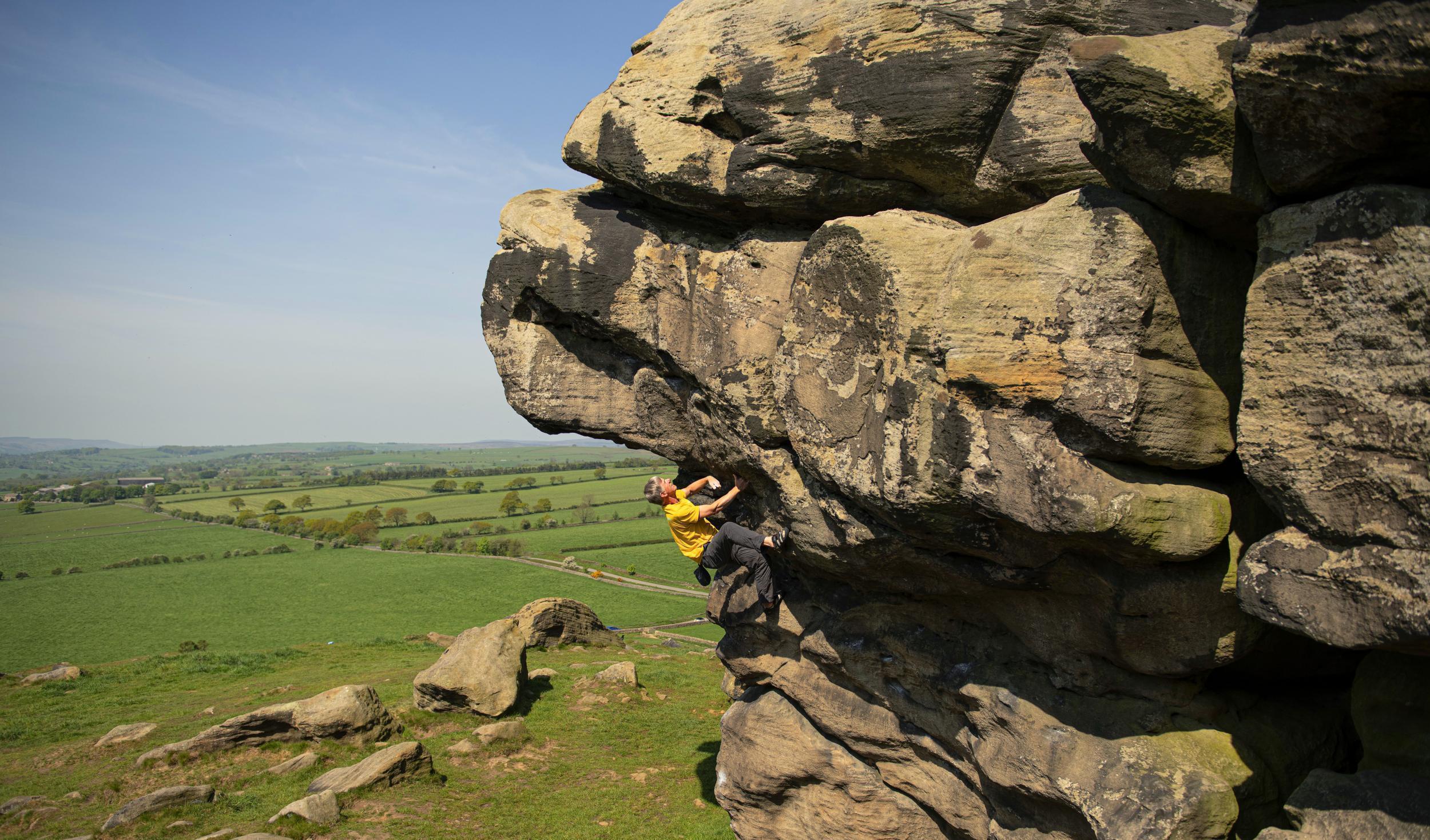 14/50

Dave Musgrove, Rock Climbing (Leeds)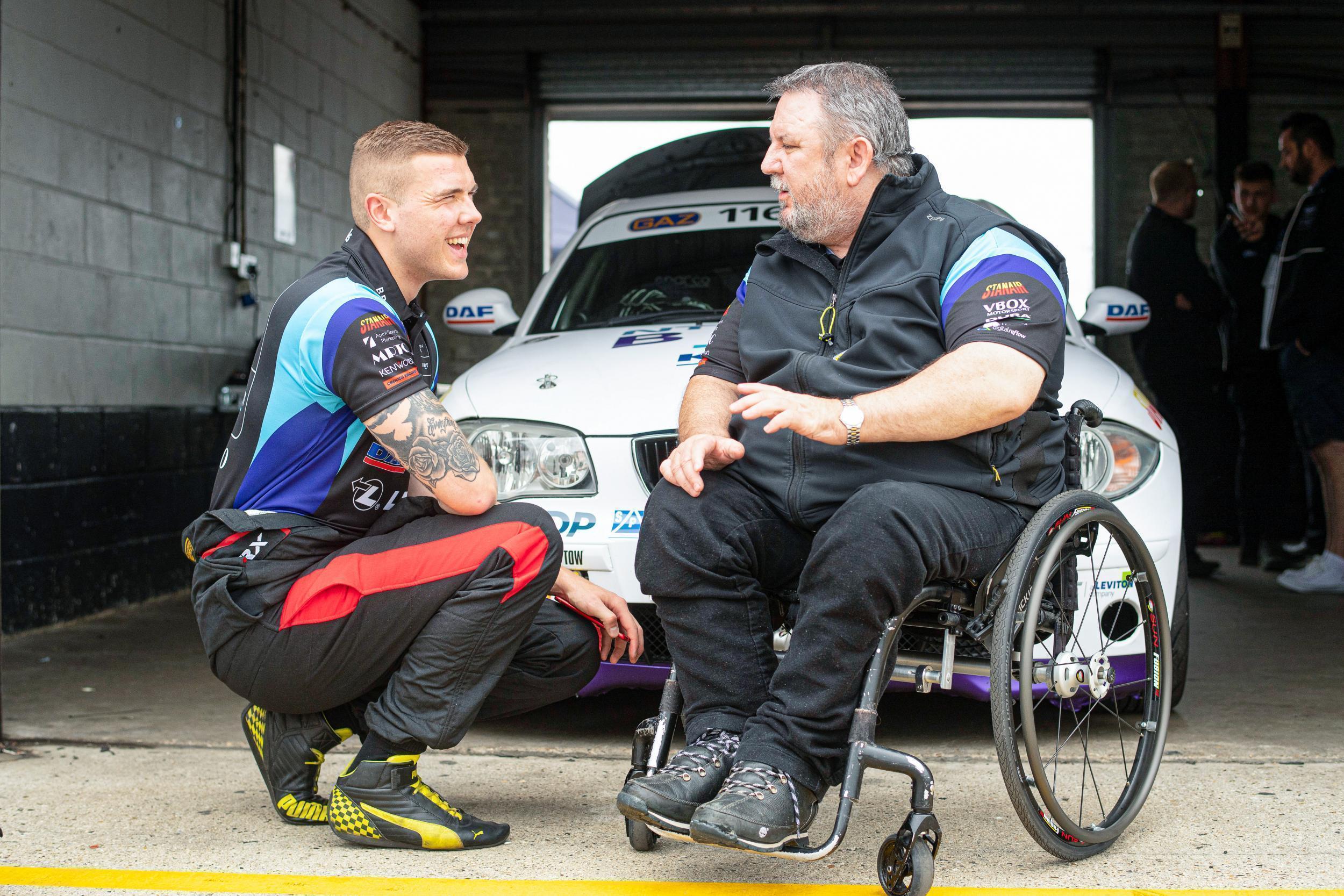 15/50

Dave Player, Motorsports (Newbury)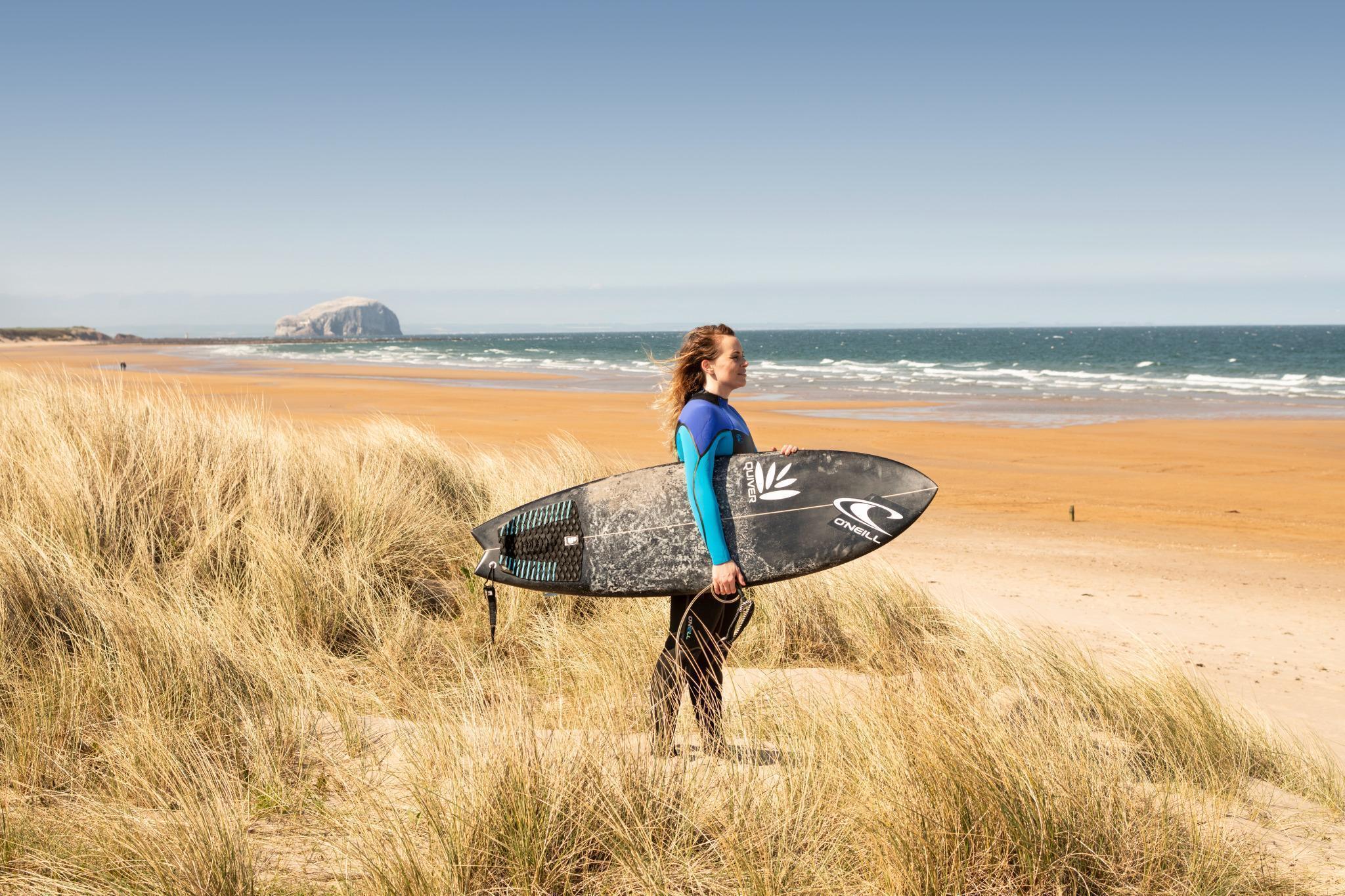 16/50

Dee Ripoll, Surfer (Edinburgh)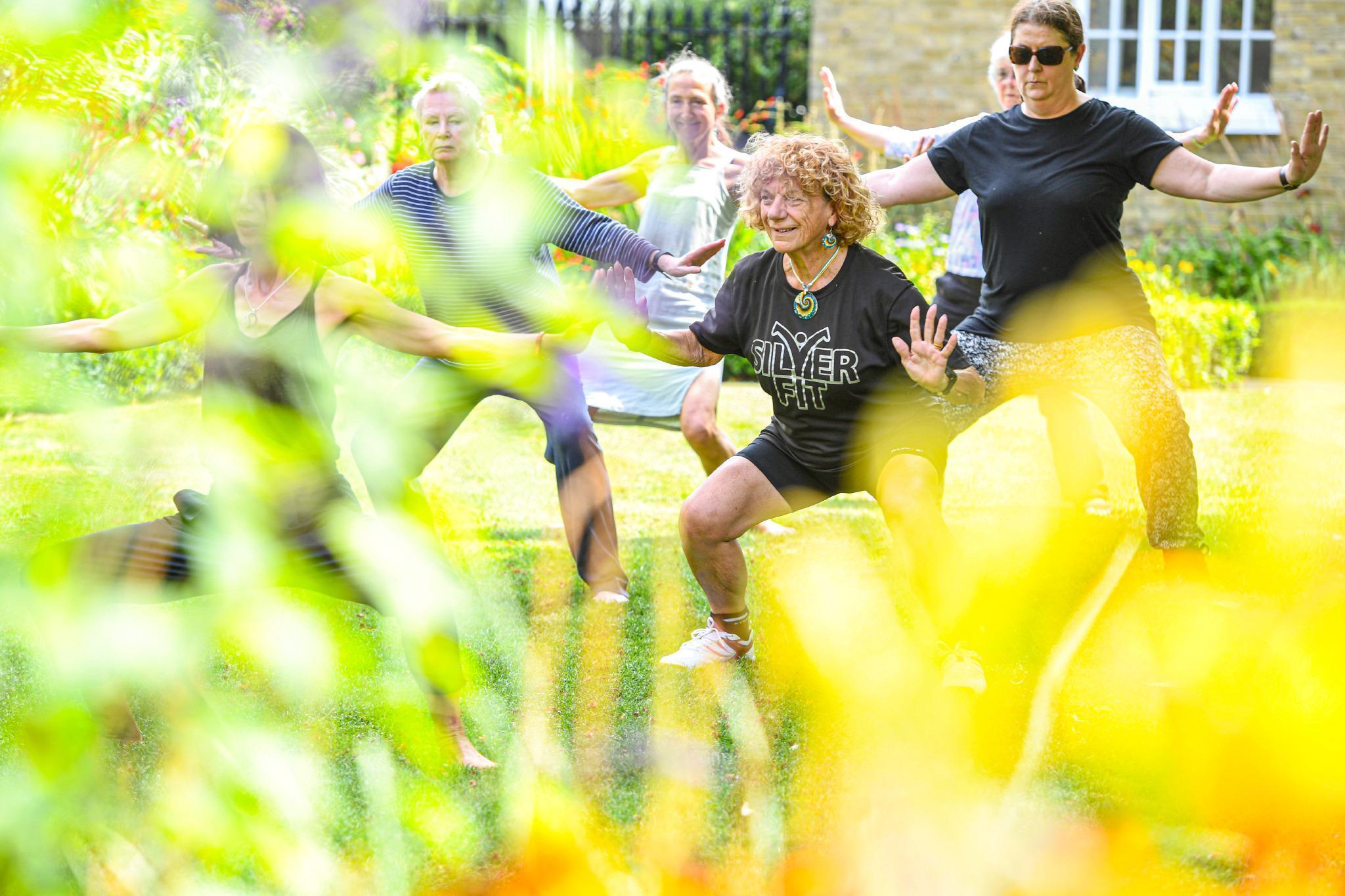 17/50

Edwina Brocklesby, Community Sports (London)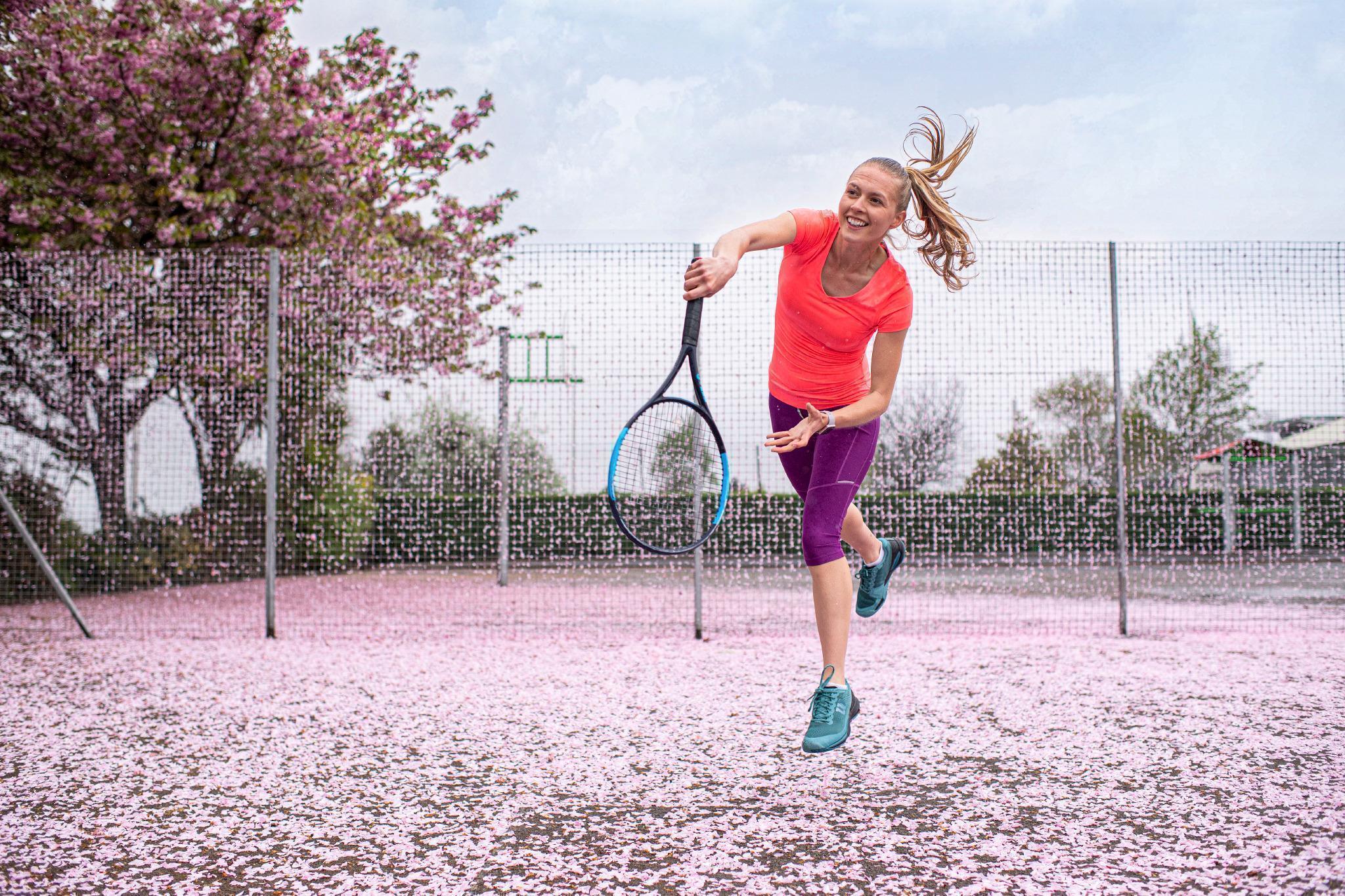 18/50

Francesca Lewis, Tennis (Swansea)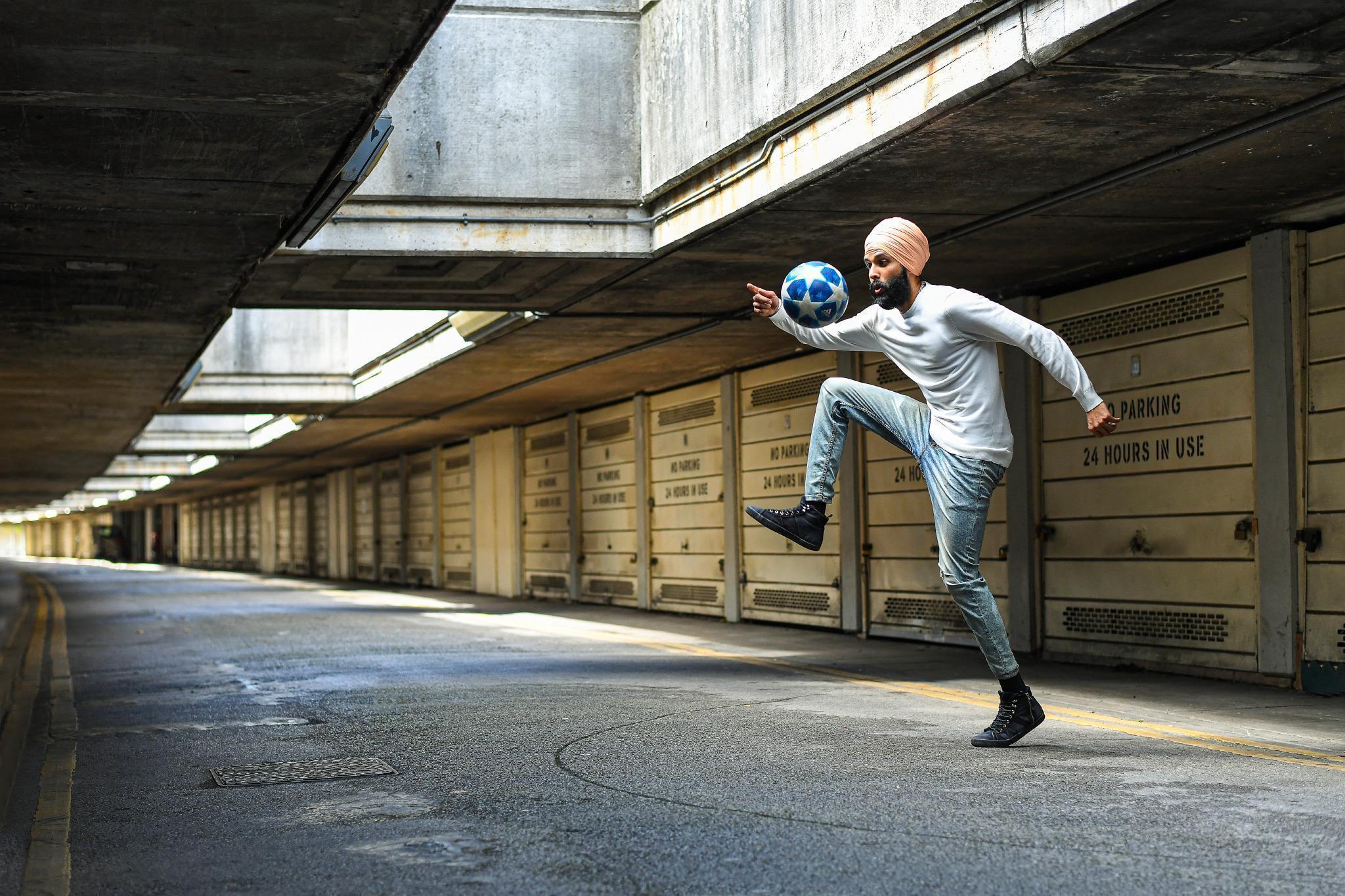 19/50

Gundeep Anand, Street Football (London)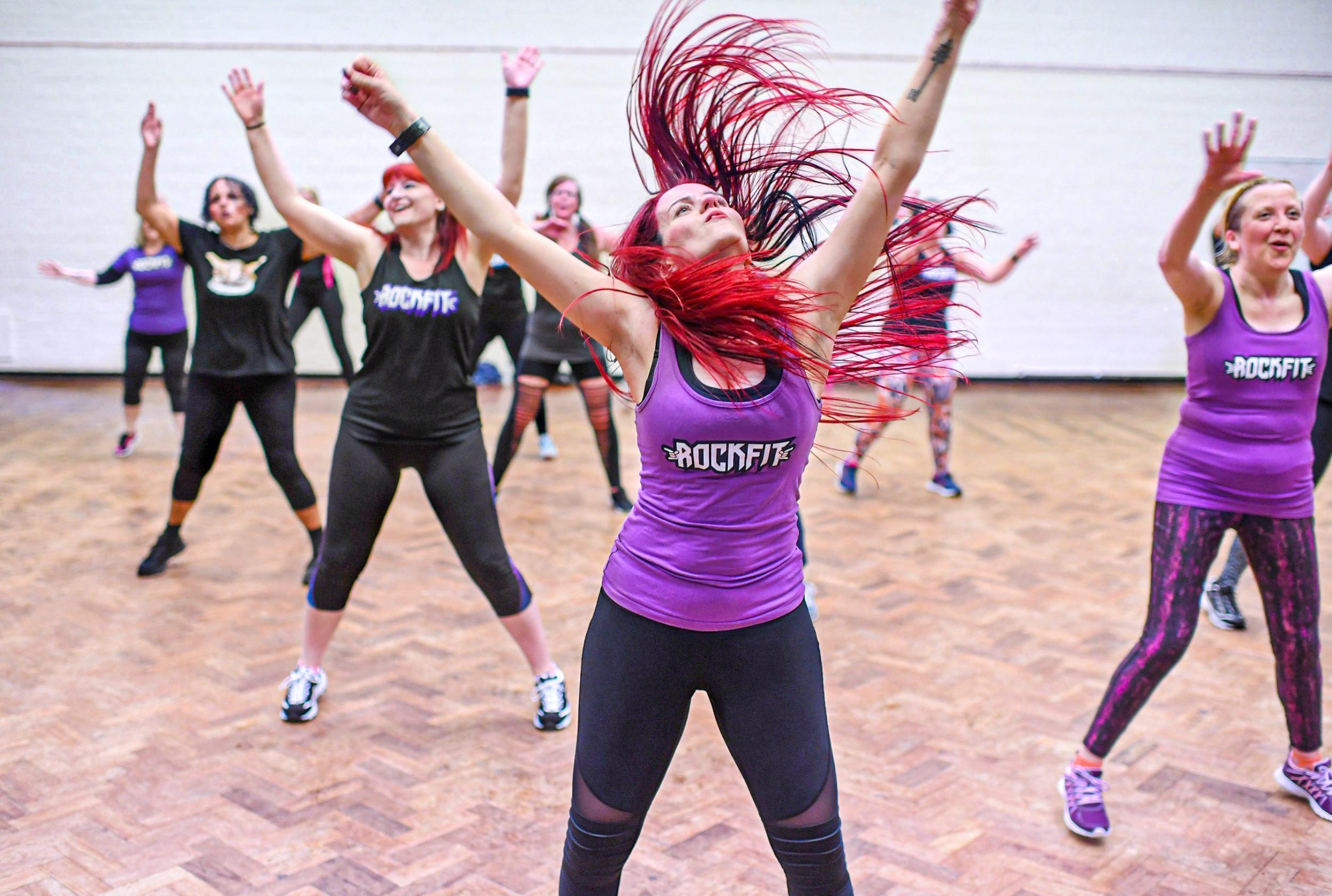 20/50

Hannah Hawkey, Dance (Plymouth)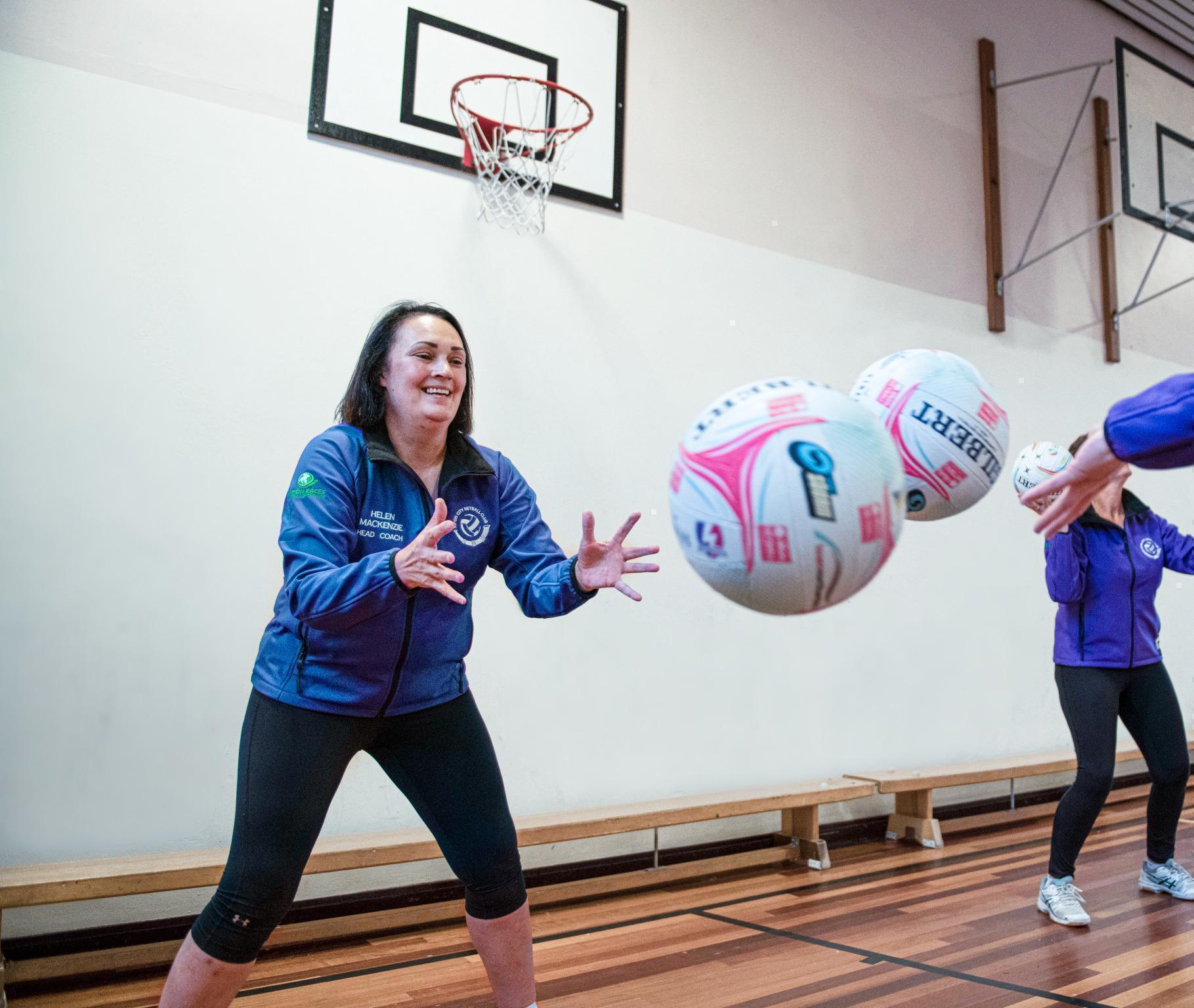 21/50

Helen Mackenzie, Netball (Ripon)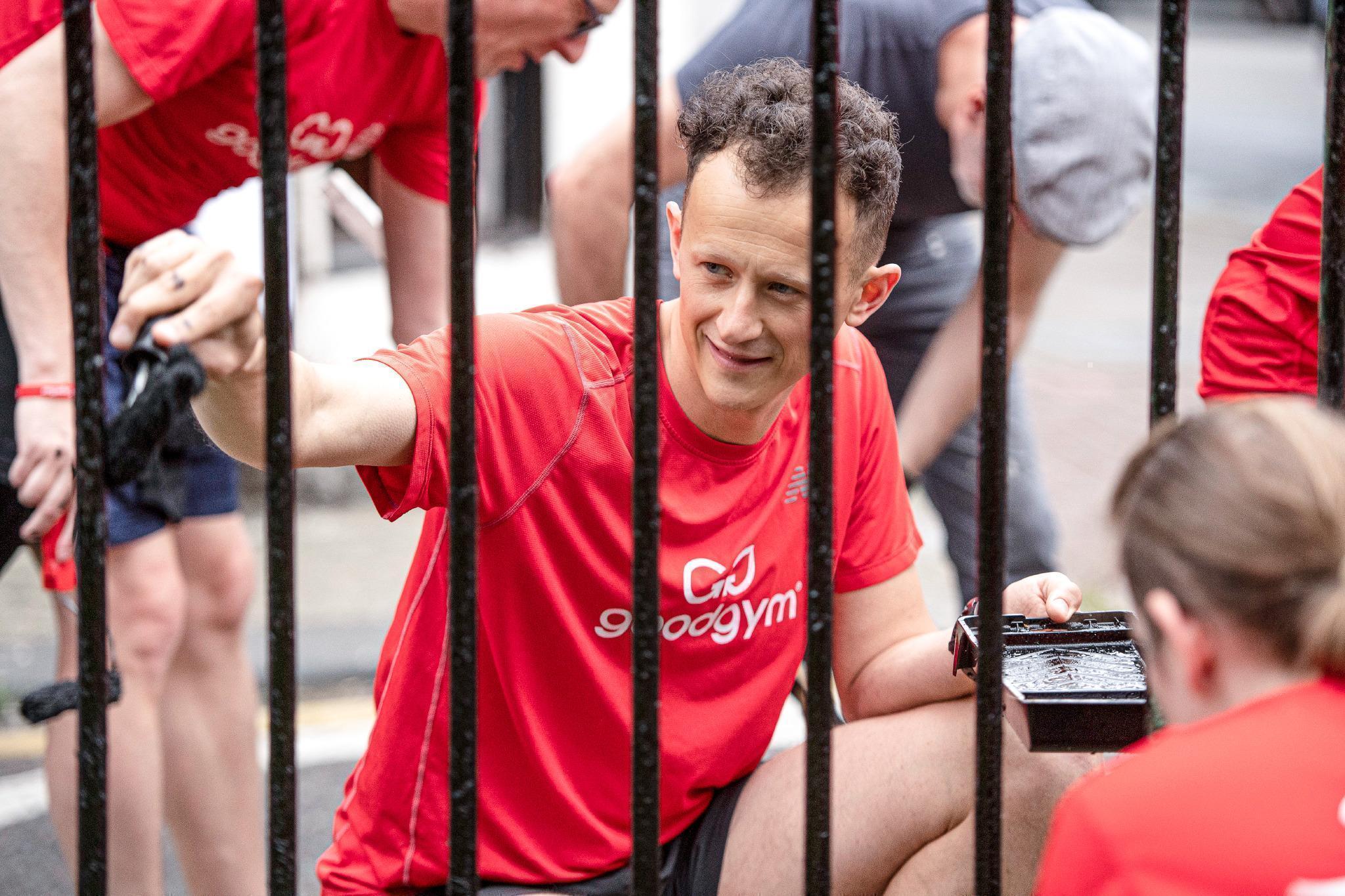 22/50

Ivo Gormley, Running (London)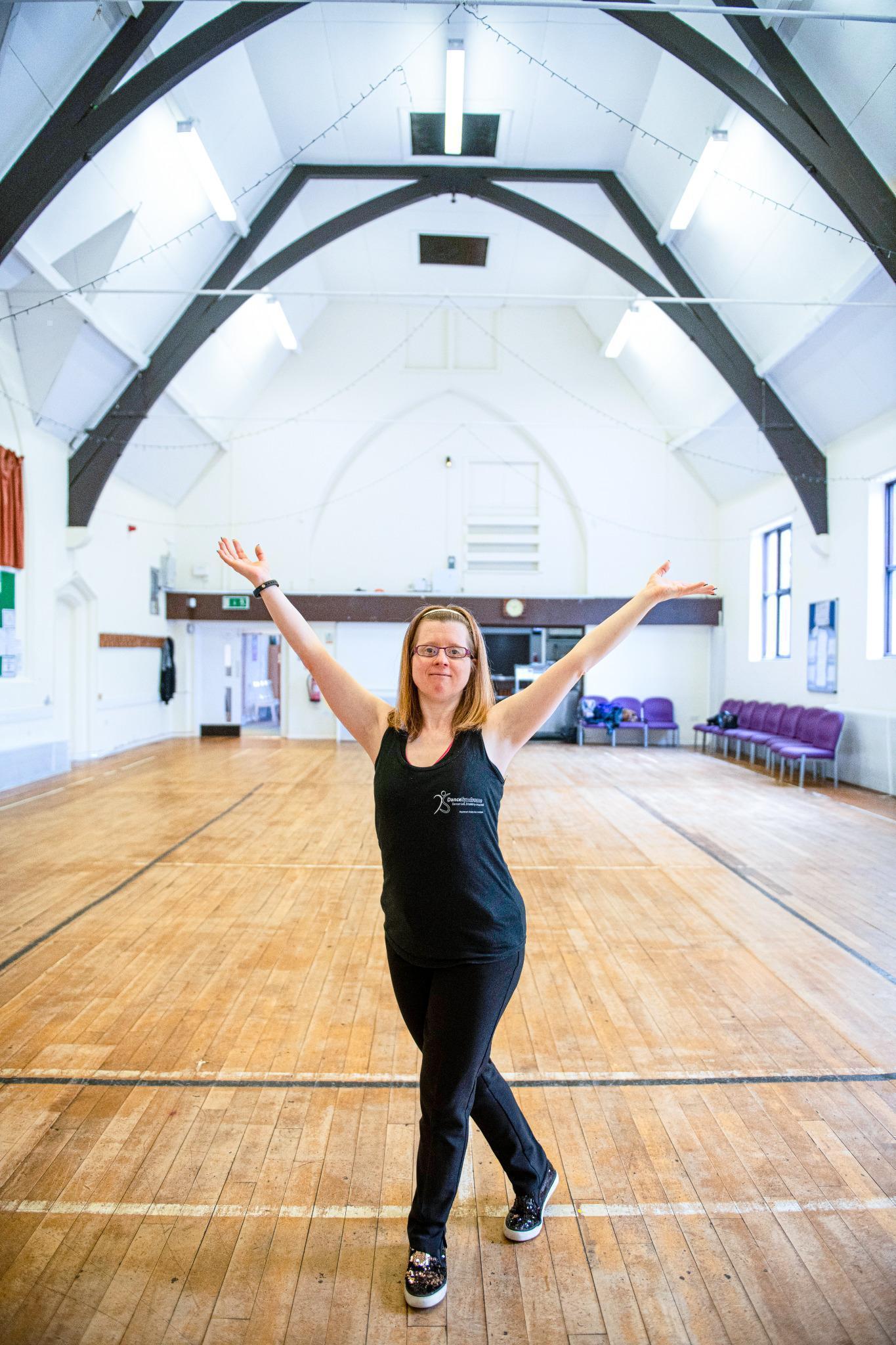 23/50

Jen Blackwell, Dance (Preston)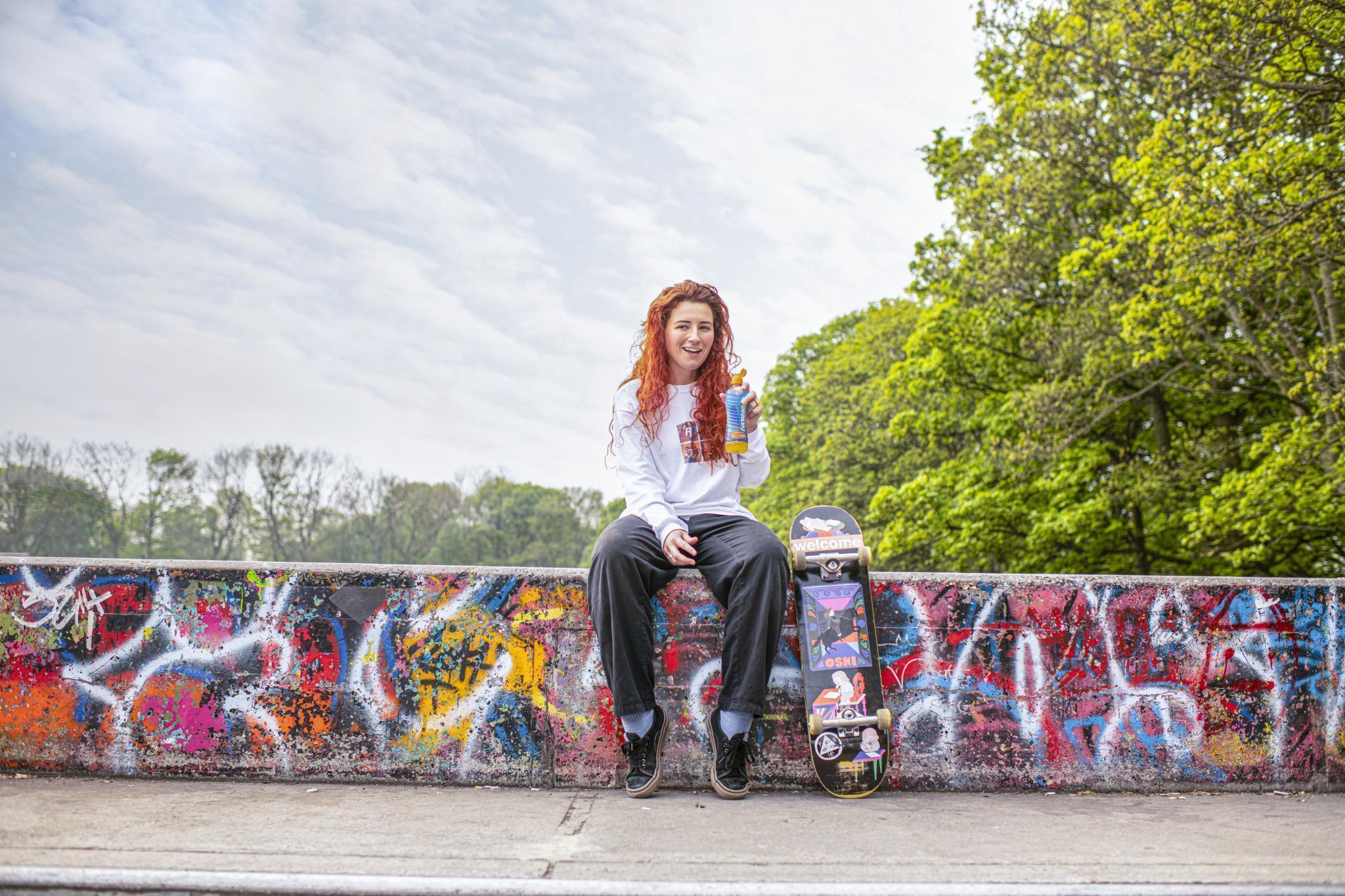 24/50

Jess Melia, Skateboarding (Leeds)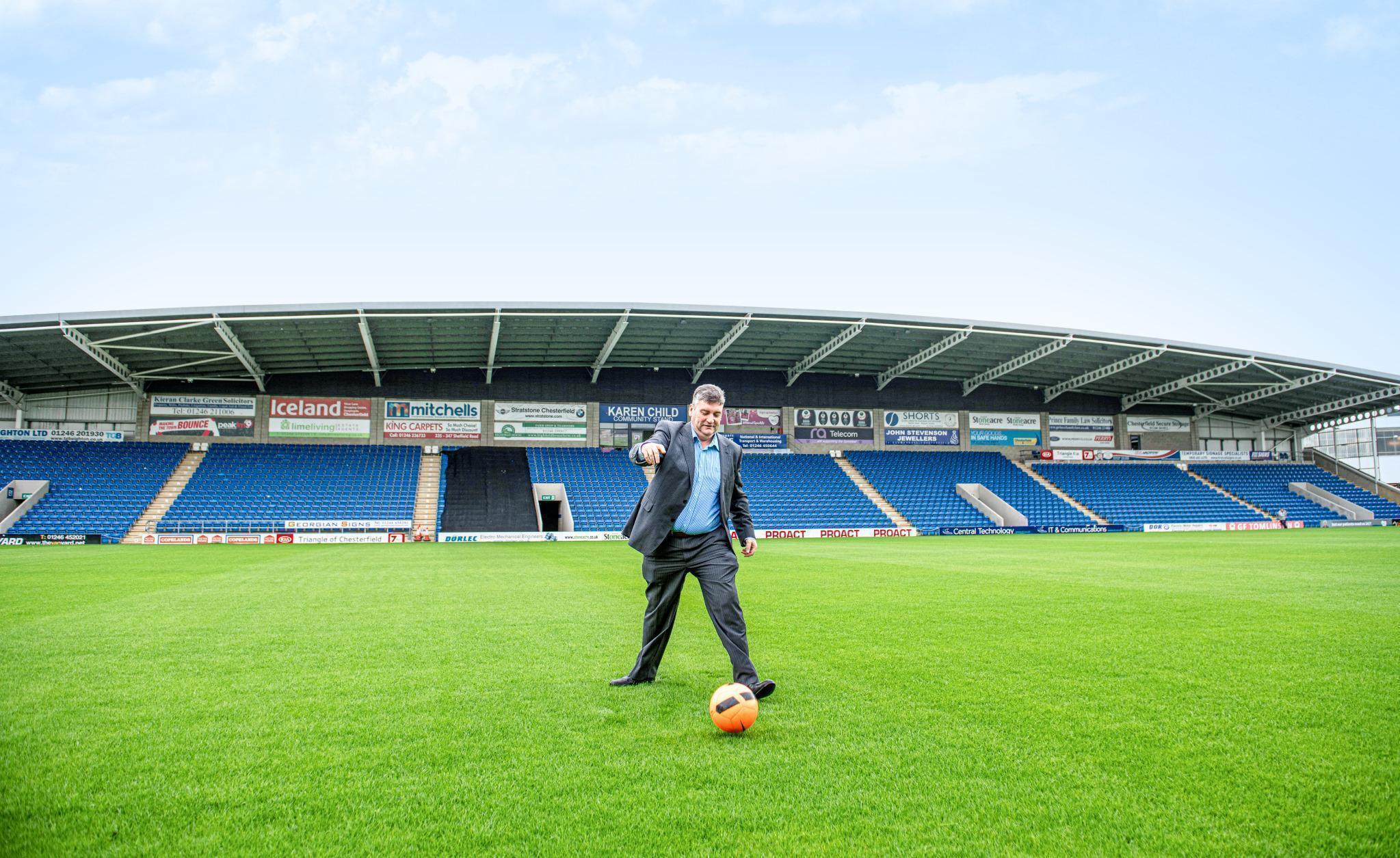 25/50

John Croot, Walking Football (Chesterfield)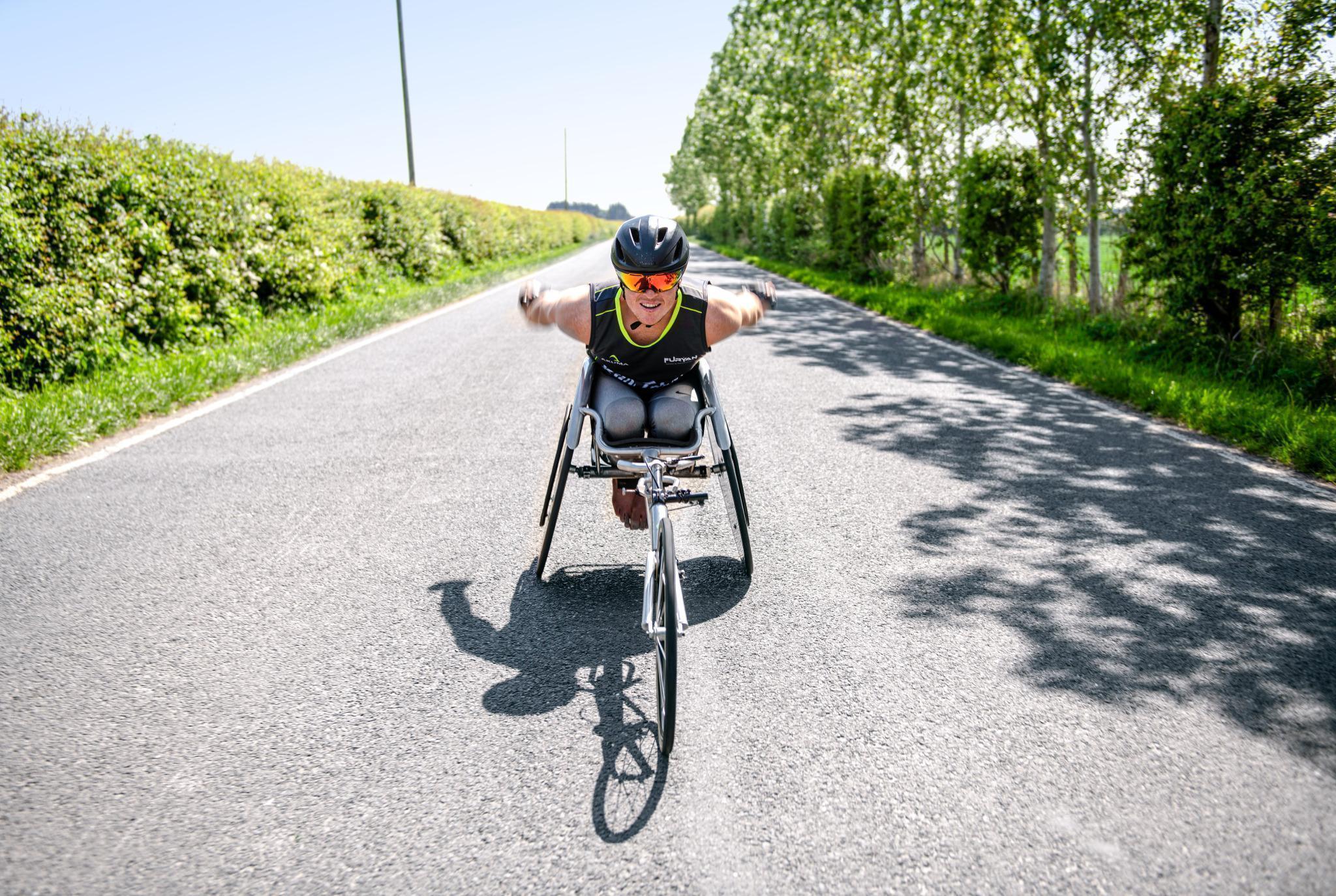 26/50

Josh Landmann, Para-athletics (Poulton-Le-Flyde)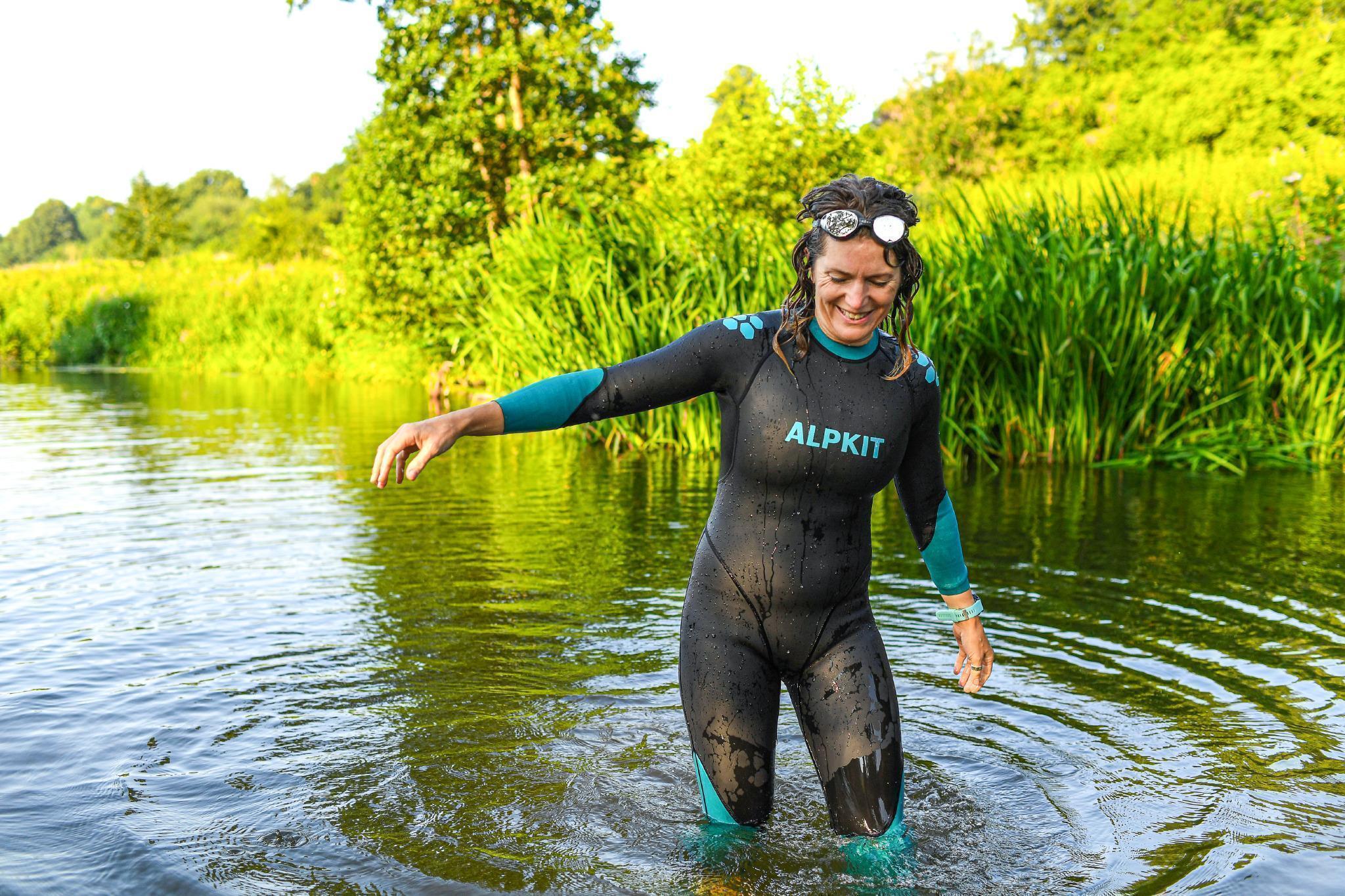 27/50

Kate Rew, Outdoor Swimming (Somerset)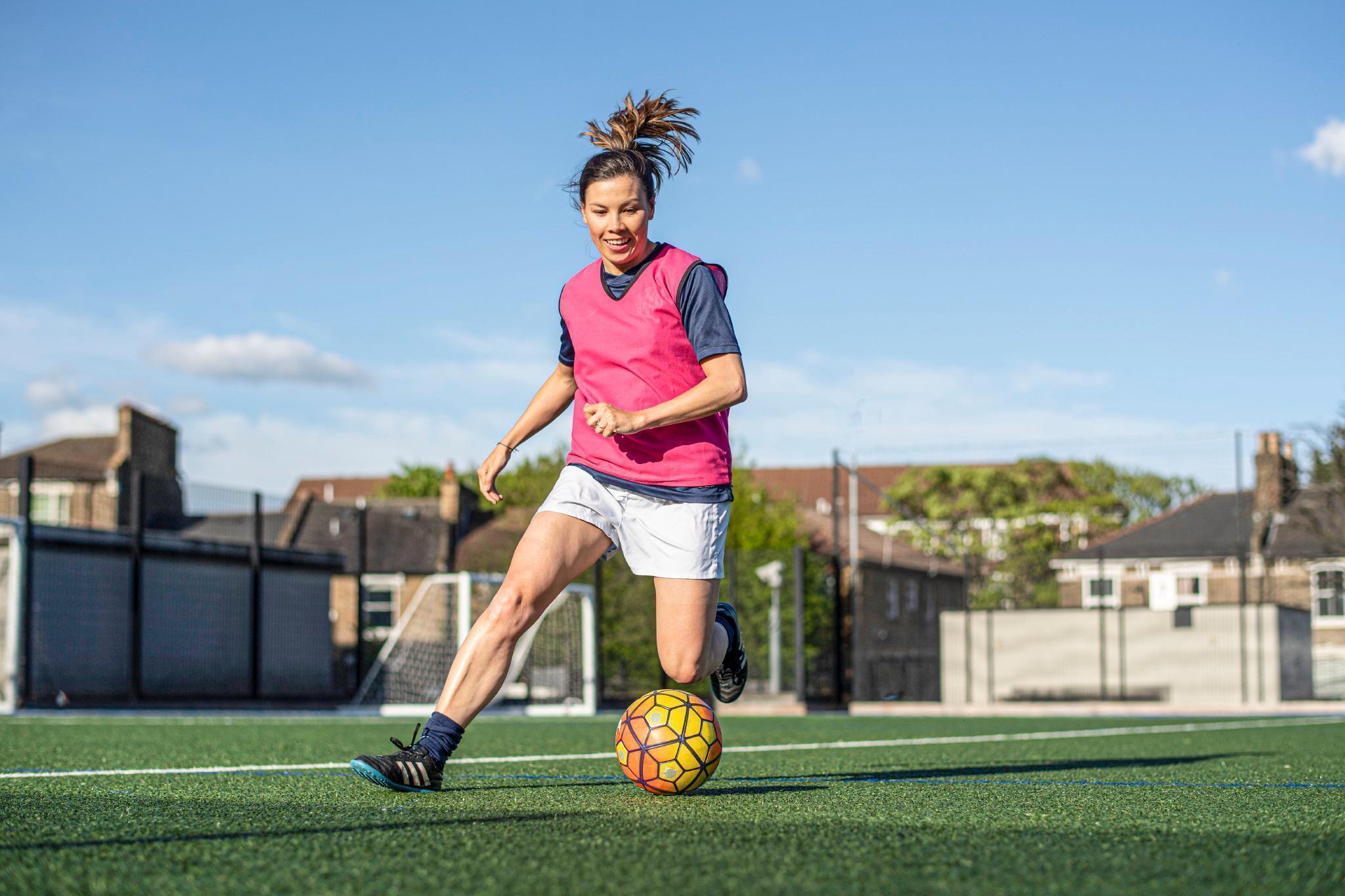 28/50

Katee Hui, Football (London)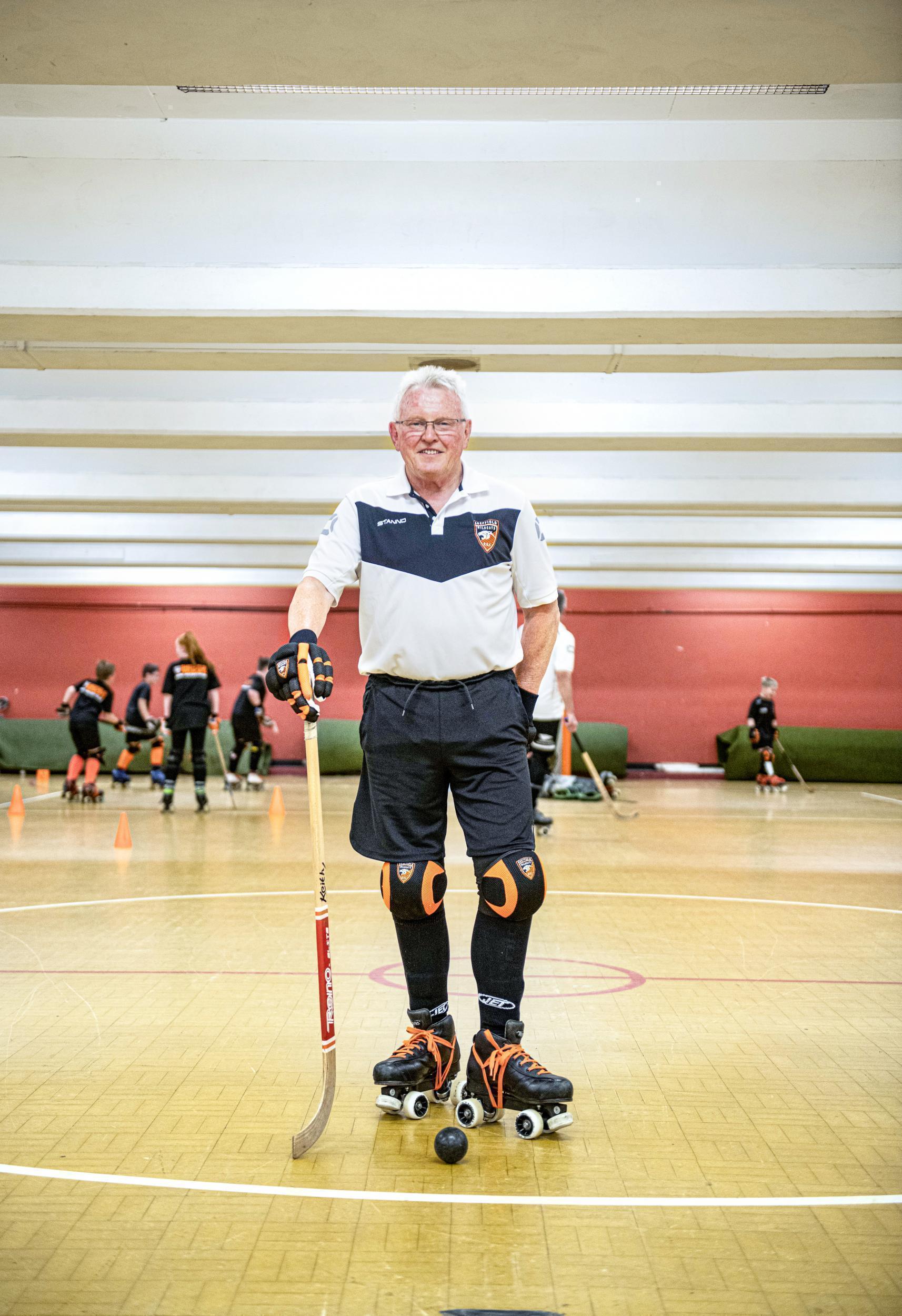 29/50

Keith Whitton, Rink Hockey (Doncaster)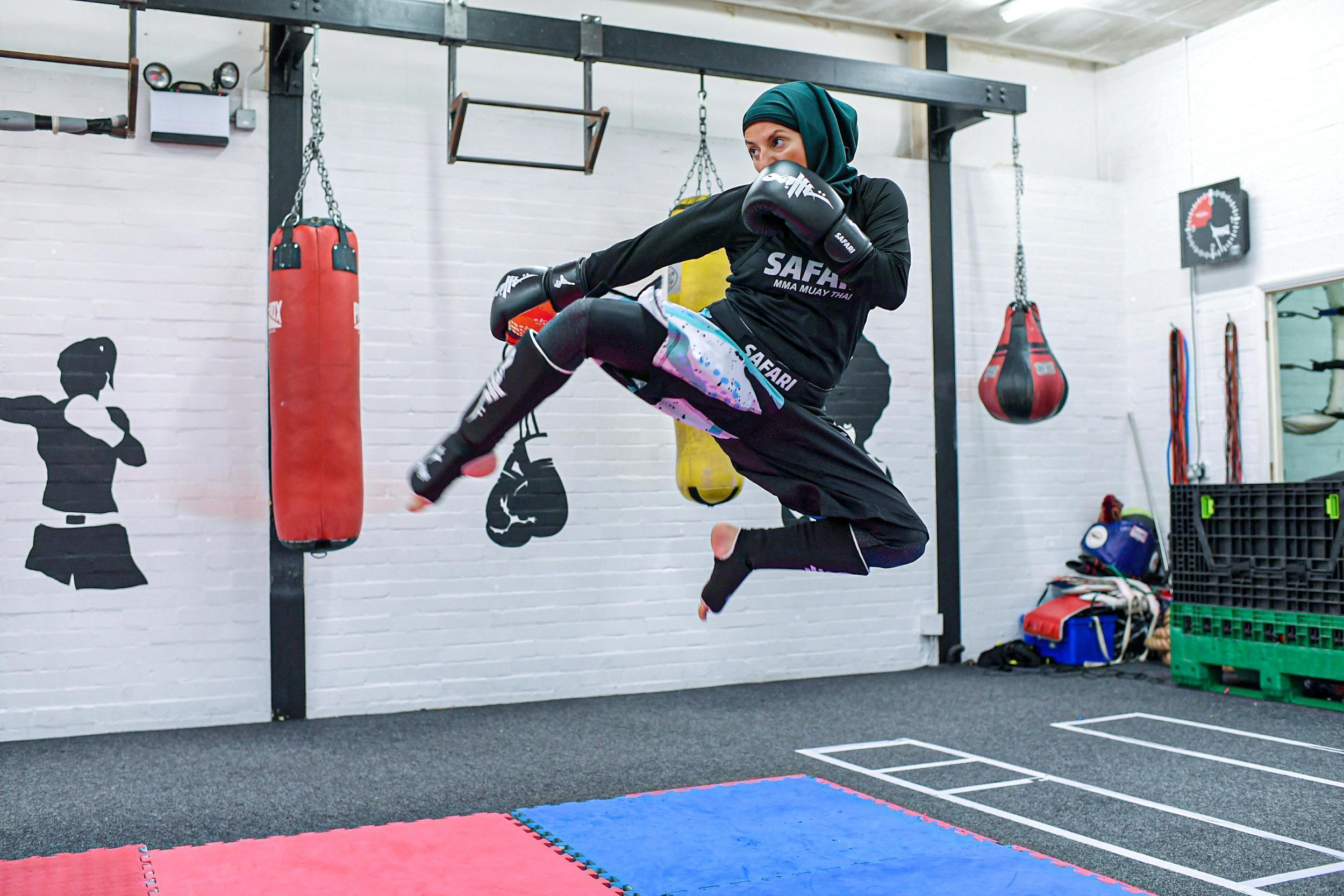 30/50

Khadijah Safari, Martial Arts (Milton Keynes)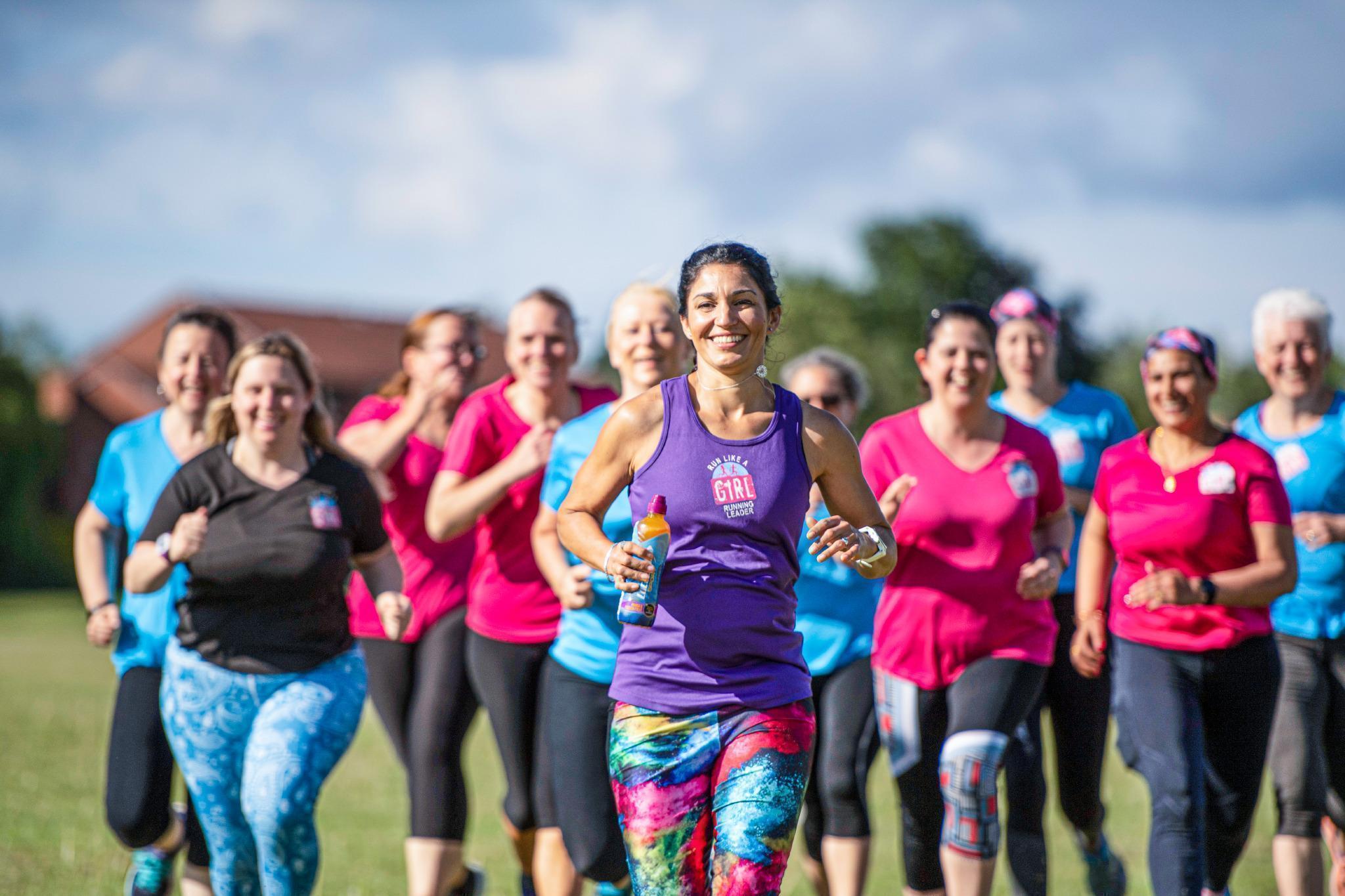 31/50

Lauren Gregory, Running (Leamington Spa)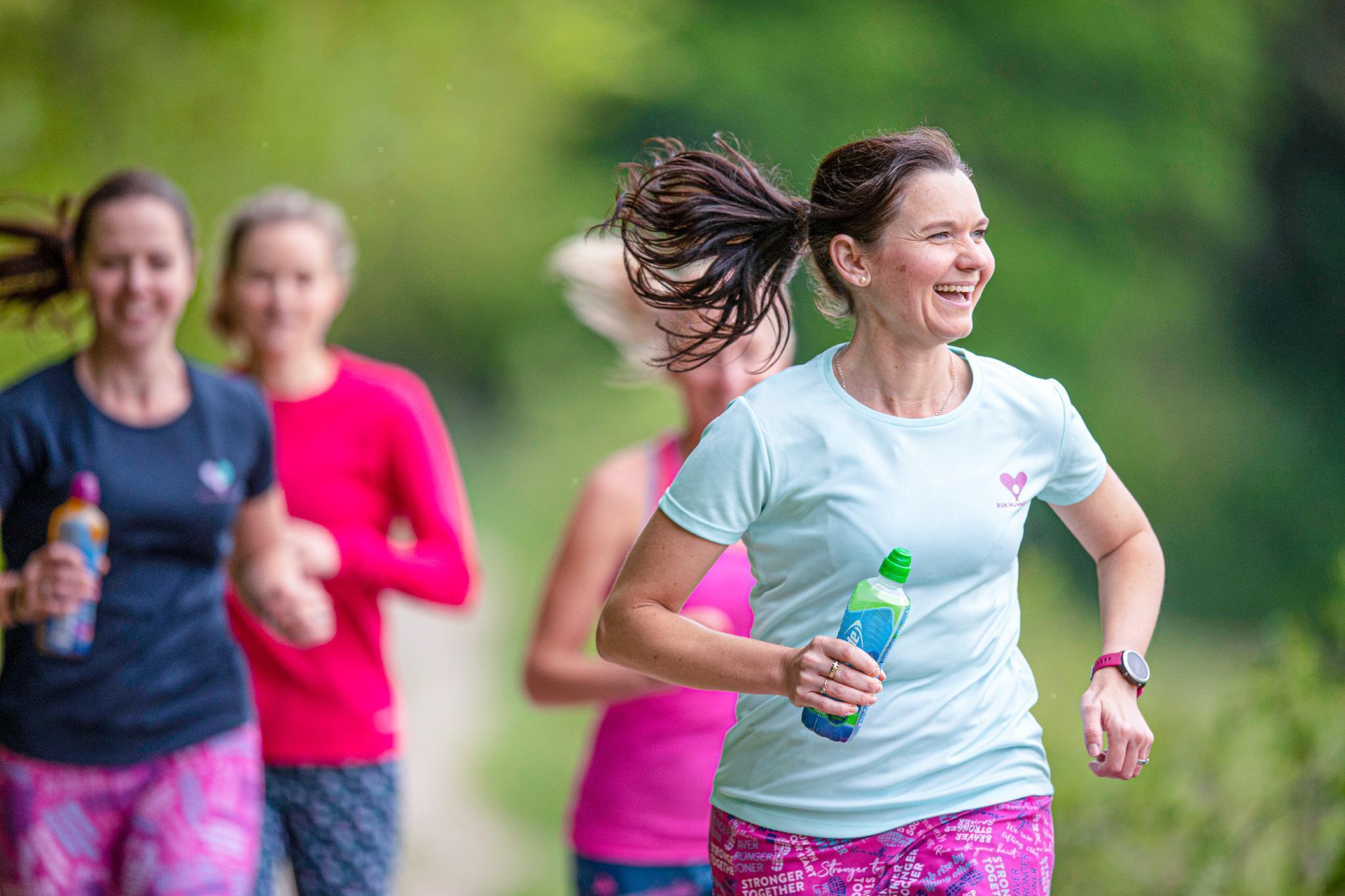 32/50

Leanne Davies, Running (Leatherhead)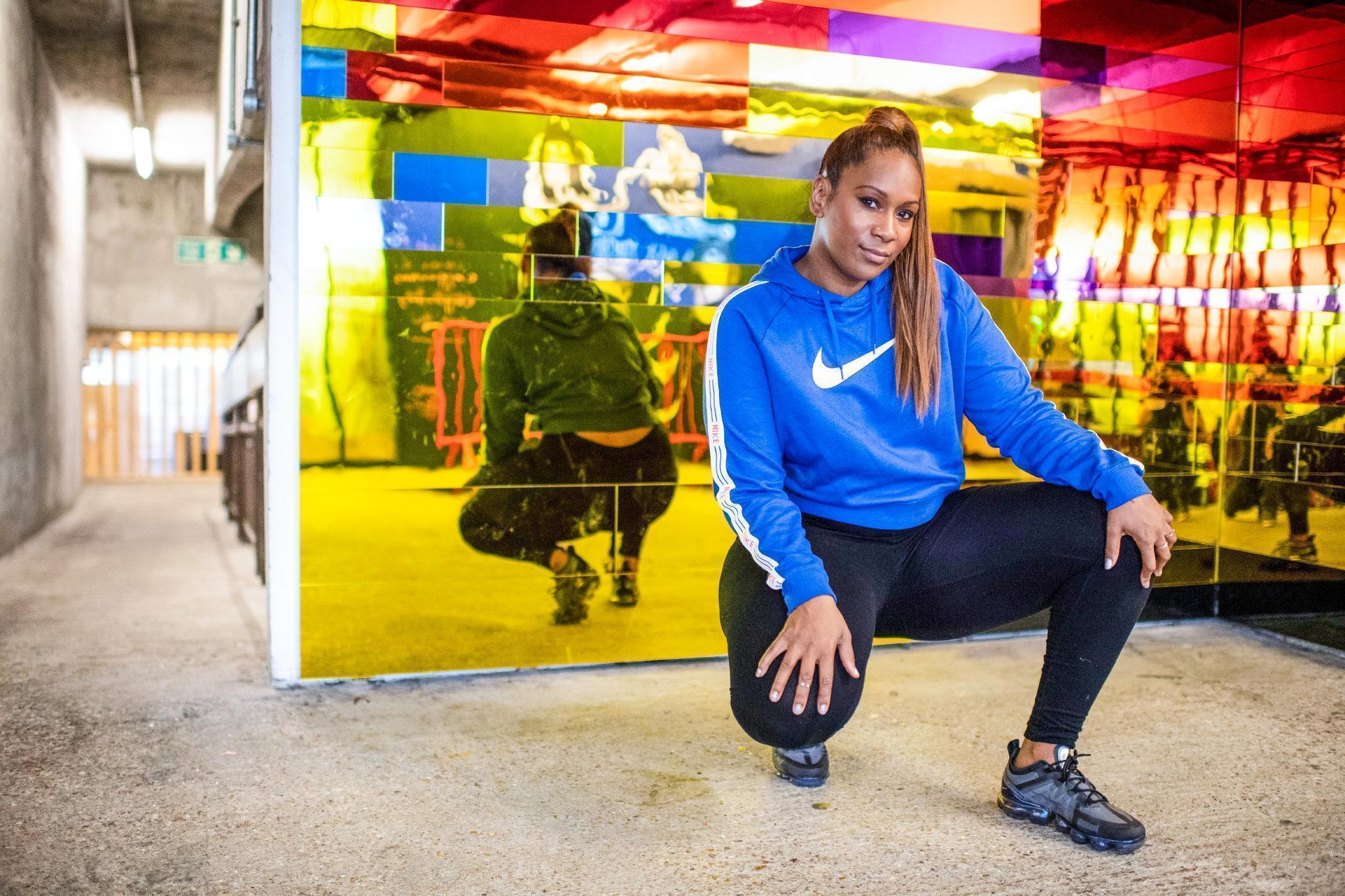 33/50

Leanne Pero, Dance (London)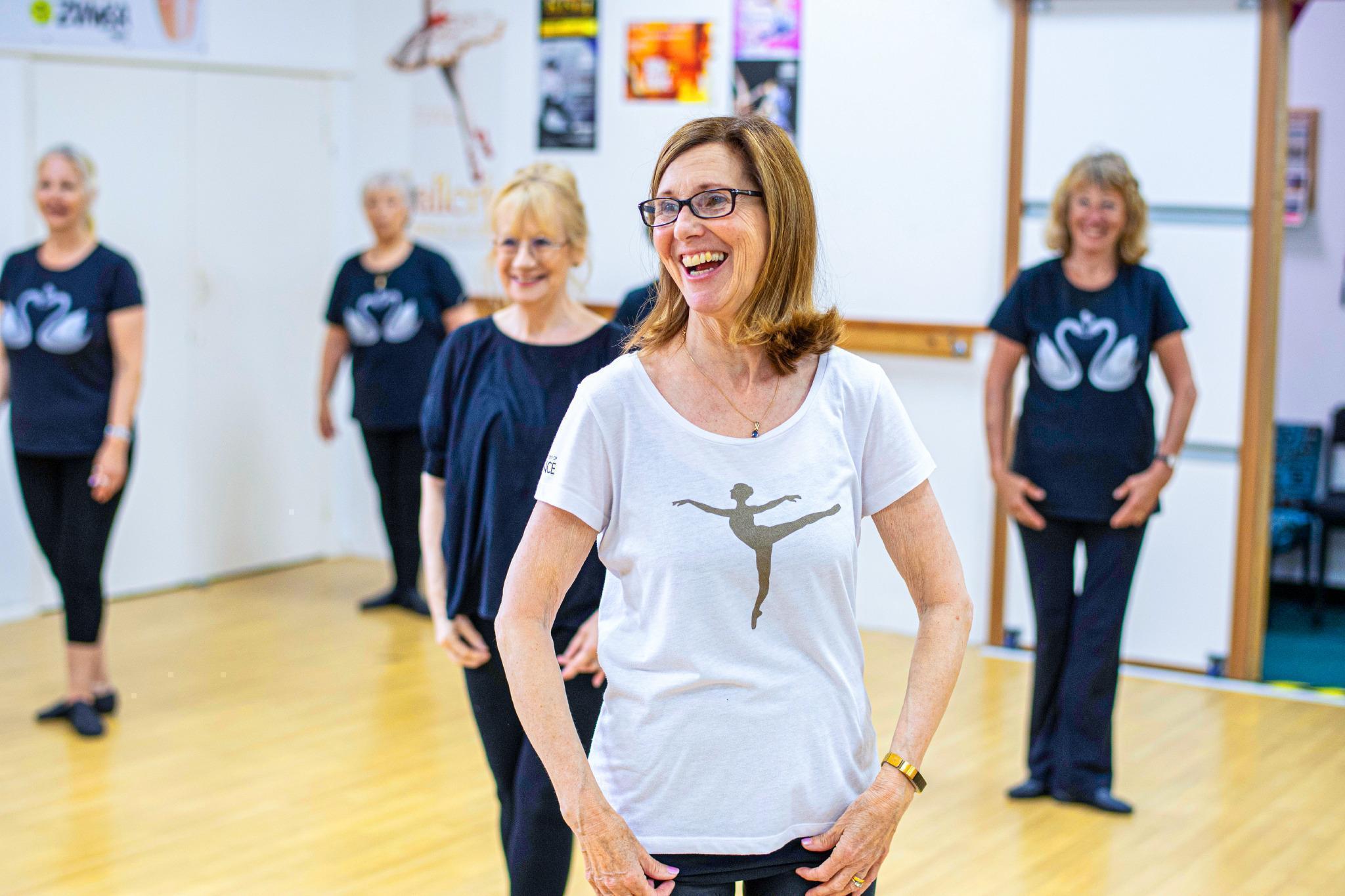 34/50

Linda Hesselden, Ballet (Plymouth)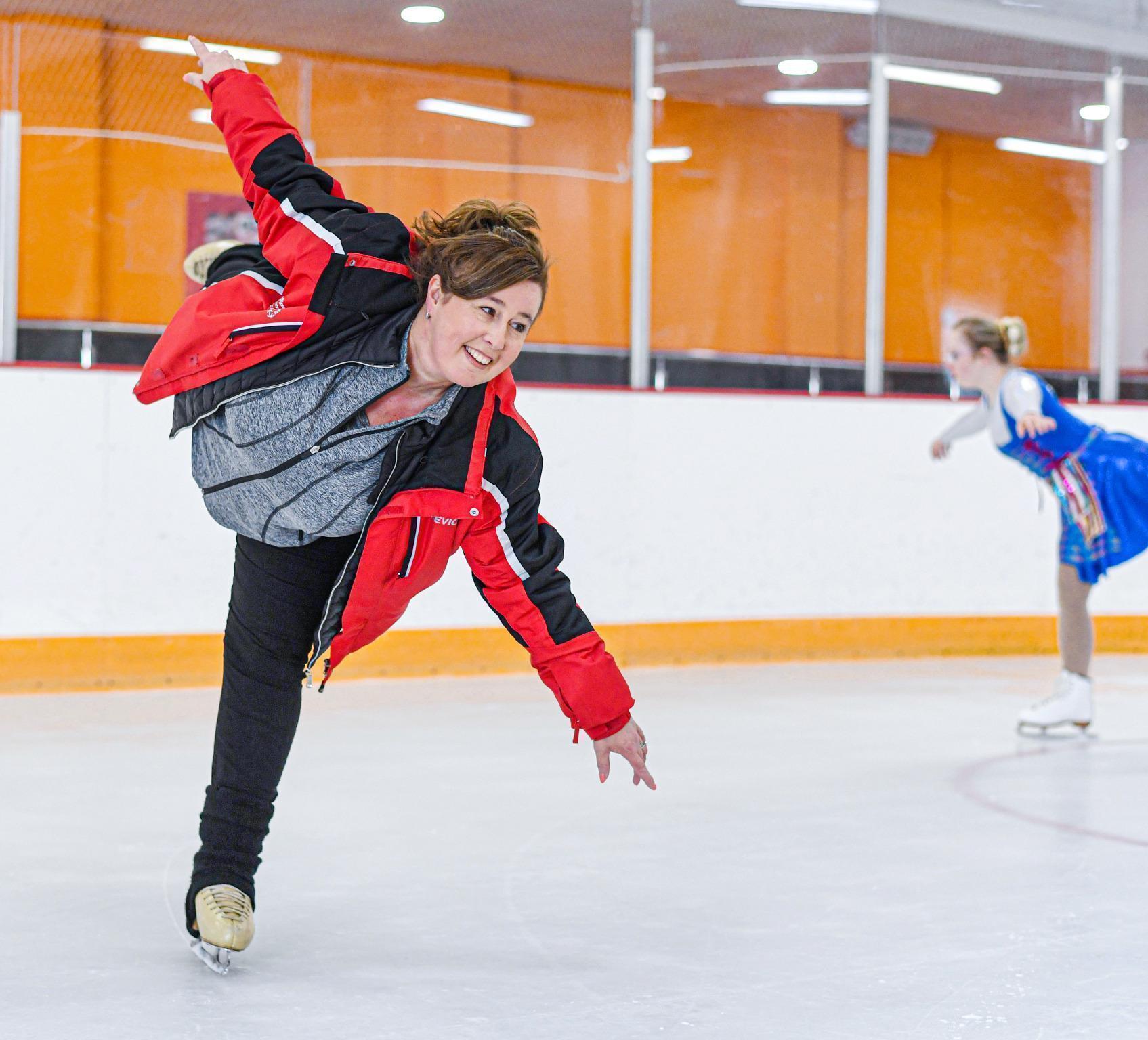 35/50

Louisa Chatwin, Ice-Skating (Selston)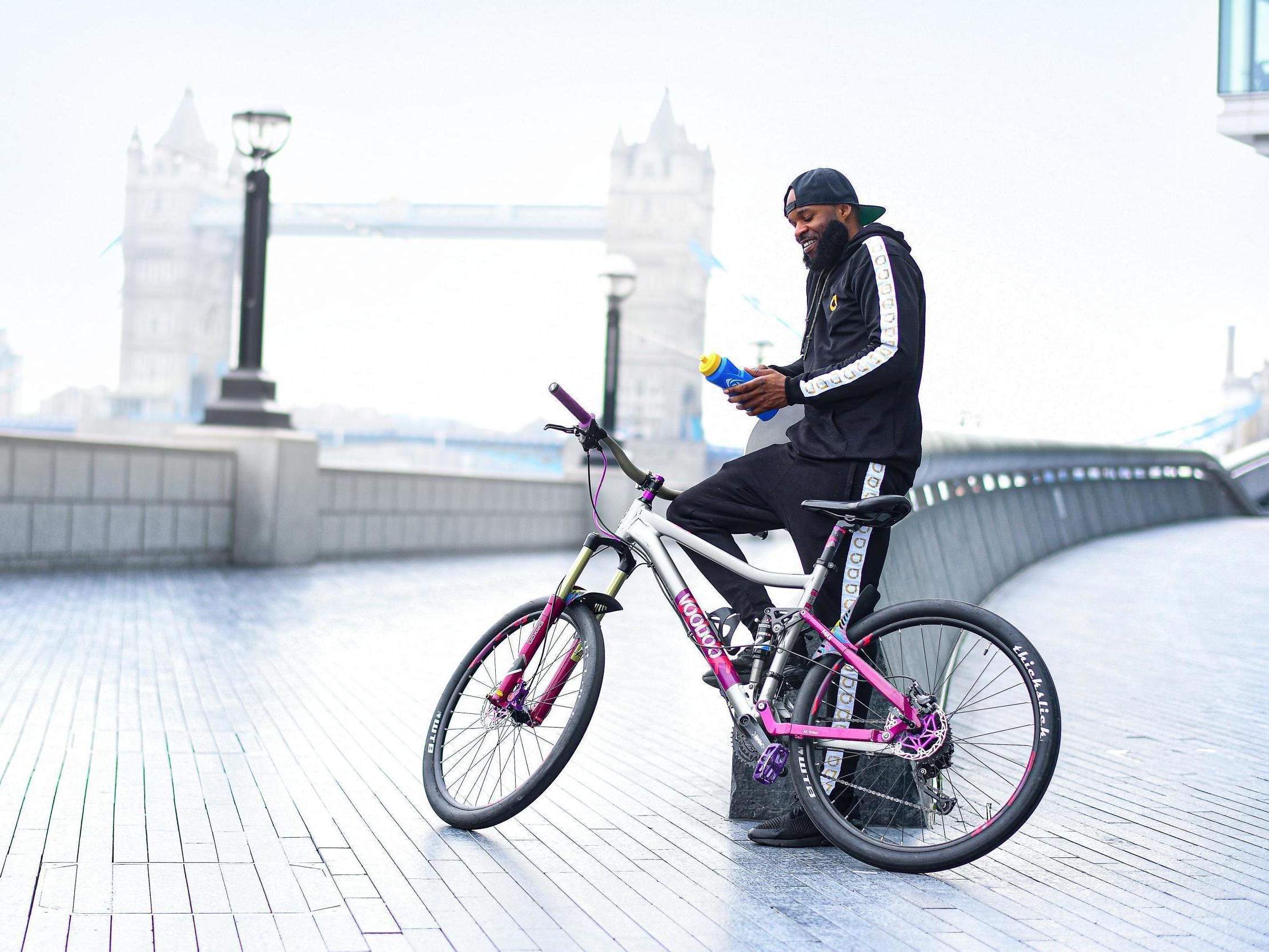 36/50

Mac Ferrari, Cycling (London)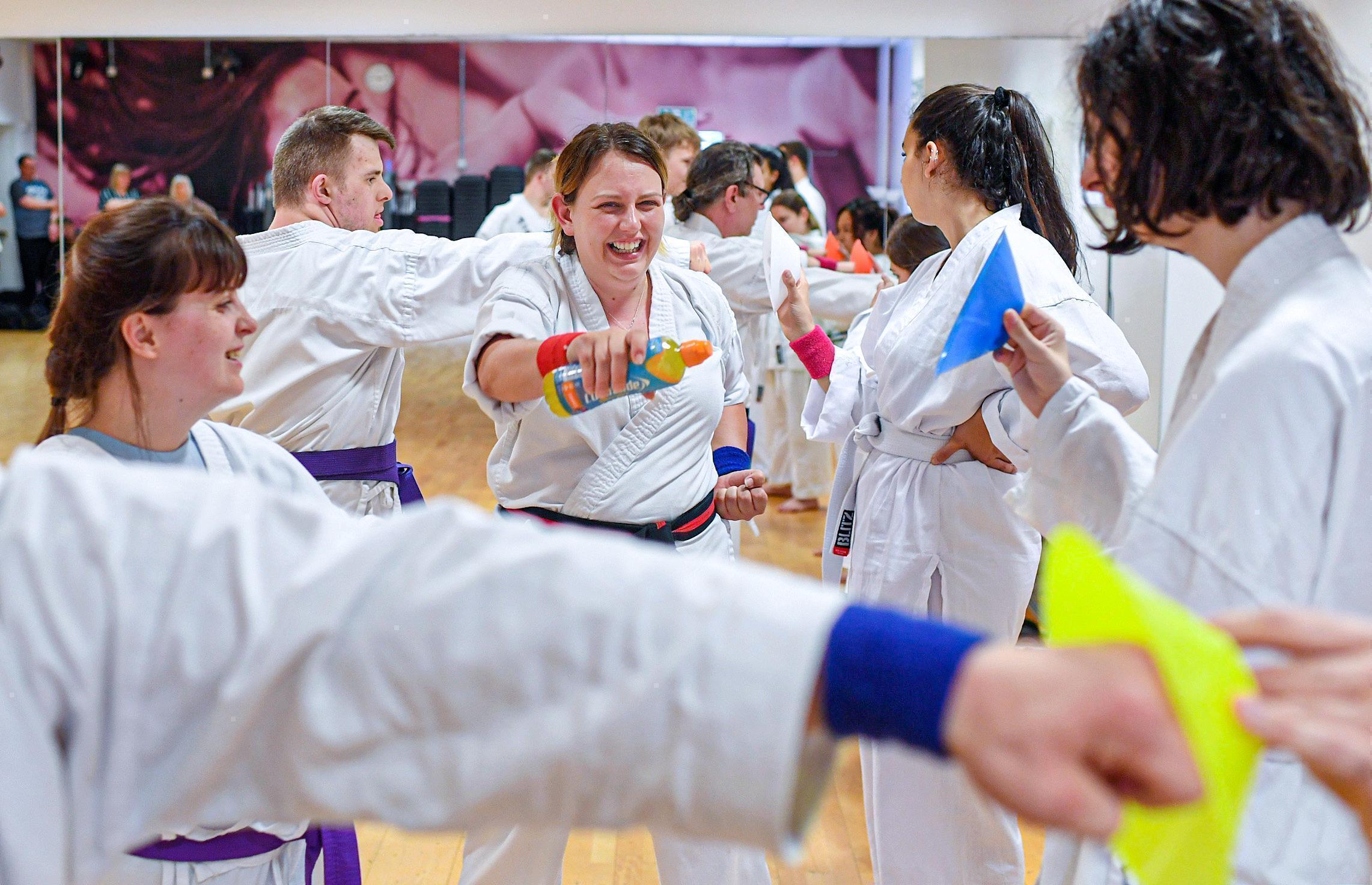 37/50

Melanie Timberlake, Martial Arts (Aylesbury)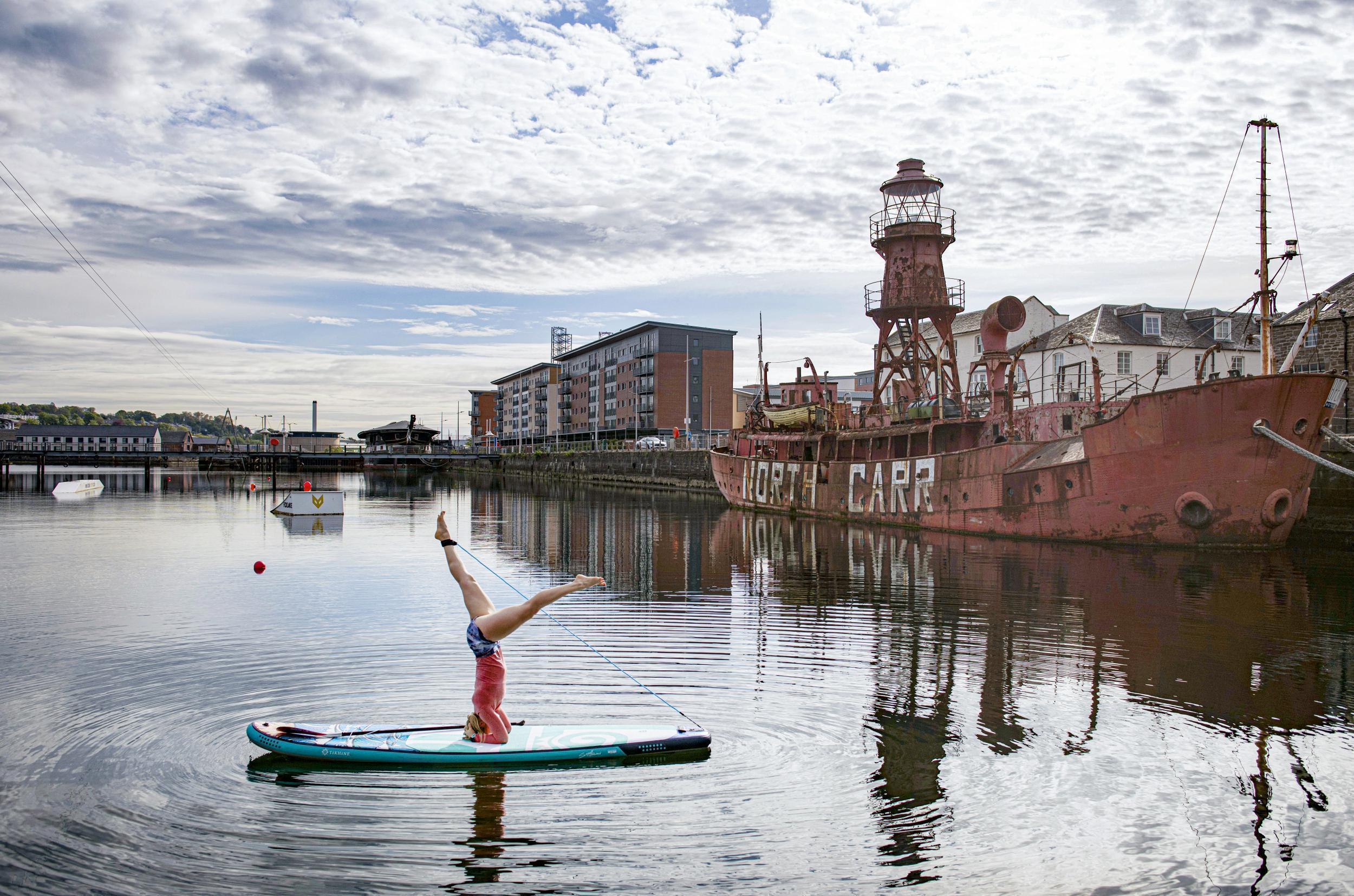 38/50

Michaella Robb, Paddleboard Yoga (Angus)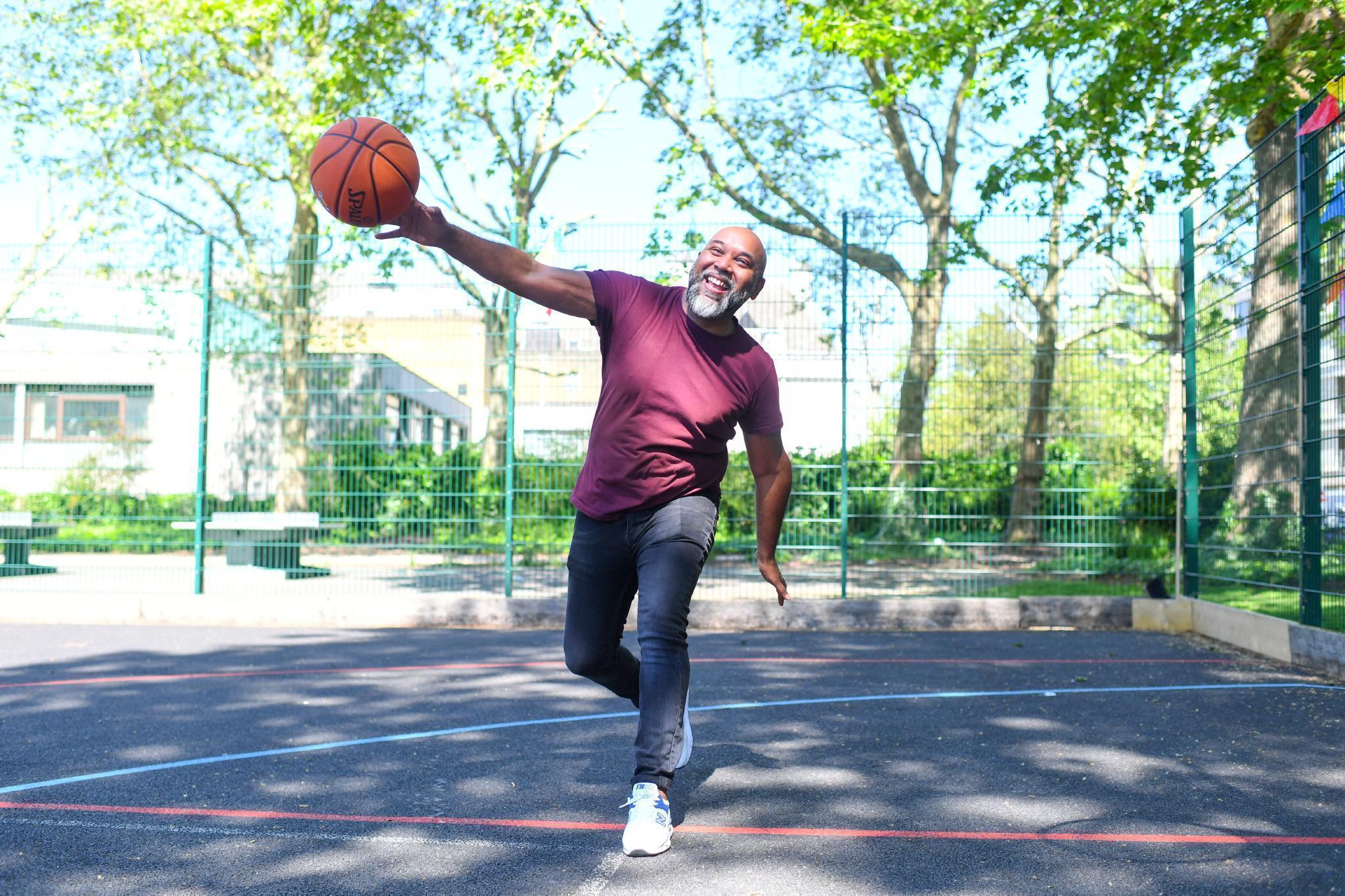 39/50

Oliur Rahman, Community Sports (London)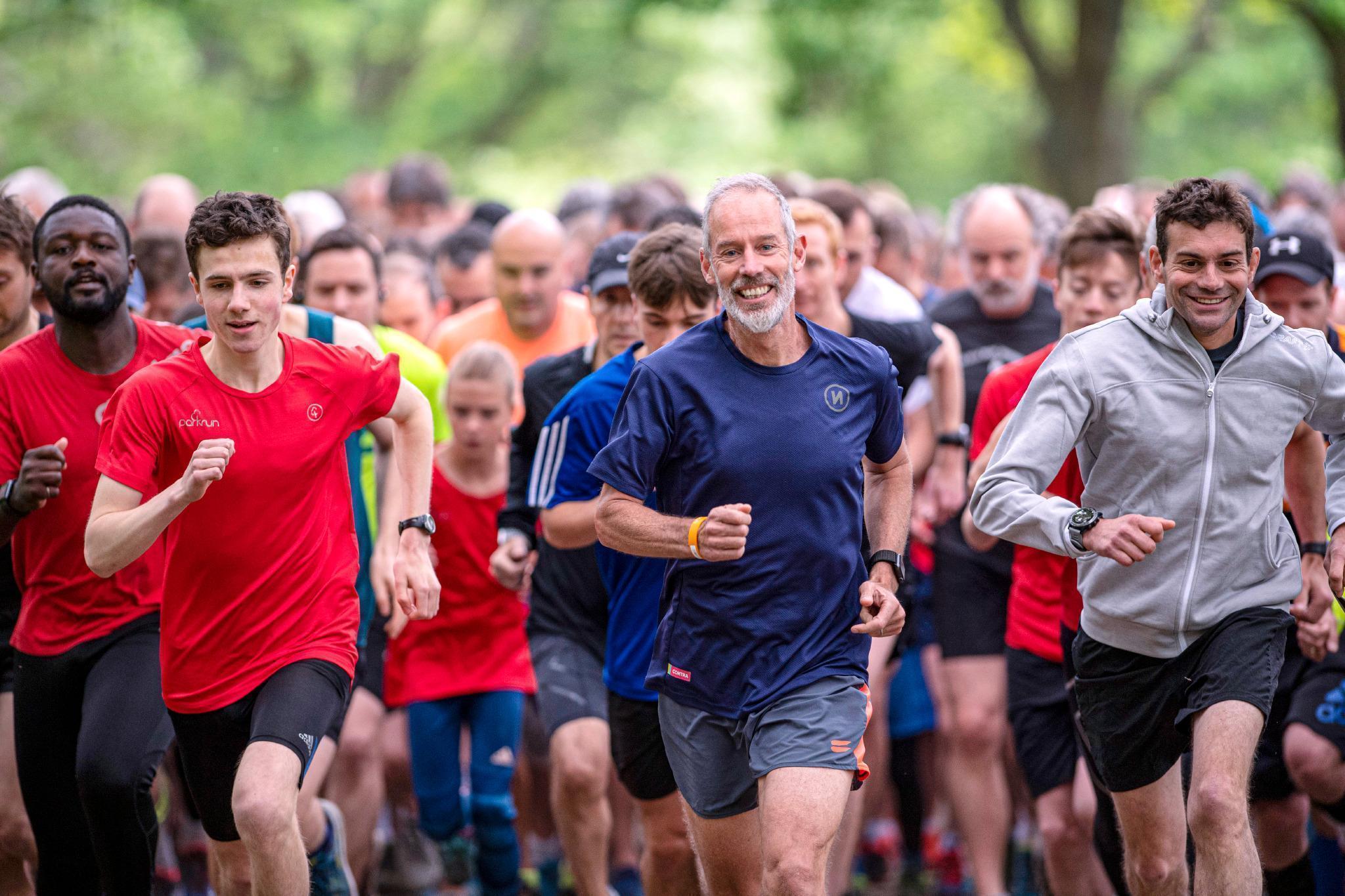 40/50

Paul Sinton-Hewitt, Running (London)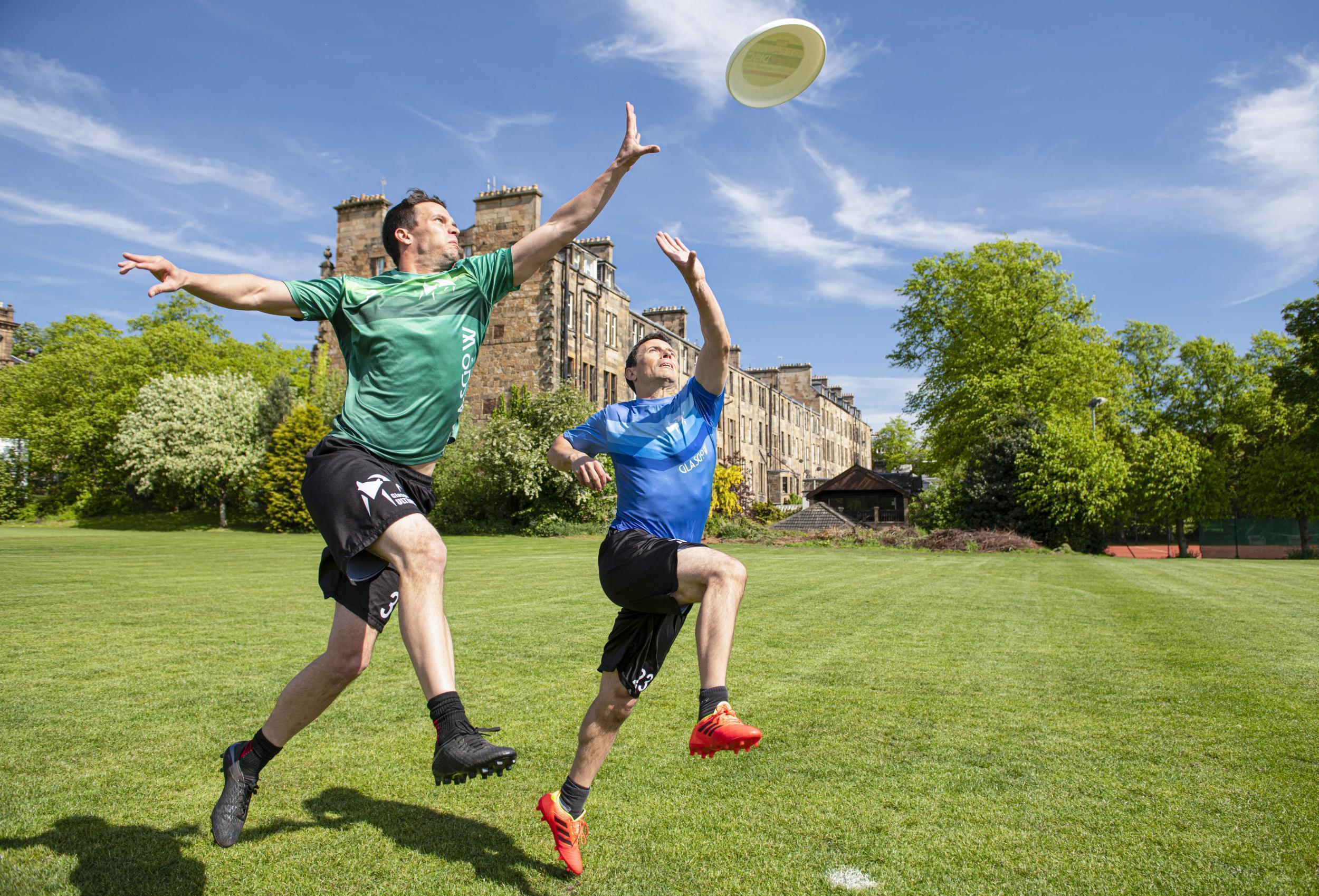 41/50

Phil & Shaun Webb, Ultimate Frisbee (Glasgow)
42/50

Philip Collins, Swimming (London)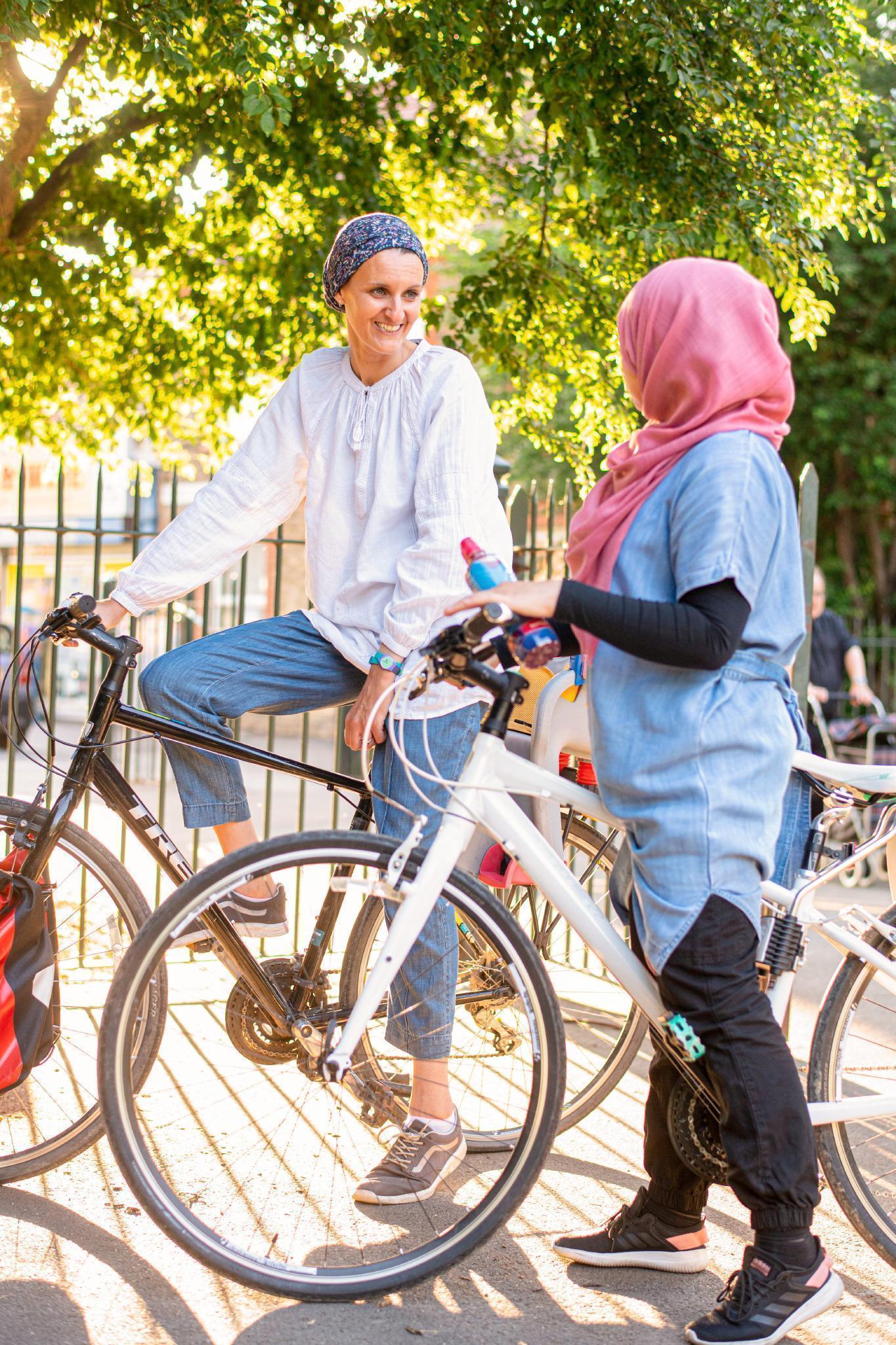 43/50

Sarah Javaid, Cycling (London)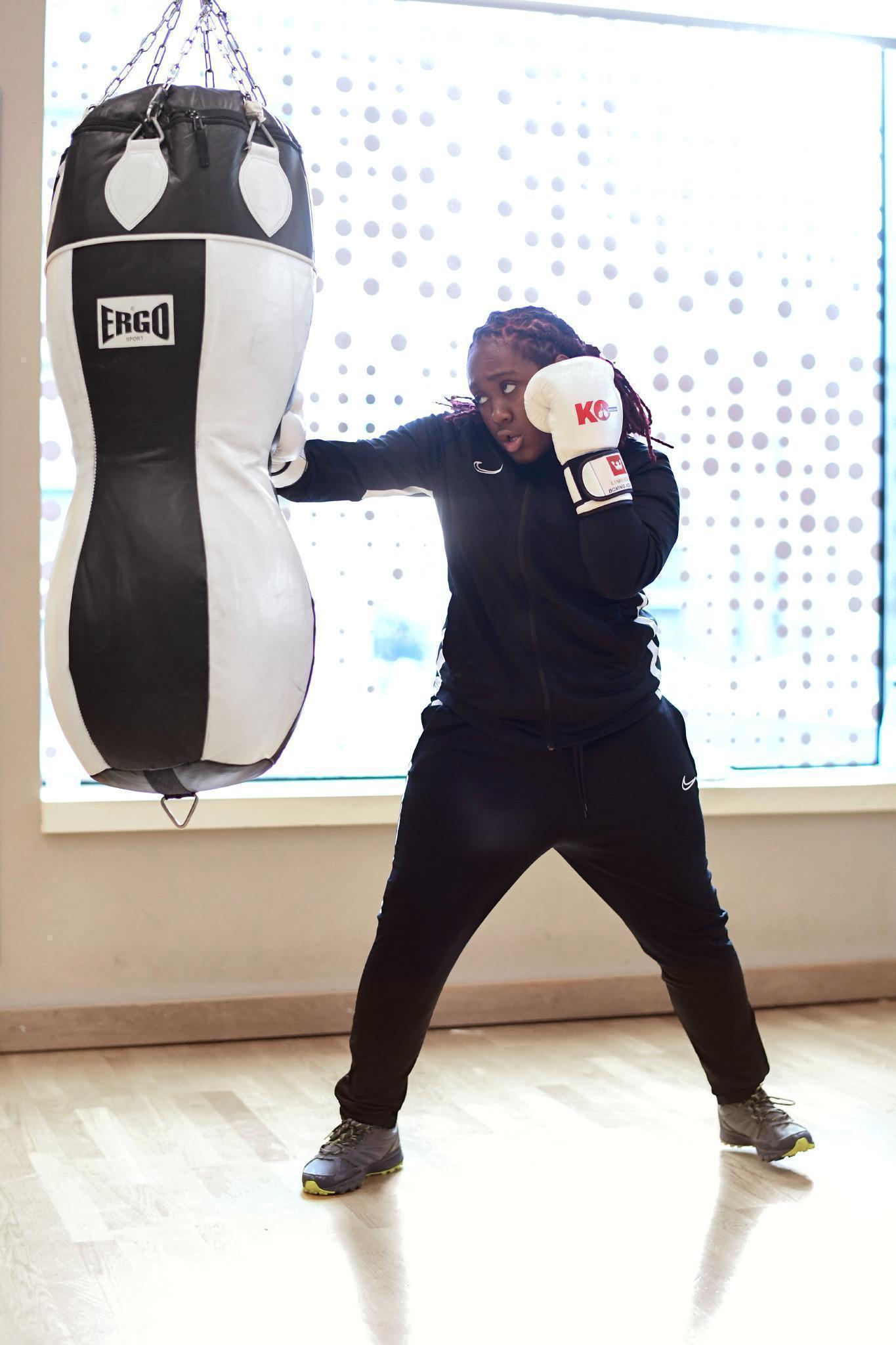 44/50

Shannia Richardson-Gordon, Boxing (London)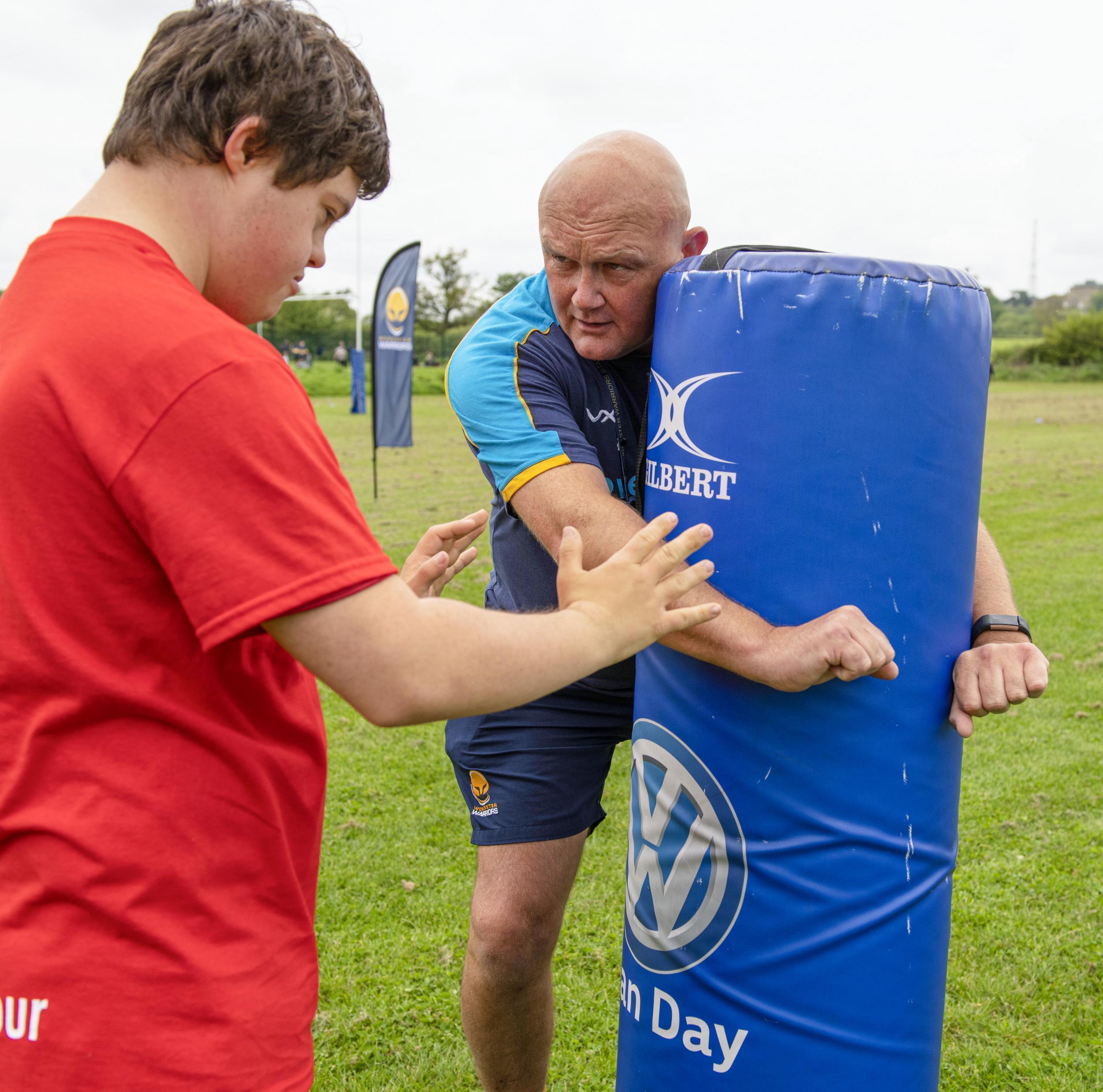 45/50

Simon Northcott, Disability Sports (Worchester)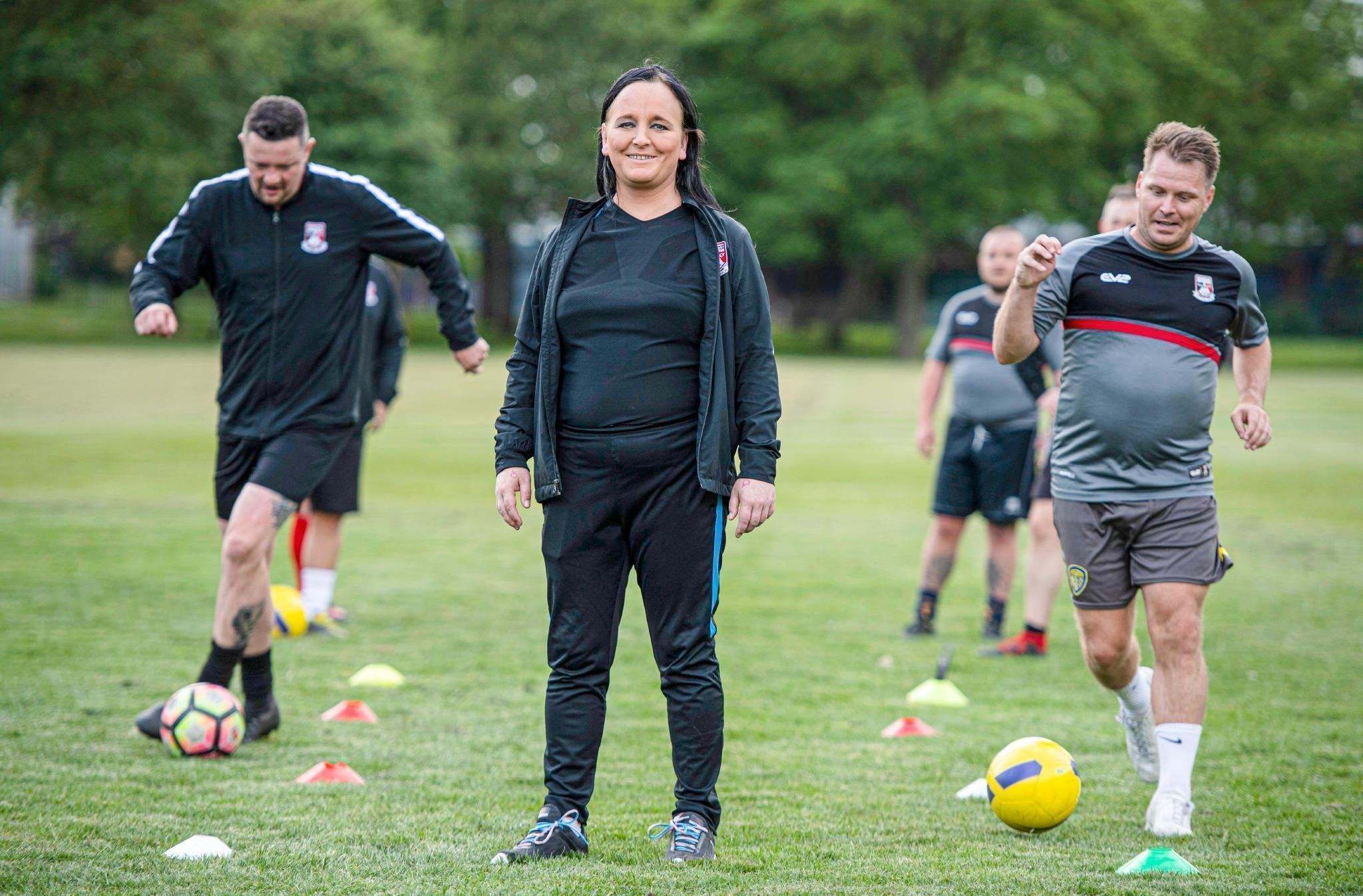 46/50

Skye Stewart, Football (Wolverhampton)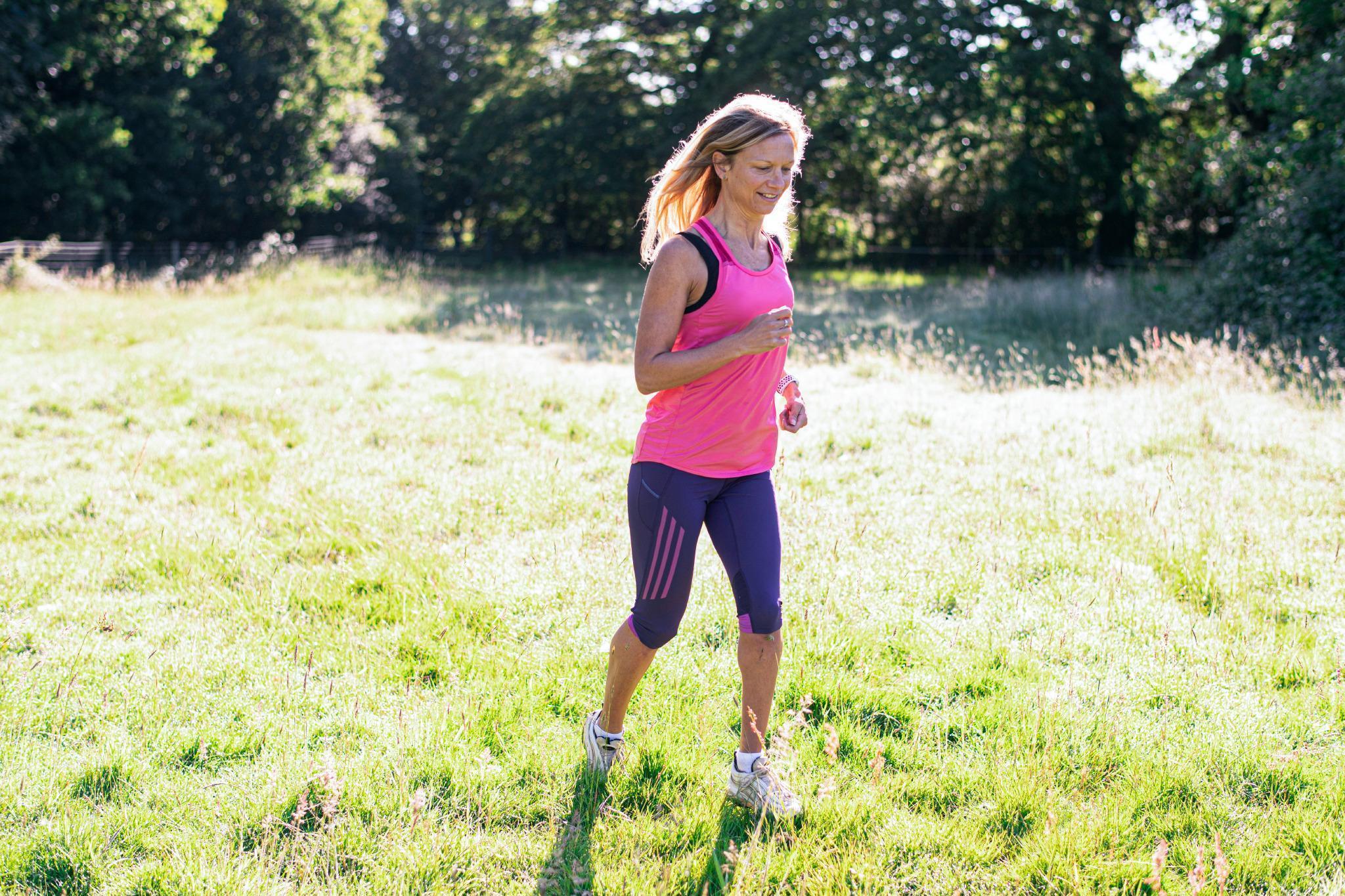 47/50

Sophia Warner, Sprinting (Ockley)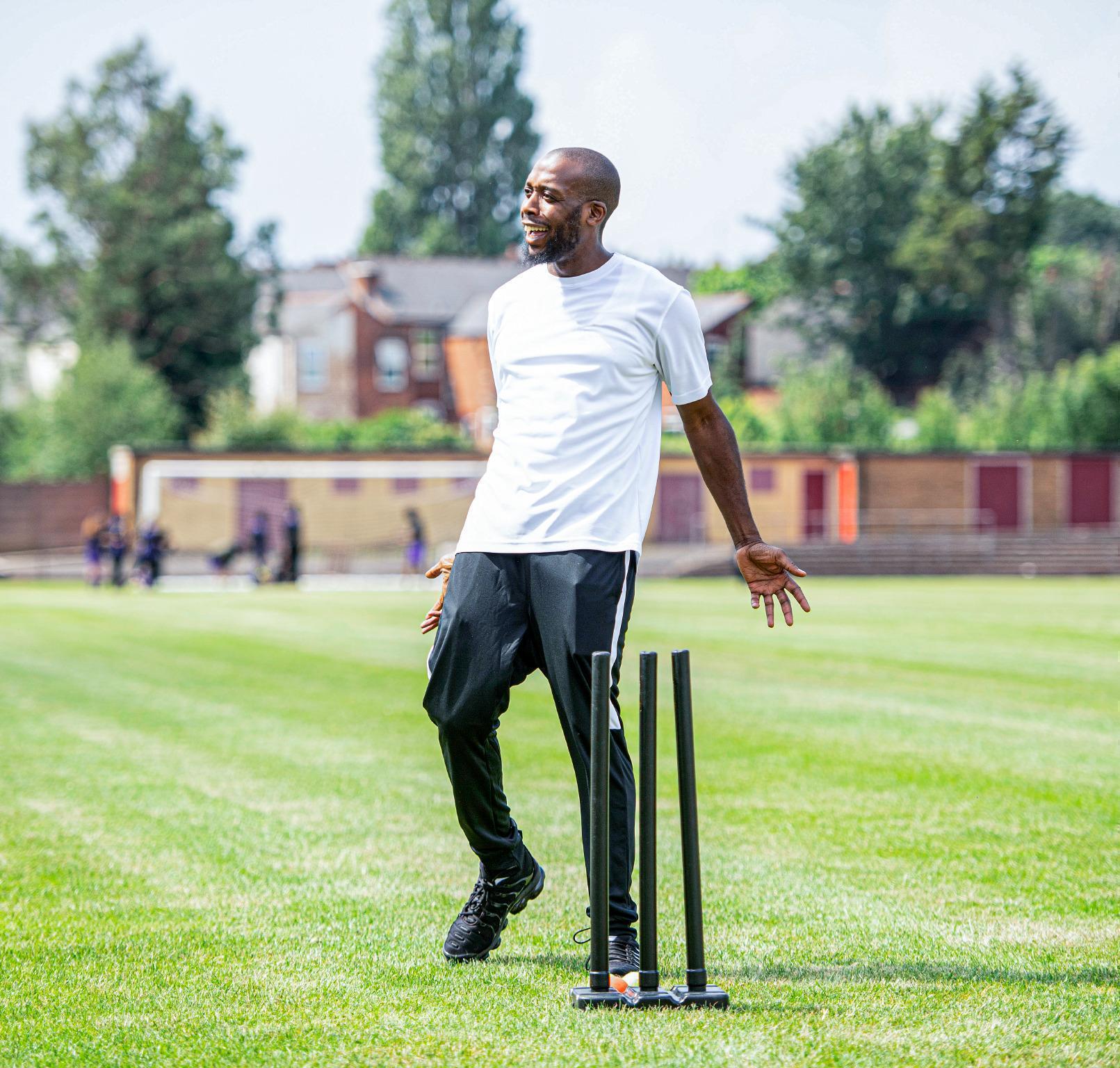 48/50

Tanayah Sam, Cricket (Birmingham)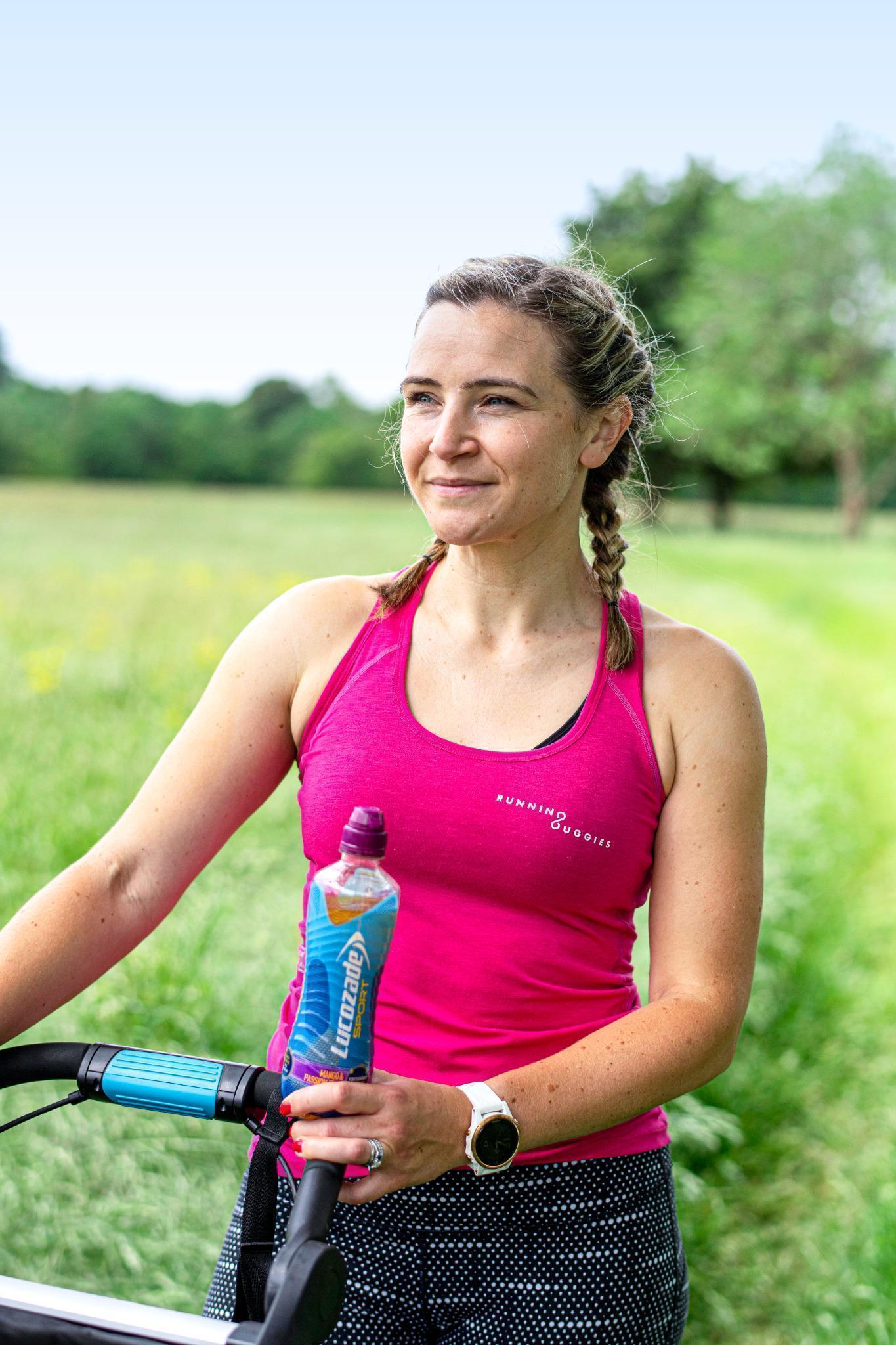 49/50

Wendy Rumble, Running (Maidenhead)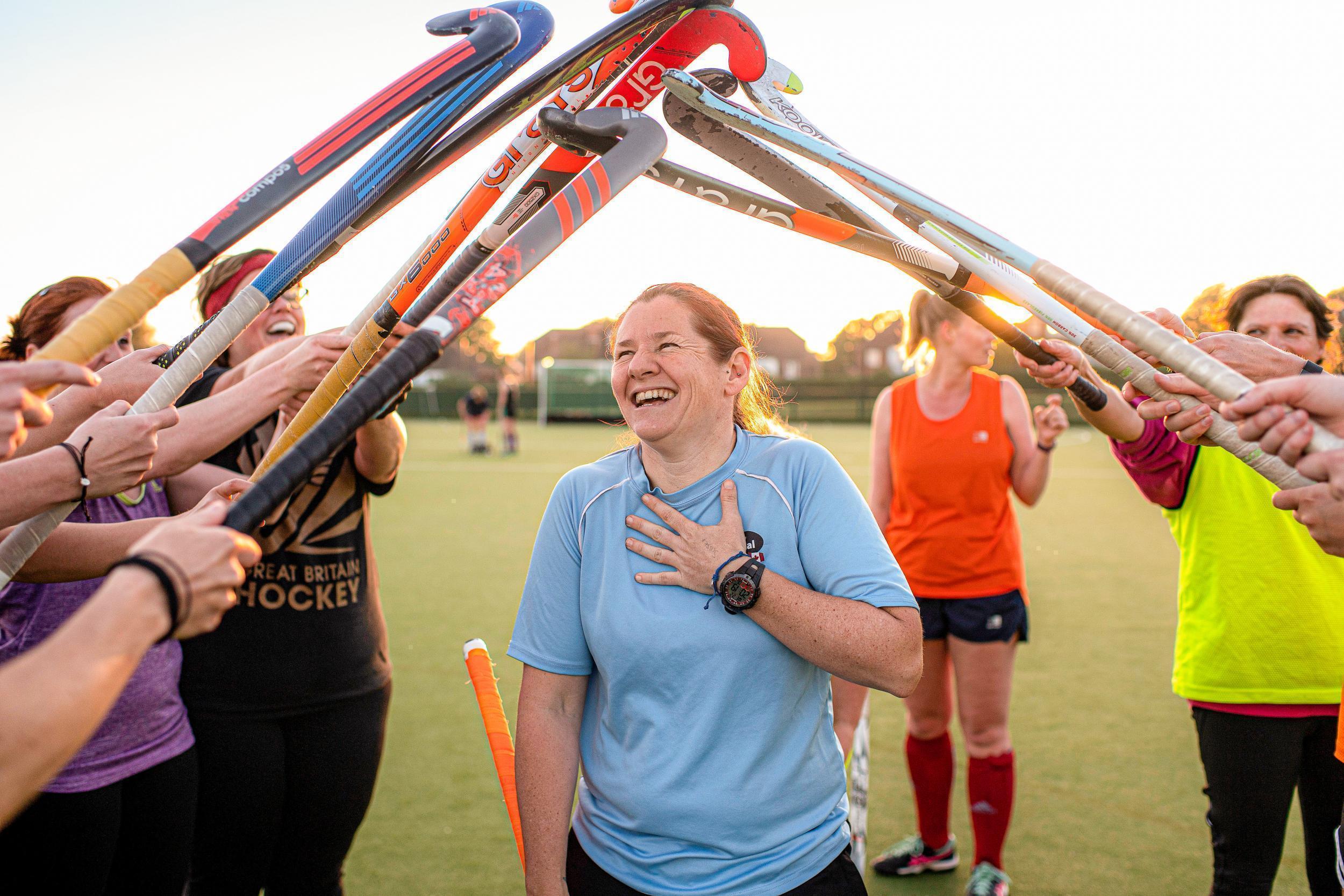 50/50

Wendy Russell, Hockey (Brighton & Hove)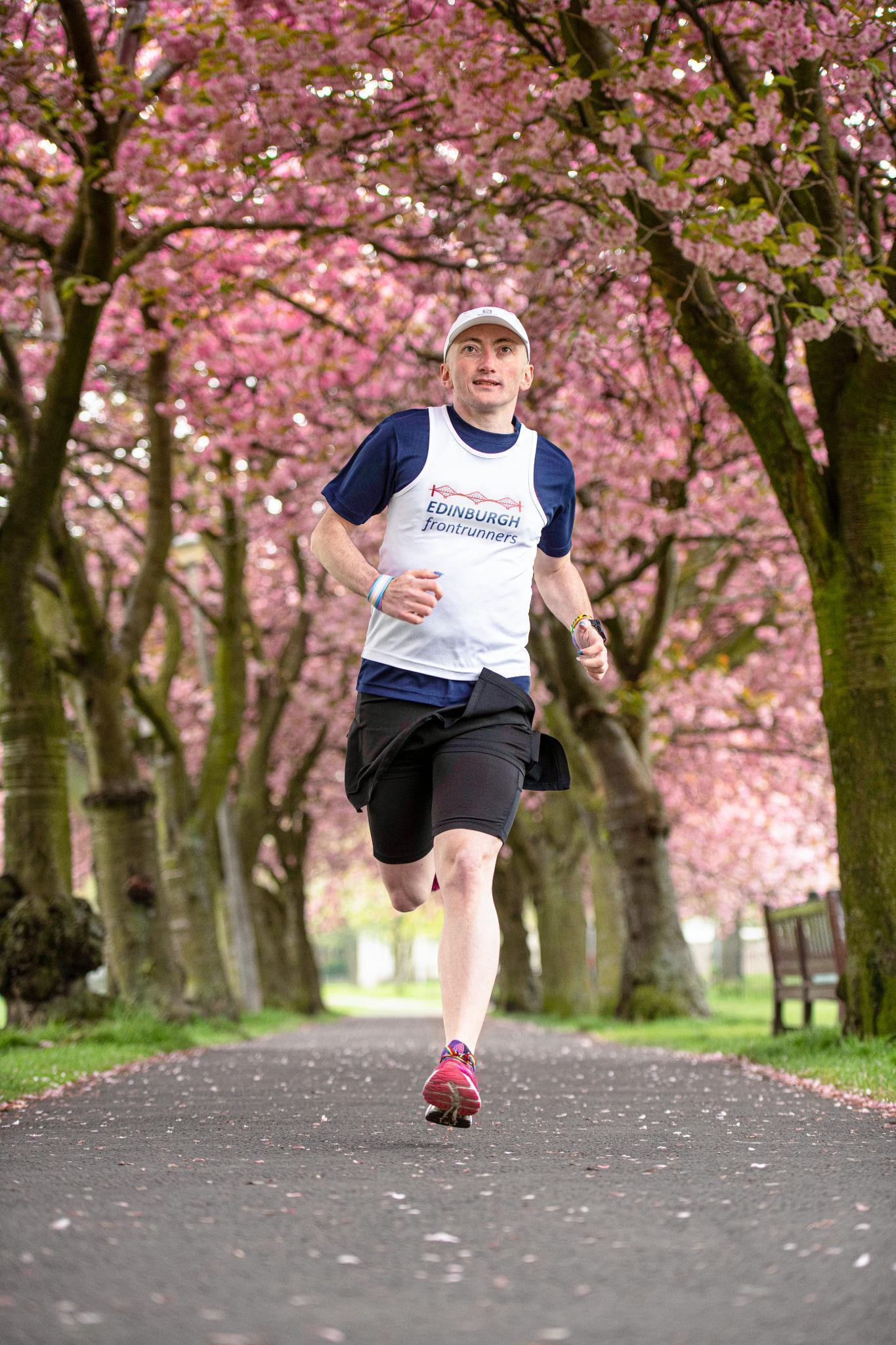 1/50

Al Hopkins, Running (Edinburgh)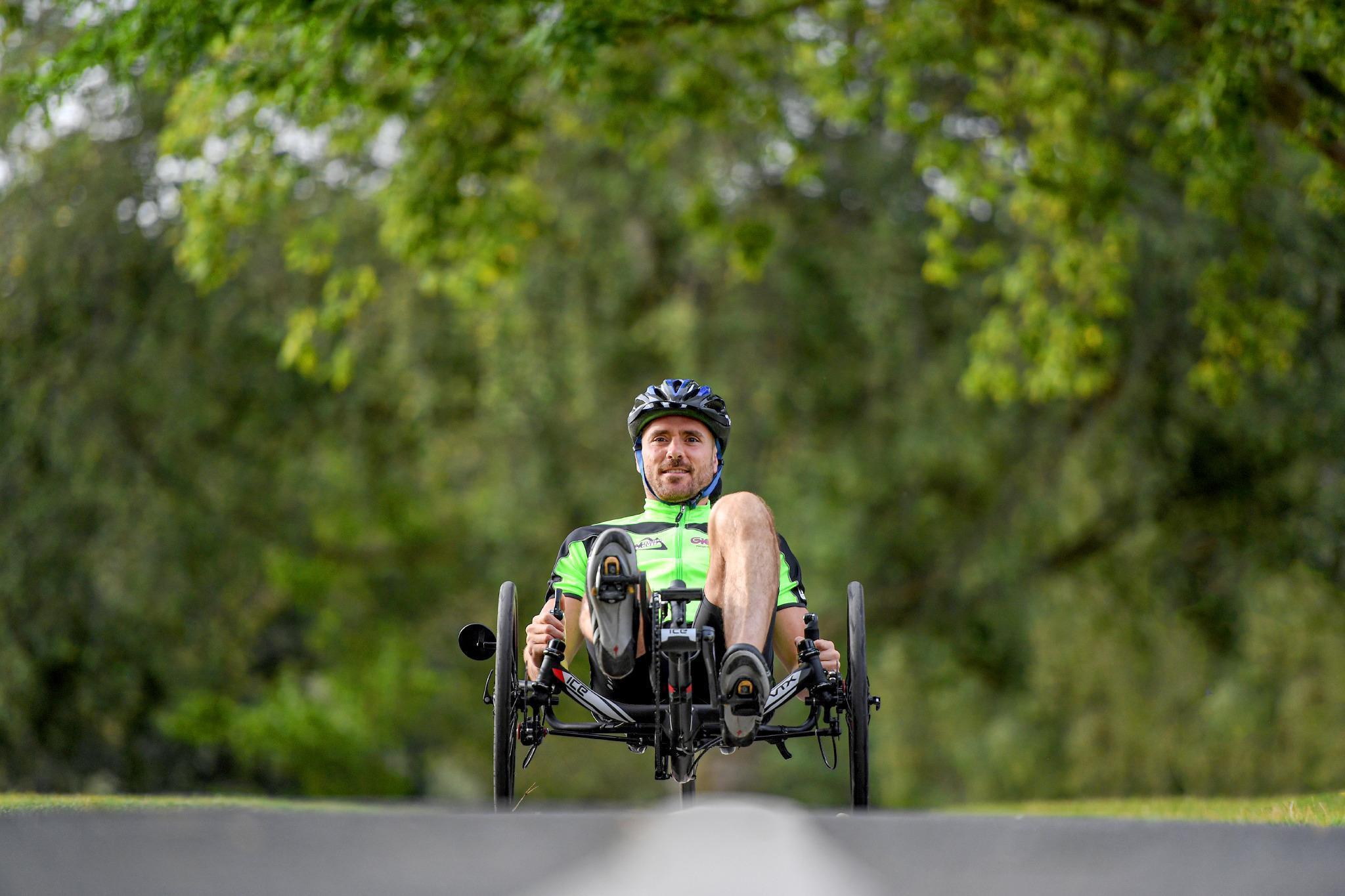 2/50

Alex Gibson, Disability Sports (Brentwood)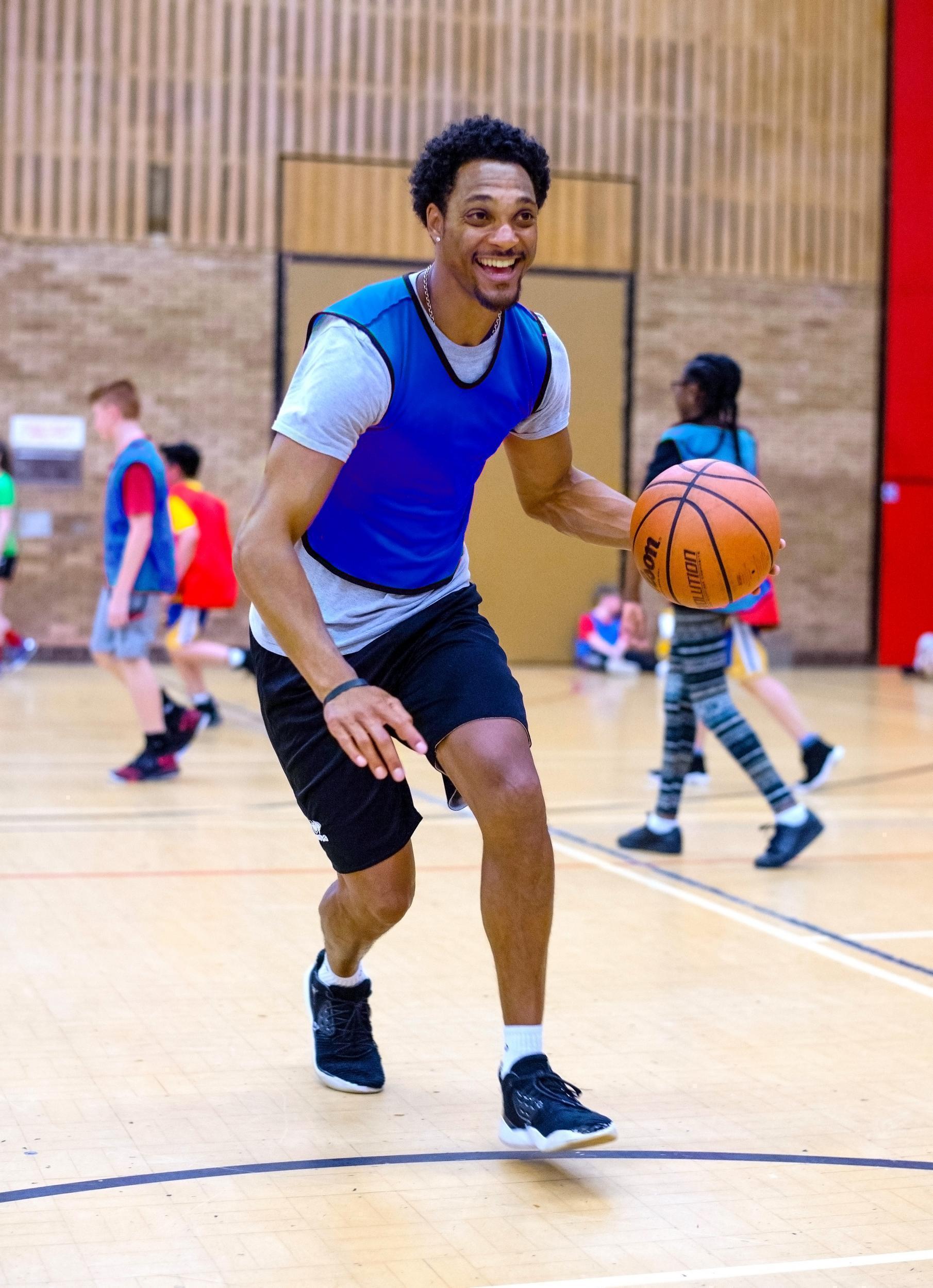 3/50

Asa Waite, Basketball (Newport)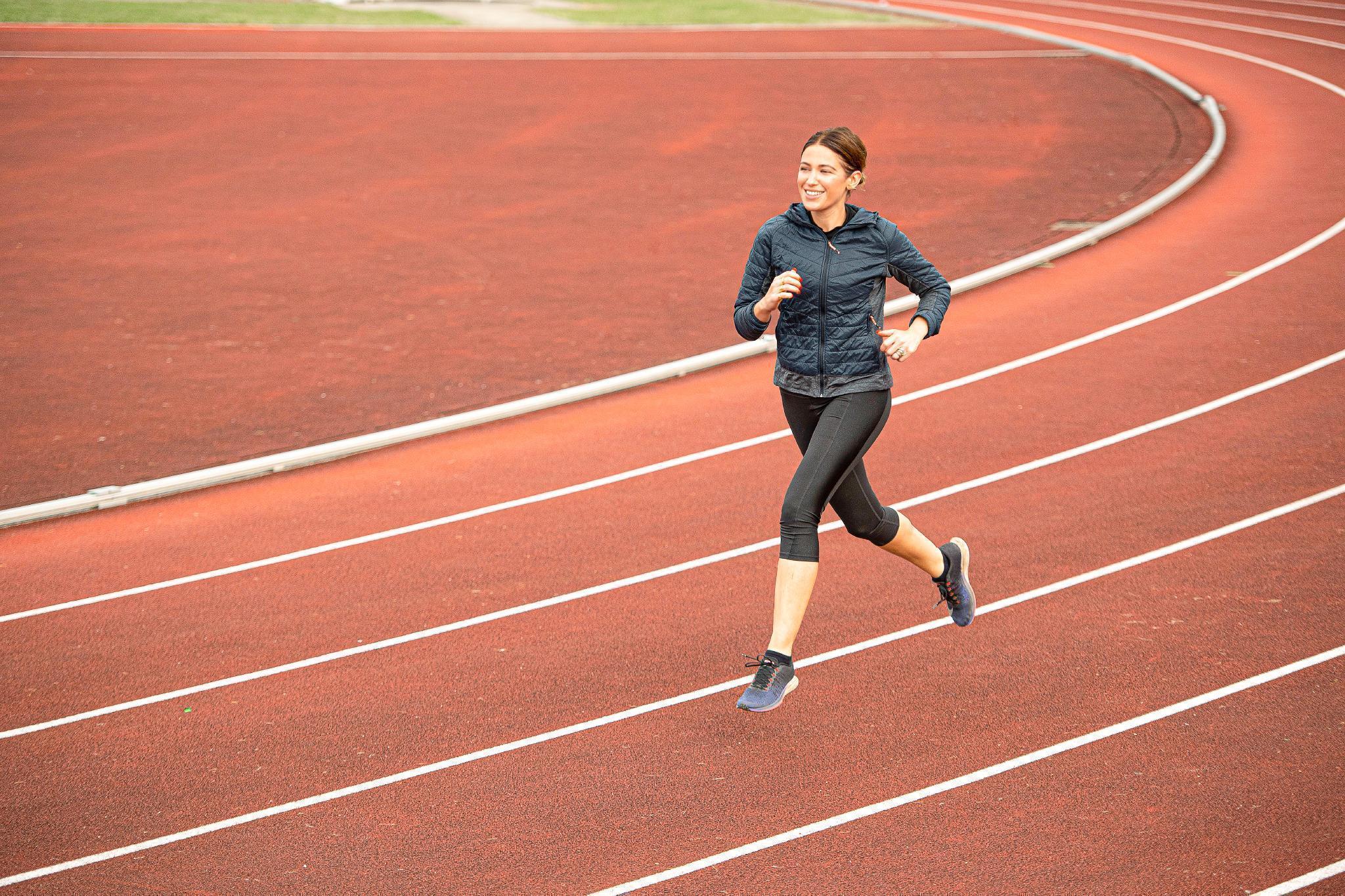 4/50

Bella Mackie, Running (London)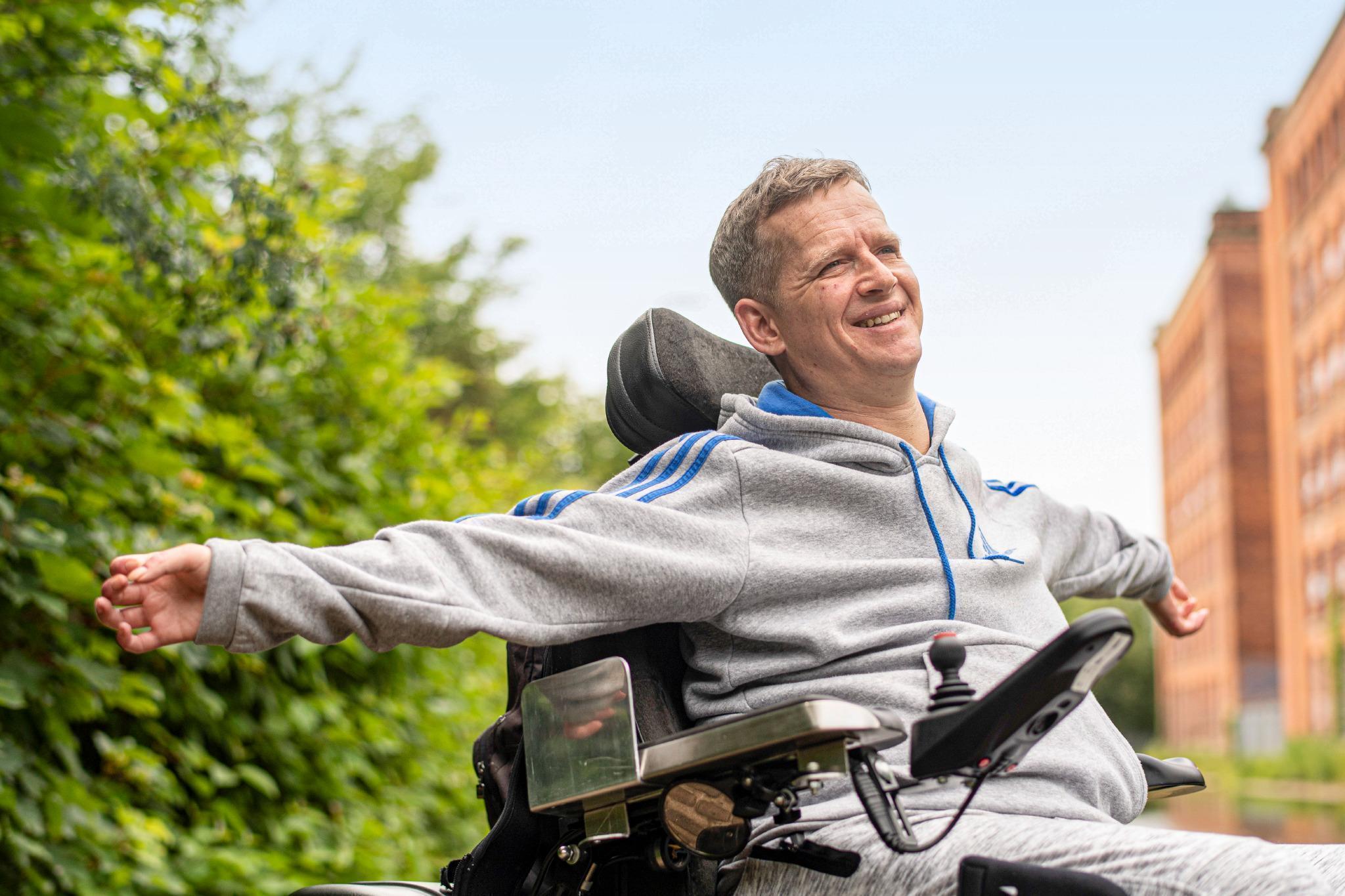 5/50

Benjamin Wimbush, Disability Sports (Manchester)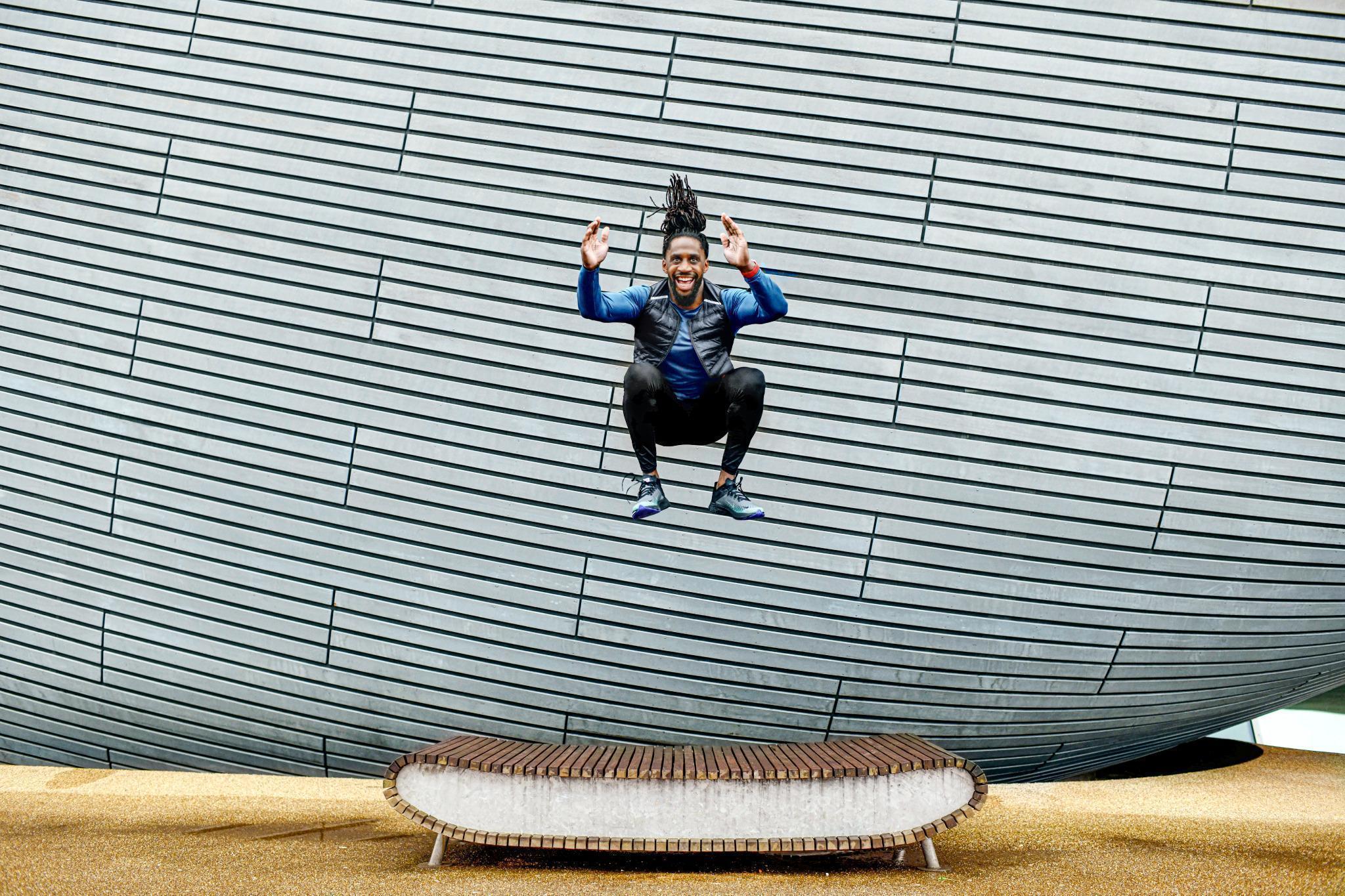 6/50

Born Barikor, HIIT (London)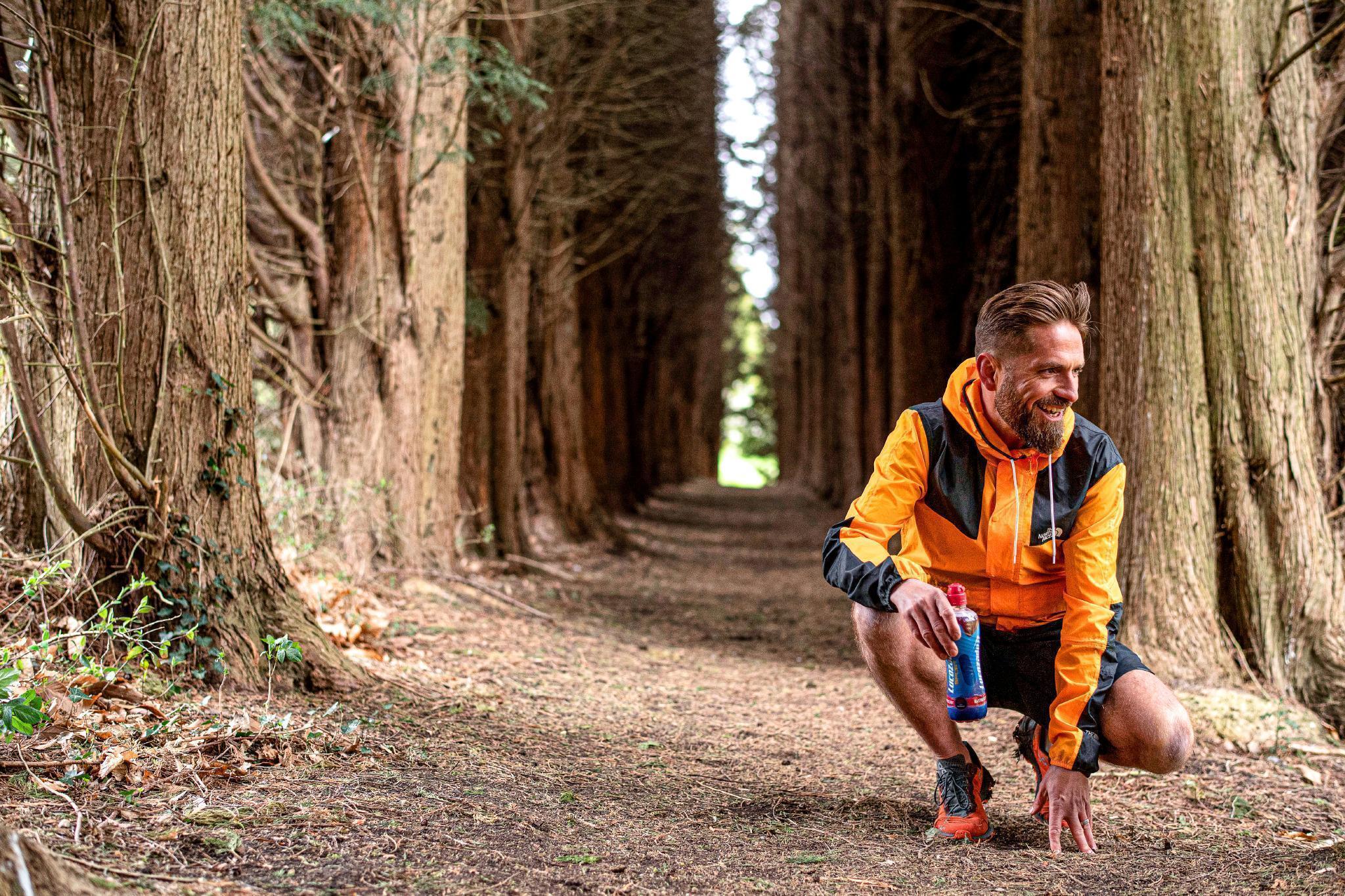 7/50

Carl Adams, Running Wild (Ashford)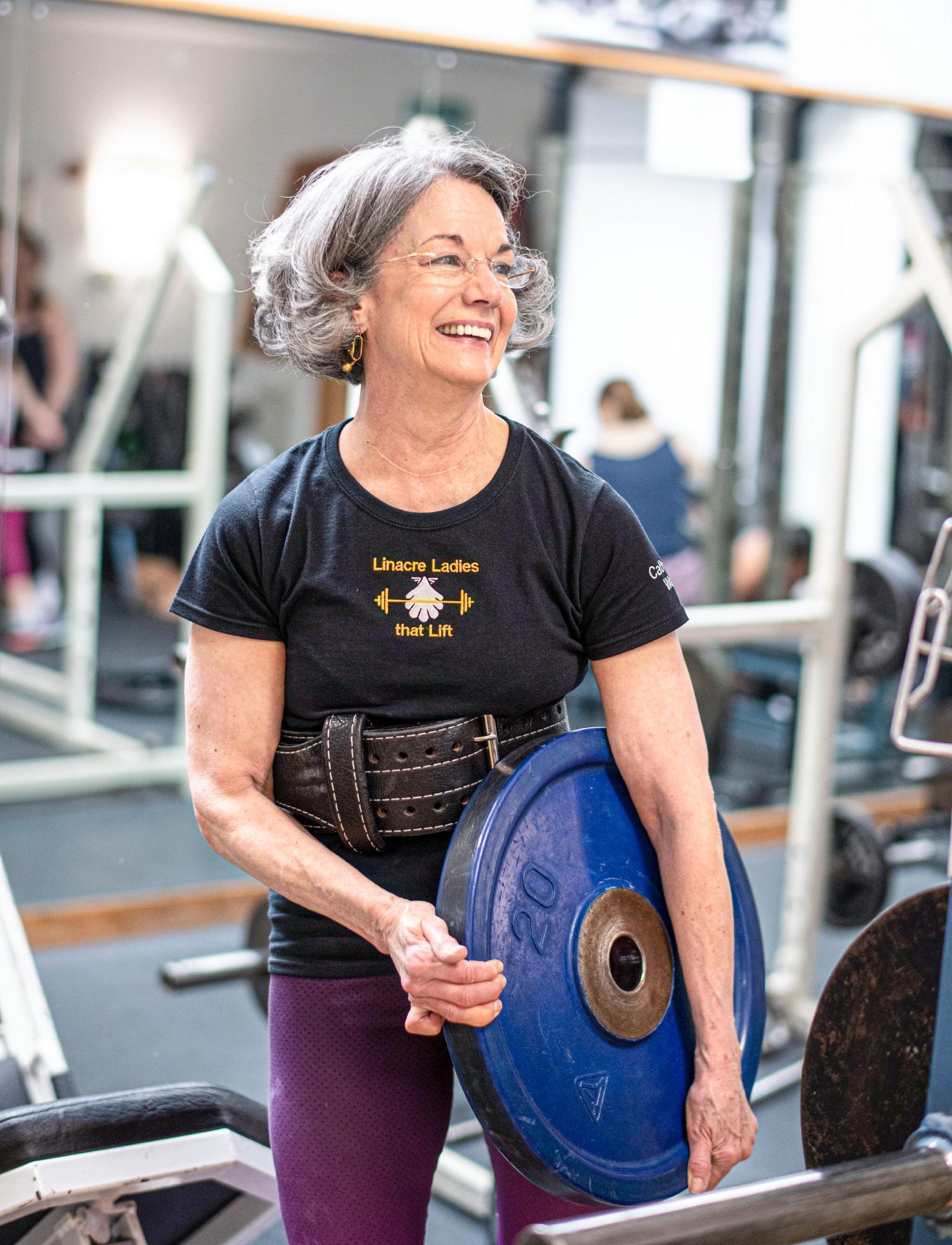 8/50

Dr. Catherine Walter, Powerlifting (Oxford)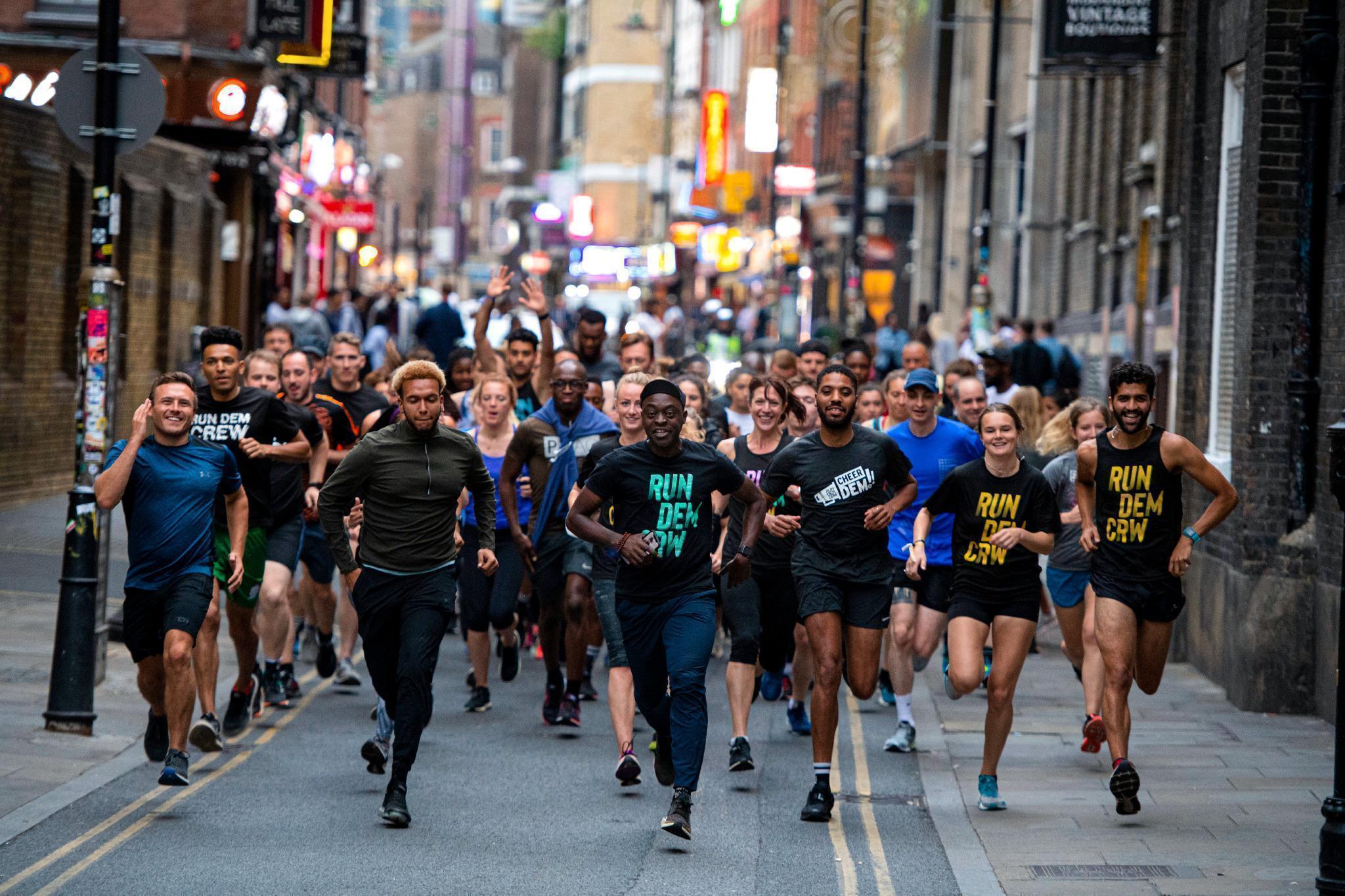 9/50

Charlie Dark, Running (London)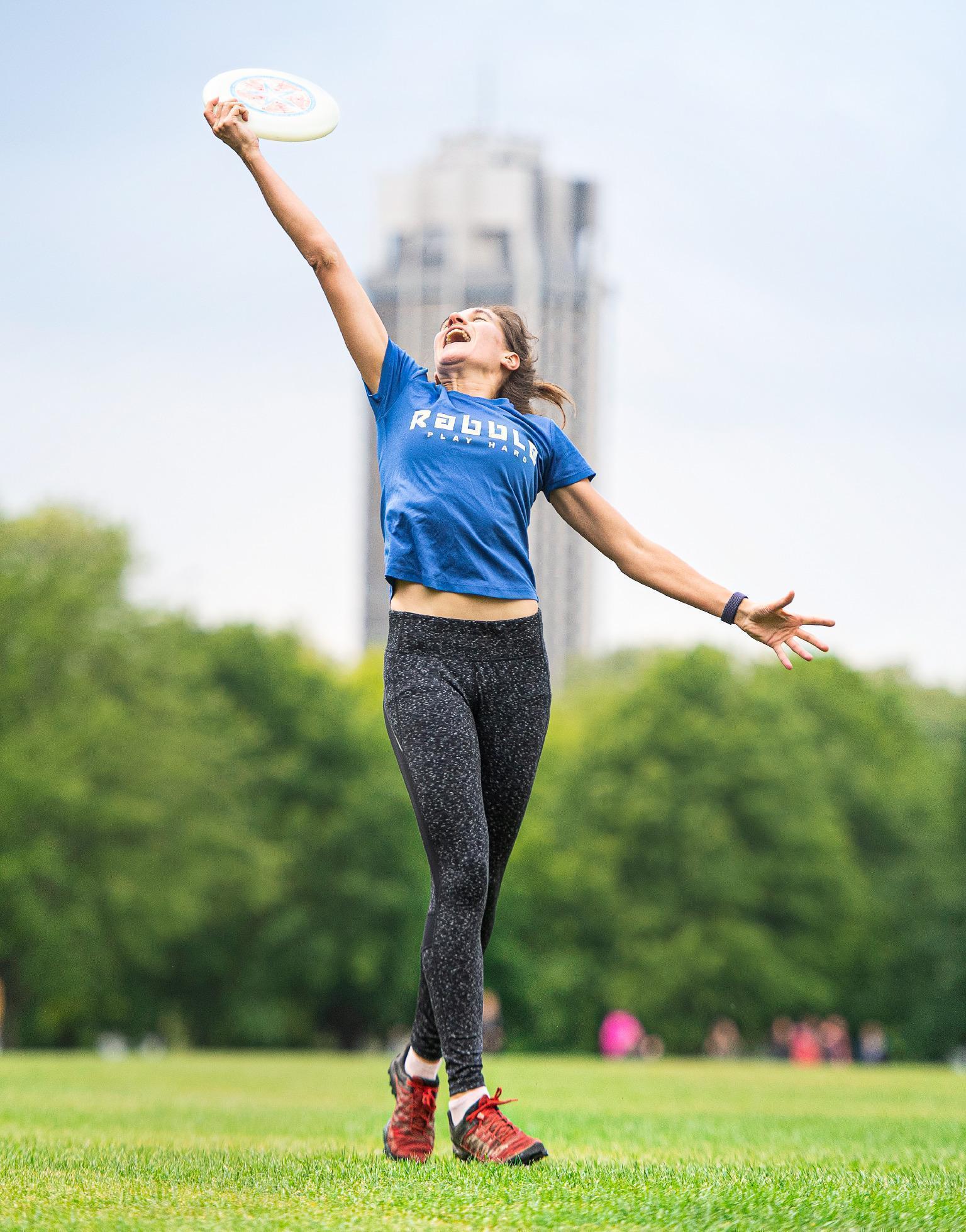 10/50

Charlotte Roach, HIIT (Chester)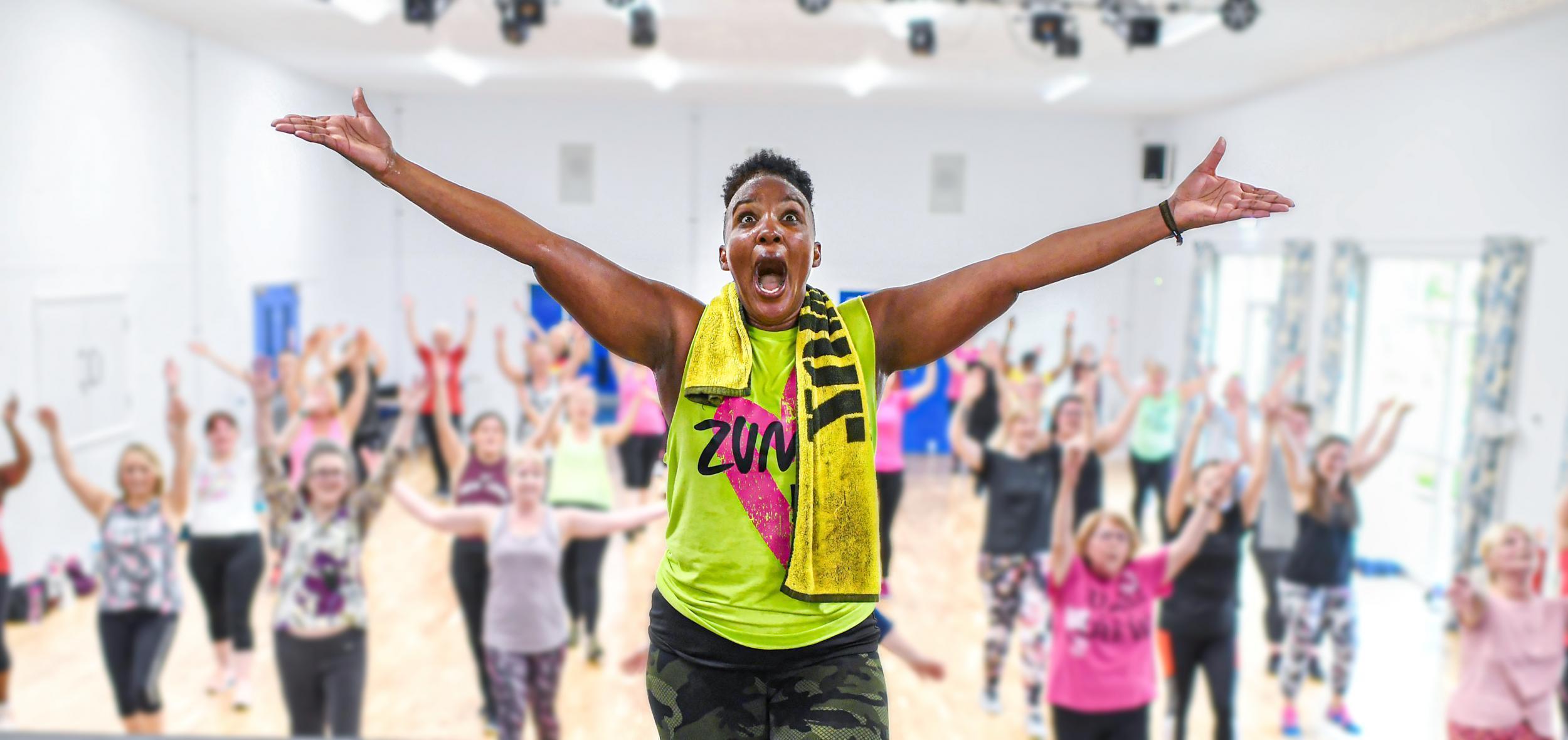 11/50

Charmaine Daley, Dance (Nottingham)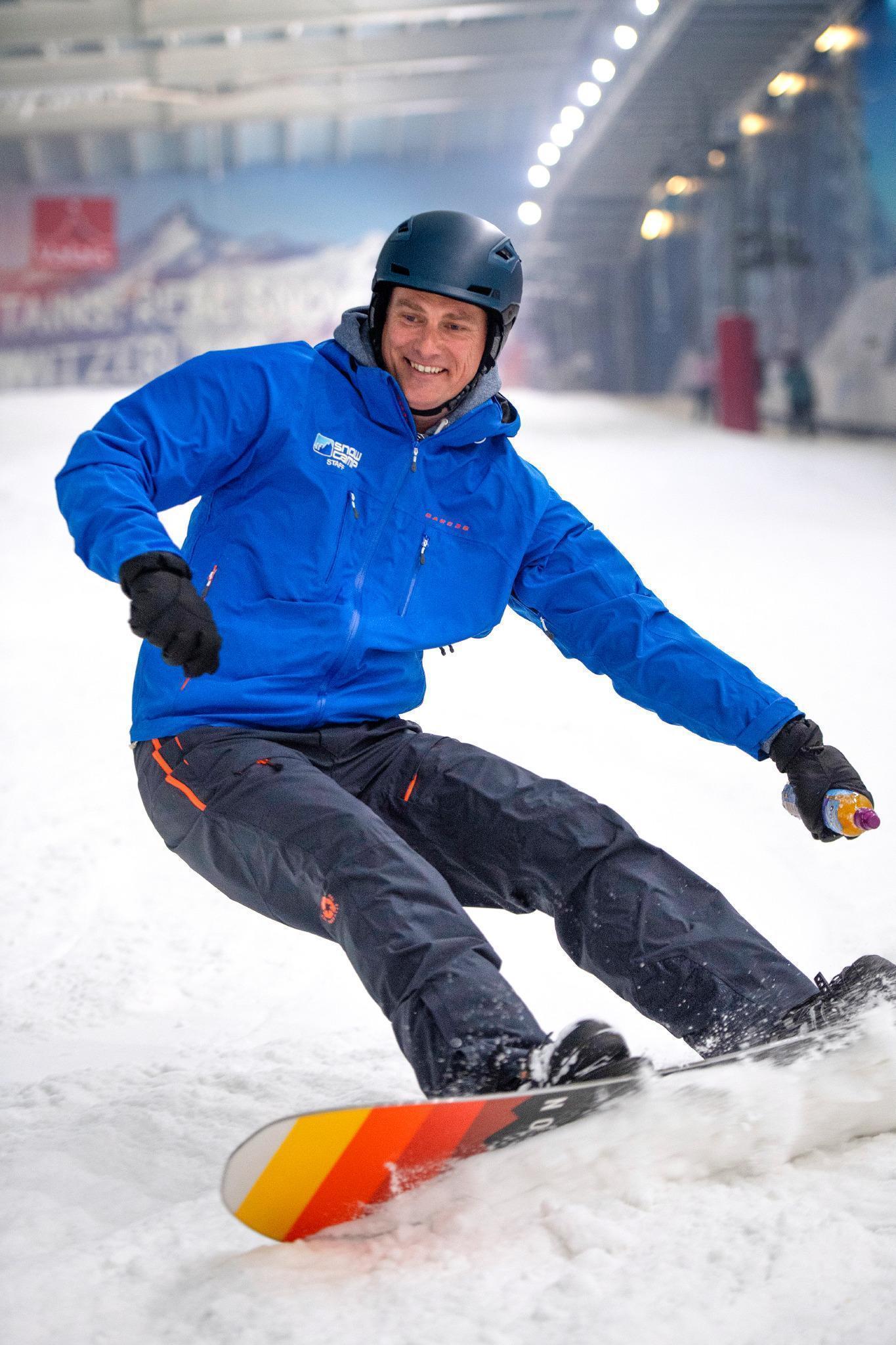 12/50

Dan Charlish, Snowsports (Hove)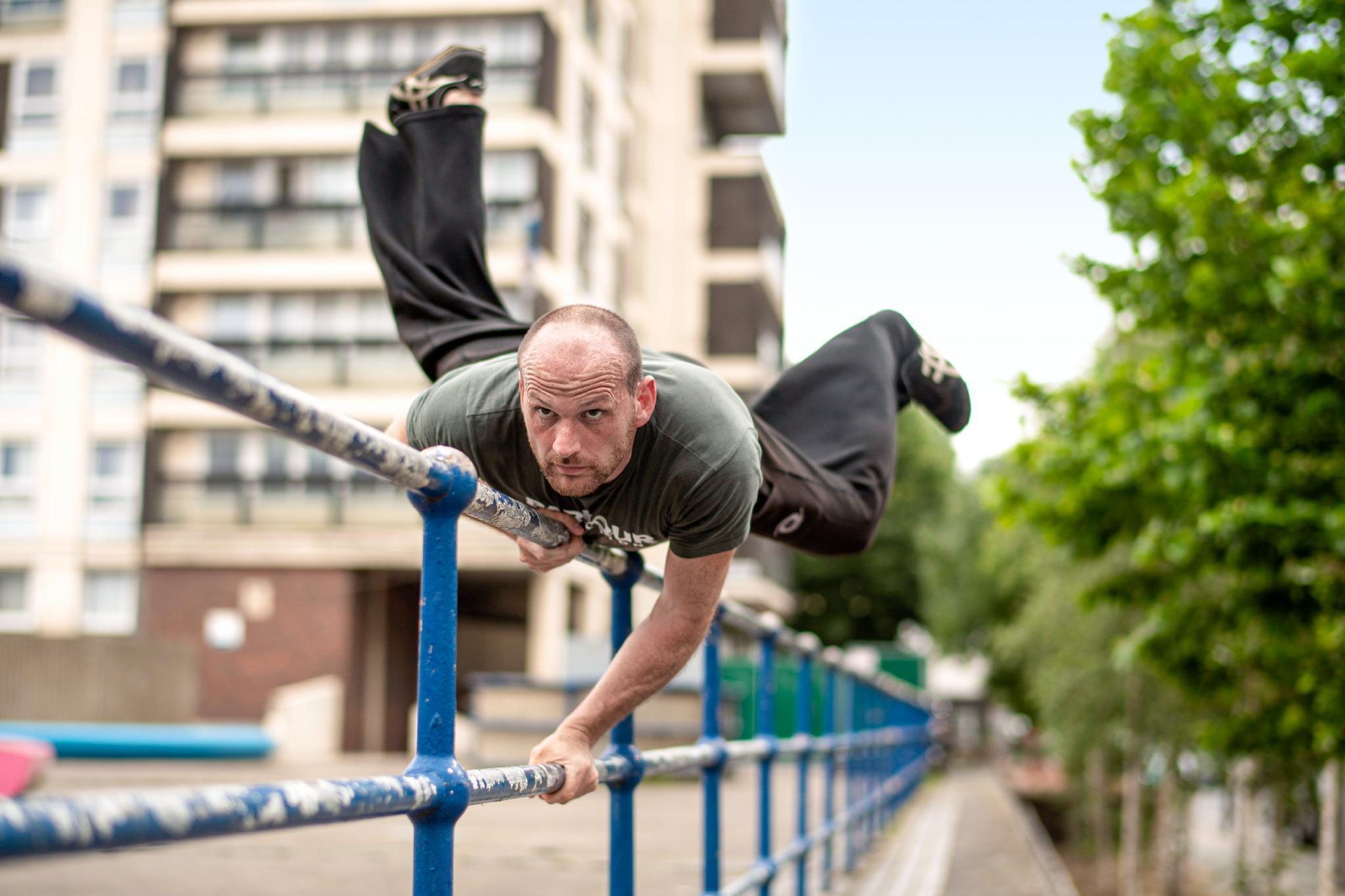 13/50

Dan Edwardes, Parkour (London)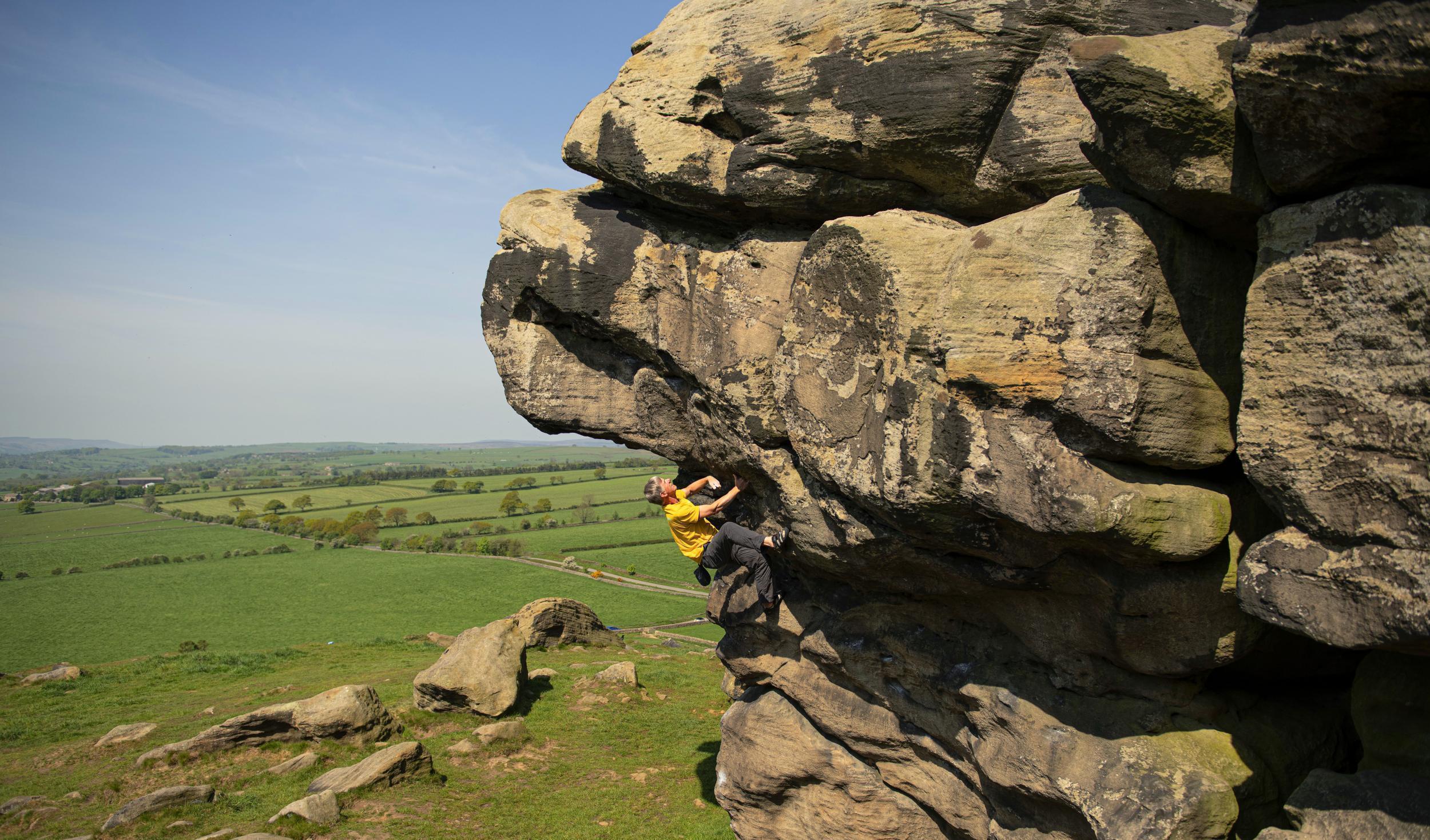 14/50

Dave Musgrove, Rock Climbing (Leeds)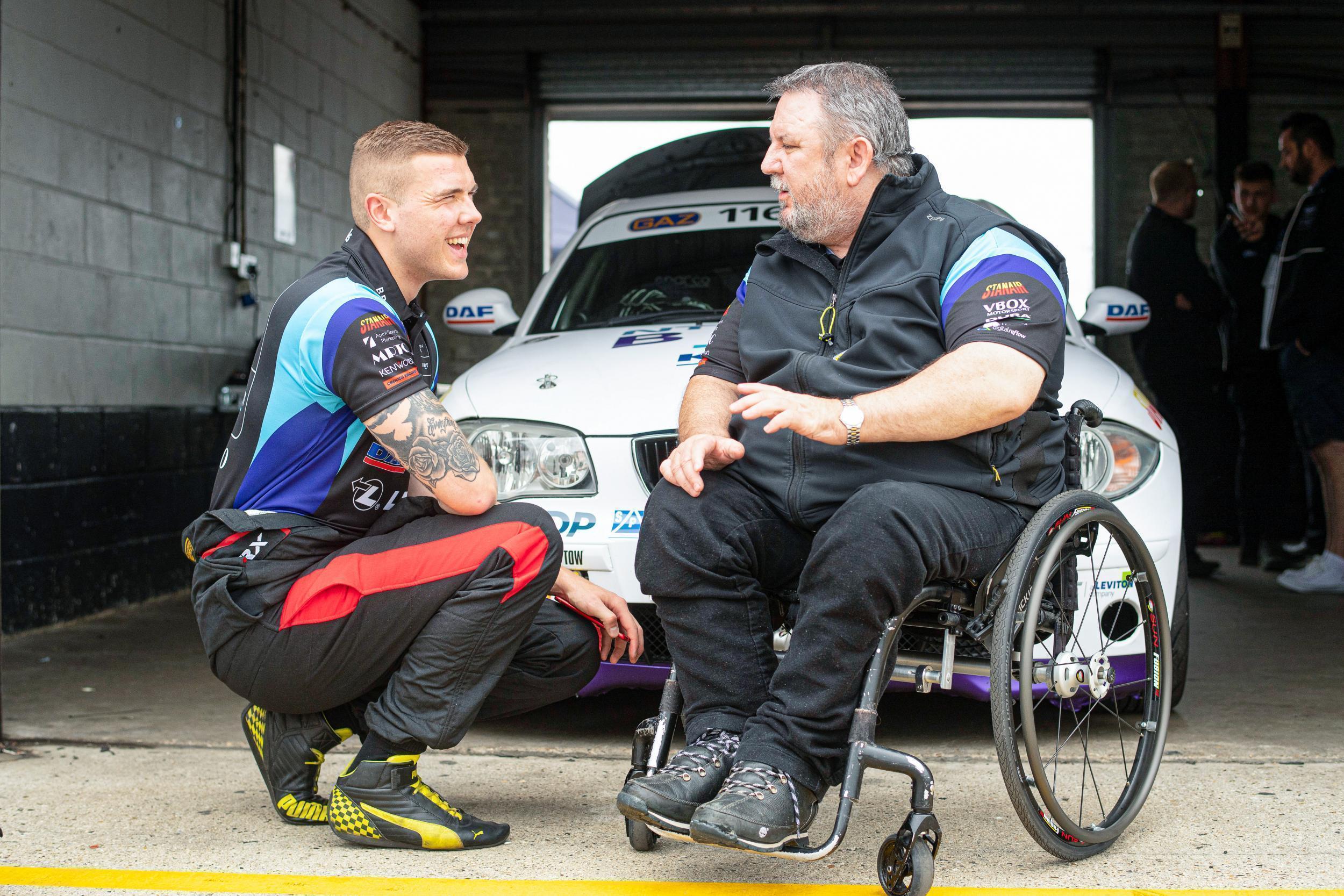 15/50

Dave Player, Motorsports (Newbury)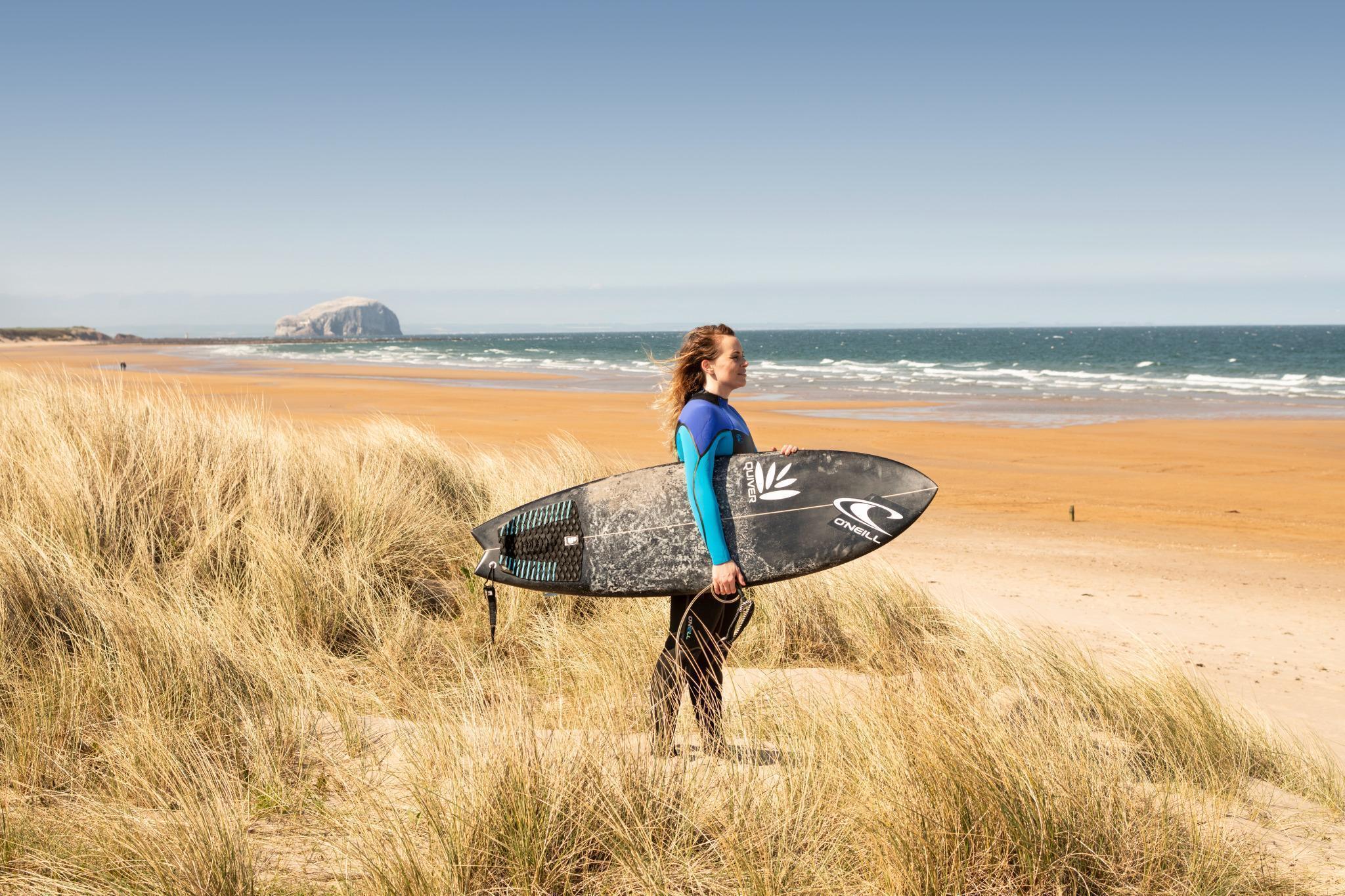 16/50

Dee Ripoll, Surfer (Edinburgh)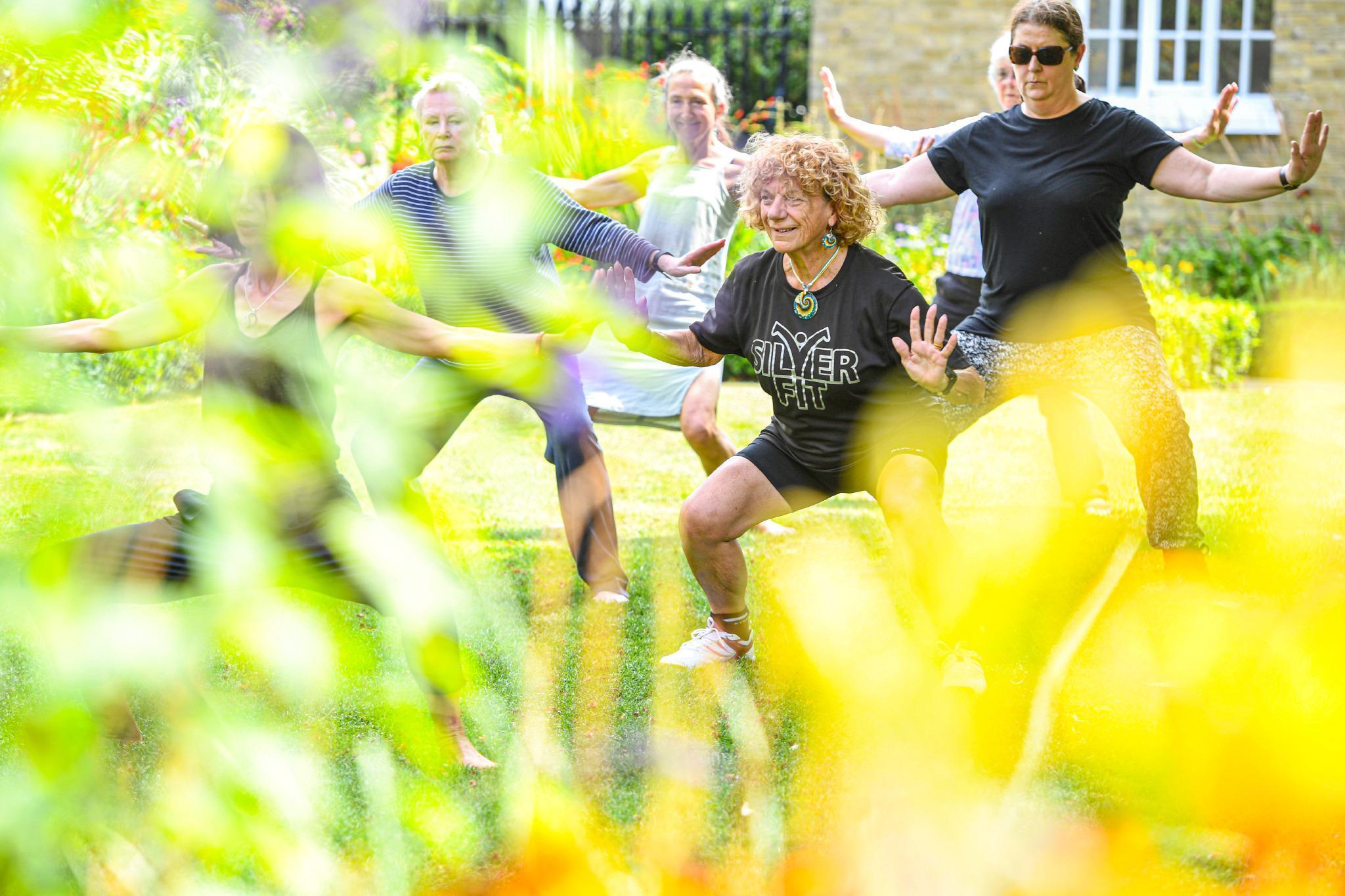 17/50

Edwina Brocklesby, Community Sports (London)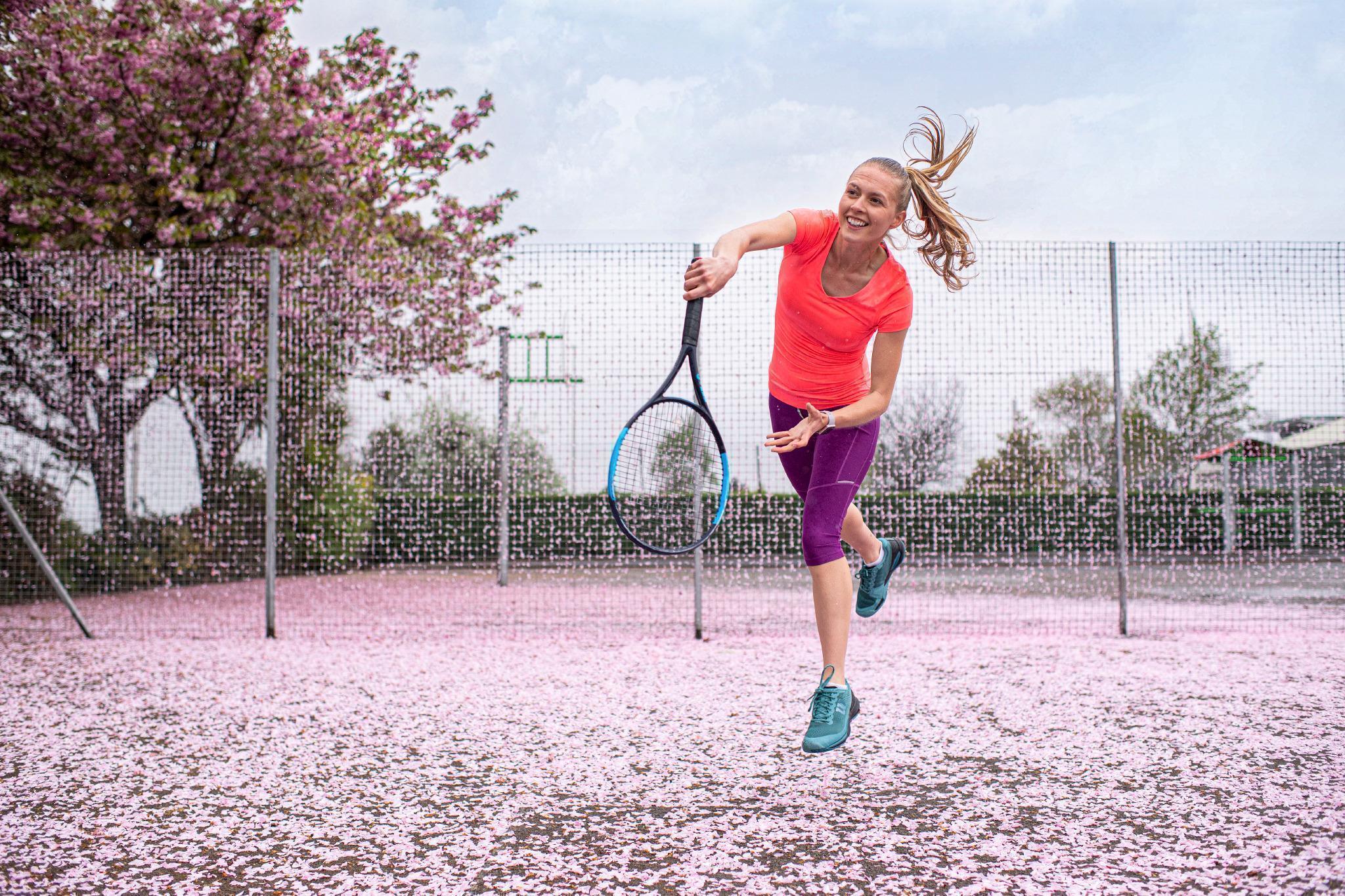 18/50

Francesca Lewis, Tennis (Swansea)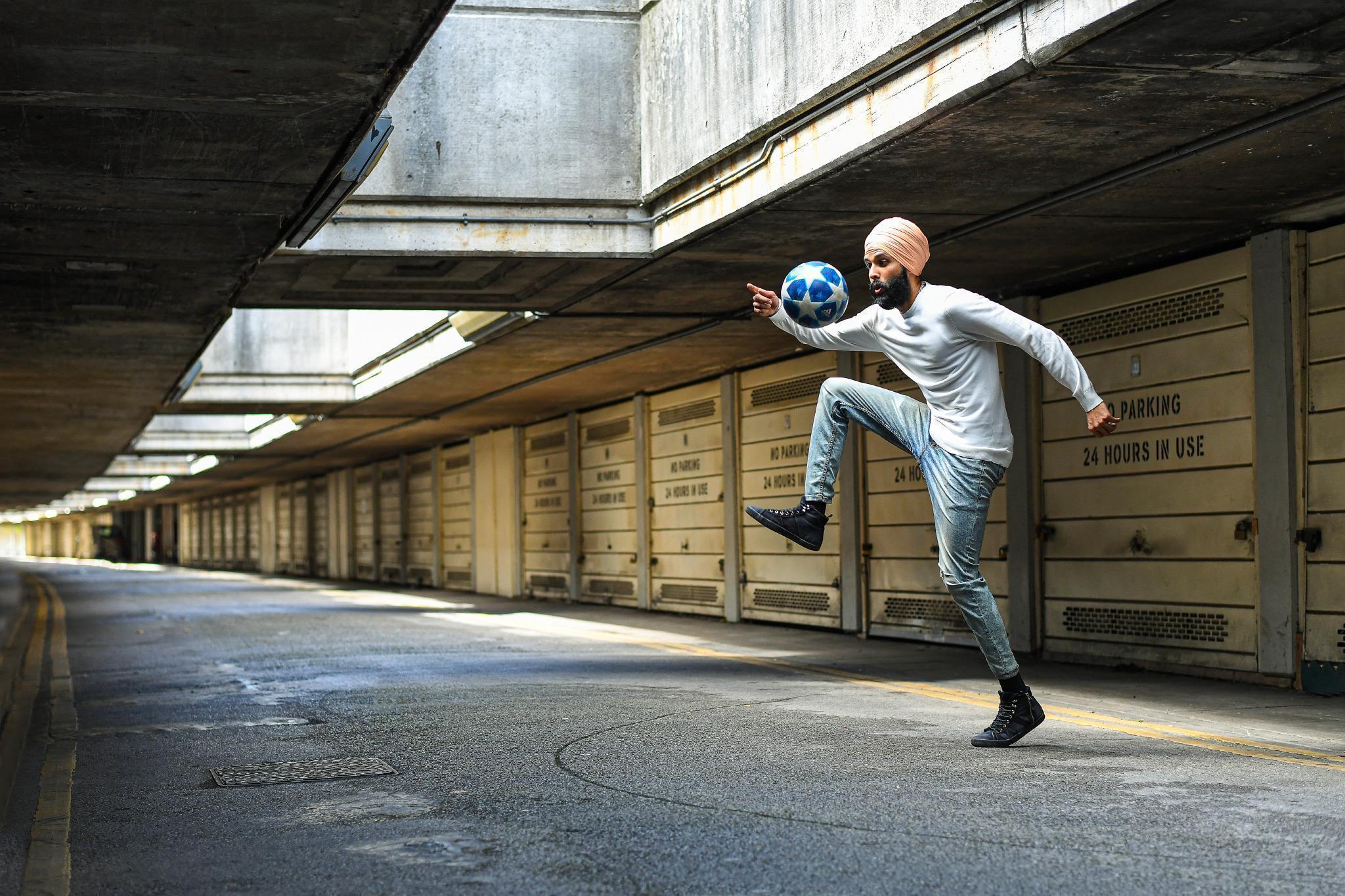 19/50

Gundeep Anand, Street Football (London)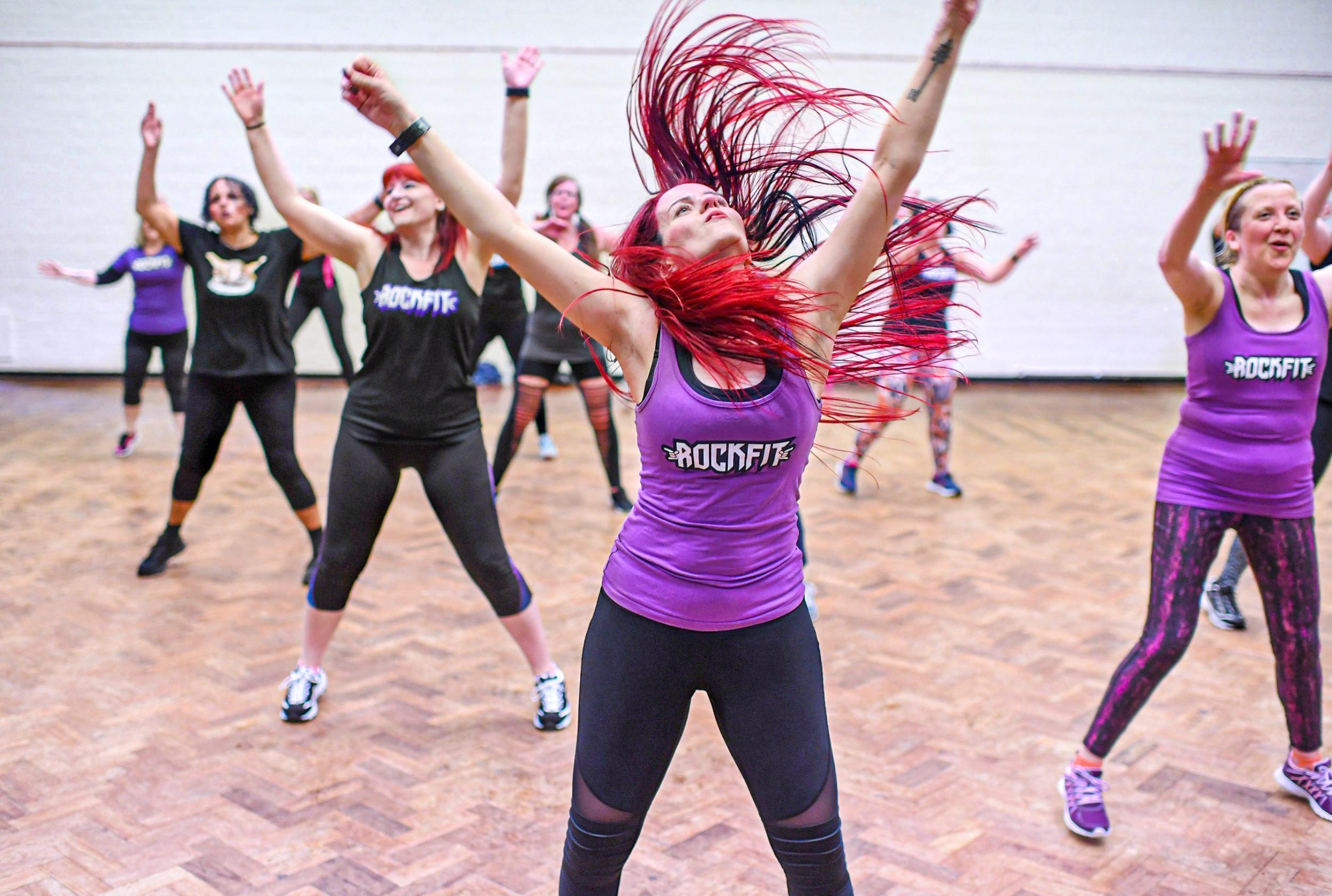 20/50

Hannah Hawkey, Dance (Plymouth)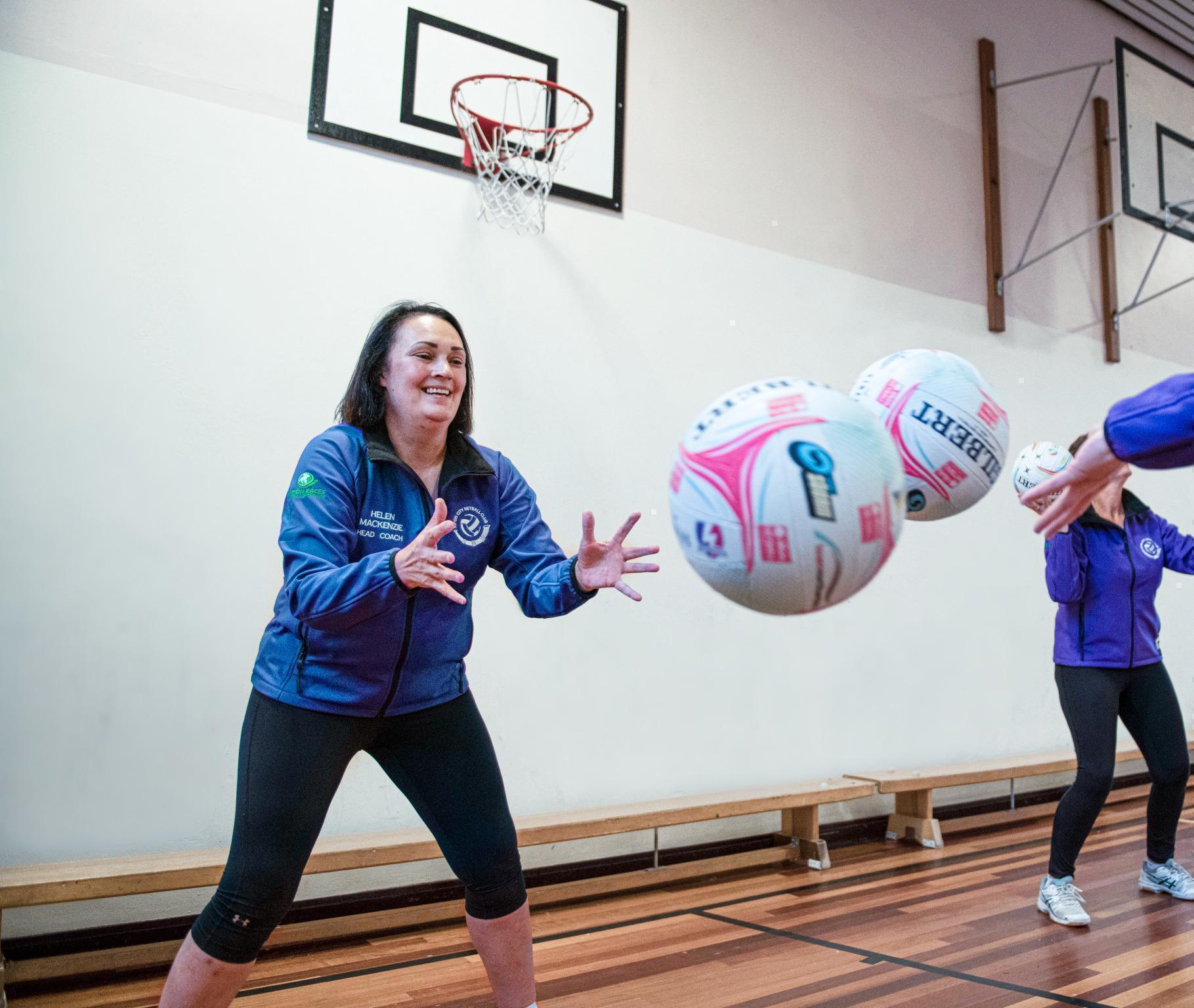 21/50

Helen Mackenzie, Netball (Ripon)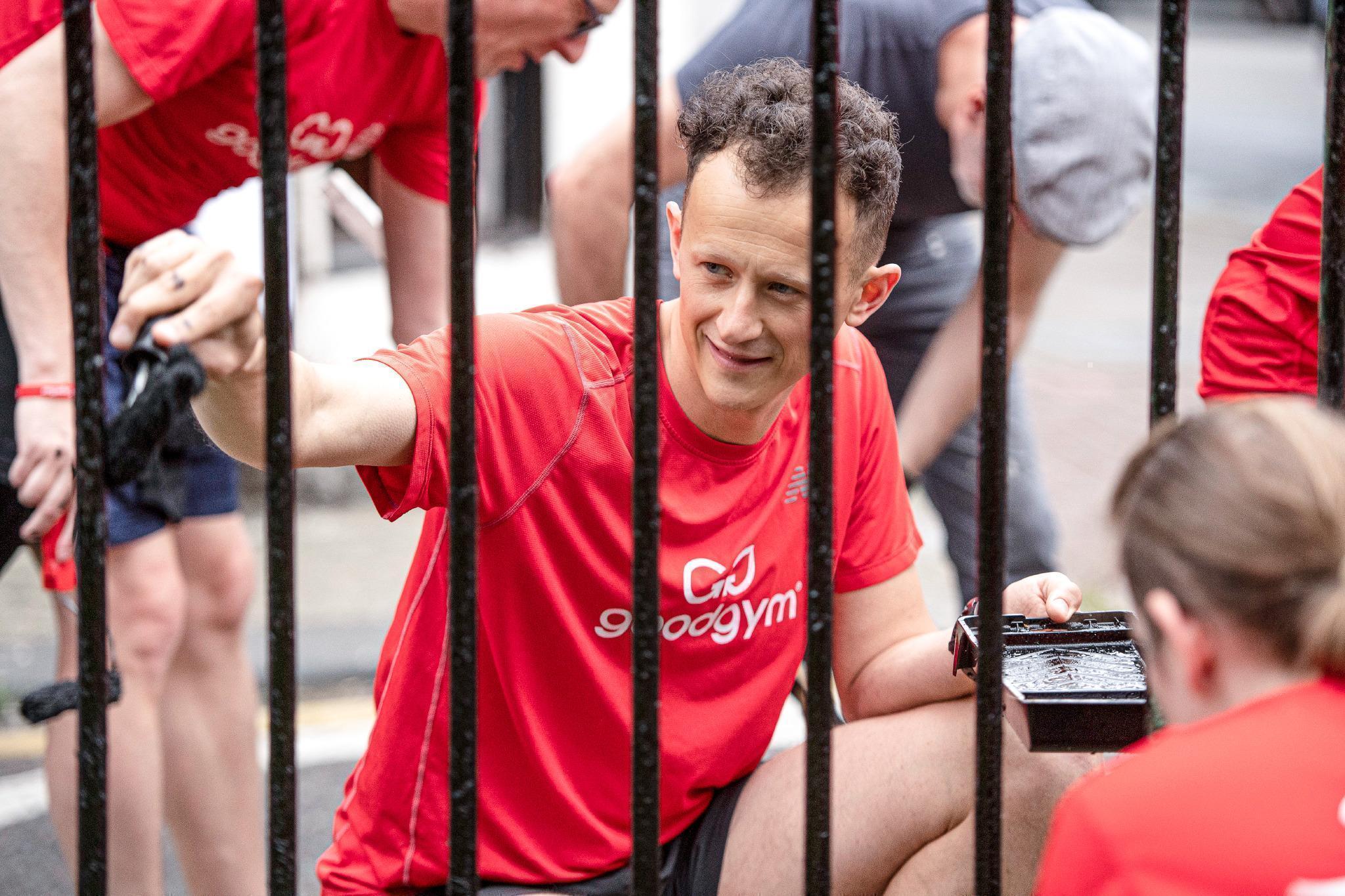 22/50

Ivo Gormley, Running (London)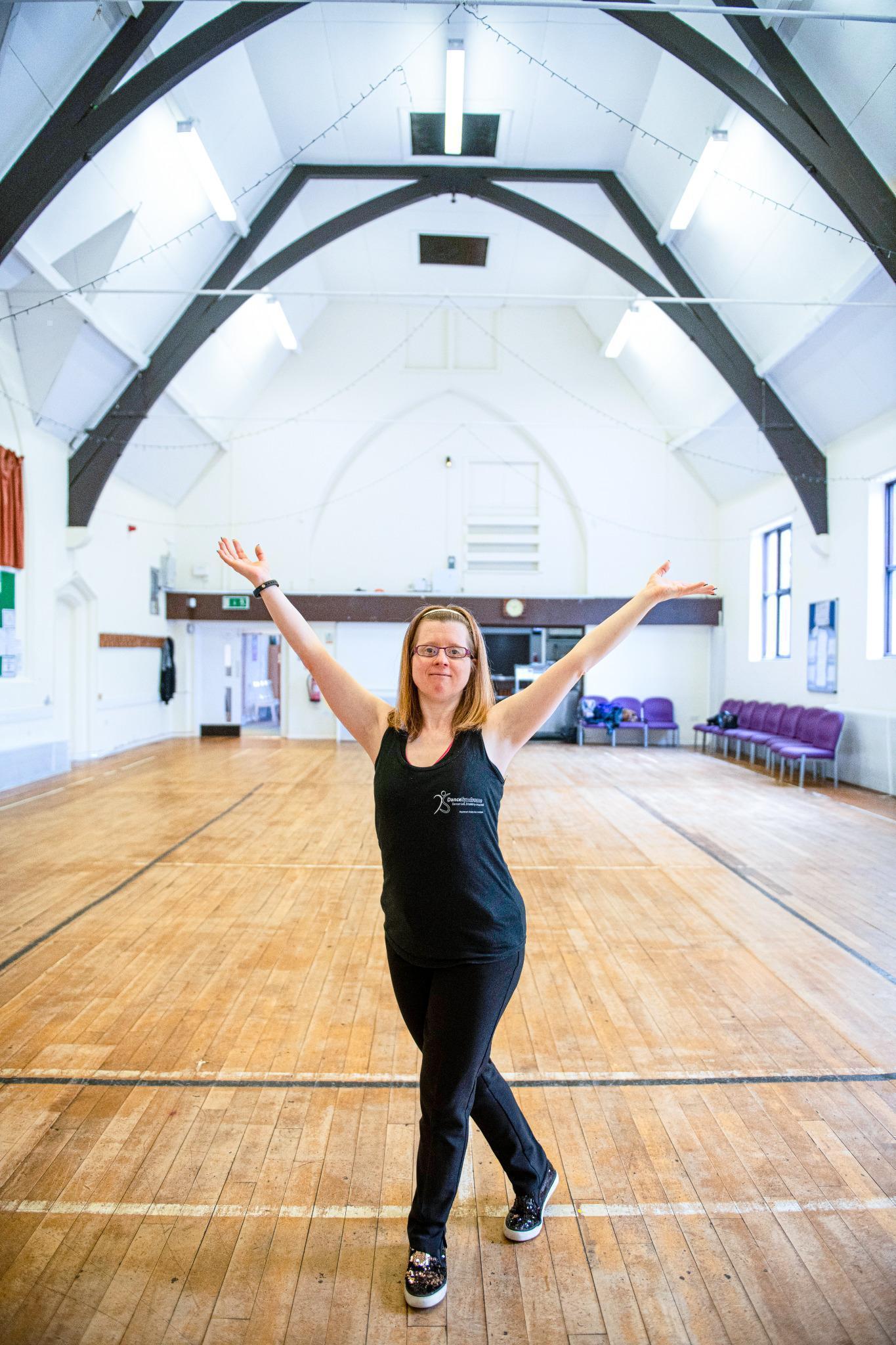 23/50

Jen Blackwell, Dance (Preston)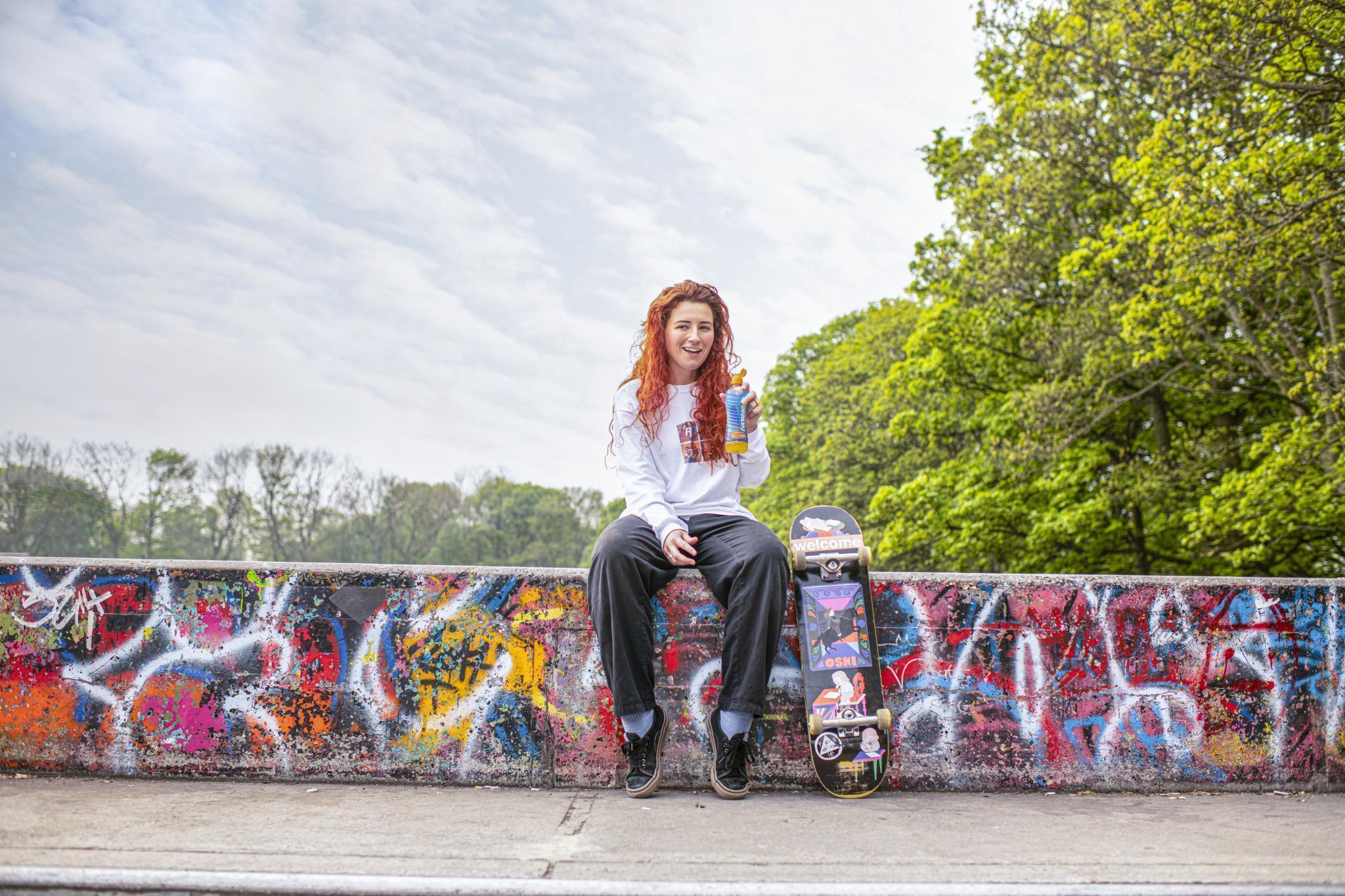 24/50

Jess Melia, Skateboarding (Leeds)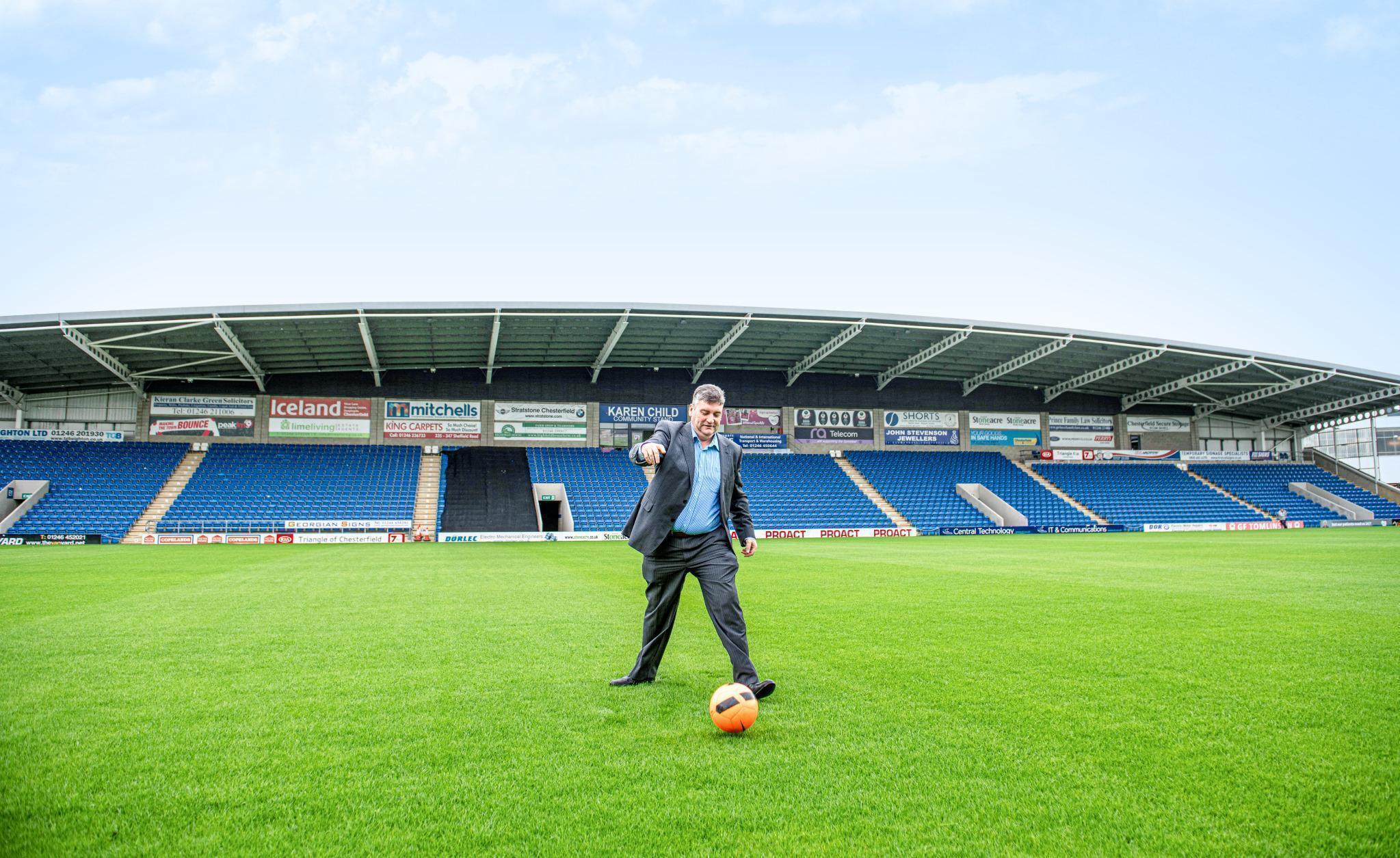 25/50

John Croot, Walking Football (Chesterfield)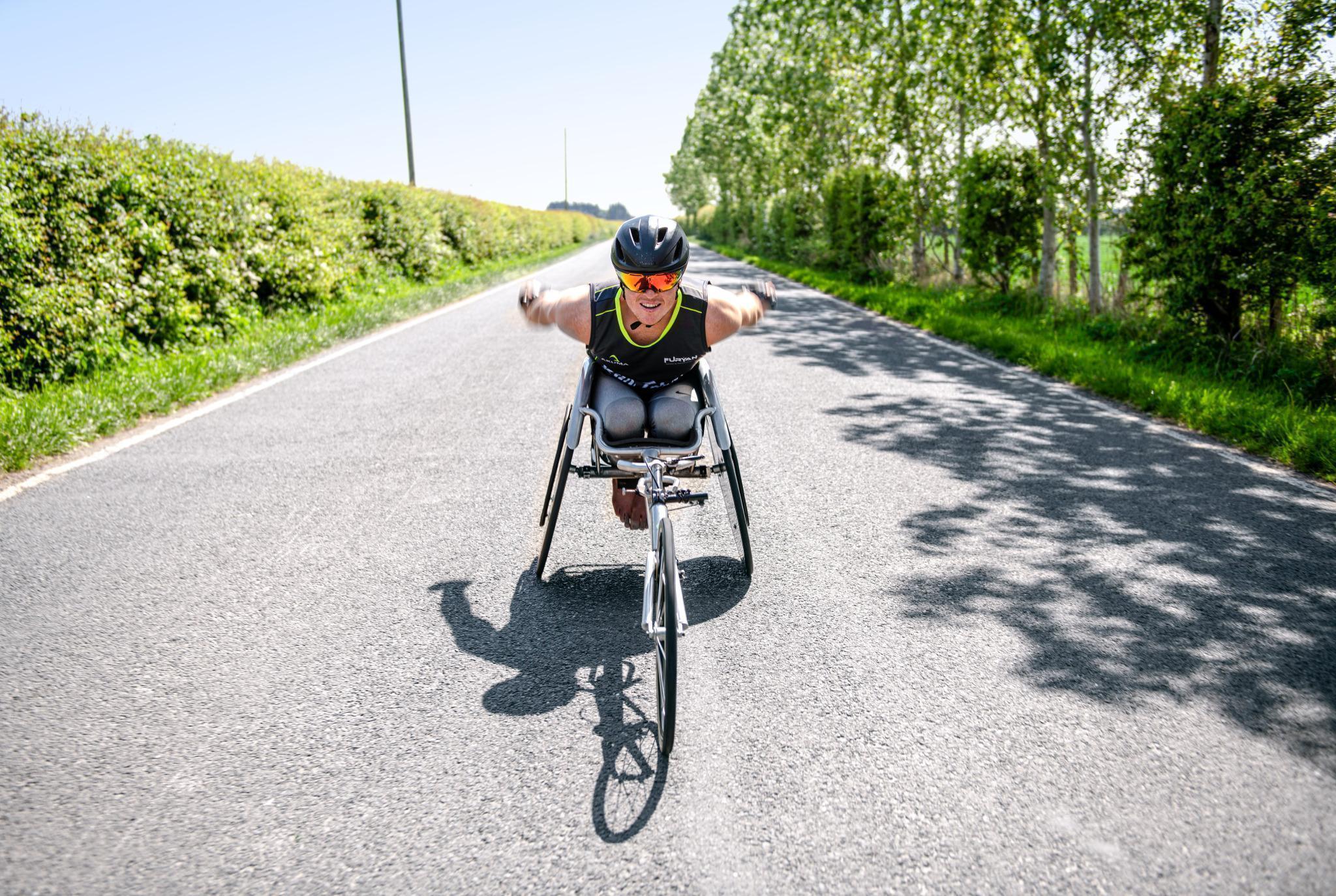 26/50

Josh Landmann, Para-athletics (Poulton-Le-Flyde)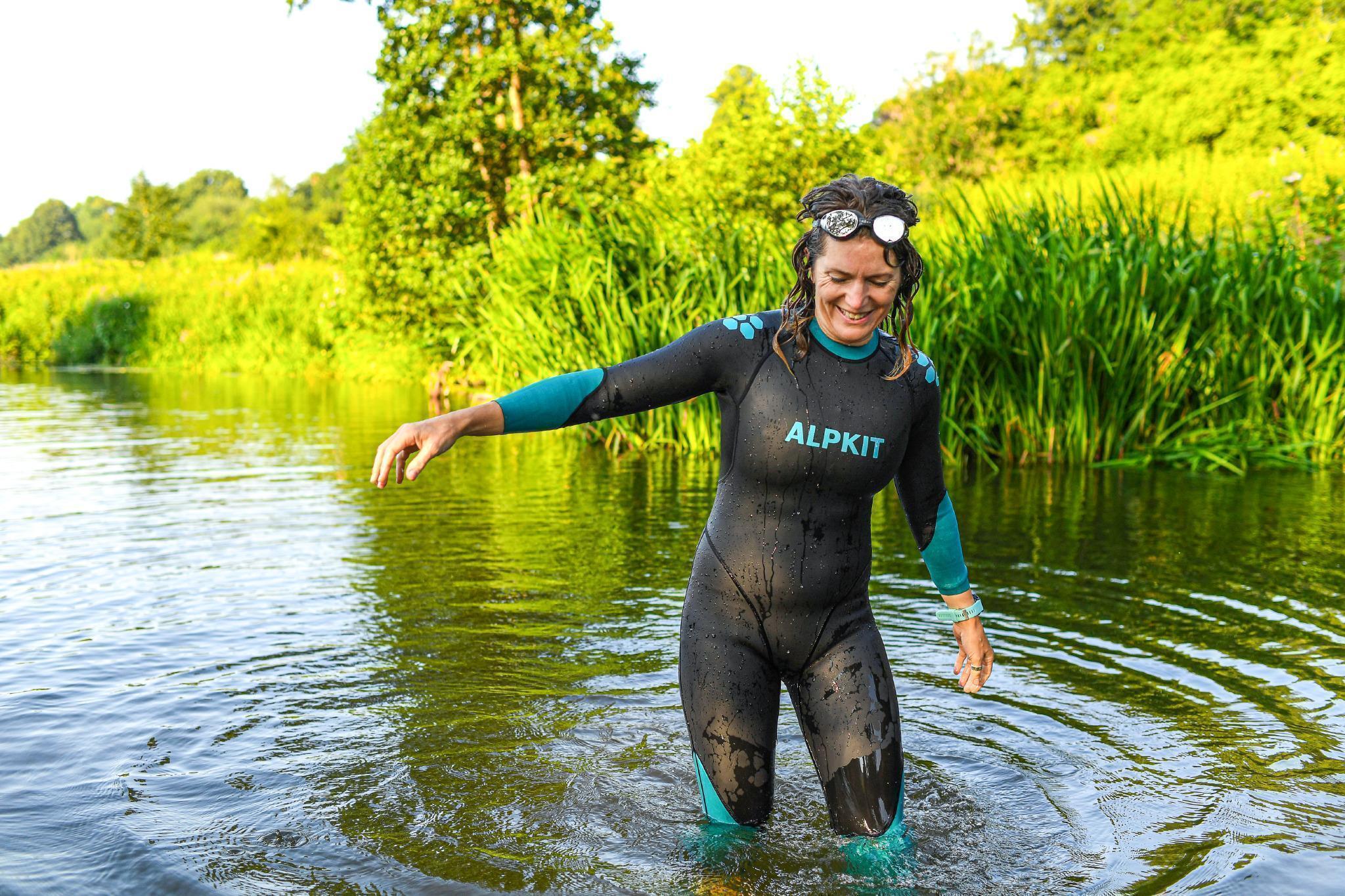 27/50

Kate Rew, Outdoor Swimming (Somerset)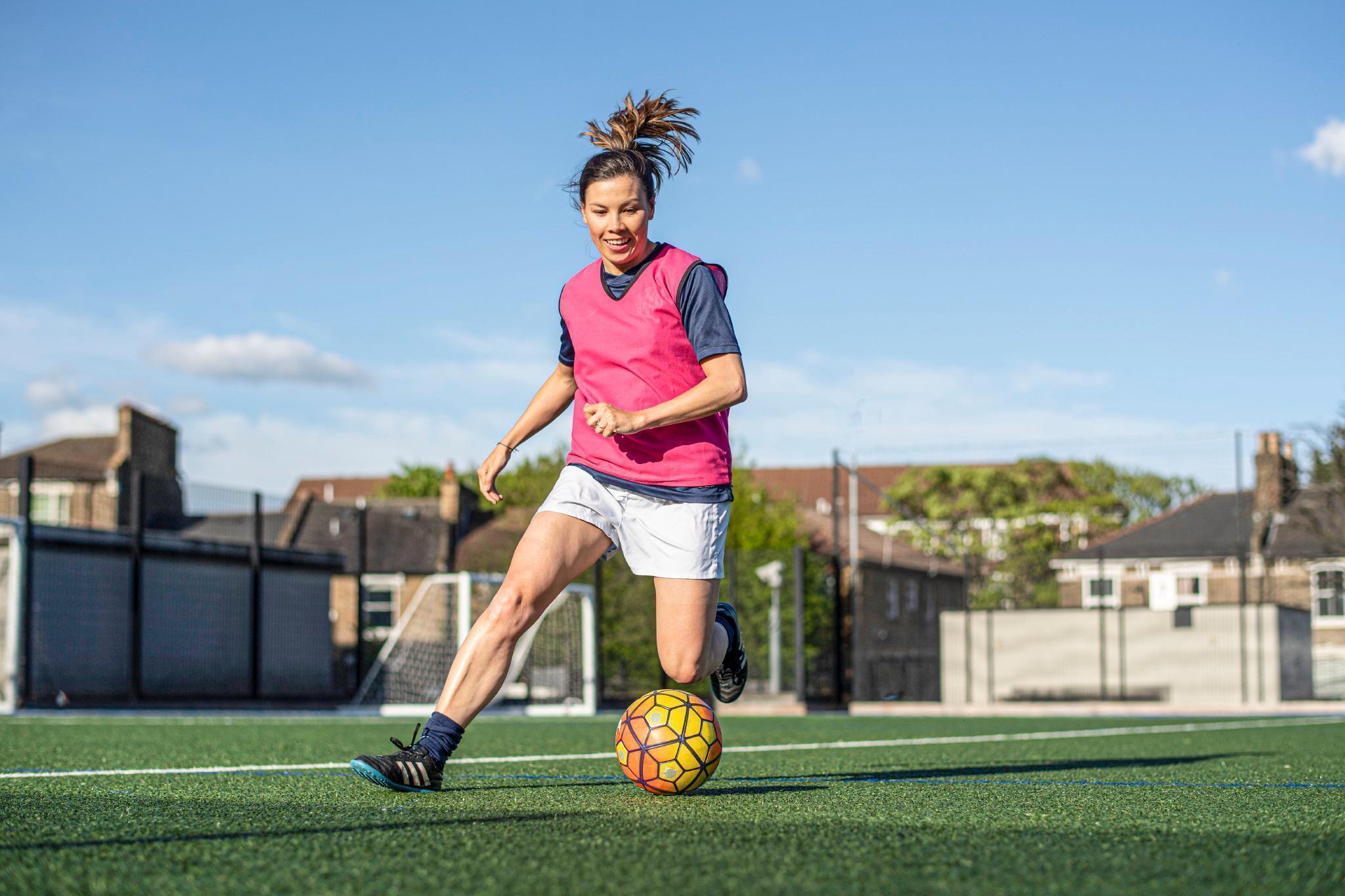 28/50

Katee Hui, Football (London)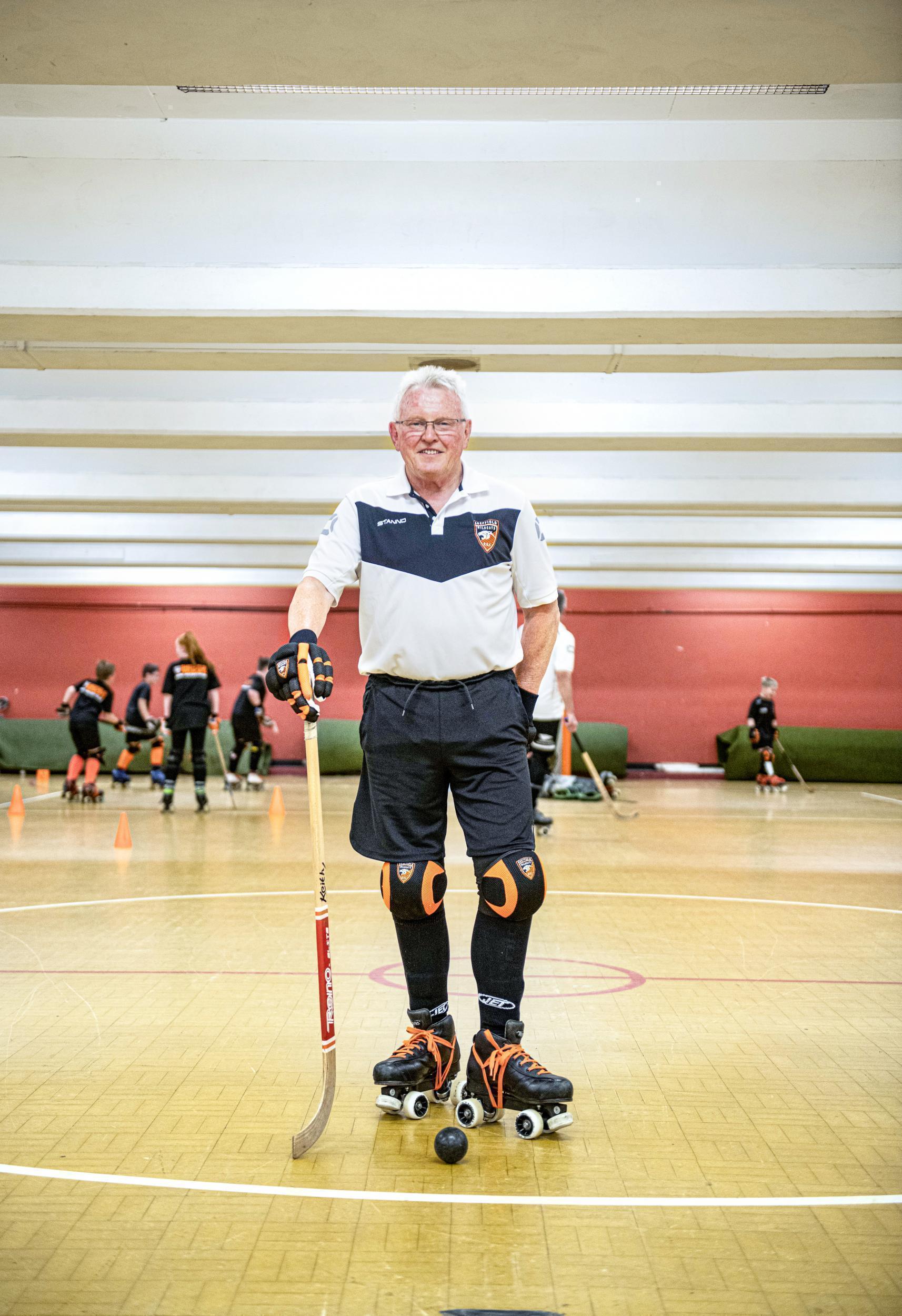 29/50

Keith Whitton, Rink Hockey (Doncaster)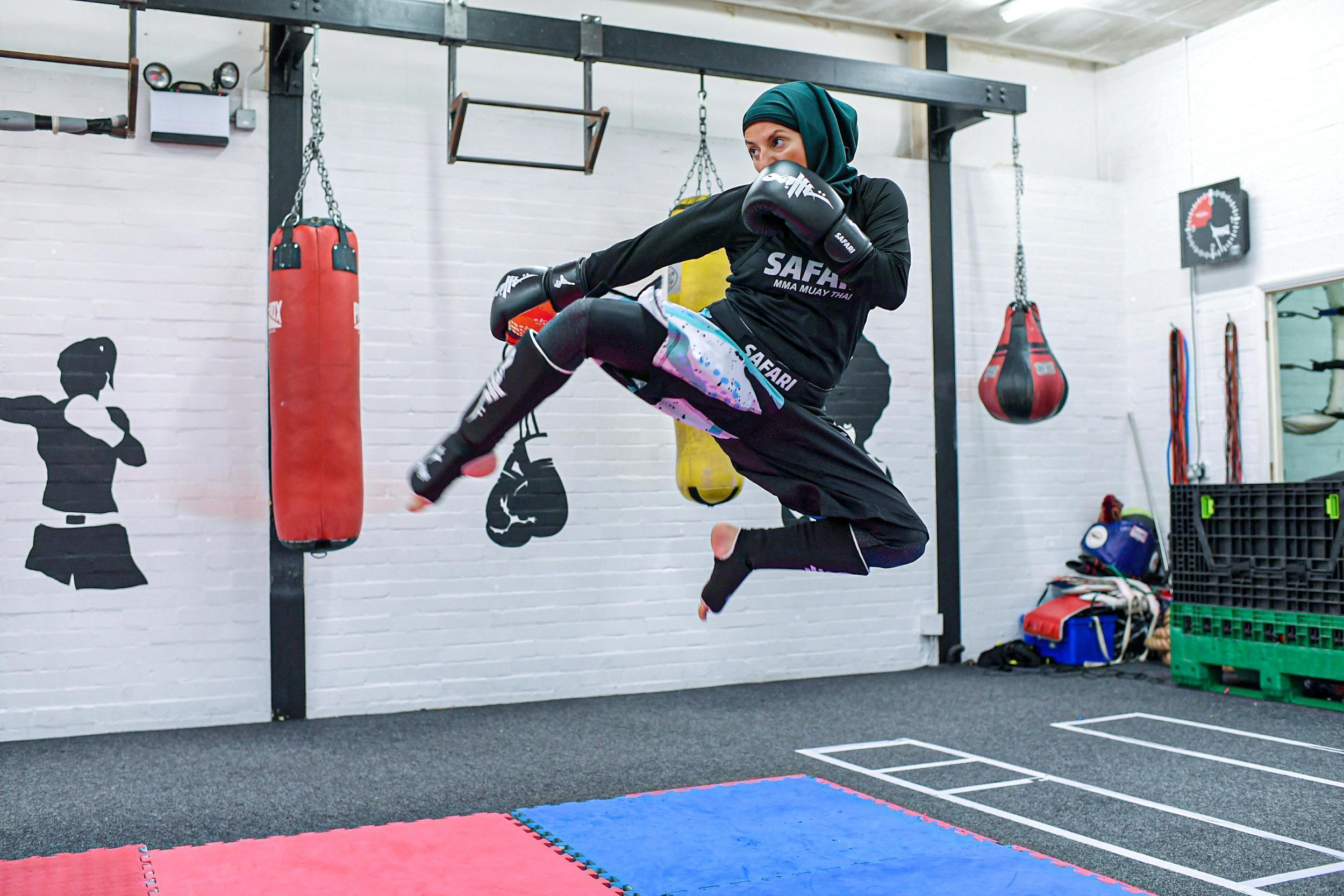 30/50

Khadijah Safari, Martial Arts (Milton Keynes)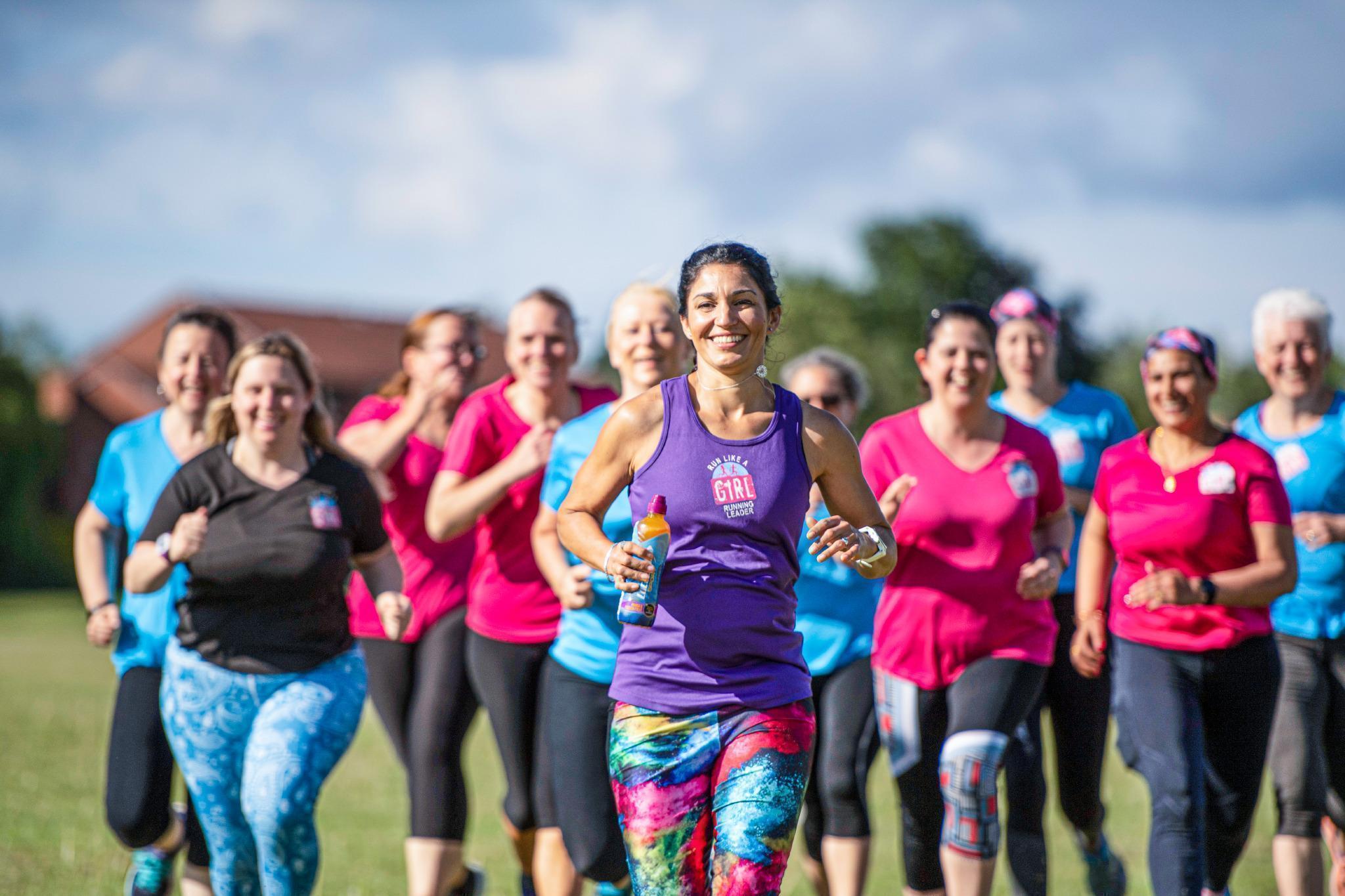 31/50

Lauren Gregory, Running (Leamington Spa)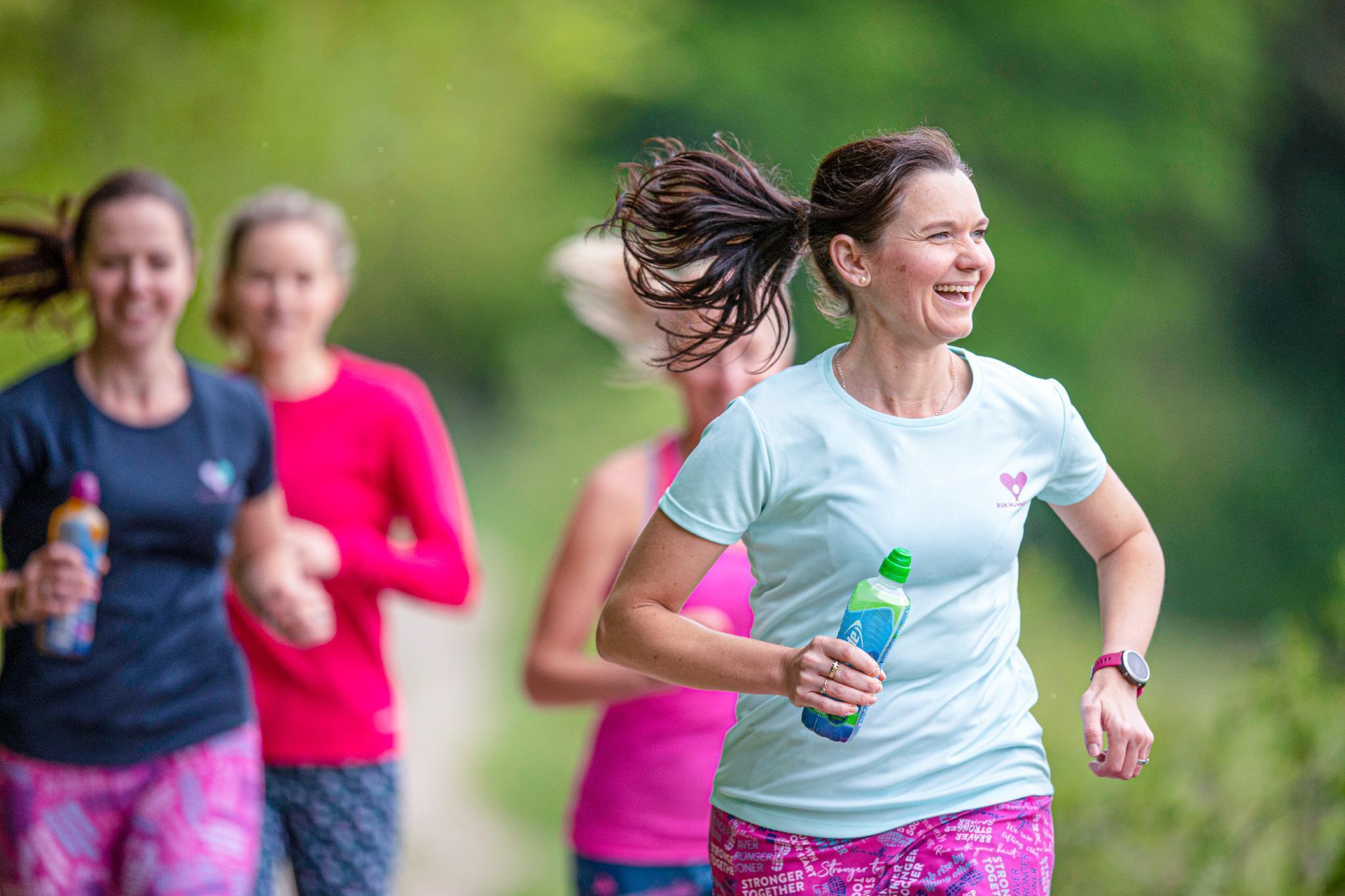 32/50

Leanne Davies, Running (Leatherhead)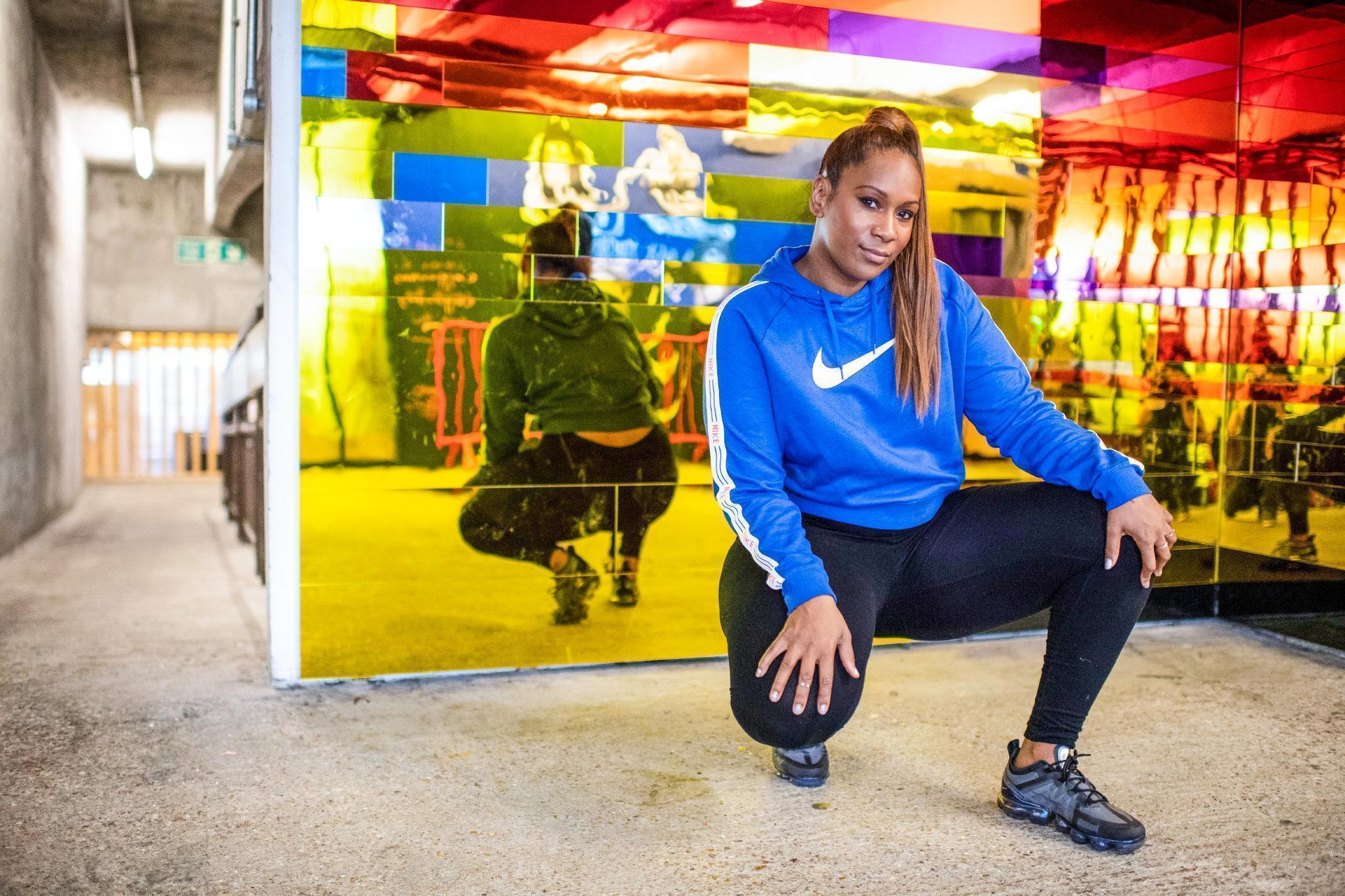 33/50

Leanne Pero, Dance (London)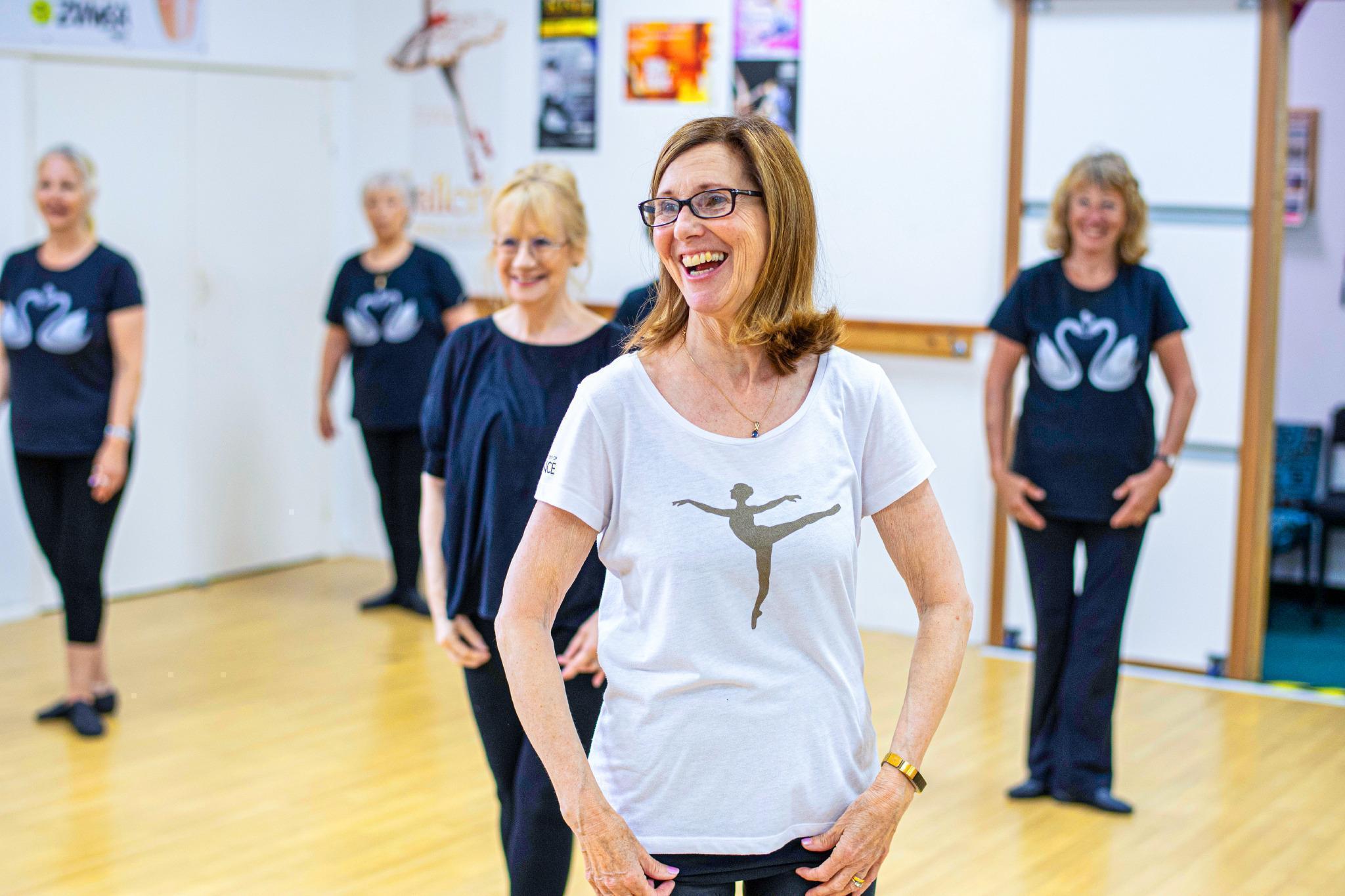 34/50

Linda Hesselden, Ballet (Plymouth)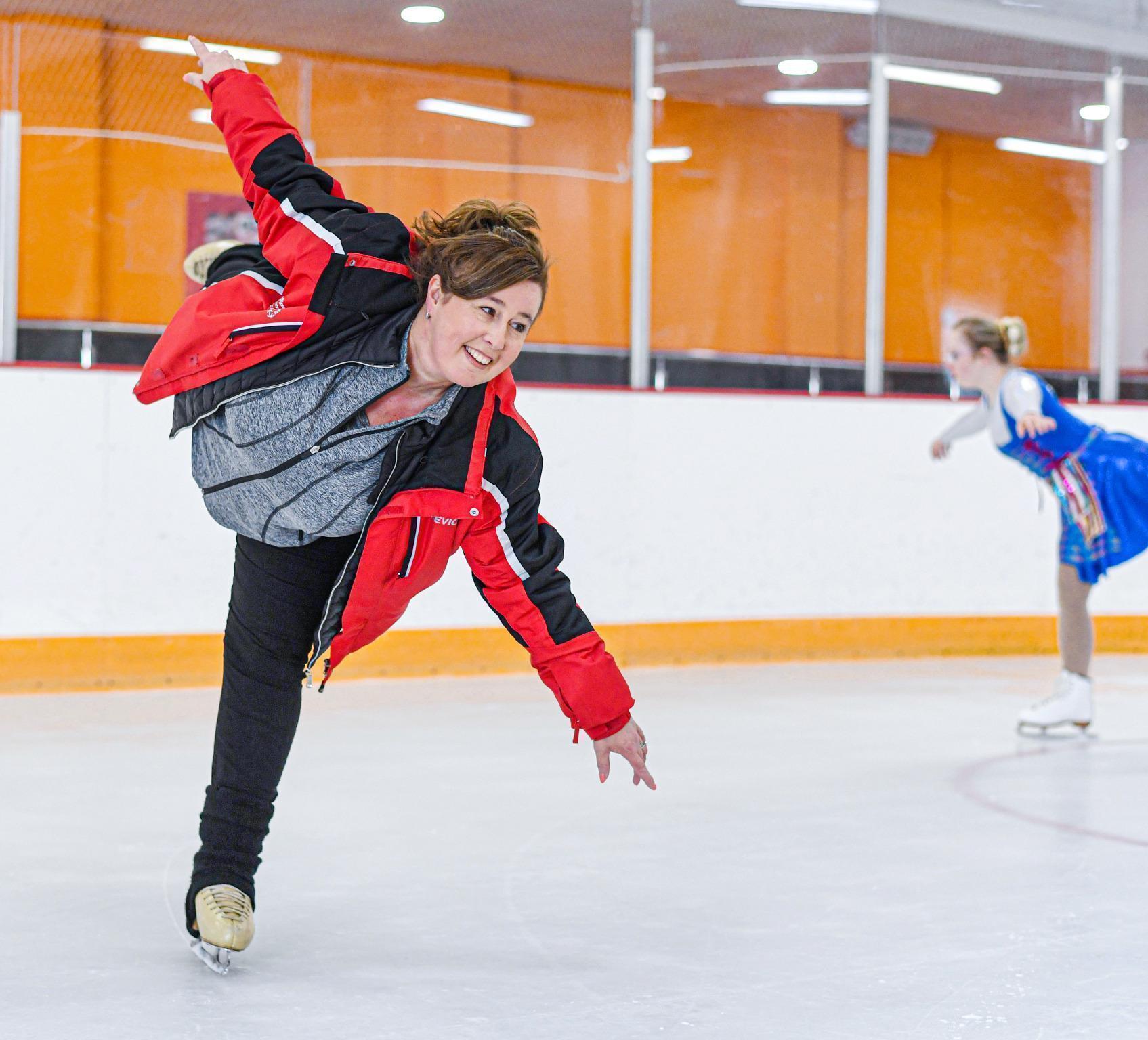 35/50

Louisa Chatwin, Ice-Skating (Selston)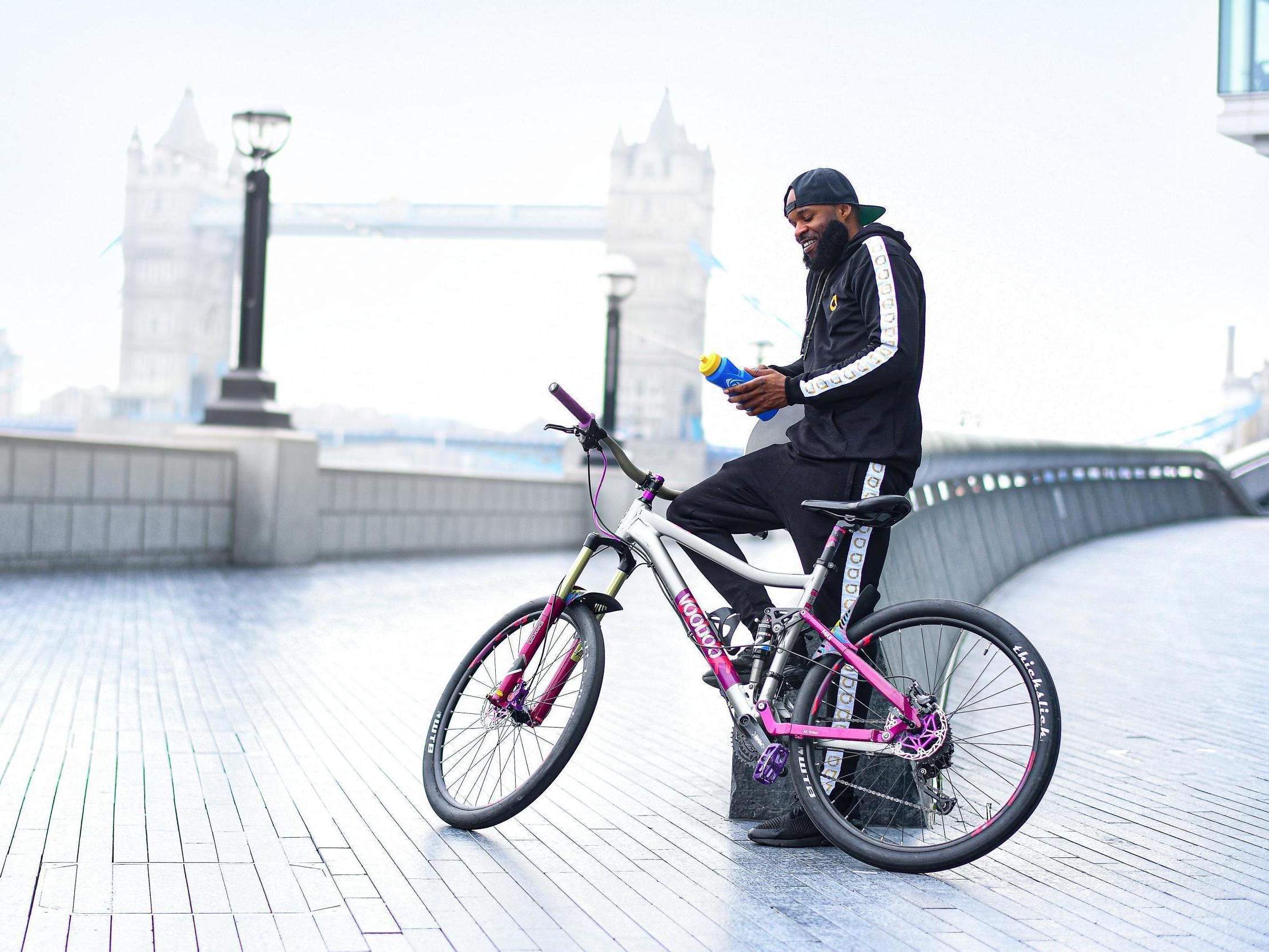 36/50

Mac Ferrari, Cycling (London)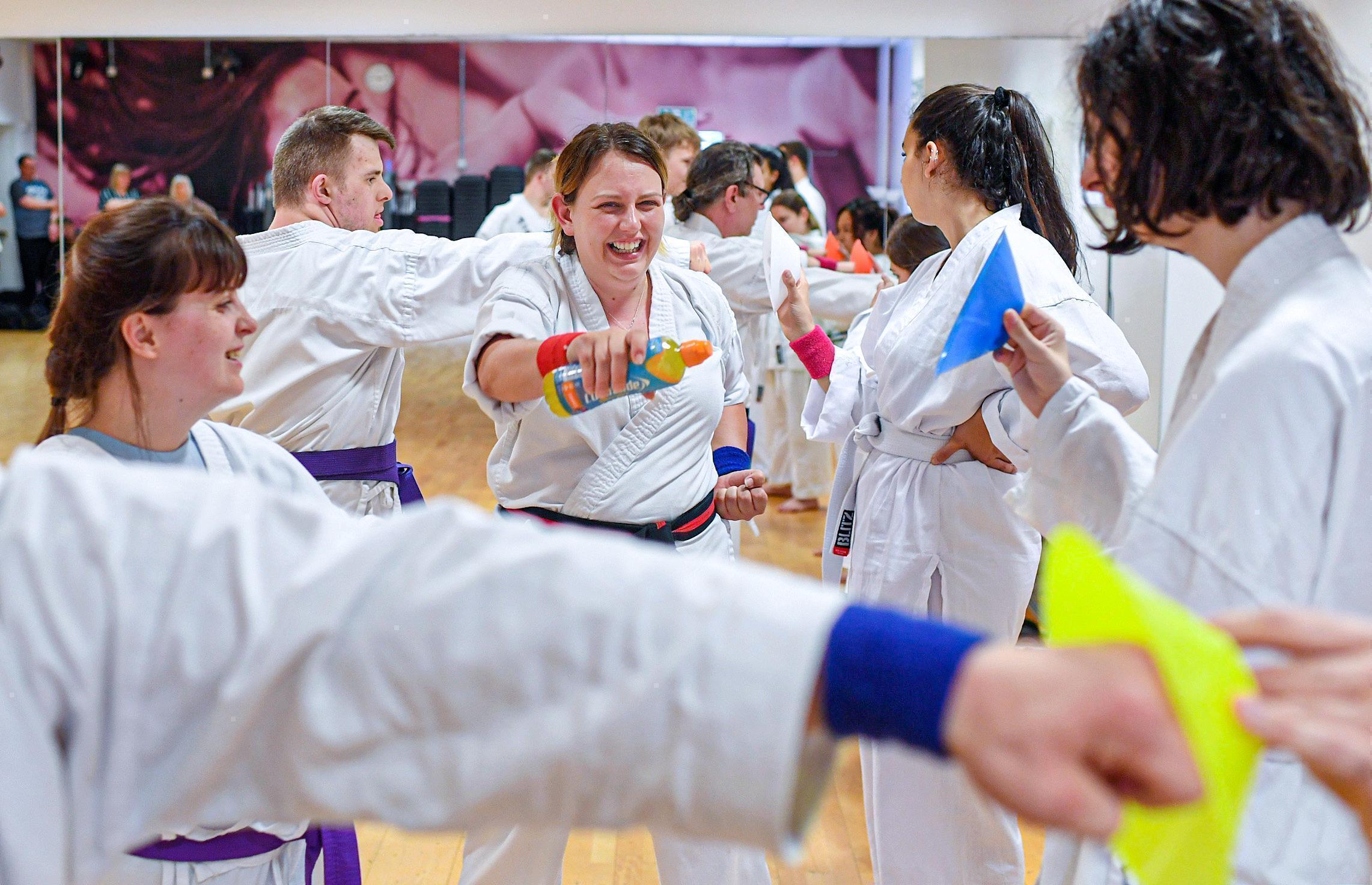 37/50

Melanie Timberlake, Martial Arts (Aylesbury)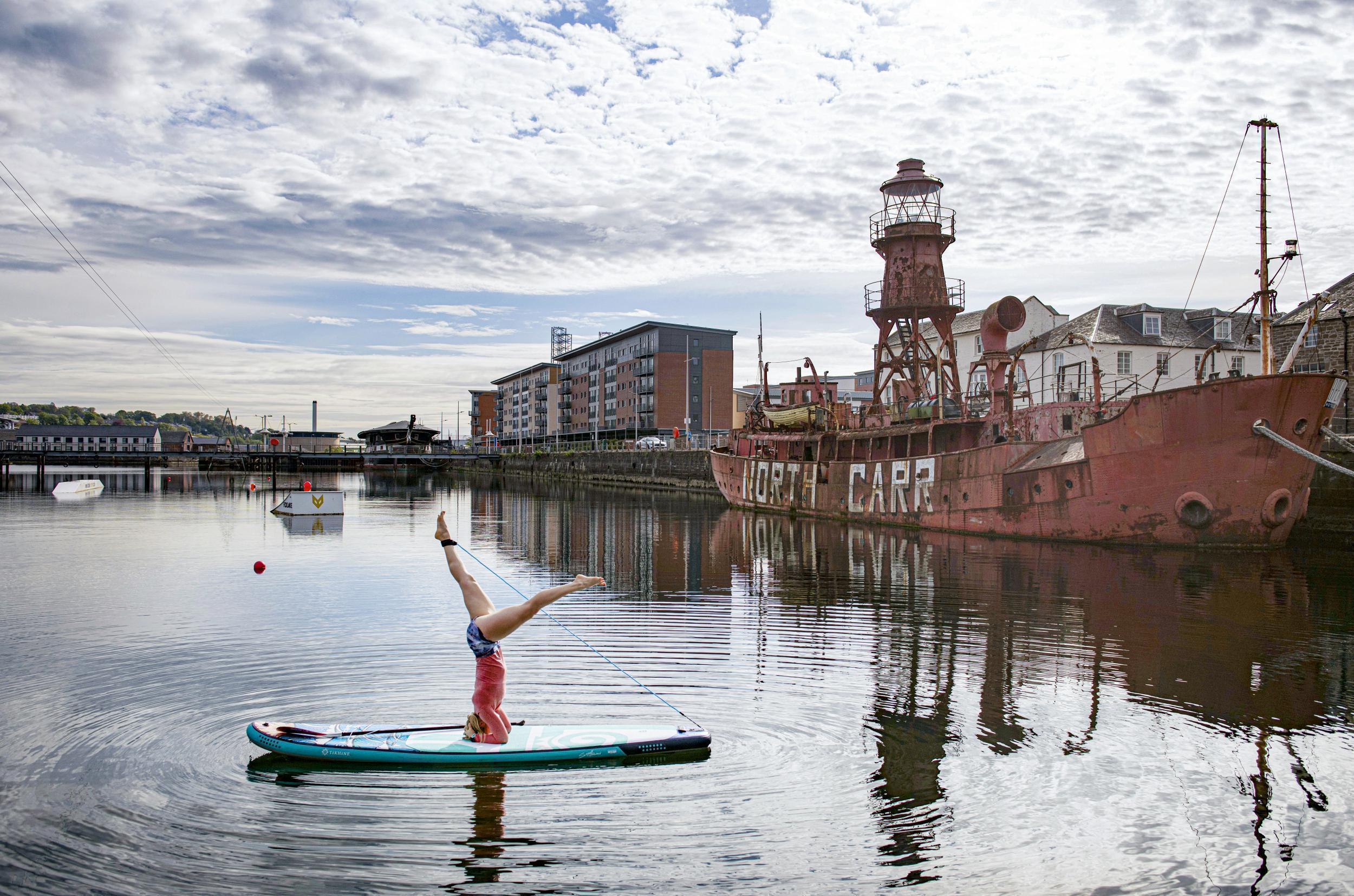 38/50

Michaella Robb, Paddleboard Yoga (Angus)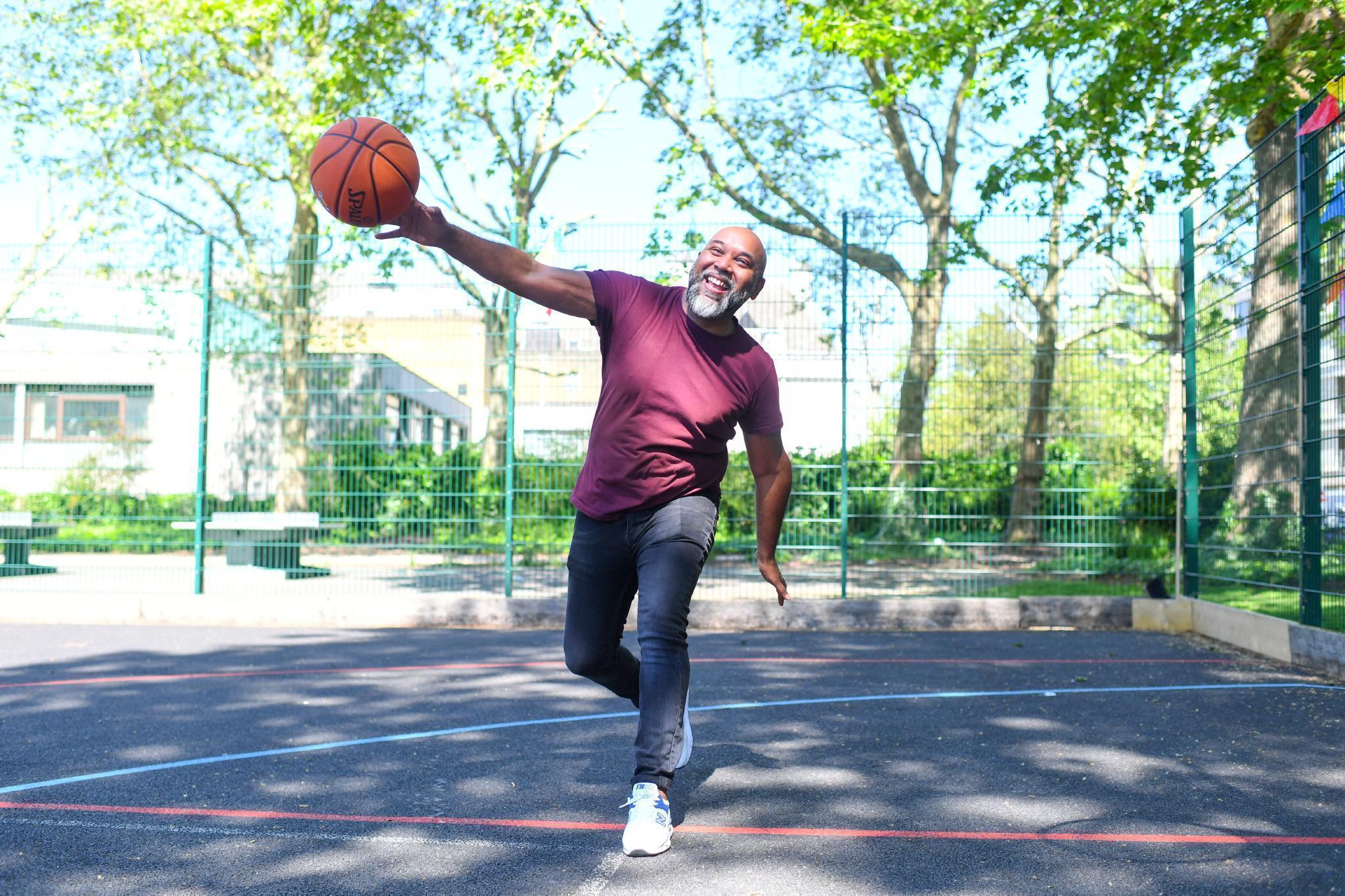 39/50

Oliur Rahman, Community Sports (London)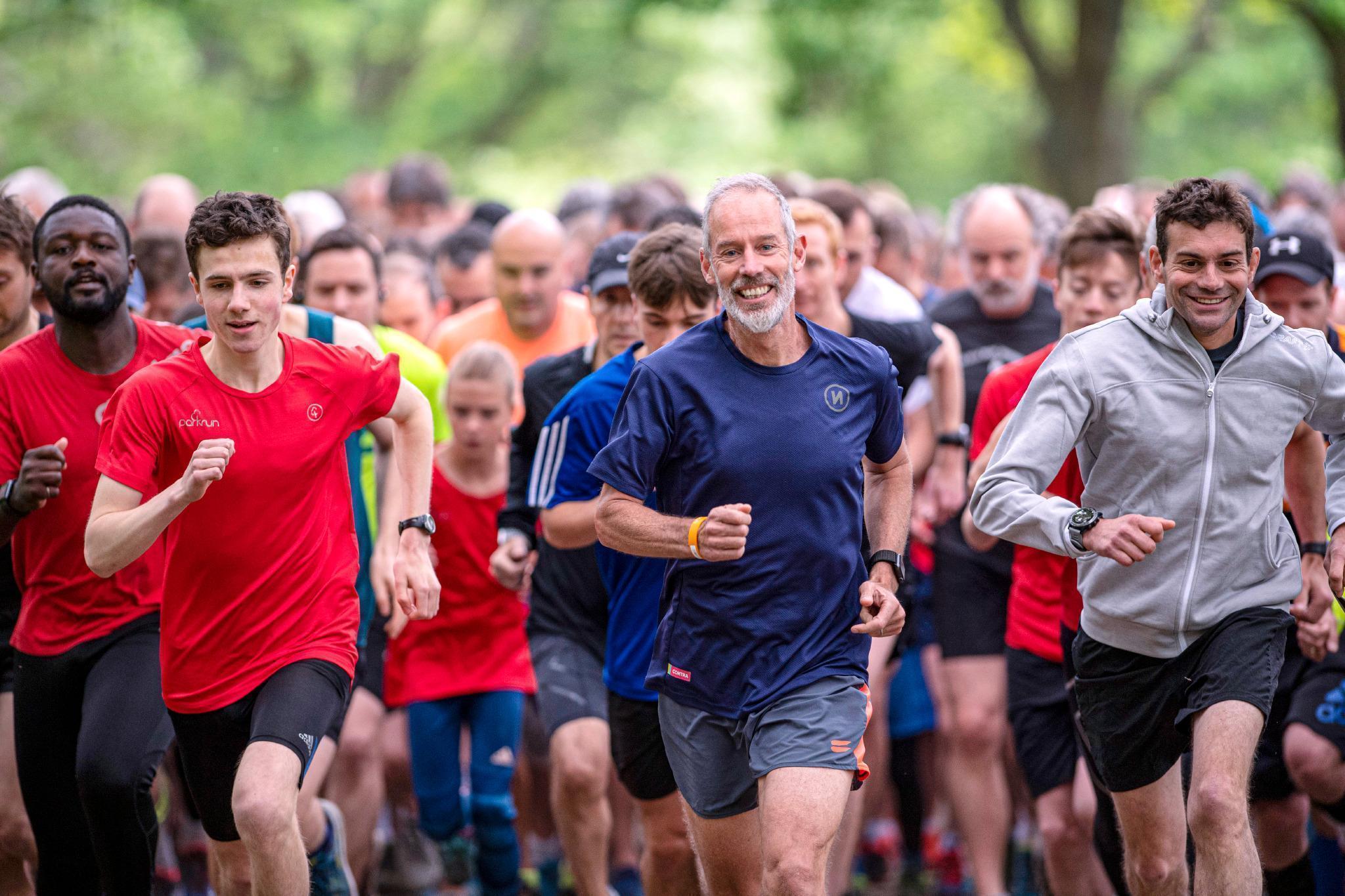 40/50

Paul Sinton-Hewitt, Running (London)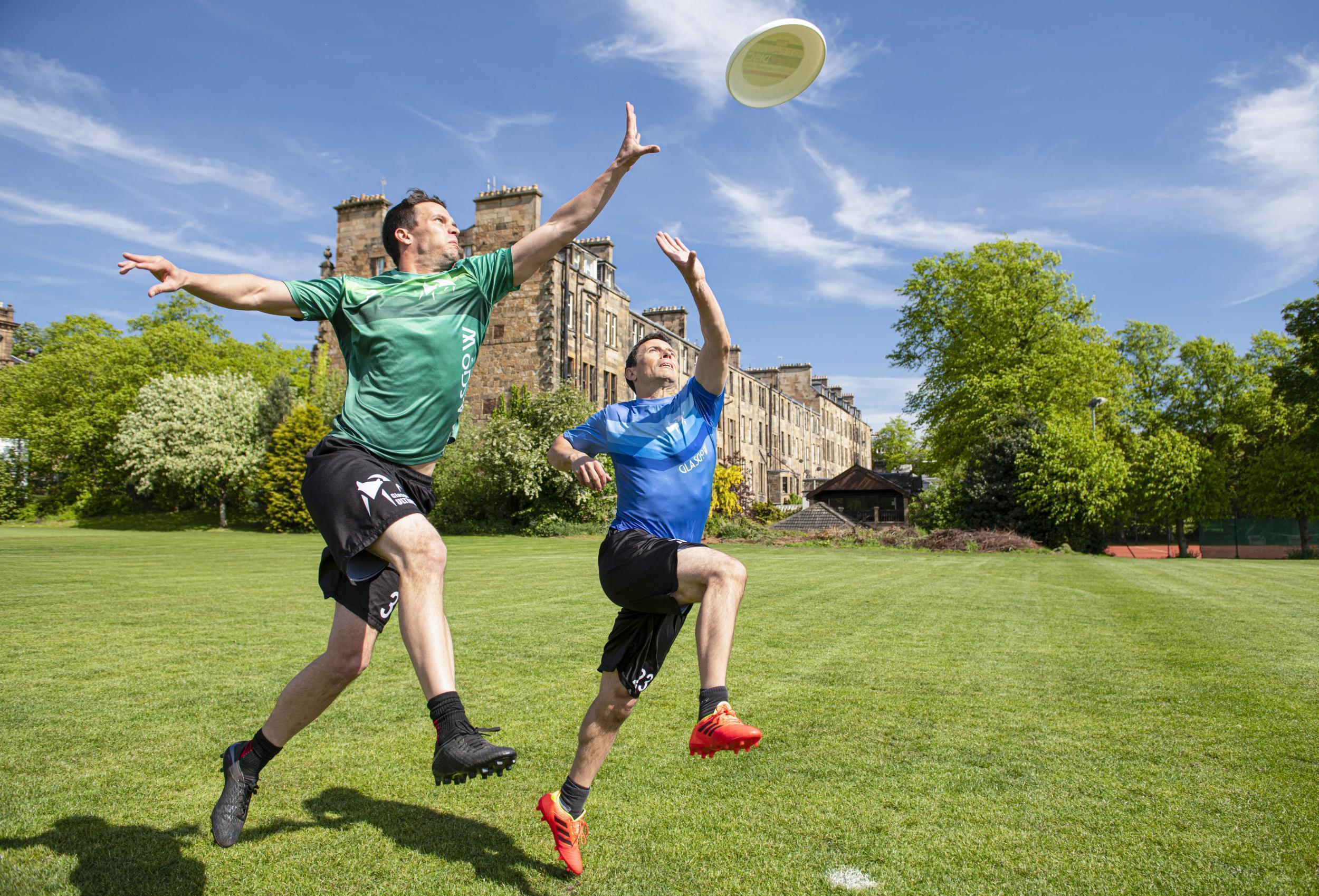 41/50

Phil & Shaun Webb, Ultimate Frisbee (Glasgow)
42/50

Philip Collins, Swimming (London)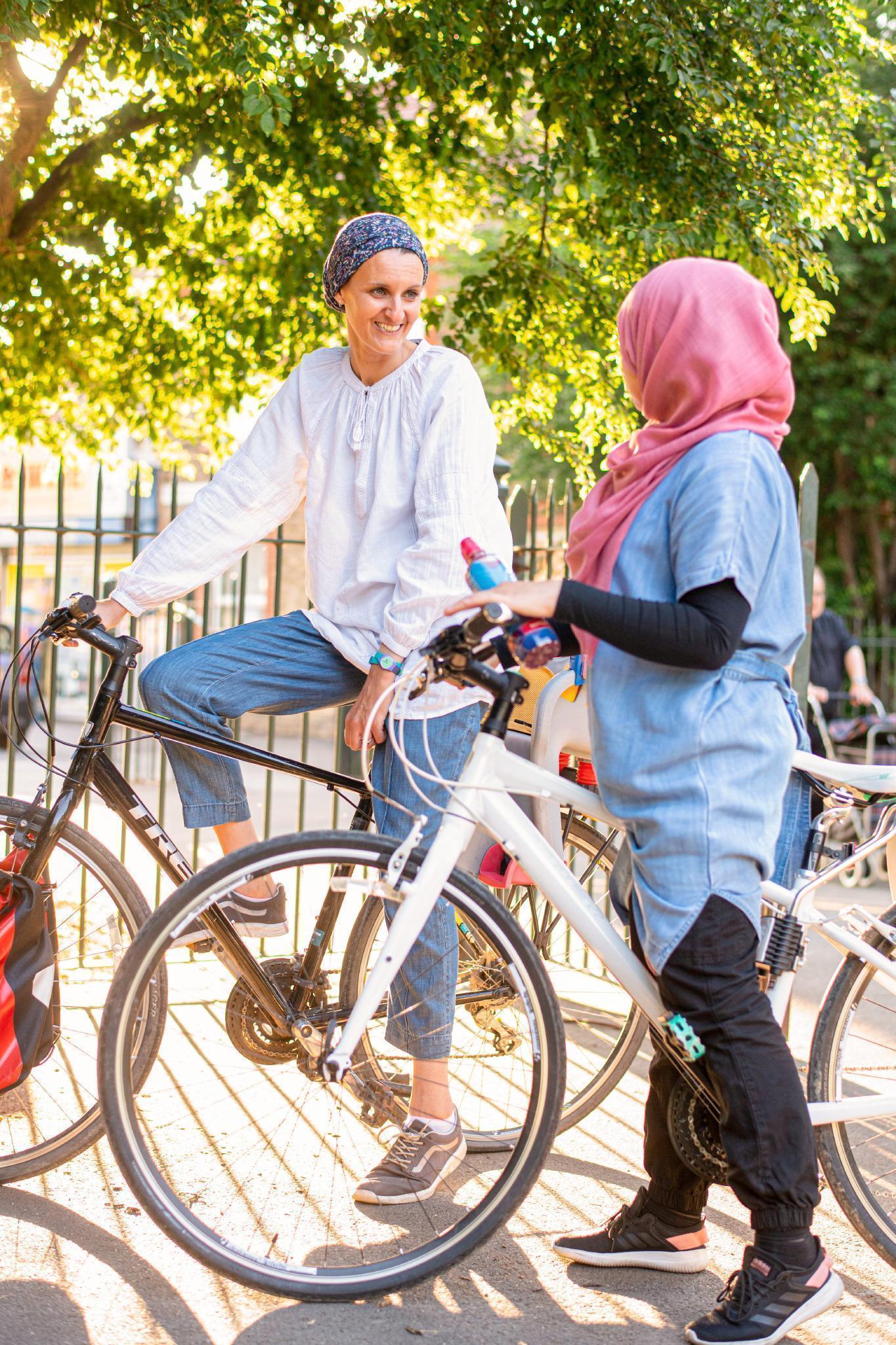 43/50

Sarah Javaid, Cycling (London)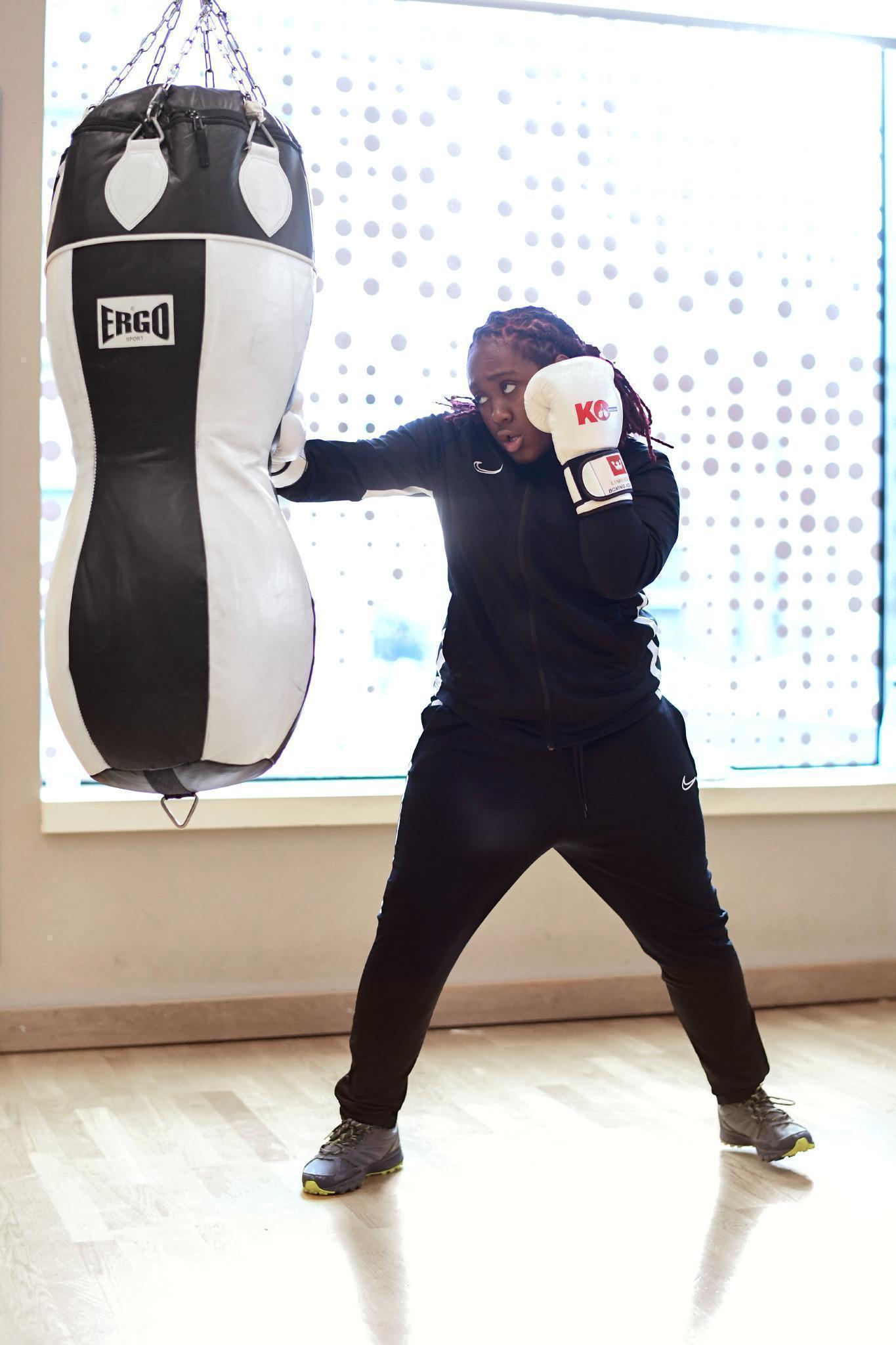 44/50

Shannia Richardson-Gordon, Boxing (London)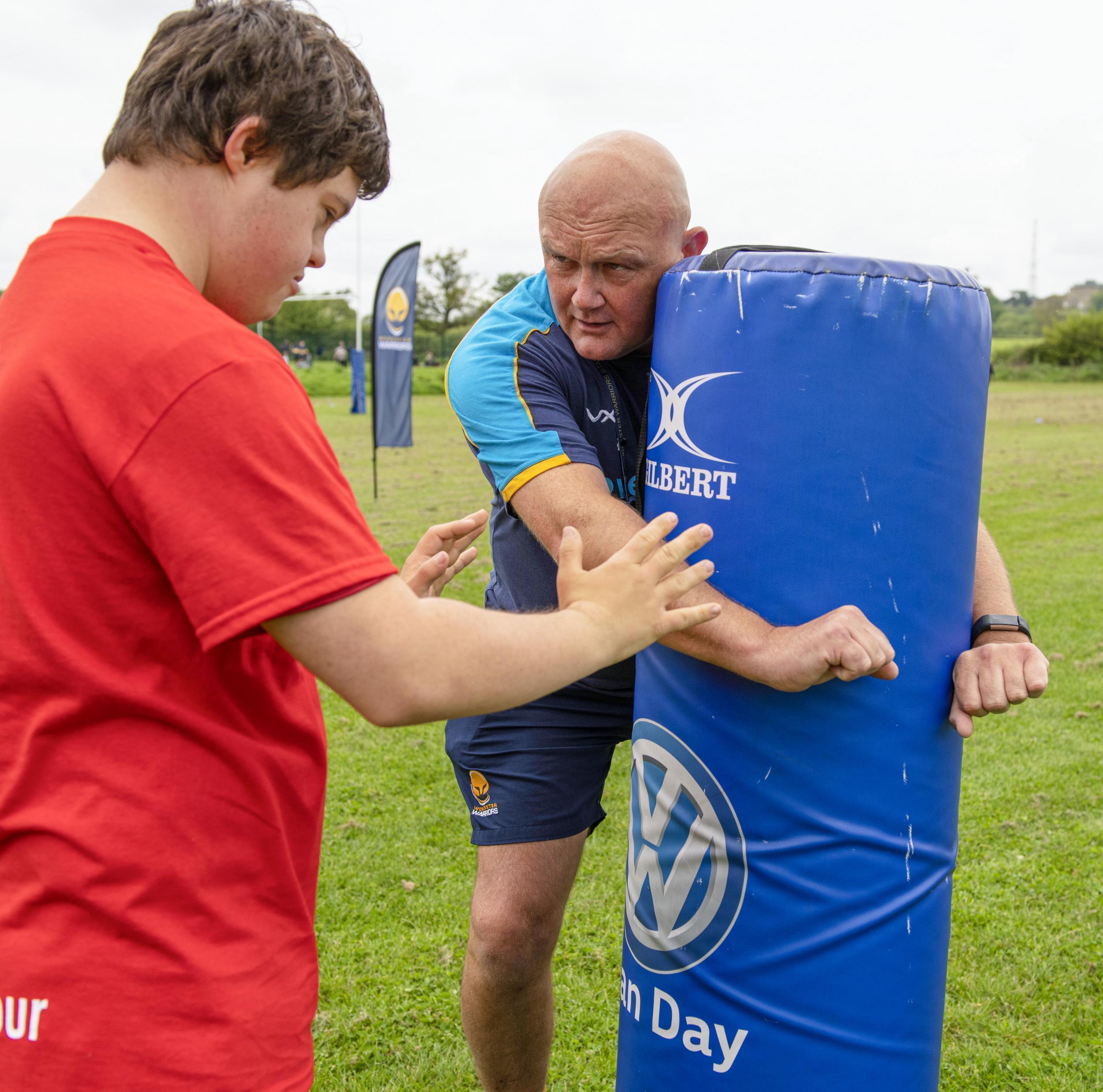 45/50

Simon Northcott, Disability Sports (Worchester)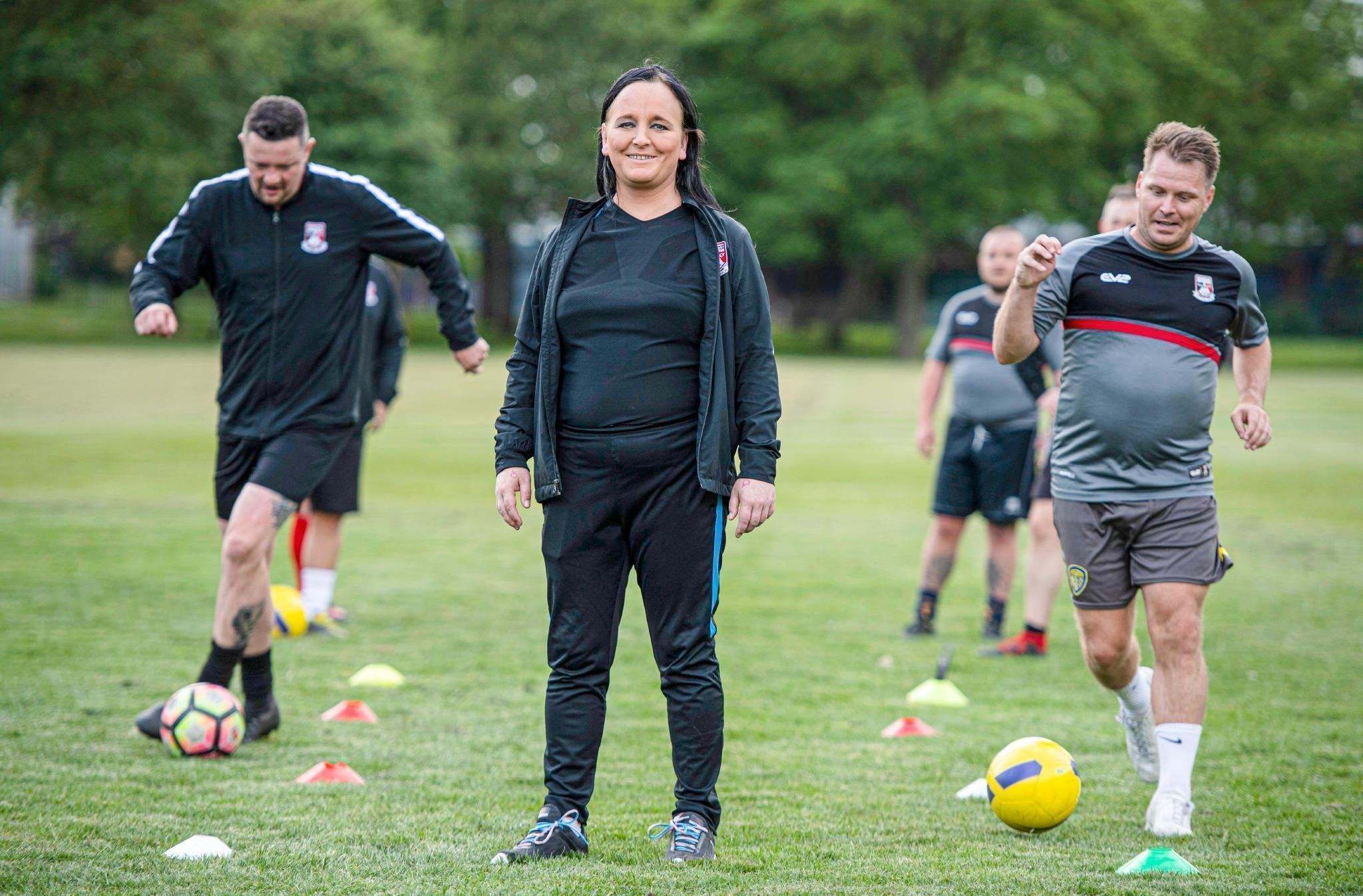 46/50

Skye Stewart, Football (Wolverhampton)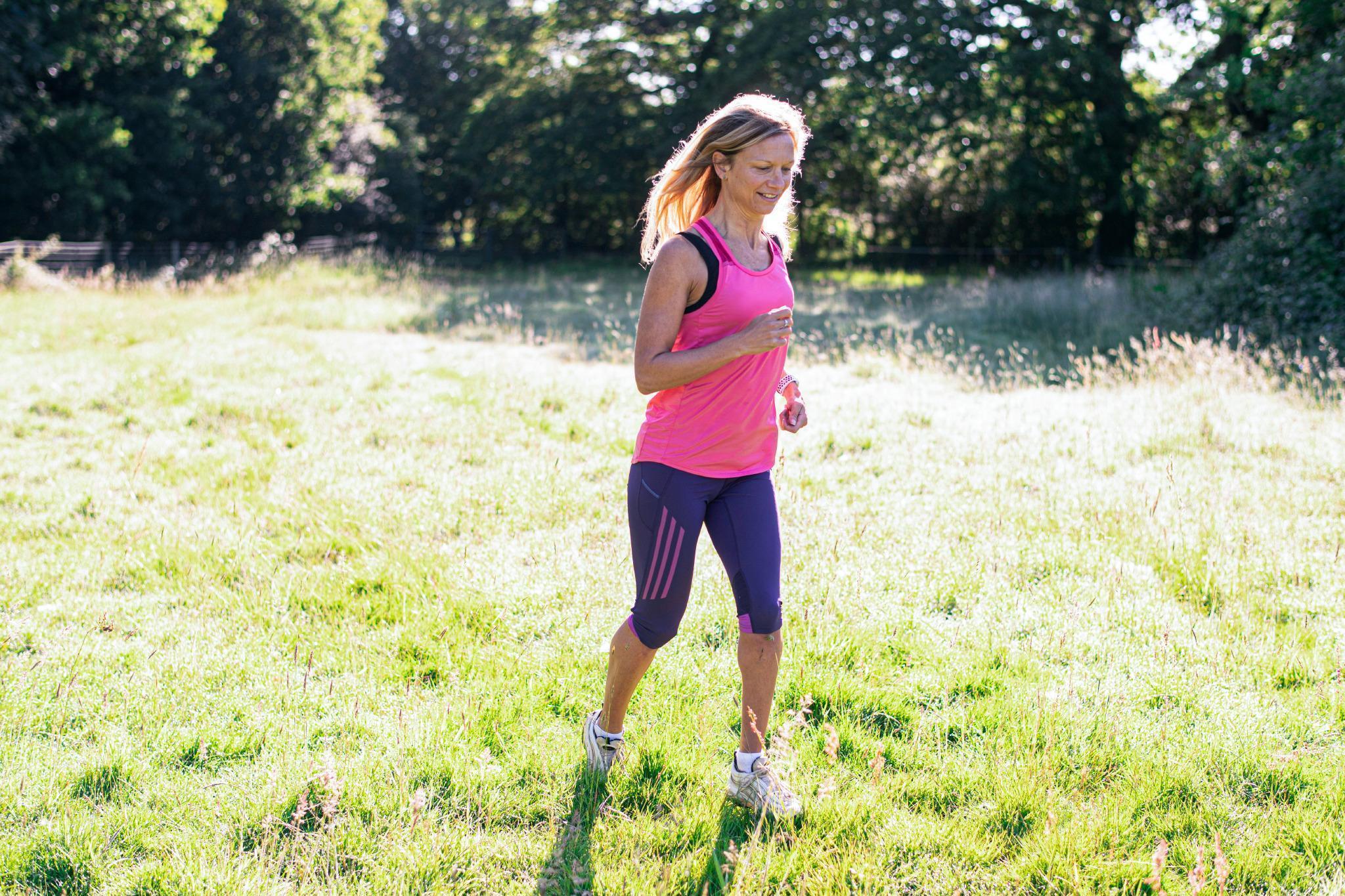 47/50

Sophia Warner, Sprinting (Ockley)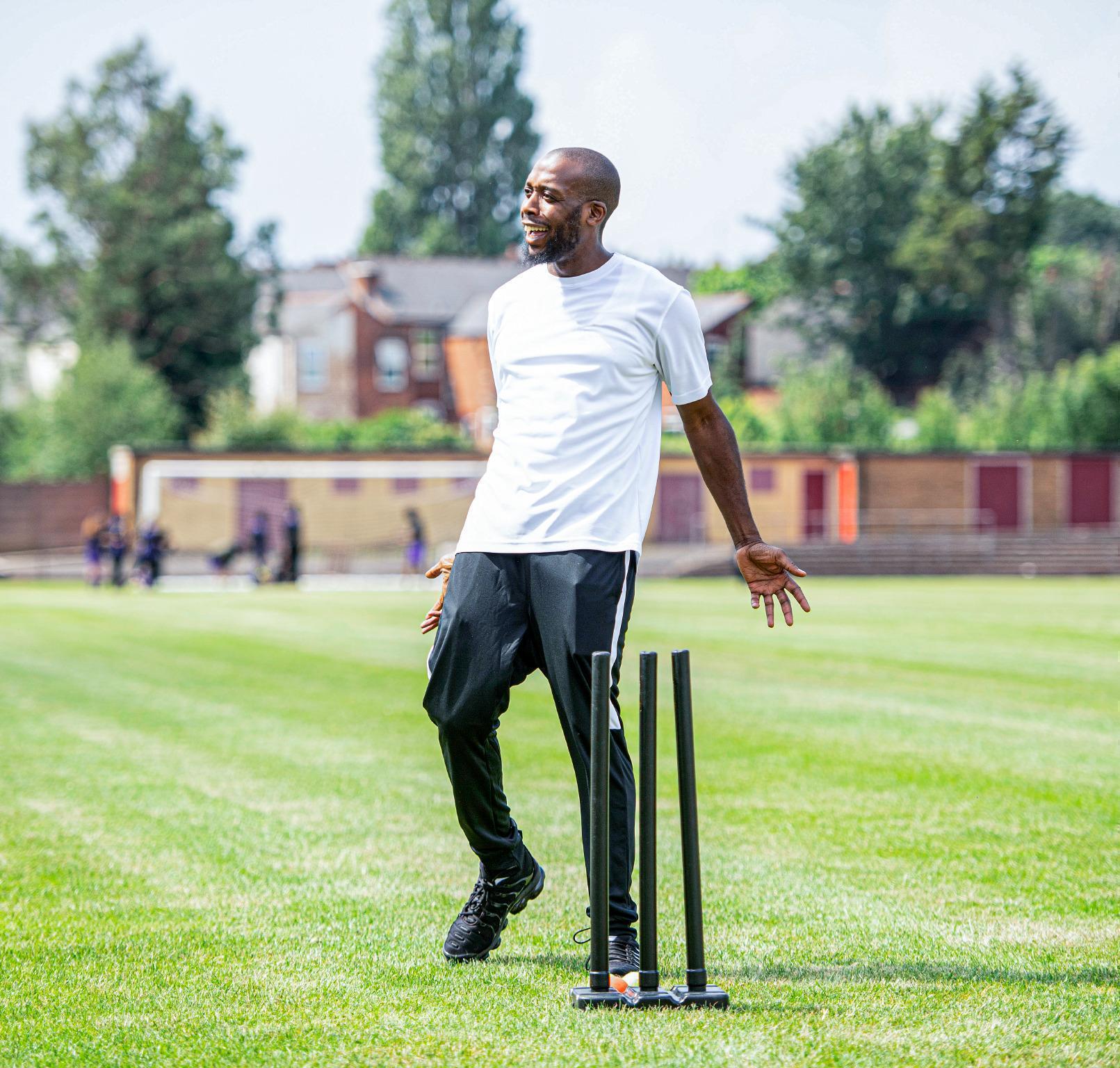 48/50

Tanayah Sam, Cricket (Birmingham)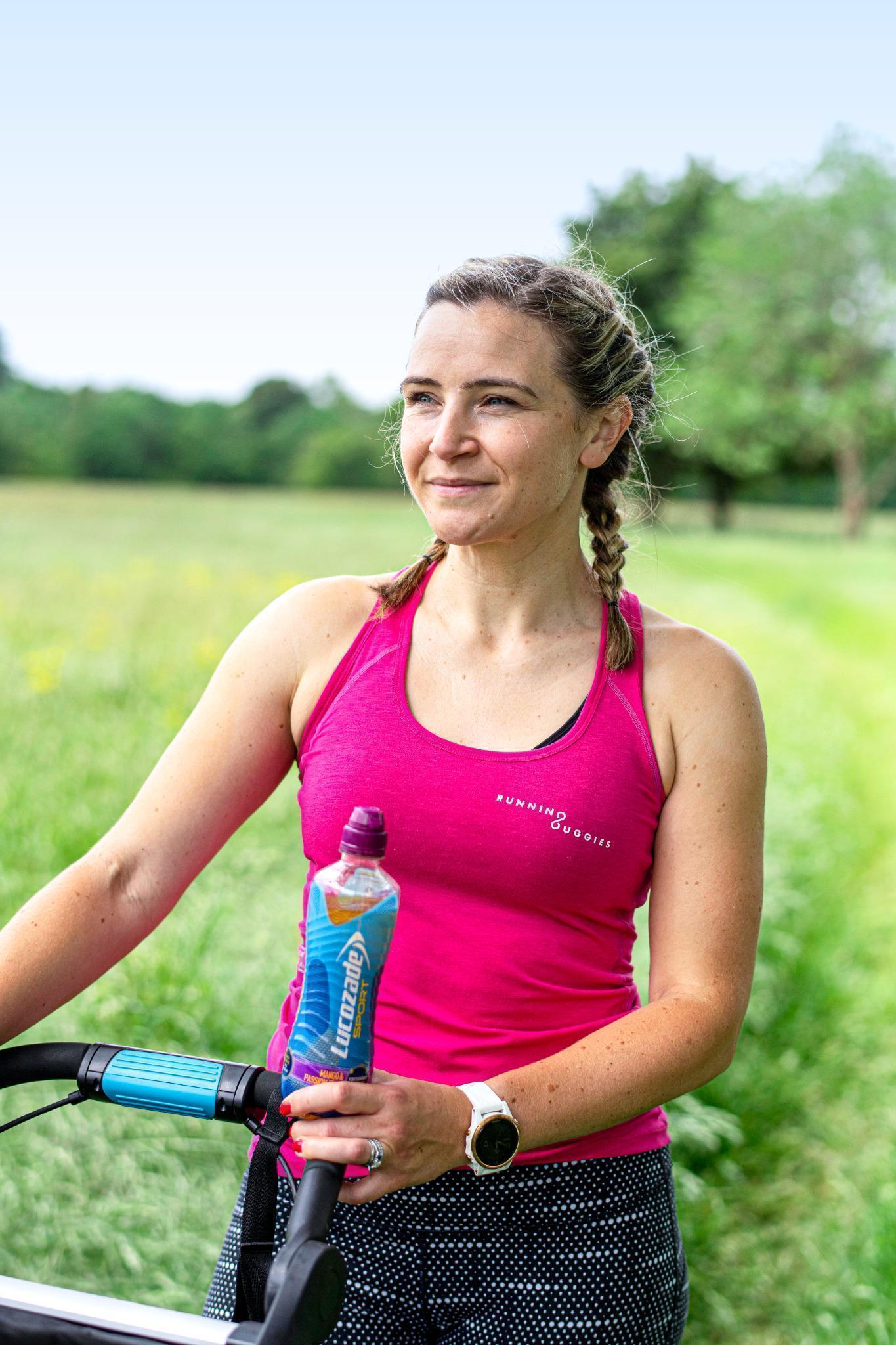 49/50

Wendy Rumble, Running (Maidenhead)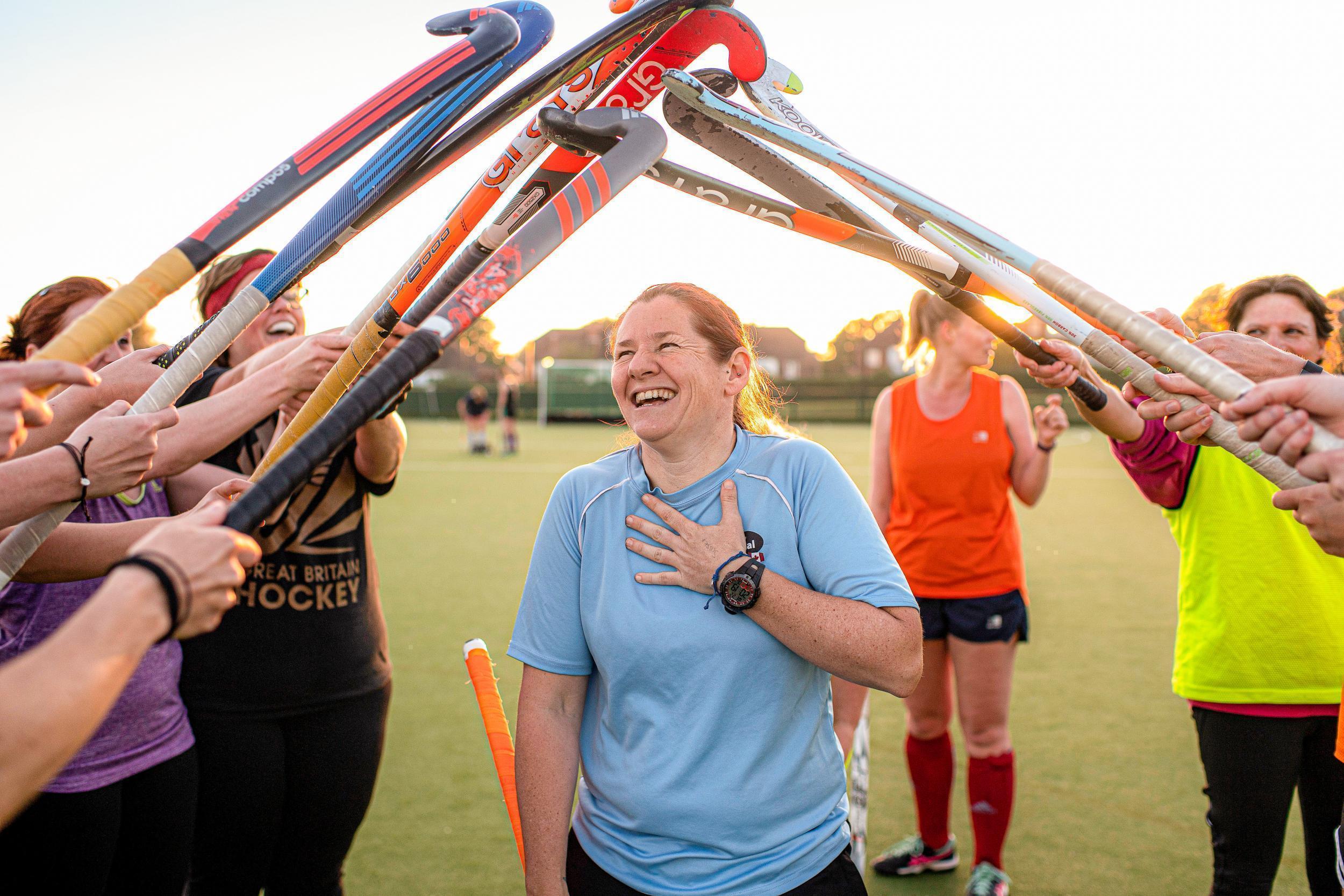 50/50

Wendy Russell, Hockey (Brighton & Hove)

With just 20 days of sit skiing experience under his belt, Josh then went on to represent Team GB in the British National Championships in Tignes in March 2017 and won the Giant Slalom event. Josh also became as the Spinal Injuries Association's Young Persons' Ambassador. But with a serious lack of funding available for sit-skiing, Josh decided to turn his attention to triathlon.

"I was pretty fit because I'd been going to the gym every day since I left hospital, so I decided to give the Superhero Triathlon a go with my dad to raise money for the Spinal Injuries Association," says Josh. A YouTube video of him being helped up a wall by his dad and fellow triathletes to allow him to successfully complete the course immediately went viral.

"I just loved the challenge of it and the satisfaction of finishing," says Josh. "I emailed British Triathlon and was invited to the talent identification weekend. That was it, I just went from there."

Following a trial with the British ParaTriathlon National Programme, he won a place on their talent programme and swiftly rose to the elite levels of the sport.

"I'd never been in a racing wheelchair before that weekend. But my chair has come on loads since working with my coach Ian Thompson, Tani Grey-Thompson's husband. That's his real specialism.

"When I did that first triathlon I never thought I'd be doing what I'm doing now. That's why I'd encourage everyone to take all the opportunities that come your way, don't let anything hold you back. Just go for it, and who knows where you'll need up."

It's clear that triathlons are just the latest step for an athlete determined not to let any barriers stand in his way. Next up Josh – honoured on Lucozade Sport's Movers List as one of 50 individuals using sport to inspire more active lives – has his sights set on the Tokyo 2020 Paralympics.

"Triathlon selection for Tokyo 2020 is my aim, but it will be tight given how short a time I've been in the sport," he says. "If I don't make it then next season I might do a ski season after triathlon has finished and see what happens.

"I don't know where my self belief comes from. Before the accident I'd sort of planned out my life, I wanted to go into yacht design. But now I'm loving what I'm doing. When I'm doing sport I forget about my injury.

"I can imagine a lot of people might say they couldn't do it if they were in my situation – but I think you can never tell what you are capable of. There's always a way round things. There are only hurdles and you can get over hurdles – and you never know where it's going to take you."

For more information about the Movers List and to find local facilities and classes to move more, visit www.lucozadesport.com/the-movers-list

Source: Read Full Article