These first aid kits will help you prepare for any emergency
We've heard the old "it's better to be safe than sorry" so many times it's practically ingrained in our heads, and while it may be cliché, the sentiment behind it still remains true. Take the humble first aid kit, for example. Sure, it's not the coolest home product you'll ever invest in, but if an accident does happen — scratch that, when an accident does happen — you'll be happy you have one within arm's reach. And considering that many of us need to limit our time outside the home, ordering a fully-stocked kit online is an easier and safer alternative to running to your local shop.
The Solo First Aid Kit comes with the essentials, like bandages and gauze, but it also packs a myriad of extra supplies that can tend to a variety of needs, including bleeding, airway issues, sprains, burns, and even outdoor survival. Contents include quick-clot gauze, burn gel, a nasal airway, topical ointments, relief for bites and stings, liquid skin, a whistle, tweezers, EMT shears and even small doses of over-the-counter medication. All of the products are stored in a small, water-resistant bag that's safe for travel, including carry-on only flights.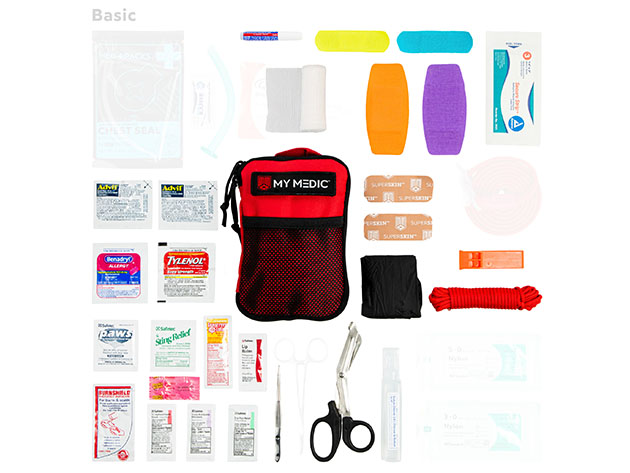 If you're looking for more heavy-duty protection, The Recon First Aid Kit better suits. This backpack style kit comes fully-stocked with a variety of top medical supplies, including emergency pressure bandages, wraps for sprains and splints for fractures, 13 different topical treatments that range from hydrocortisone to sunscreen, a CPR shield, eyewash, and even a survival rescue blanket. Hey, you can never be too prepared.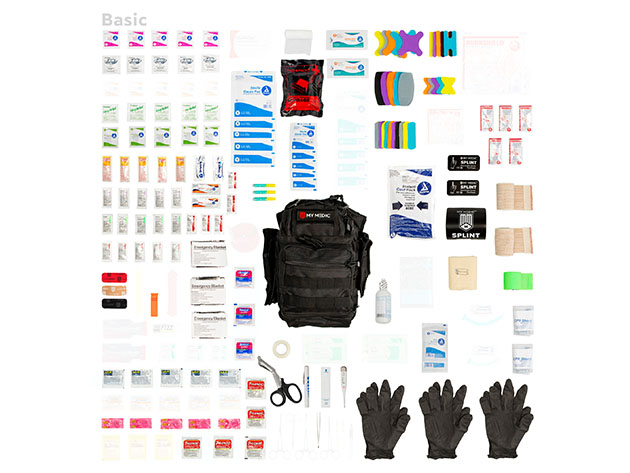 Both designs also feature additional exterior compartments to hold other supplies you may need on you at a moment's notice.
What's more, both first aid kits also happen to be on sale right now. For a limited time, shoppers can get The Solo for $42.99 (a total savings of 14% off) and The Recon for $198.99 (a total savings of 20% off).
Source: Read Full Article