What We Know About Busta Rhymes Being Near The Scene Of A Fatal Shooting In NYC
A 25-year-old man was fatally shot outside of a nightclub in the trendy Chelsea neighborhood of Manhattan on June 9, and strangely enough, rapper Busta Rhymes happened to be partying there later that night. The New York Post reports that the shooting happened as a result of a dispute between the man who was waiting outside of the PHD Rooftop Lounge at the Dream Hotel and another man who drove away in a Jeep. The outlet reports that police have not yet made an arrest in the shooting. 
The man was also not a guest at the hotel, and neither was Busta, who appeared to simply be partying at the lounge until he was spotted leaving early in the morning. Apparently, the lounge and hotel remained open despite the shooting and subsequent police activity outside the West 16th St. hotspot. Busta Rhymes, who is also from Brooklyn, has been at the scene of one other shooting in the past, when his bodyguard was shot outside of a video shoot back in 2006.
But did Busta have any connection to that or this shooting? Read on to find out. 
Busta Rhymes has spoken out about gun violence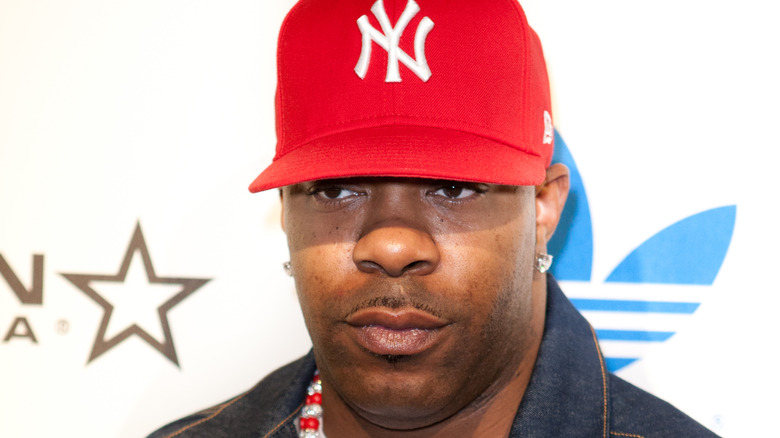 The New York Post shared images of Busta Rhymes leaving the PHD Lounge at the Dream Hotel hours after the fatal shooting of a 25-year-old man, but it's unlikely that the rapper had anything to do with the shooting at all. The lounge, which is in the Chelsea neighborhood of Manhattan, is a popular nightlife spot that boasts almost 50,000 followers on Instagram, so you can imagine how many people hang out at the club on a nightly basis. And despite his past run-ins with the law — he was once accused of assaulting a fan, though he was later cleared of the charges, throwing a protein drink at someone in a gym, and carrying a machete in his car, for example — Busta has historically been very outspoken about the dangers of gun violence. 
Per All Hip Hop, he was even tapped to spread a non-violence message when he traveled to the U.K. to perform in 2008. At the time he said, "I want to do something productive that will help convince kids on both sides of the Atlantic to stop killing each other. We are seeing a generation of children who are lost and in need of support. Their families are breaking down around them. They're turning to gangs and violence. We need to tell them that is not the right answer."
So while he might have been nearby, until confirmed otherwise, it's likely Busta wasn't involved with the tragic shooting. 
Source: Read Full Article