Your Weekly Tarot Card Reading, Based on Your Sign
You don't need to know the difference between a three-card and a Celtic cross spread, to get the most out of a tarot card reading. All you need: your Sun sign! Here's what I do: Shuffle my tarot deck and pull out the cards in order from Aries to Pisces plus one general card for everyone so that you can get specific advice around your personality. Let's go!
A GENERAL CARD FOR EVERYONE: EIGHT OF COINS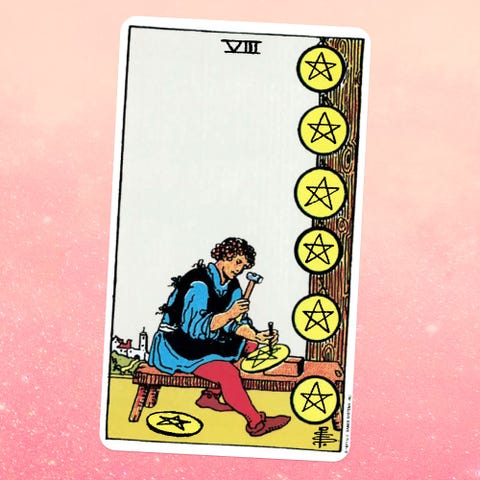 A lesson is a lesson no matter how it comes to you,. Life is a learning curve, as the Eight of Coins reminds us this week. 2020 has provided us with more challenges than we ever imagined, and it's natural to feel overwhelmed. Remember, we learn and grow through hardship. Appreciate the wisdom you've gained and the resilience you've built. We're all learning together.
ARIES: SIX OF CUPS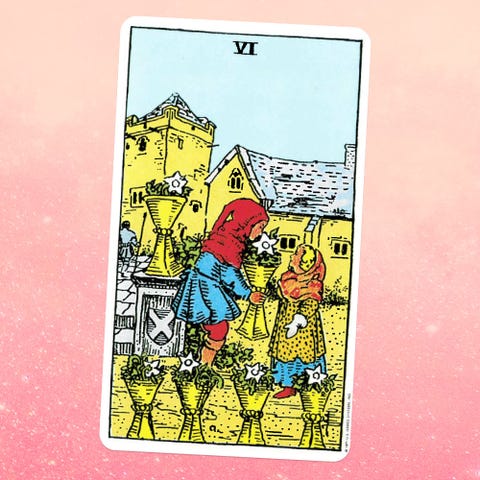 You enjoy all kinds of games and competition, Aries. The Six of Cups offers you a chance to activate your playful side this week—so put your pent-up energy to use! Look for events that test your competitive edge. You need that kind of stimulus to temper your Mars-driven powers. Go play!
TAURUS: JUSTICE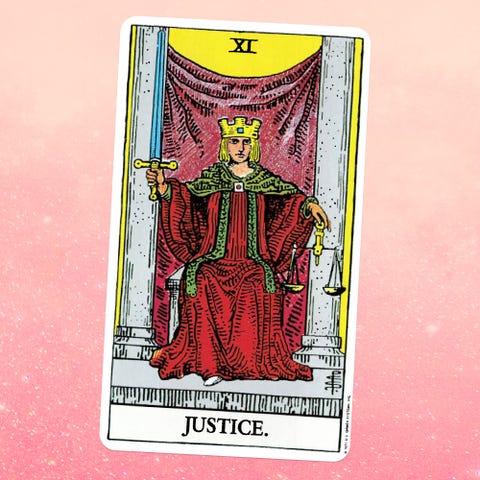 Being slighted really, REALLY bothers you, Taurus. And you've been nursing a wound for a while now. Justice shows that you'll finally be proven right this week, and it's going to feel ah-mazing. But play nice and don't say "I told you so," no matter how tempting it is. Be gracious and humble, and move on from this messy situation.
GEMINI: FOUR OF COINS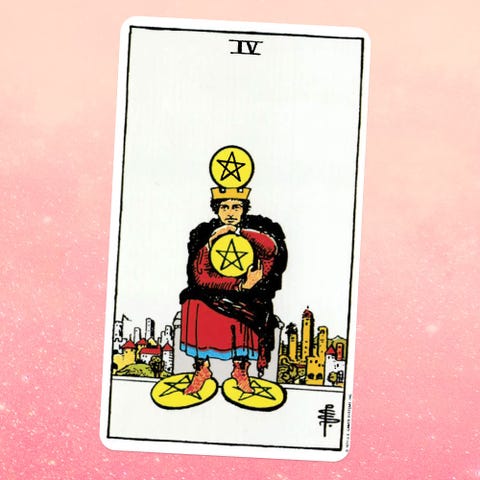 You've accidentally have fallen into a rut in some area of your life. You're stuck with the same-old, same-old, even though you long for change. The Four of Coins reveals that this week, you'll realize what's been happening—and probably feel a little surprised that you've let it. Give yourself a minute, and then resolve to shake things up. Routine doesn't suit your personality.
CANCER: THREE OF COINS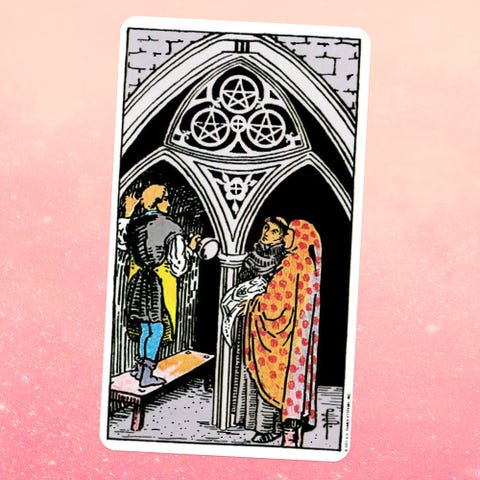 People like what they see when they see you in action, and it's time to capitalize on that admiration. The Three of Coins represents windows of opportunity and chances to progress. Someone with influence has noticed your talent and is in a position to improve your situation. Make sure you're putting yourself in front of the right people this week.
LEO: TWO OF WANDS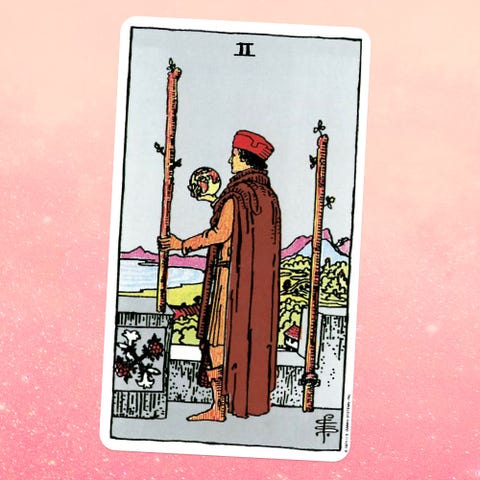 You've moving on cruise control, as shown by the noncommittal Two of Wands. You're going with the flow and avoiding making any big decisions. It's all rather fun, but there's a risk that you'll end being used for others' ambitions, rather than pursuing your own. Don't let this drift go on too long. Shake yourself out of autopilot, and check in on your own goals.
VIRGO: PAGE OF SWORDS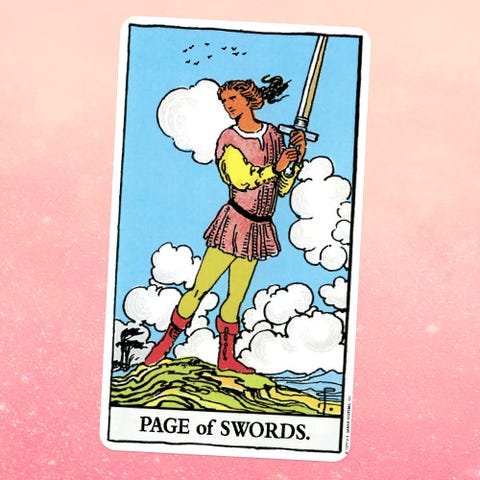 You like to take your time as you carefully analyze everything, Virgo, and the Page of Swords sees you delaying a choice this week. Remember not to wait for too long, or you might miss out on an opportunity altogether. Doors don't stay open indefinitely. Take your time, but don't take forever, or you'll lose out.
LIBRA: SEVEN OF COINS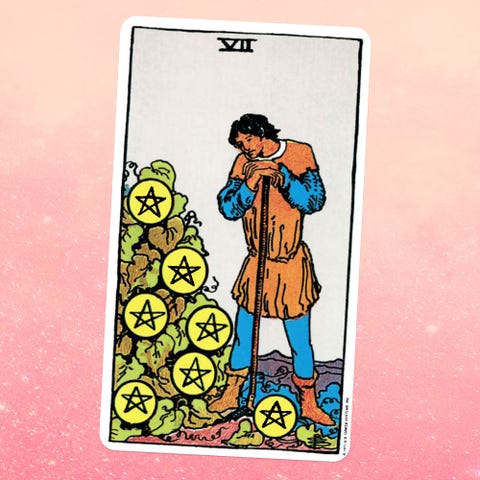 Just because you've you've committed to something (or someone) for a long time doesn't mean you always will—or should. The Seven of Coins asks you to take a long, hard look at something you either take for granted, or something that takes you for granted. Is it time to make a break? Consider, and act accordingly. Be brave, be a bit selfish, and be clear about why you're making or breaking this commitment.
SCORPIO: TEN OF WANDS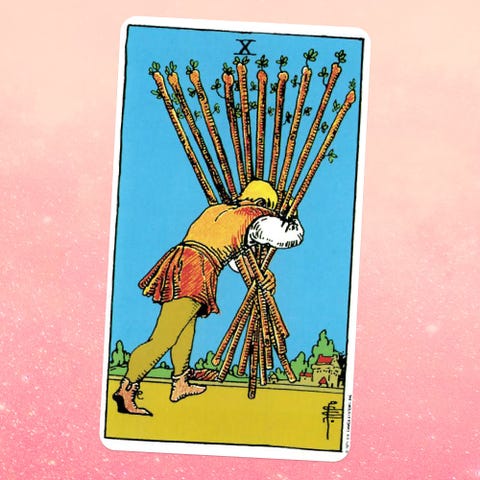 You've been super-stressed recently (can't blame you), and you need to a time-out from all the pressure. The Ten of Wands represents feeling overwhelmed. It urges you to prioritize and reorganize your life, to make more space, and to sweep away things that drag you down. Spruce up your schedule and minimize (or even better, remove) stuff that you dread or don't enjoy. Do yourself some big favors this week.
SAGITTARIUS: THREE OF SWORDS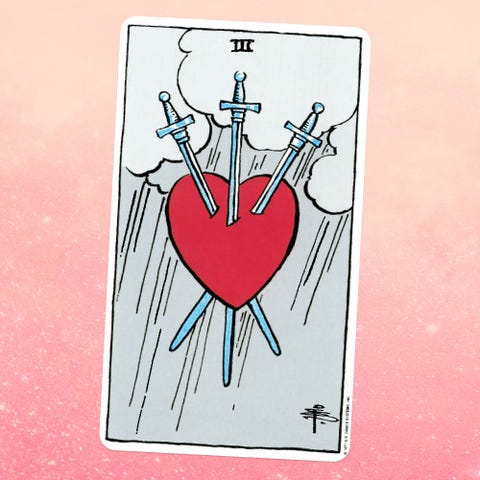 Hey, haters? Time to back allllll the way off! Sag, you're in NO mood to tolerate fools this week, and you've noticed that people you thought were on your side… are not. The Three of Swords is a tough card about sabotage and betrayal. It asks you to get rid of bad energy from your life, usually in the shape of foes and frenemies. Know who they are, and freeze them out! That way, they can't bring you down any longer.
CAPRICORN: STRENGTH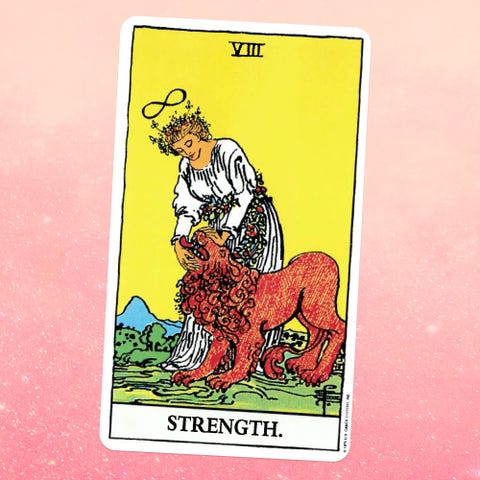 "What doesn't kill you makes you stronger" is an old saying and it applies to you this week. You're processing your recent struggles and starting to realize how far you've come. Strength is a card about growth through adversity. It's life's hardships that make us stronger, wiser, and better people. Take a moment to appreciate how much you've grown.
AQUARIUS: QUEEN OF WANDS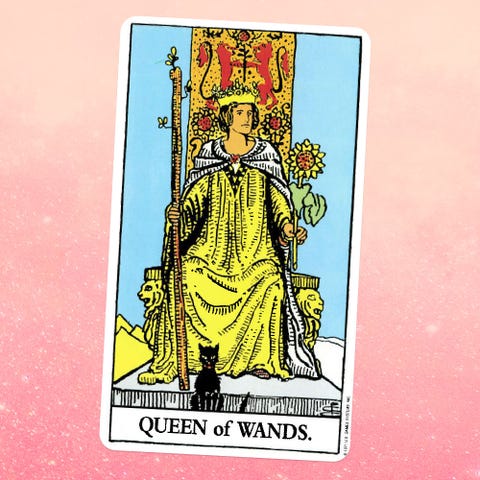 You're in a dynamic and assertive mood this week, Aquarius. You're ready to share your desires and ambitions with others, so they can give you support. The Queen of Wands is walking beside you this week, so use her energy. She's bold, direct, and ambitious. She knows her goals, and aims straight for them. She gets advice and uses it shrewdly. Get what you want. You deserve it.
PISCES: PAGE OF CUPS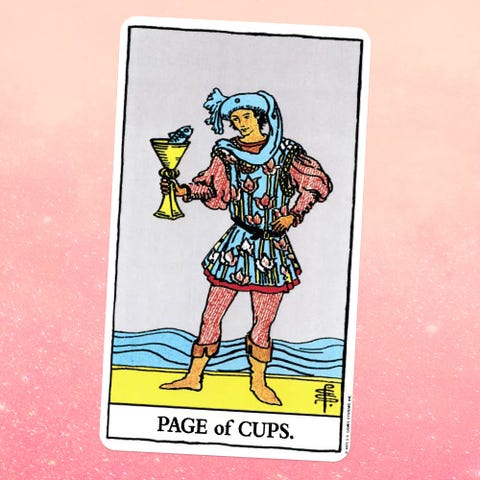 The Page of Cups is very closely aligned with your Piscean personality: wholesome, kind, compassionate, and creative. It's a nudge to focus on yourself this coming week, and do the things which put you in ~flow~ and make you feel happy and contented. Schedule simple tasks or exercises, creative and imaginative pursuits, little trips to much-loved places, and time with family and friends. Focus on your favorite things, and feel your spirits and energy levels lift.

Source: Read Full Article