'90 Day Fiancé' Fans React to Big Ed's 'Frog' Video On Instagram
90 Day Fiancé fans seem split on how to feel about Big Ed. The TLC reality star landed on some fans' bad side after his recent interactions with Rose on the show. When Big Ed asked Rose to take an STD test, his Filipino lover balked, feeling offended. Ed was not happy with Rose, and kept pushing the subject. Some fans felt as if Ed's concern over Rose and her past experiences was particularly ironic, given that Big Ed had cheated in the past. Since then, Ed has fallen under fire from some fans, who are now blasting him for one of his latest videos on Instagram.
Big Ed lied to Rose, cheated on his wife
During recent episodes of 90 Day Fiancé, Big Ed has been especially concerned with Rose's past when it comes to dating and sexual experience. He seems worried that she might be keeping some sort of secret from him. 
Some fans have found this particularly ironic, given that Big Ed has already lied to Rose twice — once by omission — and cheated on his own wife in the past. 
When Big Ed first premiered on the show, he admitted to a friend that he'd lied to Rose about his height. He'd told Rose that he was the same height as her at 5'2", but in reality Ed is actually 4'11", shorter than Rose. 
Rose is also interested in having another child in the future, but Big Ed, who already has a daughter older than Rose herself, is not. On the show, Ed told his friend, "Well, she already wants another child, she wants a girl. And I haven't told her this, I don't want to tell her this, but I want to get nipped."
He added, "I'm already going to take on a four-year-old kid, but to take on another child on top of that, it's just overwhelming. I'm at a place in my life where I've raised my daughter. She's 29 and I'm 54. Other than Prince, I'm not ready to have more kids."
Ed was previously married, during which time he had his 29-year-old daughter, Tiffany. However, the marriage only lasted for two years. Big Ed and his then-wife split up because of Ed's infidelity.
Big Ed asked Rose to take an STD test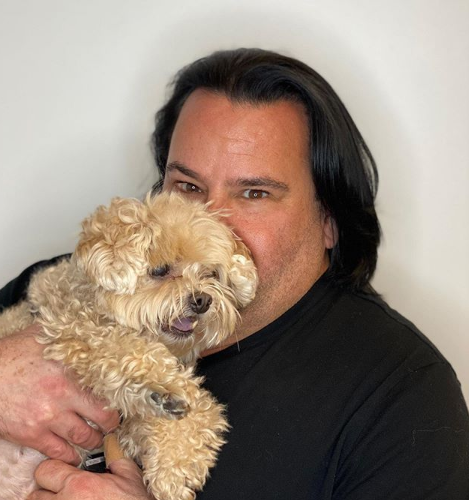 Following his arrival in the Philippines, Big Ed started to worry about Rose's past. He started to wonder about her previous partners, and if she still talked to them on social media. He also began to fixate on Rose getting an STD test. 
He told Rose that if she got an STD test, he'd stop asking about her past. However, for whatever reason, he seemed unwilling to get the same test himself. 
Rose was understandably upset with Ed. She told him that he had hurt her very much, and that she'd be spending the night on her own. Fans were upset with Big Ed following the scene. 
One 90 Day Fiancé fan wrote on Reddit, "He cheated and then dared to complain that 'he hasn't had love in a long time' and THEN stormed off by saying 'love isn't real.' Like c'mon dude you had your sh*t together and YOU blew it by yourself… Ed is such an idiot."
'90 Day Fiancé' fans react to Big Ed's 'frog' video
In a video he recently posted to Instagram, Big Ed seemed to suggest that his relationship with Rose might result in him getting hurt. He told a brief story about a frog trying to get to its love before getting run over. 
Big Ed said, in part, "So there was this frog, and he wanted to cross the street, because on the other side of the street there was this beautiful princess. Well, like every frog when they hop they hit their butt. And that's kind of a little bit like love, right. So he proceeds to cross the street, and this frog got ran over. Why? Because he didn't look both ways, and just like in love, you gotta look both ways."
It seems as if Ed may be suggesting that his relationship with Rose didn't pan out the way he had hoped or expected. Fan reactions were mixed, with some fans rallying and showing support for Ed. However, there are also plenty of commenters who didn't approve.
One Instagram user commented, "That was disgusting the way you treated Rose. She deserves better."
"I am a fan but I think you were too forward and bordering on being mean to the poor girl. I really hope you made this up to her," opined another commenter. 
One user added, " just wish you had been more gentle with Rose. I imagine she has been through a lot living there. I realize you need to protect yourself , but please don't be like Paul [Staehle]."
Source: Read Full Article