A Benson & Stabler Reunion Is Inevitable, Relive the Off-Camera Ones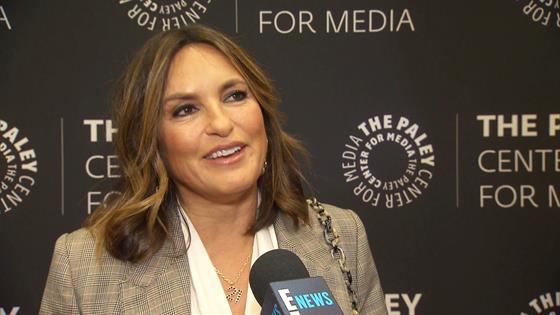 The reunion long-time Law & Order: SVU fans have been waiting for is one step closer to happening.
Christopher Meloni will return to the Law & Order fold as Elliot Stabler in a new series that has a 13-episode order from NBC, marking this the first time he's playing the iconic character since the season 12 finale in 2011. The new Law & Order show will be set in New York and feature Stabler leading the organized crime unit. That means that, yes, Meloni's Stabler and Mariska Hargitay's Olivia Benson are set to cross paths once again.
Meloni exited the show between seasons 12 and 13. In the season 12 finale, Meloni's character was involved in a shooting in the precinct. The season 13 premiere explained his character decided to retire after the required leave of absence. Viewers never saw a farewell between the two fan-favorite partners.
Now, the reunion is inevitable.
Law & Order: SVU showrunner Warren Leight brought back a number of faces for the show's history-making season 21, and ahead of the premiere said a Stabler return was out of his hands.
"I don't know how, I don't know when, but, yeah, that's kind of, I think the fans and Benson and Stabler are owed that," Leight said about a reunion. But he's just talking about a reunion on screen. Hargitay and Meloni have kept in touch since his exit and regularly treat fans to selfies when they get together.
See some of those moments below.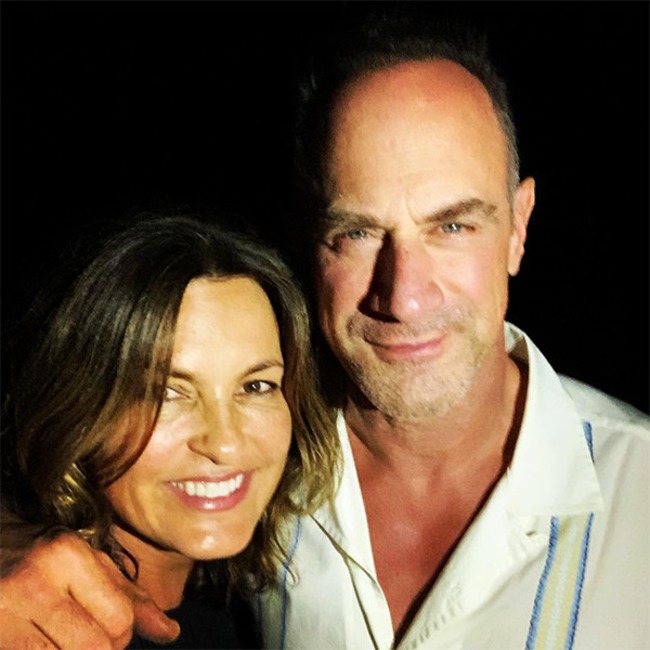 Instagram
Vacation Buddies
Mariska Hargitay posed this snap with Christopher Meloni while on vacation in December 2018 and we're obsessed. "Vacay…A great night with this one. #Reunited #OldFriends #PTL," she captioned it.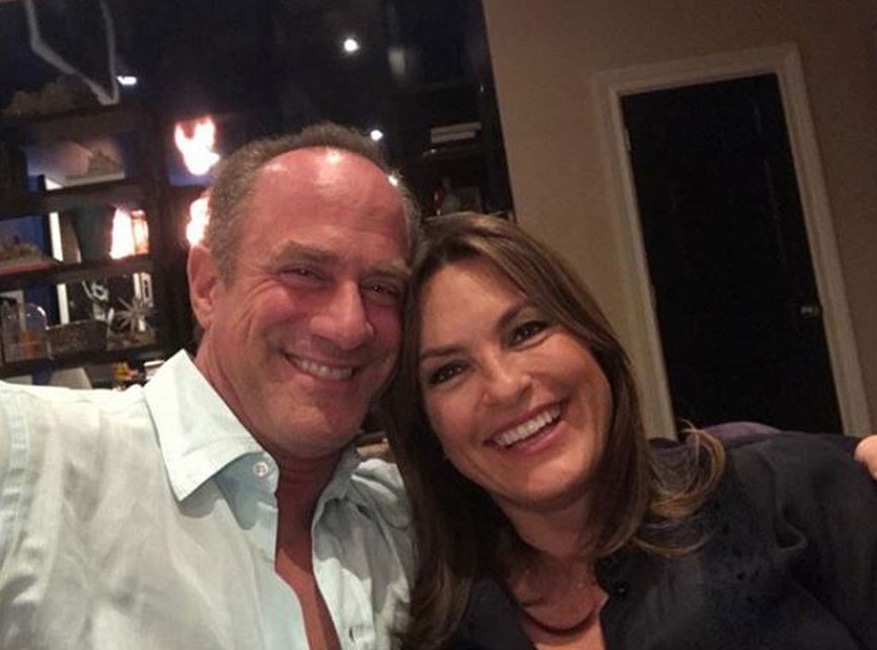 Instagram
Partners for Life
In May 2018, Meloni and Hargitay hung out together in New York City and of course they documented it…thank goodness.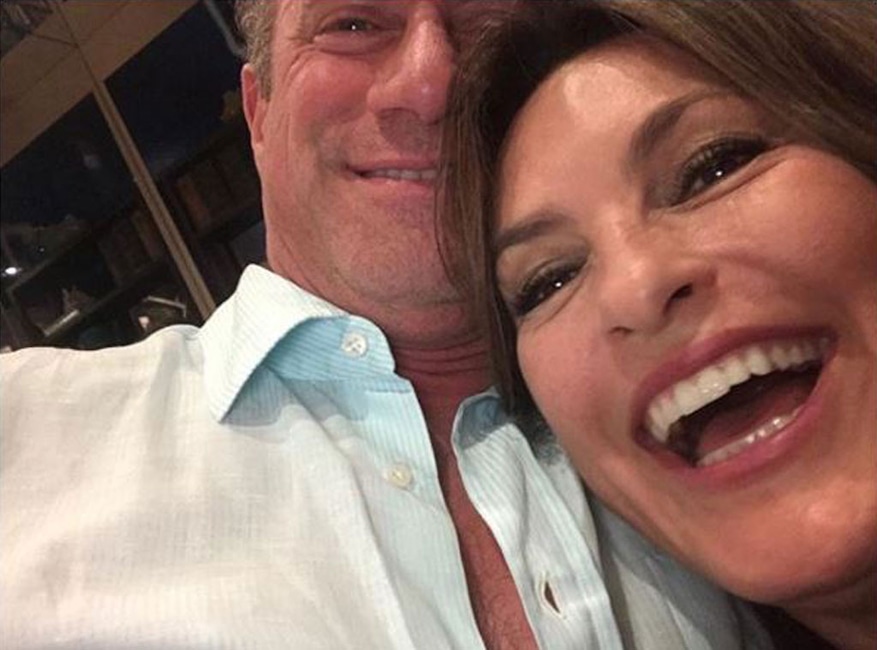 Instagram
Selfie Fail
"Crazy ppl on the streets of nyc," Meloni captioned this selfie fail and seriously, how can you not just love these two together?
Article continues below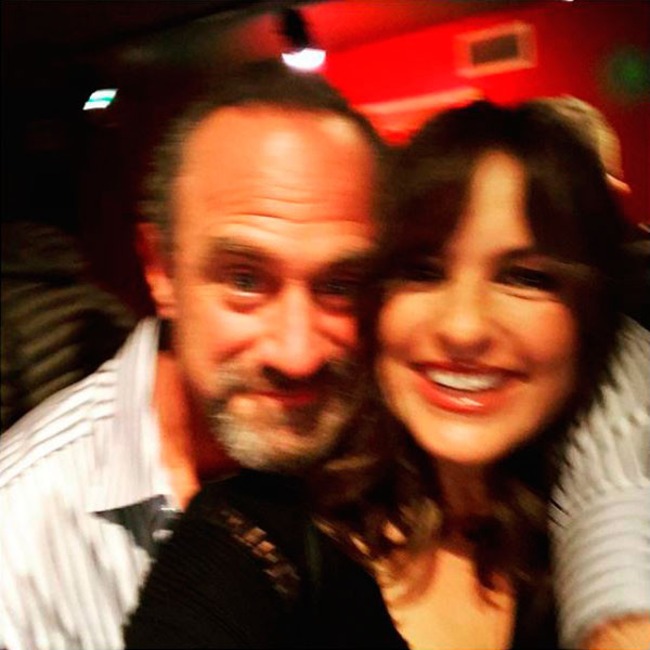 Instagram
Blurry Buds
Blurry or not, this snap of the two former Law & Order: Special Victims Unit co-stars spending time together during the holidays in 2017 is too cute.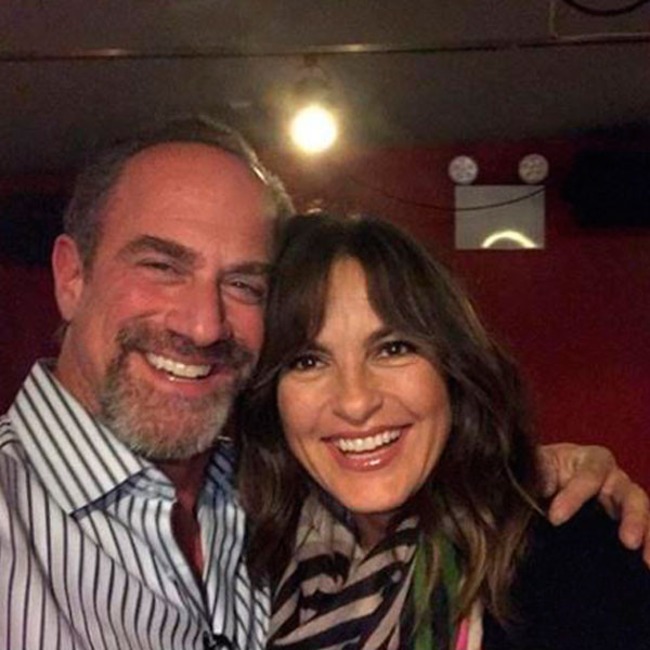 Instagram
Happy and They Know It
After Thanksgiving in 2017, the two pals ran into one another and clearly they still have fun no matter what the occasion.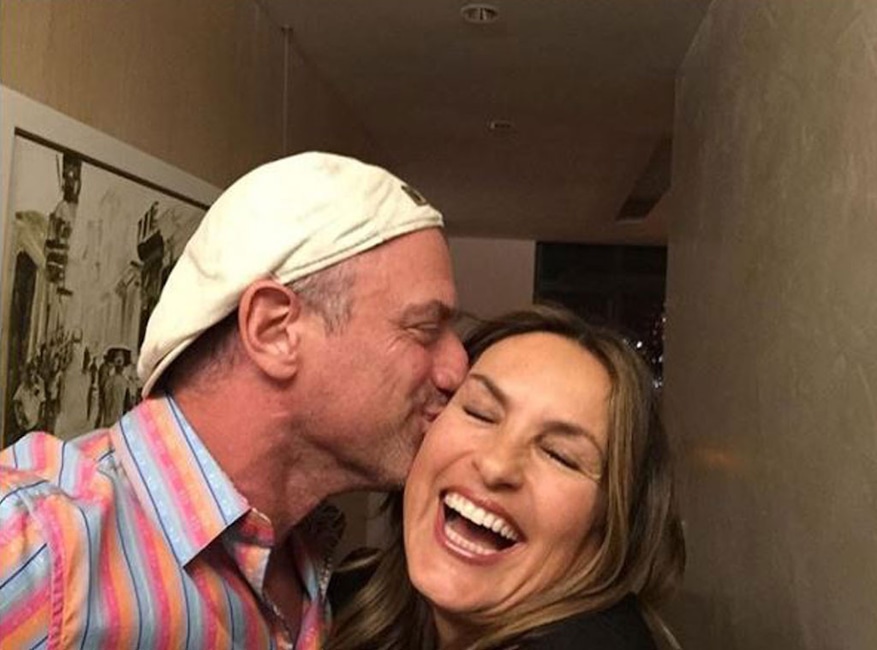 Instagram
Kiss Kiss
Ugh, how do we get Detective Stabler to give us a smooch?
Article continues below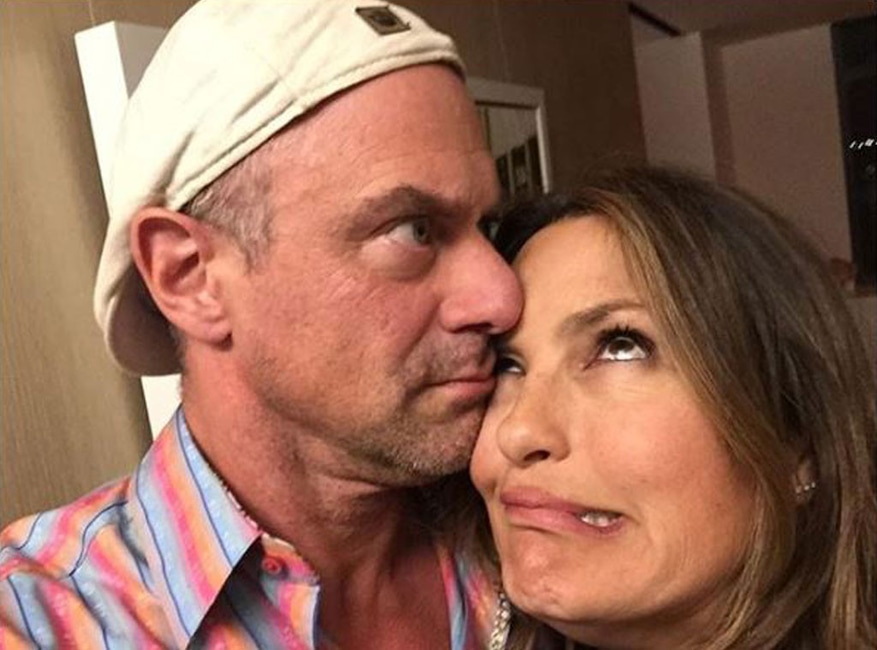 Instagram
Goofballs Forever
"Even the effortless moments…" Meloni captioned the previous photo only to follow it up with this funny picture and the caption, "…need to be rehearsed."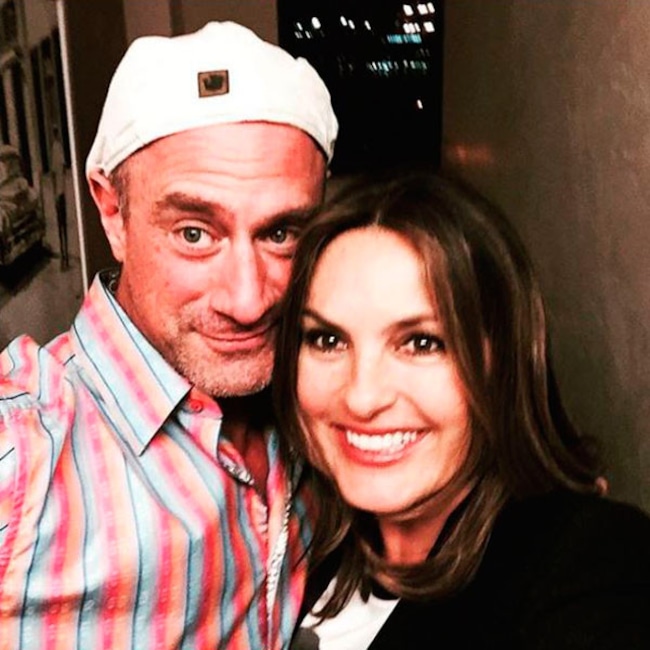 Instagram
Birthday Bash
Hargitay shared this sweet snap in honor of her former TV partner's birthday in April 2017 and said "PFL" at the end of the note and we're dying a little inside because Stabler and Benson are partners for life!
Instagram
Be Mine
"And then that happened…Just when I thought Valentine's Day was over," Hargitay wrote alongside this kissing picture from Valentine's Day in 2017 and we are again getting teary-eyed at these two loving each other so much.
Article continues below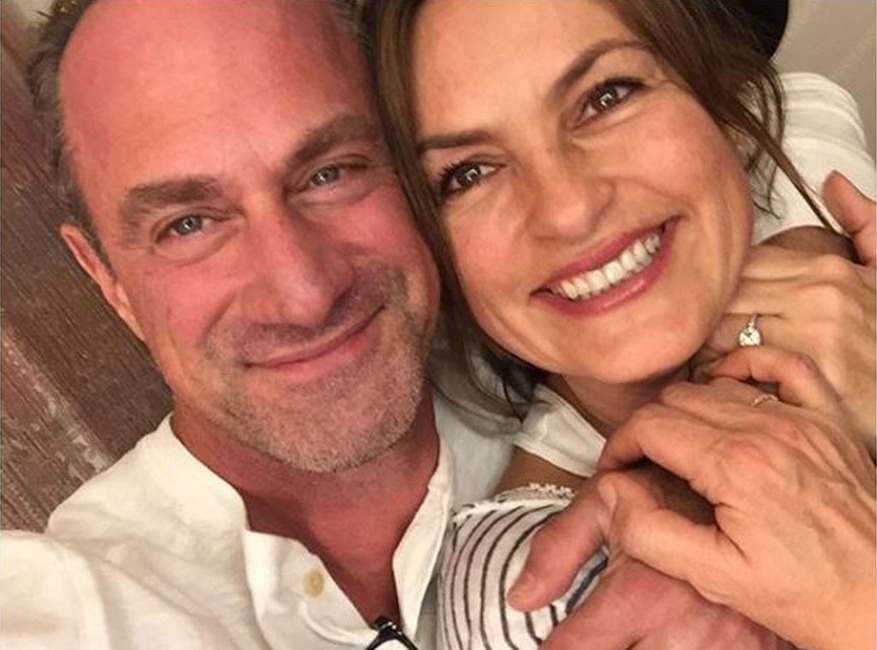 Instagram
Stabler & Benson for President
In 2016, the former TV partners and real-life friends celebrated Christmas together (well, a few days early) and we are in desperate need of an on-screen reunion now.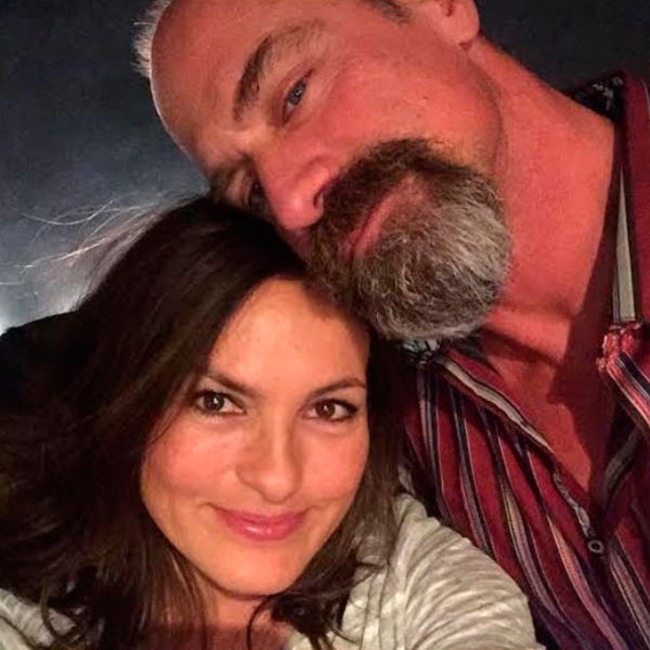 Instagram
Friendly Run-ins
"Lean on me #PFL #FacialHairDontCare #Hargoatee #HanginWithAFriend #ItsAllInTheEyesKid," Hargitay wrote on this precious picture and we will never get tired of these quick reunions.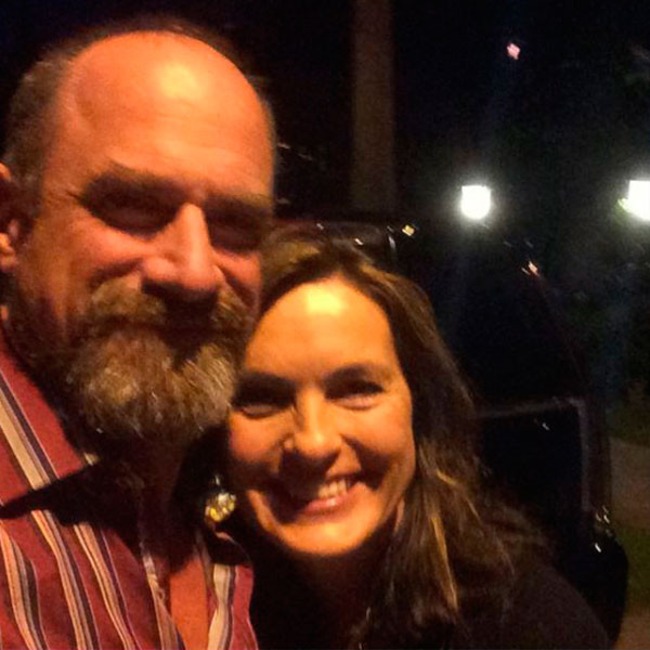 Instagram
Spotted: SVU Pals
In 2015, in the dark of night, New York City's greatest detectives, err, we mean friends, reunited once again and posed for an epic photo.
Article continues below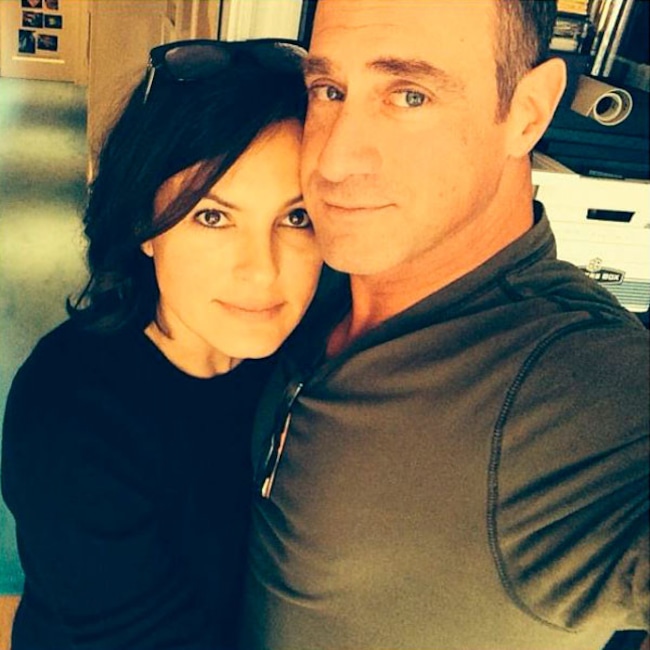 Instagram
Ride or Die
It doesn't matter how long these two are apart, they always make time to check in with each other and we are totally on board with all the run-ins that have happened over the past few years.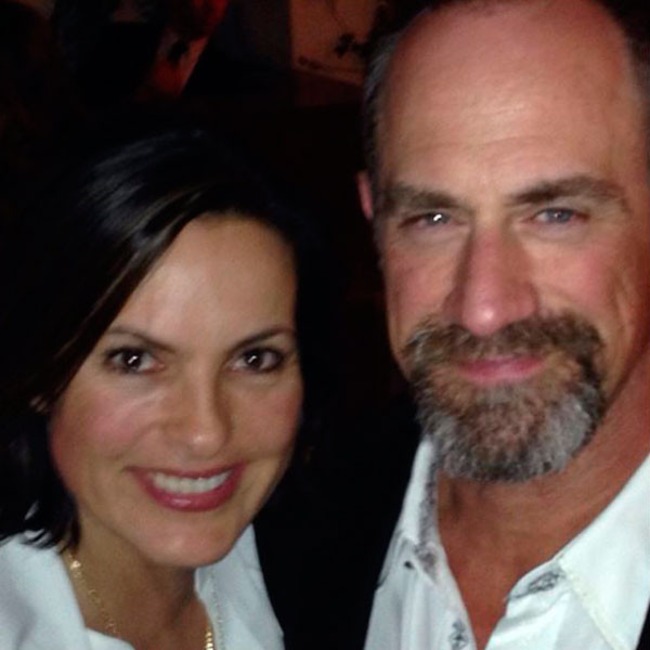 Instagram
Bestie Reunions
In March 2014, the duo reunited for dinner proving that they will always be partners, even if they aren't acting alongside one another anymore.
Law & Order: SVU airs Thursdays, 10 p.m. on NBC. The series was recently renewed through season 24 by NBC.
(E! and NBC are both part of the NBCUniversal family.)
Source: Read Full Article