'Better Call Saul': 'American Greed' Special Drops Hints About Final Season
Better Call Saul Season 6 starts on April 18, but the AMC show's official YouTube account released a fictional episode of American Greed detailing Jimmy McGill's (Bob Odenkirk) transformation into Saul Goodman. Many Breaking Bad characters show up in the 10-minute special — watch it for yourself below. Plus, find out what hints American Greed might reveal about the final season of Better Call Saul. 
Cast of 'Breaking Bad' appears in 10-minute special 'American Greed'
On April 5, the Breaking Bad and Better Call Saul YouTube published American Greed, a 10-minute faux crime special. "He's one of the country's most notorious and scandalous members of the legal profession," the description reads. "Check out this sneak peek, American Greed: James McGill."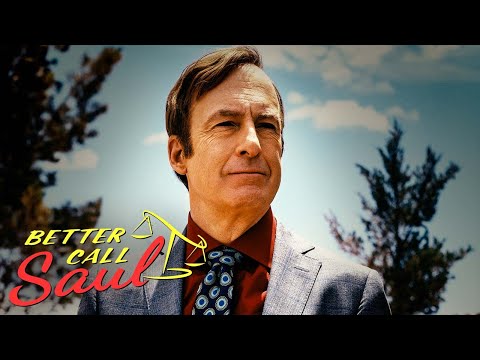 Saul Goodman's work with Walter "Heisenberg" White (Bryan Cranston) comes up in the video. Other familiar Breaking Bad faces that appear in American Greed include Francesca Liddy (Tina Parker), Hank Schrader (Dean Norris), and Steve Gomez (Steven Michael Quezada). 
Plus, there are more familiar faces from Better Call Saul and El Camino in the video. District Attorney Suzanne Ericsen (Julie Pearl), Deputy District Attorney Bill Oakley (Peter Diseth), Kim Wexler's former boss Rich Schweikart (Dennis Boutsikaris), and Saul's former clients Craig and Betsy Kettleman (Jeremy Shamos, Julie Ann Emery) also sit for interviews in the faux-documentary. 
How this video will play into the new season of Better Call Saul remains unclear. But fans have some ideas.
'American Greed' could become future episodes of 'Better Call Saul'
Better Call Saul fans took to Reddit to discuss how American Greed: Jimmy McGill could fit into new episodes of the final season. One fan thinks they'll dedicate an entire episode to the fake special. "The production value is clearly high so I wouldn't be surprised to hear that they made the whole thing," one Redditor commented. 
Other fans are curious about the timeline of the American Greed episode. "Anyone notice that both Walter and Pinkman [Aaron Paul] are declared as 'disappeared?'" another Redditor pointed out. "Pinkman we know what happened, but I think it's the first time Walter White is not considered dead after Breaking Bad." Fans will have to tune in to the AMC series' final episodes to see how the documentary fits in to the narrative.
'American Greed: Jimmy McGill' might hint at Kim Wexler's death
There's been a lot of speculation around Kim Wexler (Rhea Seehorn) and whether or not she'll make it out of Better Call Saul Season 6 alive. Since she's not in Breaking Bad, many fans think Kim will die in the final episodes. Still, others can see Kim crossing Jimmy and driving a wedge between them for good. 
"How much are we reading into the lack of interview testimony from Kim and Hamlin?" said a Reddit user regarding the American Greed video. Kim's lack of appearance has some fans convinced she dies in the last season. 
Then there's the way Kim's old boss speaks about her in American Greed. "He and Kim," Schweikart says. "Those were two smart cookies." His use of past tense alludes to Kim possibly not making it out of Better Call Saul alive.
Better Call Saul returns to AMC on April 18.
Source: Read Full Article