'Desperate Housewives' Reunion to Happen Online, Will Dish on Behind-the-Scenes Details
Social media is bringing people together in unique ways right now, and we're seeing more and more cast reunions from TV shows no longer on the air. Desperate Housewives is the latest series to unite some of its cast members during the COVID-19 quarantine.
The ABC show starred Felicity Huffman, Marcia Cross, Eva Longoria, Brenda Strong, Teri Hatcher, and Vanessa Williams. So, who's showing up for the Wisteria Lane reunion?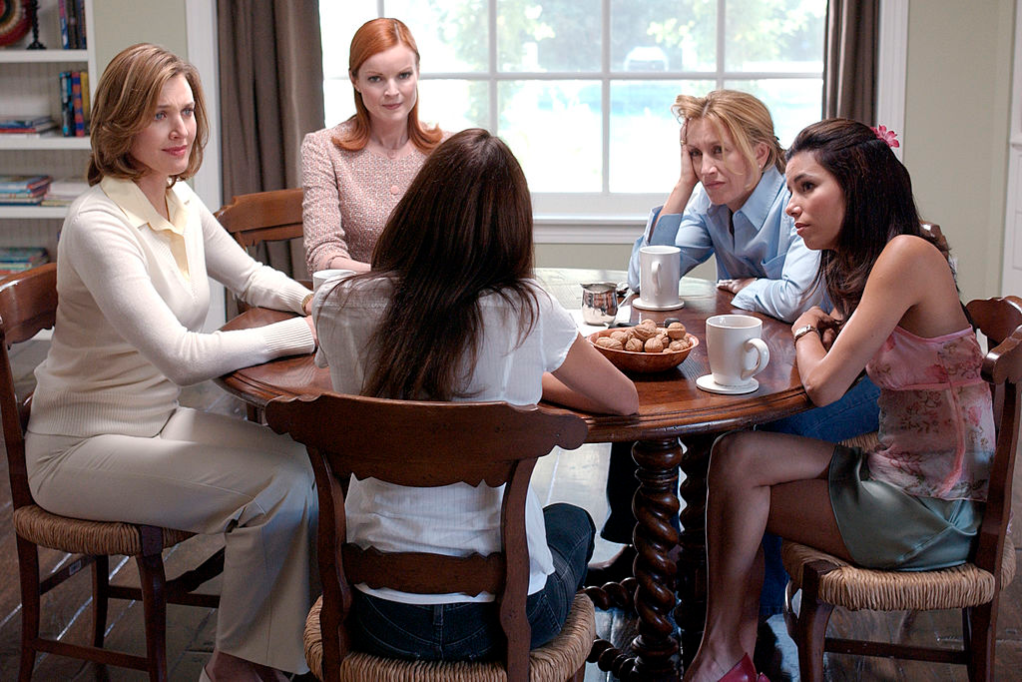 Not everyone is joining the 'Desperate Housewives' event
Desperate Housewives aired from 2004 to 2012, and thepilot episode kicked off with the death of Mary Alice who was played by BrendaStrong. Strong continued to narrate the series as the ladies of Wisteria Laneand their families dealt with their own troubles.
According to Deadline,Longoria, Williams, Cross, Strong, and Dana Delany (who played Katherine) willparticipate in the reunion special. It's part of a lineup for Stars in the House,and fans can livestream the event on Sunday, April 12 at 8 p.m.
Huffman, who was a lead actress in the show, will not be attendance, and fans will also miss out on Hatcher and Nicollette Sheridan. But viewers can look forward to seeing the other cast members who will be participating from their homes.
What is 'Stars in the House'?
Stars in the House is the title for the series ofonline shows featuring actors from various entertainment fields: theater,television, and film. The purpose of the series is to promote The Actors Fund,an organization that supports entertainment professionals in need of assistance,whether it's financial aid, health care, counseling, or career help.
The Fund helps performers of all ages and entertainment areasand in the wake of the coronavirus pandemic, it's seeking to raise money tohelp those in need.
Stars in the House is presented by SiriusXM host Seth Rudetsky and his husband James Wesley, both of whom have worked on Broadway. According to a press release, the show invites celebrity guests to perform and dish on their careers.
"Each star will besinging a mix of their hit songs and/or something unexpected. And between eachsong, Seth will interview the star as he does on SiriusXM, leading them to givefun, inside stories about their careers."
How fans can watch
The Desperate Housewives episode of Stars in theHouse can be viewed on The Actors Fund YouTube channel, BroadwayWorld.com,or Playbill. The actresses are set to discuss behind-the-scenes moments fromthe show as well as their careers.
Meanwhile, now is as good as ever to binge-watch Desperate Housewives for the first (or umpteenth) time. The dramedy earned Emmys, Golden Globes, and People's Choice awards in its heyday, and made Longoria, Huffman, and Cross household names.
As far as a televised reboot on ABC, Longoria has said in the past that the network isn't interested.
Further, it's noted that each season has plenty of episodes – more than 20 – to keep viewers busy if they want to immerse themselves in the story again. But to see these actresses together once more, check out the special on April 12.
Source: Read Full Article