'Family Karma': Why Was Anisha Ramakrishna Upset That Amrit Kapai Wondered If She Was Interested in Vishal Paravni?
Although it may have seemed like a casual remark, Anisha Ramakrishna from Family Karma was not happy that Amrit Kapai wondered if she was crushing on Vishal Parvani.
Kapai, Parvani and Bali Chainani met for dinner to discuss the radio silence between Ramakrishna and Parvani. Ramakrishna called Parvani after the gala to inquire about what went down with his future mother in law. Tensions arose during the gala and she was simply calling her close friend to get more information.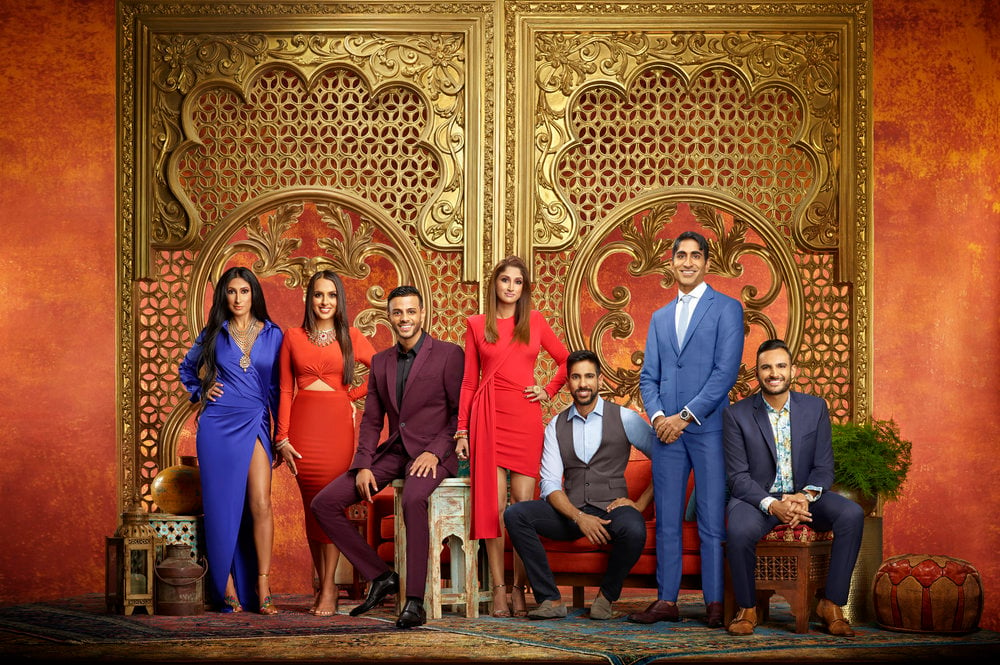 However, he didn't want to discuss it. She shared that he was blowing up her phone leading up to the gala but then ghosted her afterward. During the dinner, Kapai floated the idea that maybe Ramakrishna had a crush on Parvani. And that's why she was annoyed he hadn't talked to her about it. Parvani is engaged to Richa Sadana who was also at the dinner. Ramakrishna was furious when she learned Kapai even made the suggestion.
Ramakrishna was 'disgusted' by the comment
In some circles, making a comment that one person might have a crush on another person could be easily blown off, especially if it was untrue. However, Ramakrishna had a visceral reaction to the notion. "Go f**k yourself," she said in response to the comment. "I would never be interested in him. Because I would date someone like Vishal … the village idiot?"
Chainani tries to comment, but Ramakrishna was way too upset. "I'm disgusted right now that was even an idea. I want to vomit. I'm really disappointed. Like what are you even talking about like, it's like he's reaching. This is just gross and I don't know what is wrong with these people." At this point, Chainani stops trying to comment.
"Amrit is more than happy to add fuel to the fire," Ramakrishna says in a confessional. "Because, you know, Vishal's his friend. And he feels jealous." Chainani tells Ramakrishna that Kapai took accountability and wanted to apologize. But Ramakrishna says the negativity is so toxic.
Ramakrishna shared why she was so angry the comment was made
Ramakrishna and Chainani went live on Instagram after the episode aired. She further explained why Kapai's comment was so dangerous. "So I'm just going to start off by saying, I did not go to Fire Tower because you know I'm big on energy," she said. "And I just wasn't feeling it. And in our culture, if someone has spread a rumor that you like someone, who's engaged, it's disgusting."
"So after that, I didn't want to be there," Ramakrishna continued. "And then you went to Fire Tower," she said to Chainani.
"I had no idea I was going to get ambushed like that," Chainani responded. "So when he asked me, 'Hey did you talk to Anisha about what we discussed last night, be honest with me?' At that moment, it was like you don't deserve my help anymore."
While the dinner exchange looked pretty straight forward on the show, Ramakrishna says the conversation lasted far longer than a few minutes. "Look, people need to realize this wasn't a two-minute dinner that was on television. They didn't have dinner for two minutes and run." She adds, "This is first world problems, right? But it's entertainment and we're here to discuss and it's irritating to see the denial."
Family Karma appears to only get steamier from here. Catch Family Karma on Sunday at 9/8c on Bravo.
Source: Read Full Article