'Flipping Out': Jeff Lewis and Gage Edward Got Back Together?
After a highly contentious breakup, did Jeff Lewis from Flipping Out and former boyfriend Gage Edward reconcile and get back together? Lewis recently said they gave love another shot, dating for a while but have since parted ways again.
Flipping Out's Jeff Lewis and Gage Edward were back together for a few months
Lewis dished on his radio show about reuniting with Edward shortly after he broke up with Scott Anderson. "After I broke up with Scott [Anderson], about a month later Gage and I started dating," Bravo's The Daily Dish reports. "We went on probably about 12 dates, and we also spent a lot of time with [daughter] Monroe. I didn't bring it up at the time because I didn't really know what it was. I didn't know what it was, and I wanted us to kind of quietly figure it out. It didn't work out. The good news is we were able to heal."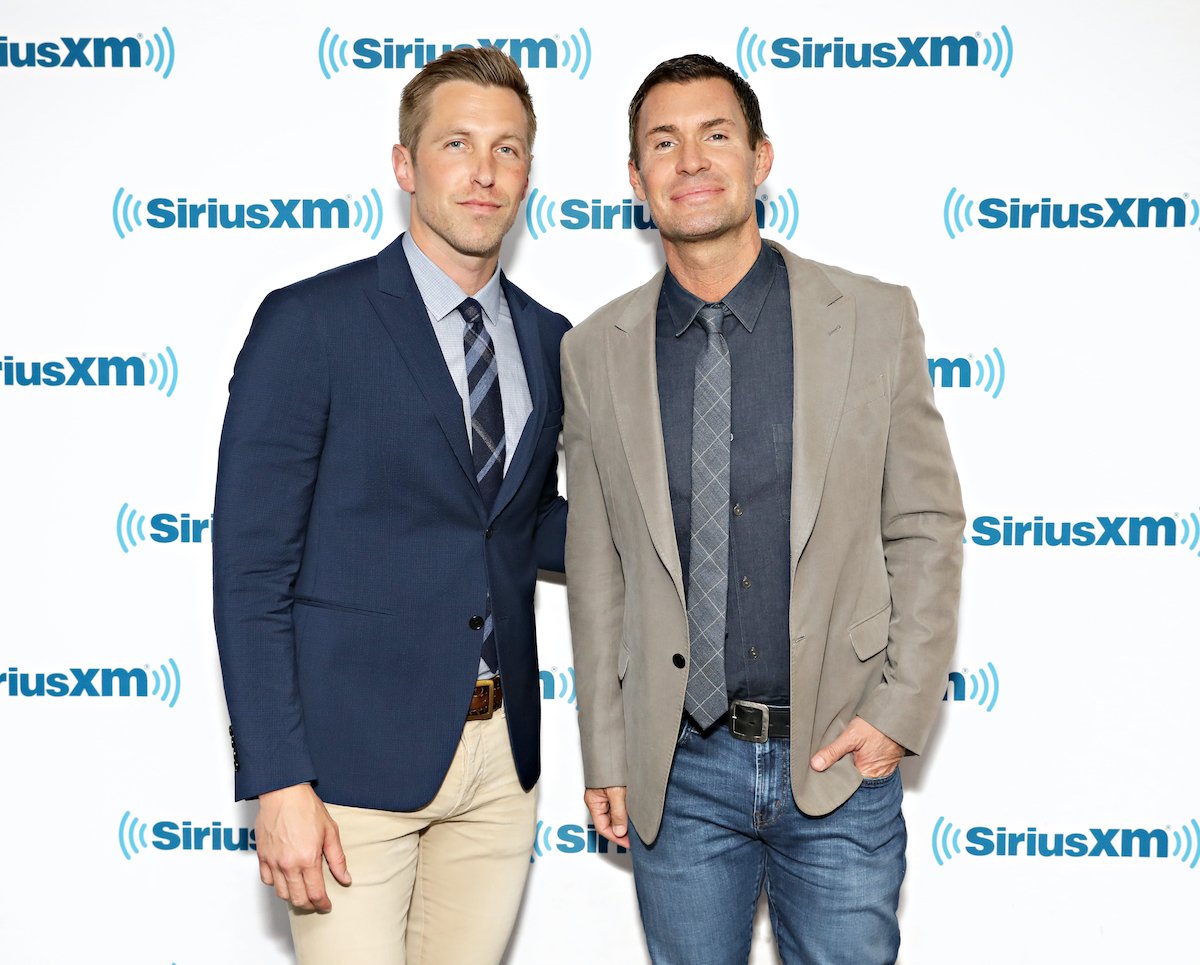 "We were seeing each other for about three months," he continued. "I wanna say it was like 12 dates, a couple sleepovers, a lot of dinners, and breakfasts with Monroe, and all of that. It was cool. I was having a great time. I felt like, 'Wow, maybe my family's coming back together."
Lewis also said the family was happy. "I was having a nice time." And "I thought we were doing well. And then he started pulling away, which is what he used to do, and I didn't understand it."
Jeff Lewis and Gage Edward broke up a few times in the past
The recent breakup wasn't anything new as the couple was on-again-off-again for many years. Lewis shared on his radio show in 2019 that he and Edward actually split in 2017. "This has been a long time coming. We were in separate rooms a significant portion of last year, so it was kind of like a roommate situation," he said.
"I think the reason we hadn't ripped the Band-Aid off and separated is because a) we had the baby and neither one of us want to leave the baby and then b) financially, it wasn't the best time because I have four properties right now — three of which are in construction and one of which is sellable."
But then Edward left Jeff Lewis Design, which furthered their separation. "He's leaving the business," Lewis said, People recounts. I feel like he's leaving again." Adding, "It was not a healthy choice. By working with him, it was my version of still seeing him, still spending time with him," he said. "Now that he's leaving the business, it's like breaking up again. It's a second break up."
Gage Edward and Jeff Lewis had a tough separation
Lewis and Edward's relationship got nasty when they fought over the custody of their daughter. The couple had meeting after meeting to resolve custody but got nowhere. "It was never resolved," Lewis said. "Am I going to spend $6,000 a week to talk about visitation? It was insane."
At one point, Edward demanded some of Monroe's name be changed. But eventually, they stopped fighting and concentrated on parenting. "I have some wonderful news," Lewis shared on his radio show in June, People reports. "After 26 months [of negotiations] with Gage Edward Fredenburg — most of it was contentious I would say — we have settled our custody agreement."
"I'm happy with the schedule," he said. "Well, I'm okay with the schedule, I think it's going to be good for her. So, it's going to switch, because we've been doing every other day, and now it's going to be two days over there, two days at my house. And then in order to get the 50/50 we had to do like every other Friday." 
Most recently Lewis said Edward would not sign a release to allow their daughter to appear on his new show. "He might have forgotten about the fact that our daughter was born on TV. And she was on two seasons of Flipping Out," Lewis said on his radio show. "There was no issue with that then… when he was getting paid."  
Source: Read Full Article