Jessica Chastain Watched Kim Kardashian West's Makeup Tutorials For Inspiration in 2018's 'Molly's Game'
Kim Kardashian West doesn't only inspire the masses with her makeup looks but award-winning actresses too. Golden Globe Award-winner, Jessica Chastain, took inspiration from Kardashian West and her tutorials on contouring, as part of her prep for the 2018 film, Molly's Game. 
What is 'Molly's Game' about? 
Inspired by the real story of Molly Bloom, a woman who went from serving food to running the world's highest-stakes poker game, Molly's Game premiered on Jan. 11, 2018. It marked the directorial debut of Aaron Sorkin, creator of The West Wing.
Chastain played the main character, Molly, who became known as the "poker princess" because of her successful games that reportedly drew celebrities such as Tobey Maguire, Leonardo DiCaprio, and Ben Affleck. The movie documented her rise to the top and her downfall as the FBI started to take notice of her poker games. 
Jessica Chastain turned to the Kardashians for inspiration because of their 'entrepreneurial power'
During an interview with W Magazine in Jan. 2018, Chastain, 43, shared how she turned to the women in the Kardashian family for inspiration. 
"To play Molly Bloom, I thought about what women have to become in order to find power in a society where men are making all of the rules. I was like, 'Oh, my gosh—the Kardashians are an incredible example of women who have their own sense of entrepreneurial power,'" she said. 
Chastain continued, saying because the real-life Bloom "looked a lot like" the Kardashians, she used Kim Kardashian West's makeup tutorials to help her get into character. "For research, I actually watched Kim's tutorial on face shading and contouring," she said. 
The transformative aspect of makeup also helped Chastain because her character drastically changed her makeup, clothes, and hair in the film.
"As the movie goes on, Molly transforms into this idea of what a woman has to be in order to be heard: The heels get higher, the necklines are lower, the hair is longer. It was quite a departure for me, physically," Chastain said. 
The actress got a lot of positive comments about her wardrobe, hair, and makeup in Molly's Game but it proved to be a big departure for her.
"And the strange thing is, I don't look like myself at all in this film, and so many people have said to me that I've never looked better," Chastain said.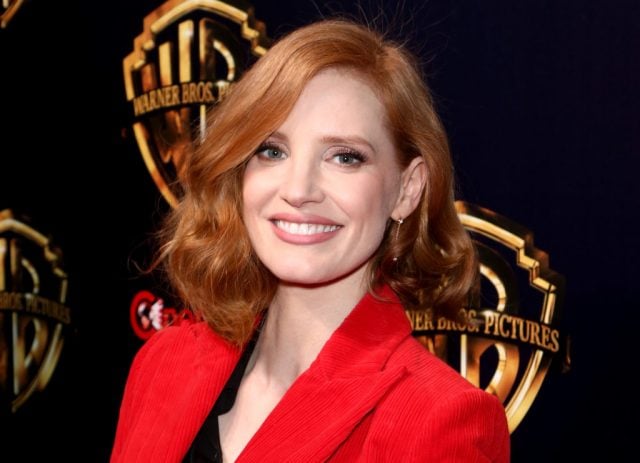 According to People, following the release of the interview, Kardashian West and Chastain shared a pleasant exchange on Twitter with lots of emoji hearts.
Molly's Game certainly got top marks from fans of Kardashian West's signature sculpted makeup look but it also performed well with critics and audiences alike. Chastain and her costars, including Idris Elba and Kevin Costner, scored positive reviews on Rotten Tomatoes getting a grade of 82% from critics. Molly's Game also landed Sorkin both an Oscar and a Golden Globe nomination for Best Adapted Screenplay. Chastain also got an Oscar nod for Best Actress. 
Source: Read Full Article