'Power Book III: Raising Kanan': Creator Sascha Penn Says Mainstream Media Is Ignoring the Show
Power Book III: Raising Kanan has garnered a massive following and rave reviews from fans and those in the industry. Set in the '90s, the series is the coming of age story of pivotal Power Universe character Kanan Stark (Mekai Curtis). An innocent teen when we first meet him, Kanan's transformation begins as he becomes a part of his mother, Raquel "Raq" Thomas' (Patina Miller) drug organization.
As exciting as season 1 was, Raising Kanan creator Sascha Penn says the mainstream media is ignoring the show.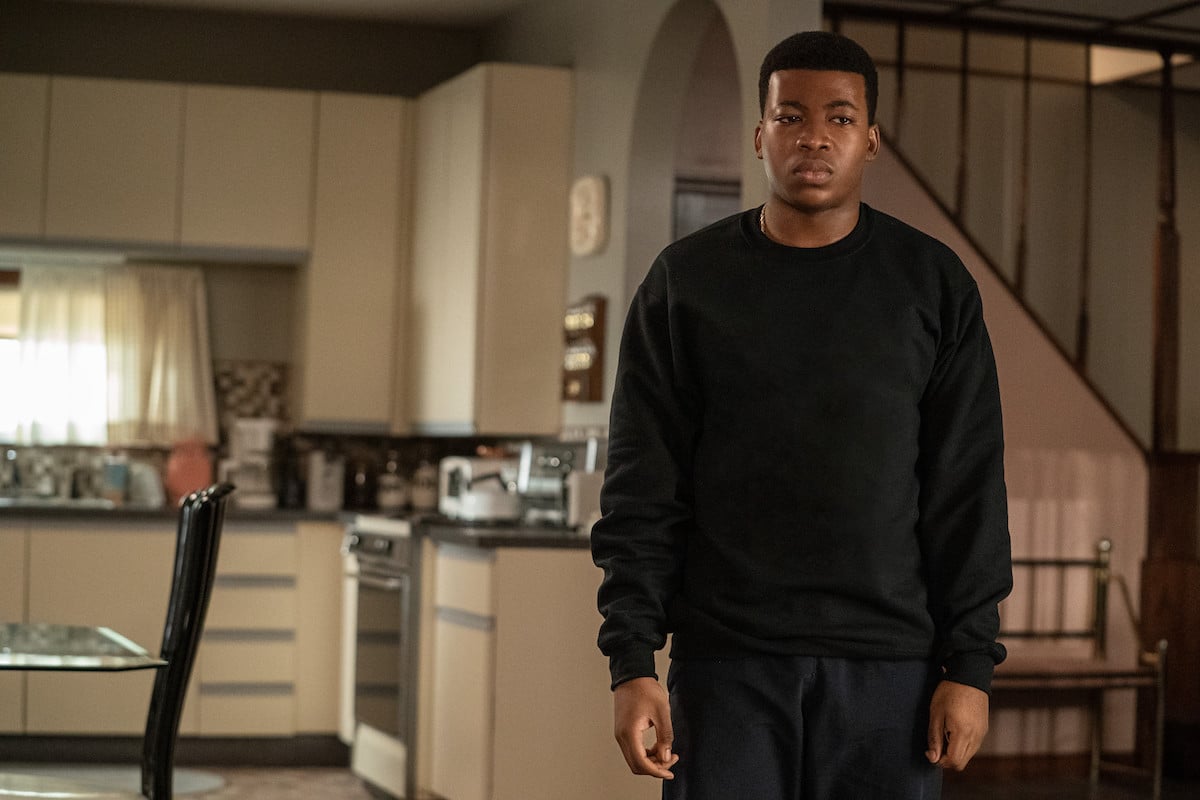 'Power Book III: Raising Kanan' is one of Starz's most-watched shows
Though it's the third installment in the Power franchise, Raising Kanan has been setting its own records. When it debuted on Starz in July 2021, it became the network's most highly engaged series premiere. Moreover, it dominated social media. Starz knew they had a gem on their hands because they renewed the show for a second season ahead of the series premiere.
"One season isn't enough to tell the coming of age story of Kanan Stark and his mother, Raq, a fierce and successful woman who is a force of nature," Starz president and CEO Jeffrey Hirsch said in a statement via Entertainment Weekly. "The anticipation globally for more of the Power Universe made it clear that the Kanan story needs to continue."
Despite its success, Raising Kanan Penn says that mainstream media is ignoring the show.
'Power Book III: Raising Kanan' creator says Sascha Penn says the mainstream media is ignoring the show
Ahead of the Season 1 finale of Raising Kanan, Penn shared an interesting nugget on his Instagram account. "As Raising Kanan ends and BMF begins, I feel compelled to point out that other than NY Post and New York Magazine, not a single mainstream media publication has reviewed either series," he wrote. "Not The New York Times, The Washington Post, The LA Times… across the country. Not even trade publications like The Hollywood Reporter and Variety. And to be clear, I'm not asking for positive reviews. If you don't like the show, s*** all over it. That's fine. But, to ignore them altogether, is to say that these stories, this work, these actors THIS AUDIENCE, doesn't matter. And that's… we all know what that is."
Power Universe executive Curtis "50 Cent" Jackson has spoken openly for years about Hollywood ignoring his shows, especially during award season, and this appears to be a continuation of that.
When will season 2 premiere?
Nonetheless, Raising Kanan like the rest of the Power Universe has a massive audience and the series will return for season 2 in mid-2022. We're going to see the fall out of Kanan not finishing the job with killing Detective Malcolm Howard (Omar Epps). It will be interesting to see if Unique's (Joey Bada$$) charges stick and from where we're sitting it's likely that Lou Lou (Malcolm Mays) will turn against Raq.
"Honestly, a month after filming season 1, stepping into season 2 was literally like, 'Oh, I was just here,'" Curtis told Entertainment Weekly. "I didn't feel any, like, I need to get back into whatever. It was another day at the office, and we went right back into it and just started creating."
Source: Read Full Article