'Sister Wives': Robyn Brown Thinks Polygamy Is Preventing Her From Buying a Home
Robynand Kody Brown have been at odds through TLC's Sister Wives Season 14over the Brown family's tumultuous move from Las Vegas to Flagstaff, Arizona.
While Kody allegedly promised Robyn, his fourth wife, andher five children that they would quickly move to the family's communalproperty in Arizona, CoyotePass, that didn't end up being the case. Instead, all four of Kody's wiveshad to move from rental to rental at various points in order to navigate thecomplicated Flagstaff housing market.
When the owner of Robyn'srental home decided to sell the house, Robyn hoped to rent again in orderto save money to build on Coyote Pass. But Kody insisted that they buy instead.The couple's conflict eroded their trust and led to more bickering and fightingthan their decade-long marriage had endured thus far.
In a sneak peek of the Apr. 5 episode of Sister Wives, "Baby Steps," Robyn and Kody have finally decided on a home to buy. But, according to Robyn, the seller's perceptions of polygamy (otherwise known as "plural marriage") are making the sale more complicated than they hoped it would be.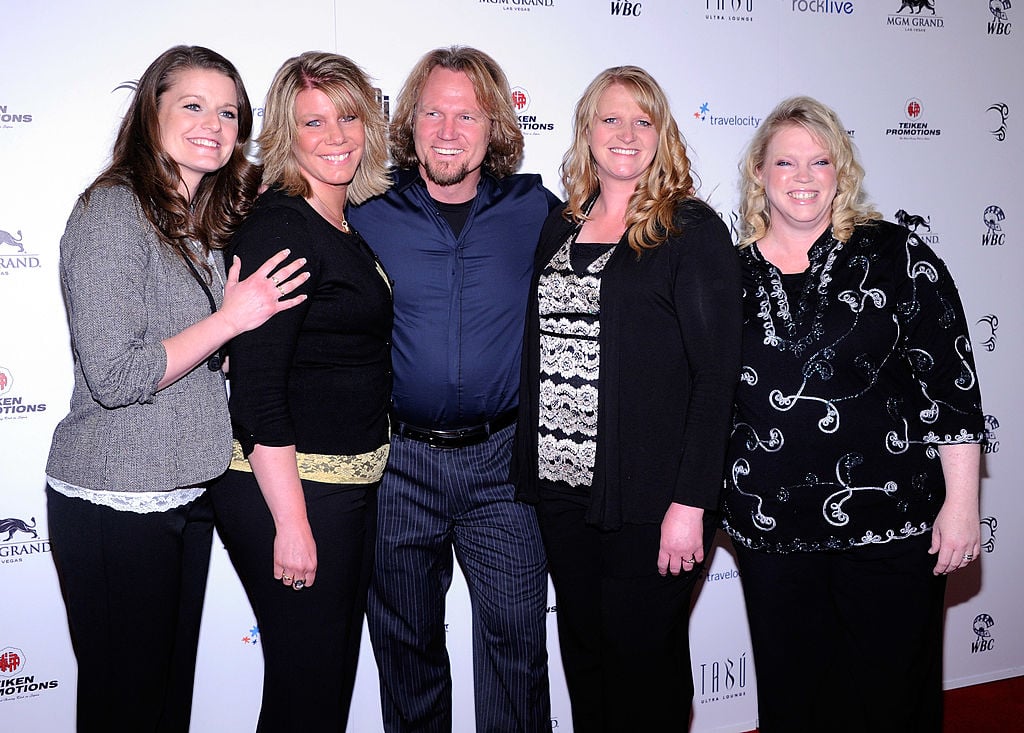 Robyn and Kody reveal that their attempt to buy a home is taking longer than they hoped
In TLC's sneakpeek of the upcoming episode, Kody reveals that the closing date for his potentialhome with Robyn has been delayed yet again, leading to even more financial strain.
"We still haven't closed on the house that Robyn and I aretrying to buy," he laments.
"All of a sudden, we got an email going, 'We need moreinformation from you,'" Robyn says in the preview. The SisterWives star hints that, although it hasn't been directly stated, theBrown family's status as polygamists is making the closing take longer thanthey originally anticipated.
"We thought we were going to close before we actually had to be out of the house," Kody explains. "We found out right as we were loading up our trucks that we needed more time."
The polygamist couple is stressed by the constant back-and-forth in their life
As the preview continues, Robynand Kody head out to Coyote Pass, where their belongings are temporarilystored in four enormous moving trucks. The couple reflects on how the immensestress of constant moves has taken a toll on them.
Kody complains about the mounting pressure of movingexpenses as the Browns move from rental to rental. "So this is a real bummer, waitingevery single day that we wait, we're paying on four rental trucks," he reveals,"and we're paying a daily rate on a home that we can't move into yet."
Looking at the looming moving trucks, Robyn admits, "This ismaking me depressed. The Sister Wives star adds, "It's just reminding methat we have all of our belongings in trucks."
The 41-year-old mom of five explains that she's stopped telling the kids much of anything about their potential move in order to protect them from heartache and stress. Robyn explains that every time they have to delay the closing date further, the children "get frustrated all over again."
Kody's fourth wife believes plural marriage is the reason for the holdup
Robyn's theory is that the complicated financial situationsthat often accompany polygamy are delaying the closing date.
"My guess is that it's because we're a plural family, that'ssort of holding us up," she tells TLC producers.
The SisterWives star explains that thelogistics of polygamy don't usually fit into typical real estate sales, oftenleaving them floundering when they try to buy.
"What is also happening, and this has happened every singletime we try to buy a house, is that our plural family situations get broughtinto the financials," Robyn claims. "Because we're all interconnectedfinancially, and now they want Janelle's financials, they want Meri'sfinancials, they want Christine's financials. They want it all."
Robyn says that lenders and sellers often don't know what tomake of the Browns' finances or their family situation. "Because they're tryingto dissect it and go, wait, huh? How does this work financially?" she explains."And it's because plural families don't fit in the financial world of mortgages."
Source: Read Full Article