'The Bachelor': Fans Feel Peter Weber and Kelley Flanagan Were Together Since the Hannah Ann Breakup But Producers Didn't Like That Storyline
It feels like it's been ages since The Bachelor season finale with Peter Weber, but it's only been a few weeks. So much happened after the show was over, that it's hard to keep up. Madison Prewett and Weber broke up only two days after the finale. 
Although viewers knew that relationship wasn't going to work, there's new information regarding why. Bachelor Nation believes that Weber was with Kelley Flanagan since his breakup with Hannah Ann Sluss. Let's take a look at the many reasons why fans know Flanagan and Weber were together long before the photos surfaced of the pair in Chicago on March 25, 2020.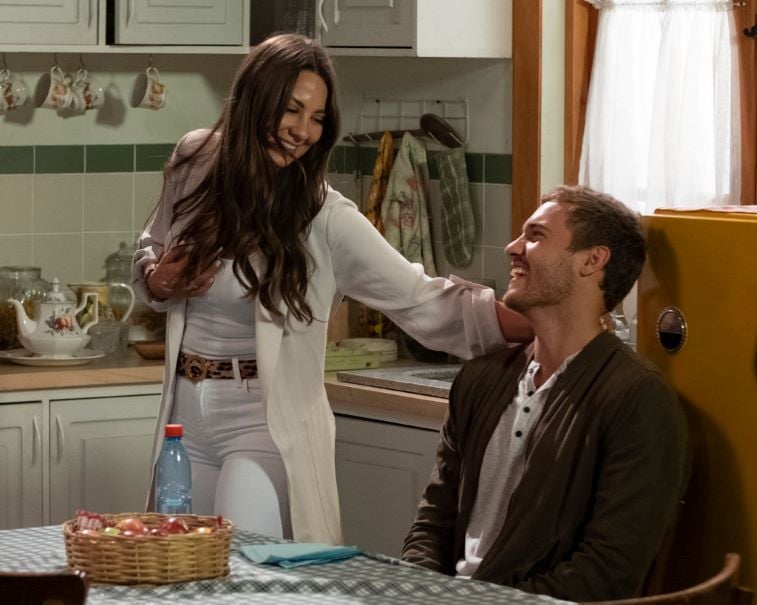 'The Bachelor' Peter Weber's family is very involved in Kelley Flanagan's life
"We need to do lunch and go shopping for the day," Weber's mother, Barb, wrote on Flanagan's Instagram photo the day after the finale of Weber's season.
Several coincidences happened involving Flanagan and Weber. There are so many that fans feel he has been with her all along. Fans want to know why Barb wants to go shopping with Flanagan if she isn't the person Weber is dating.
"By the end of the season, Peter's whole fam was following Kelley on Instagram," wrote one user on Reddit.
It does seem odd that Flanagan would be the only contestant that Weber's entire family is following on social media. The shopping comment was not the only thing that Barb said to Flanagan on Instagram. Fans feel that Weber and Flanagan have been dating, and she already met his family.
Peter Weber and Kelley Flanagan were spotted together in Chicago on March 25, 2020
All the buzz in the past two days is over Weber and Flanagan being spotted walking around Chicago together. Various photos are flying around from different sources. In one picture, Weber is giving Flanagan a piggy-back ride. They are very flirty, and many fans feel they have been together like this for a while.
Both Weber and Flanagan were also photographed at the same bar, during the same time on Super Bowl weekend. Fans also find it interesting that she was not invited to the "Women Tell All" filming, but was invited to the "After the Final Rose." 
"Take one or two of those things and write them off as coincidence, but all of those things together— NO WAY they didn't at least hang out a few times and no way had she not met his family," wrote another fan on Reddit.
Bachelor Nation feels the producers knew about the relationship between Flanagan and Weber
"Peter had no intention to reunite with Madi during the finale and planned to ask Kelley out instead because they were already seeing each other," added another Bachelor fan. "Producers blindsided him with the Madi reunion, they also blindsided Madi with Barb's fury, and Kelley was just sitting there waiting for Peter's invitation."
Several fan theories flying around are that Barb was so angry at the finale because she knew her son wanted to be with Flanagan. However, the producers didn't like that storyline.
"My theory is him, and Kelley were always together since Hannah Ann, and he had broken up," commented one viewer. "That's when things started to seem off between her and Madi. Production, on the other hand, had other plans."
Fans feel that the producers thought Madison and Weber's storyline was better television than him choosing someone who didn't make it to hometowns. Bachelor Nation is hoping that Weber and Flanagan come out with the truth soon.
Read more: 'The Bachelor': Why Was Kelley Flanagan at the Season Finale?
Source: Read Full Article