'The Good Doctor': Why Fans Think [Spoiler] Might Not Actually Be Dead
The Good Doctor's season 3 finale didn't come without a few tears, which was to be expected with such a dramatic show. But the events that unfolded were beyond what anyone would have expected — and left people extremely confused and sad when the credits rolled. But with such a tragic episode, creator David Shore explained why he chose to kill off one of the show's most important characters — though we're not totally convinced he's dead.
Warning: Spoilers ahead!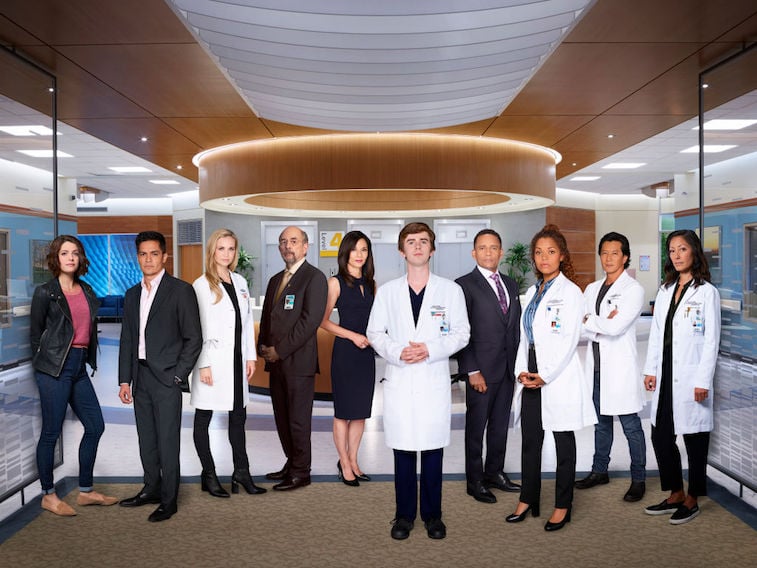 'The Good Doctor' finale highlighted two major plot points
Part 2 of the show's season 3 finale definitely saved the best for last in terms of drama. Dr. Shaun Murphy was only minutes away from drowning, and he cut his patient's leg off to save both of their lives. The actions resulted in his best friend, Lea, seeing him in a different light. Plus, Dr. Melendez, who had been hit by some rubble during the earthquake, learned that he had ischemic bowel disease — and it was severe enough that there wasn't much the doctors could do.  
Shaun and Lea seem to have figured things out
When Shaun was stuck beneath the rubble in a room that was slowly filling up with water, it gave Lea plenty of time to think. And the thought of losing Shaun made her realize that she'd been in love with him all along. The two have been friends since the show's first season, though Shaun had always wanted more, despite entering into a relationship with Dr. Carly Lever for a while.
Once Shaun made it out alive, Lea realized that she never wanted to risk losing him again. She approached him and kissed him, explaining how crazy she had been for not realizing her feelings from the start.
Creator David Shore Explained Why Melendez Had to Die
Perhaps the most poignant part of the show occurred when Dr. Melendez was told that he likely wasn't going to live — his internal bleeding had resulted in ischemic bowel disease, which the doctors could not fix.
In the show's final moments, Dr. Claire Brown confesses thatshe loves him, and he says it back. Later, Claire is seen leaving the room withtears in her eyes, and Dr. Lim hugs her — Dr. Melendez is lying flat on thehospital bed in the background.
The show's creator, David Shore, explained in an interview with Deadline that "people come and go" — and he felt Dr. Melendez was the right choice. "We wanted to lose a character that we would feel something about, and feel pain about, and certainly, he's a character that so many of them have been in touch with," Shore said. "… You go forward [in the show], and people come and go. It's a dynamic being, the show. New characters are going to come, old characters are going to leave."
Is there a chance Melendez is still alive? Actor Nicholas Gonzalez hints there is
Look, maybe we're just holding out hope because he was so charming, but is there any possibility Dr. Melendez is still alive? At the show's end, Claire walked out of his room, but there was never any explicit exchange that he had died — only an insinuation.
Fans seemed to share the same thought. "But for real, [Melendez's] send off felt odd…like something wasn't right…," one user tweeted — actor Nicholas Gonzalez, who plays Melendez, retweeted the tweet. "… Until I see a funeral I don't believe it!" another user wrote in tweet that Gonzalez also retweeted.
The Good Doctor's writers seem to love keeping fans on their toes, which is why we think there could be an ever-so-slight chance that Melendez had slipped into a coma (presumably with death to follow), giving Dr. Murphy just enough time to come up with some one-in-a-million solution to save his life. Well, maybe we're dreaming, but we won't know until season 4.
Source: Read Full Article