The Real Reason Malia And Tom From Below Deck Med Broke Up
"Below Deck Med" star Malia White has had her fair share of romances at sea. Who can forget the infamous love triangle between Malia, Wes Walton, and Adam Glick? Wes ultimately won Malia's heart in that instance, but the romance ended not long after disembarking from the Season 2 adventure, per Us Weekly. Malia then sat out the next two seasons while she worked on getting various certifications and licenses to advance her career, per Bravo. She returned for Season 5, however, as the franchise's first female bosun and managed to get her boyfriend of about a year at that point, Tom Checketts, hired as the chef on the superyacht, per Bravo.
Captain Sandy tried to warn Malia about Tom after one of his many meltdowns in the kitchen. She said (via Vanity Fair), "Witnessing what Malia was doing every night — the stress she put on herself … You saw me [tell her] to stay out of the galley. I felt bad for Malia, but at the same time, I got pissed off. It's like, enough already. Stop babysitting him and holding his hand … After Malia watched that, I'm sure she was like, 'Whoa.'"
So why did Malia and Tom from "Below Deck Med" break up? Keep reading to find out.
Malia and Tom's break up happened rather suddenly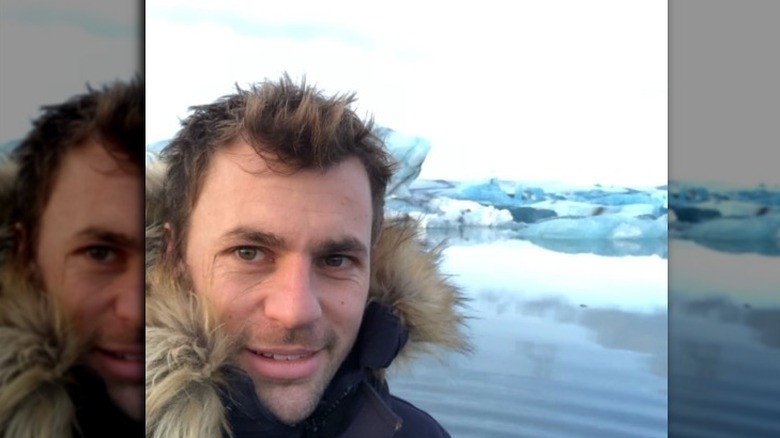 When Season 5 of "Below Deck Med' wrapped, Malia White and Tom Checketts were still an item. When the Season 5 reunion special aired, Malia and Tom were still together, per Bravo. Then, abruptly, about two weeks later, Malia posted a photo of herself on her Instagram account holding a glass of white wine. She captioned it, "Cheers to all the ladies out there in their 30's, single, focused on their careers and that give zero f*cks!"
In the "Below Deck Med" Season 5 after show, Malia said having Tom join her onboard the Wellington was "a nightmare," per Bravo. Her fear, she said, was how having Tom on the show would affect her relationship. "I love Below Deck, but it's not worth my relationship," she revealed.
In a now-deleted Instagram video (via Bravo) Malia confirmed the split, saying, "Hey, guys, it's Malia. My personal life seems to be quite the topic at the moment … So first off, yes, Tom and I have split," Malia said in the clip. "The details surrounding all of it I am trying to keep a little private, just out of respect to him and I. But yes, I am single."
So what happened? Ultimately, work came between Malia and Tom. As she told Andy Cohen, "This industry is tough. We work apart for a long time." She confirmed that she was "very much single," per Bravo.
Source: Read Full Article