Why Some People Are Demanding Al Pacino's New Show Be Canceled
Amazon's TV series Hunters has gotten a lot of attention, not least because it represents a rare TV turn for Al Pacino. However, not all of the attention has been positive. A prominent Jewish organization has called for the show to be canceled. 
The creator of the show, David Weil, has responded by saying his only intention was to honor Holocaust survivors, as he is the grandson of one. Wherever one comes down on the debate, the extra attention is likely drawing more eyes to the show.
What is 'Hunters' about?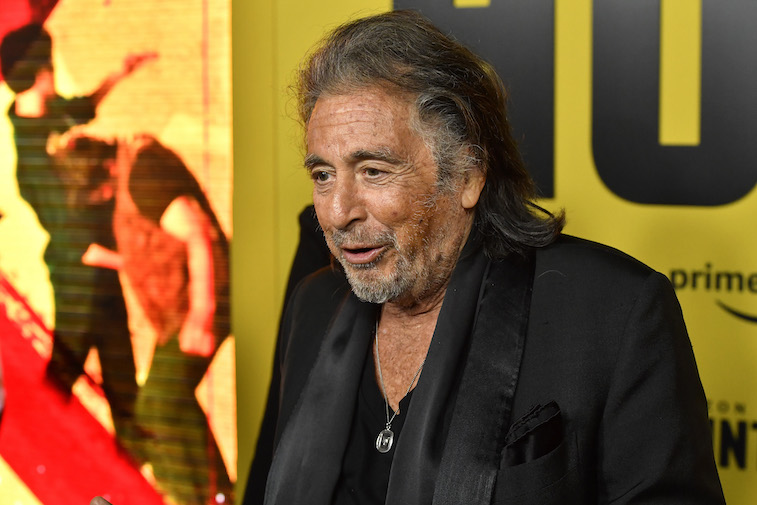 The 10-episode series, created by David Weil and produced by Jordan Peele of Get Out fame, takes place in 1977, depicting a group of Nazi hunters who band together to stop the formation of a "Fourth Reich." 
The show is not based on a true story, although Vanity Fair points out that NASA did give space program jobs to German scientists who had been Nazis. 
Asked by Vanity Fair what his grandparents would have said had they seen Hunters, Weil replied, "My grandfather died before I was born. Writing the character of Meyer Offerman was a way of meeting him for the first time…. I think my grandmother would be like, "You got Al Pacino!??!" She was a very humble woman, and she would be energized that her story is helping to continue the truth of the Holocaust."
Indeed, Pacino is the show's big get. The actor is enjoying a late-career renaissance, having appeared in two Best Picture nominees last year, Once Upon a Time … in Hollywood and The Irishman.
In an interview on Indiewire, Pacino said, "You'll see it from certain angles where it's not a dry thing. They'll catch you off guard, and you really can't believe it. […] You never know when a joke is going to come. That's really what appealed to me when I read it: that things are not what they seem."
What is the objection to 'Hunters?'
Once the show went live, the director of the Shoah Foundation raised objections, according to Jewish Journal. The Shoah Foundation is a nonprofit organization dedicated to recording and preserving Holocaust survivors' testimonies. While the director of the foundation recognizes the show is meant as entertainment, he also urged that Amazon cancel it.
"As a scholar of genocide and director of a global organization devoted to recording the testimonies of Holocaust survivors, I believe it's the most egregious distortion of Holocaust history in my lifetime. The series, created by the well-intentioned grandson of a survivor, does not serve the memory of those it purports to respect. And I fear its pernicious blend of fact and fiction risks being weaponized by Holocaust deniers," Stephen Smith writes.
EW reported the Auschwitz Memorial Museum also objected, going so far as to interact with defenders of the show on Twitter. When one person said the show could increase interest in history, the museum responded, " In other words, you say: "a movie can lie about reality as it is just a movie'. Here we absolutely disagree. This is disrespectful and dangerous."
What has been the response to the show and the controversy?
The show, also starring Logan Lerman as the grandson of a Holocaust survivor,  has been mostly well-received, with it scoring a just barely fresh 63 percent on Rotten Tomatoes.
However, several top critics have been negative, with Michael Phillips of the Chicago Tribune saying it was superficial, writing, "Hunters itself doesn't wrestle with much beyond thinking it'd be cool to juxtapose Robert Goulet singing "The Impossible Dream" with disco-era Nazi depravity."
Per EW, Weil responded to the backlash in a statement and struck a conciliatory tone while still defending his show. He said of the Auschwitz Memorial, "I believe we are very much on the same side and working toward the same goals. And I hope we can continue a dialogue on how to achieve those goals."
Source: Read Full Article